In this article, we're going to guide you on how to make a blurry picture clear using VanceAI Image Sharpener. While this tool probably won't make you a better photographer per se, it will definitely help improve the overall quality of any pictures you decide to capture.
1. Go to the official website
Visit the VanceAI official website and go to the section of the top menu labeled 'Solutions'. Open the dropdown menu and select the Image Sharpener.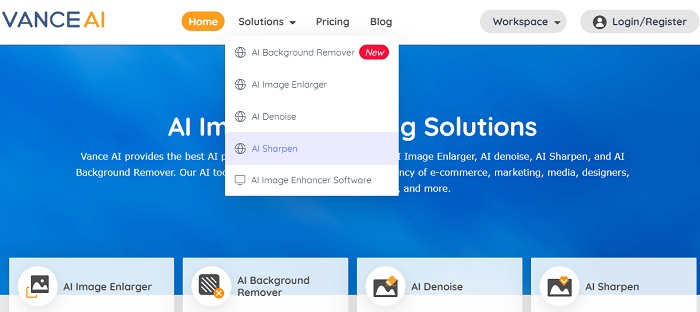 2. Upload a blurry image
Hit the Upload Image button and select a picture from your computer. Or if you just want to take a quick look at how the image cleaner works, you can click the 'Sample' tab and choose one of the test images from there. Hit continue to move on to the next step.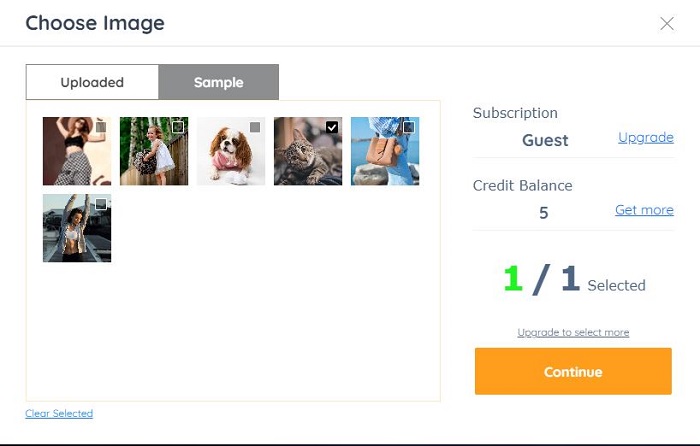 3. Make a blurry picture clear automatically
The tool will process your image and make it clear automatically after it was uploaded, giving you a Before and After look at the results.
4. Adjust the level to make the picture clearer
At this point, you can immediately download the resulting image or you can go back and modify it a bit if you're not yet happy with the results. To unblur image further, use the slider to adjust the new value, anywhere between 0 and 100 degrees. That's all the process on how to make a blurry picture clear.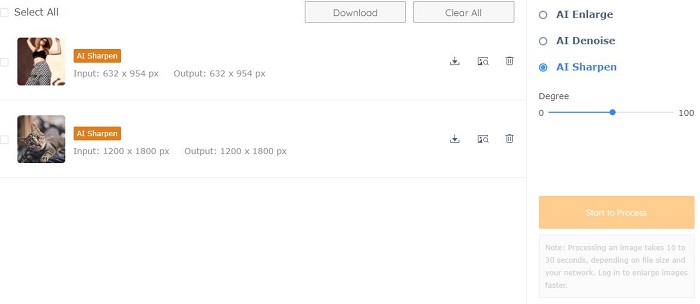 5. Further edit the result (Optional)
This step isn't necessarily part of the process but since you're learning how to make a blurry picture clear with VanceAI Image Sharpener anyway, you may want to also use the Denoise and Enlarge options to improve the quality even further if needed. Or, try VanceAI Image Enhancer to find more enhancement options.
But if you're happy with the quality as is, simply click the 'Download Image' button and you're all good to go. Click to see how to change image size.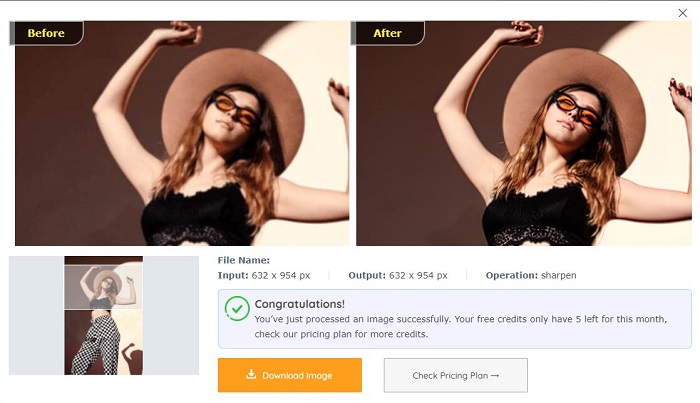 Final Thoughts
Image Sharpener offers an elegant solution to a common problem that many of us have struggled with over the years. On occasion, a picture might actually look better with a blurred background, but if that effect wasn't intentional, it can just as easily ruin the whole thing. Needless to say, things are even worse when people or objects in the foreground are the ones that are blurred. Luckily, you don't have to worry about any of that any more thanks to this easy to use image cleaner.
If you want to know how to unblur an image with VanceAI, click on it to get more details.
Do you find this post helpful?
Yes
No