How to Make a Blurry Picture Clear with VanceAI
In this article, we're going to guide you on how to make a blurry picture clear using VanceAI photo enhancement and editing tools. While this tool probably won't make you a better photographer per se, it will definitely help improve the overall quality of any pictures you decide to capture.
VanceAI now rolls out its new Sharpen Model in VanceAI Image Sharpener. VanceAI Image Sharpener provides those who are running online stores where various kinds of blurry photos caused by common reasons like a fast-moving subject or a camera shake, need to be sharpened with the most powerful and inclusive Sharpen Model.
How to Make a Blurry Picture Clear with AI?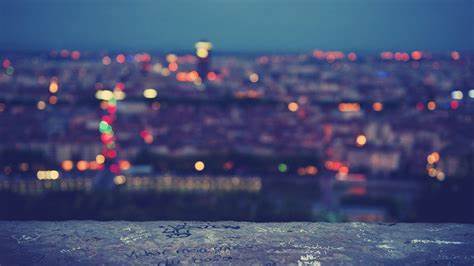 You may be confused about how to unblur a picture, here is the exhaustive process to help you get know better. If you are not satisfied with the result, you can use some tools to make photo hd.
1. Go to the official website 
Visit the VanceAI official website and go to the section of the top menu labeled 'Solutions'. Open the dropdown menu and select AI Image Sharpener.
2. Upload a blurry image 
Hit the Upload Image button and select a bad-quality picture from your computer, like blurry wallpapers. Or if you just want to take a quick look at how the image sharpener unblur image online, you can click on Free Download to experience the effect of a sharpened image in real-time, making it an unpixelated image. 
If you are interested, you can try to sharpen your image now or download it directly from the pop-up window on the right without leaving this article.

VanceAI PC is full-featured desktop software developed by VanceAI that lets you instantly fix blurry photos and process local photos in bulk with more customization options, which will significantly simplify your workflow and boost your productivity. You still can make AI unblur image with the built-in Sharpen model from VanceAI PC.Free Download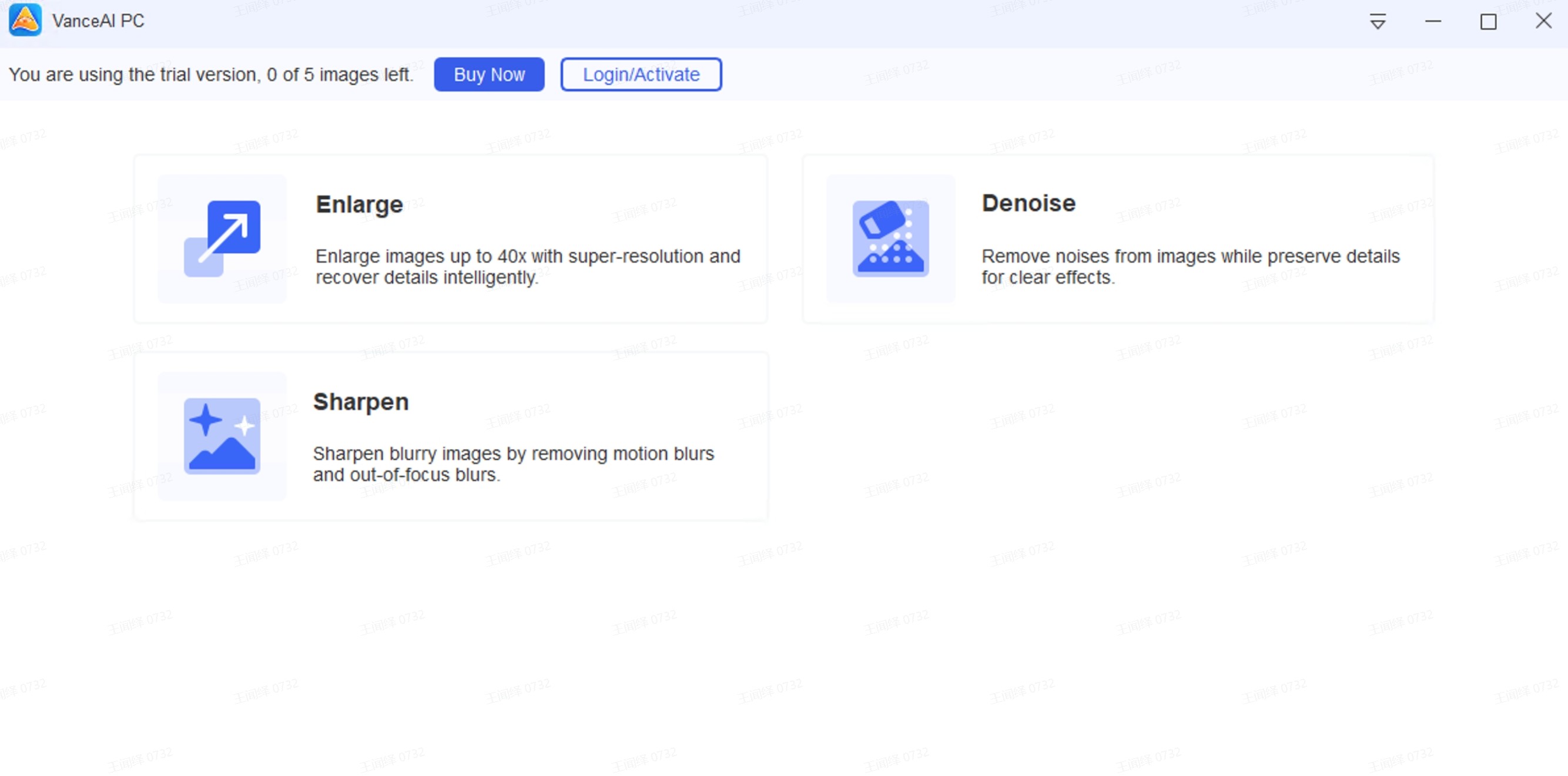 3. Adjust the level to make the picture clearer
The tool will process your image and make it clear automatically after parameters are adjusted, giving you a Before and After look at the results. Click on Start to Process now.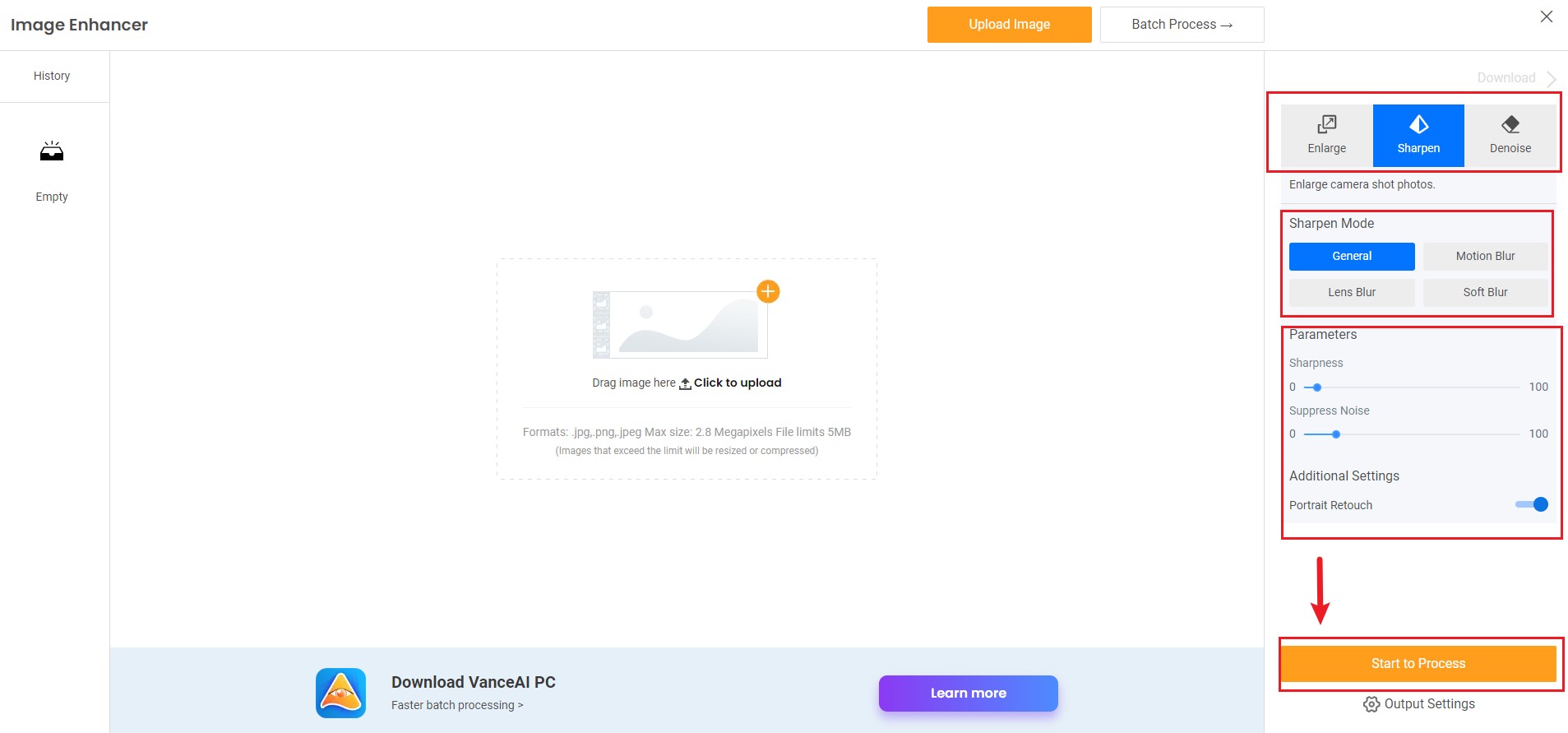 4. Preview and Download Sharpened Image
At this point, you can immediately download the resulting image or you can go back and modify it a bit if you're not yet happy with the result. To unblur photos further, use the slider to adjust the new value, anywhere between 0 and 100 degrees. That's all the process on how to make a blurry picture clear.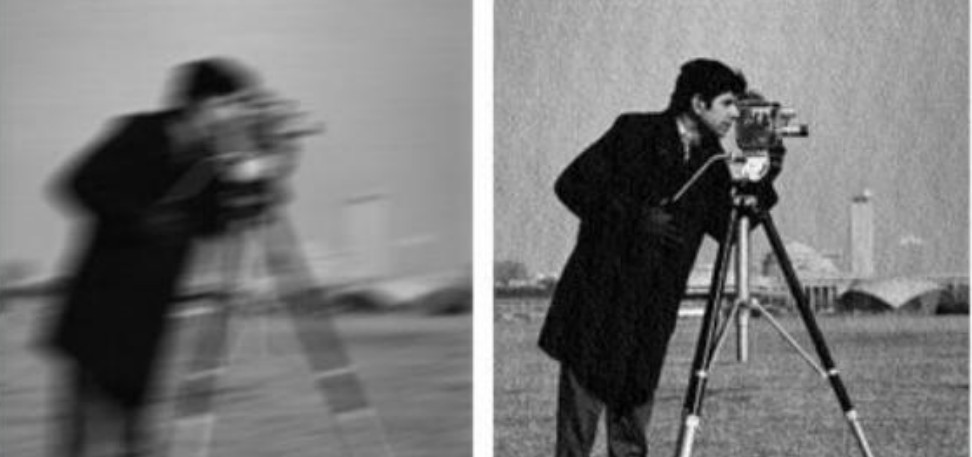 5. Further edit the result (Optional)
This step isn't necessarily part of the process but since you're learning how to make a blurry picture clear with VanceAI Image Sharpener anyway, you may want to also use the Denoise and Enlarge options to improve the quality even further if needed. Or, try VanceAI Image Enhancer to find more enhancement options.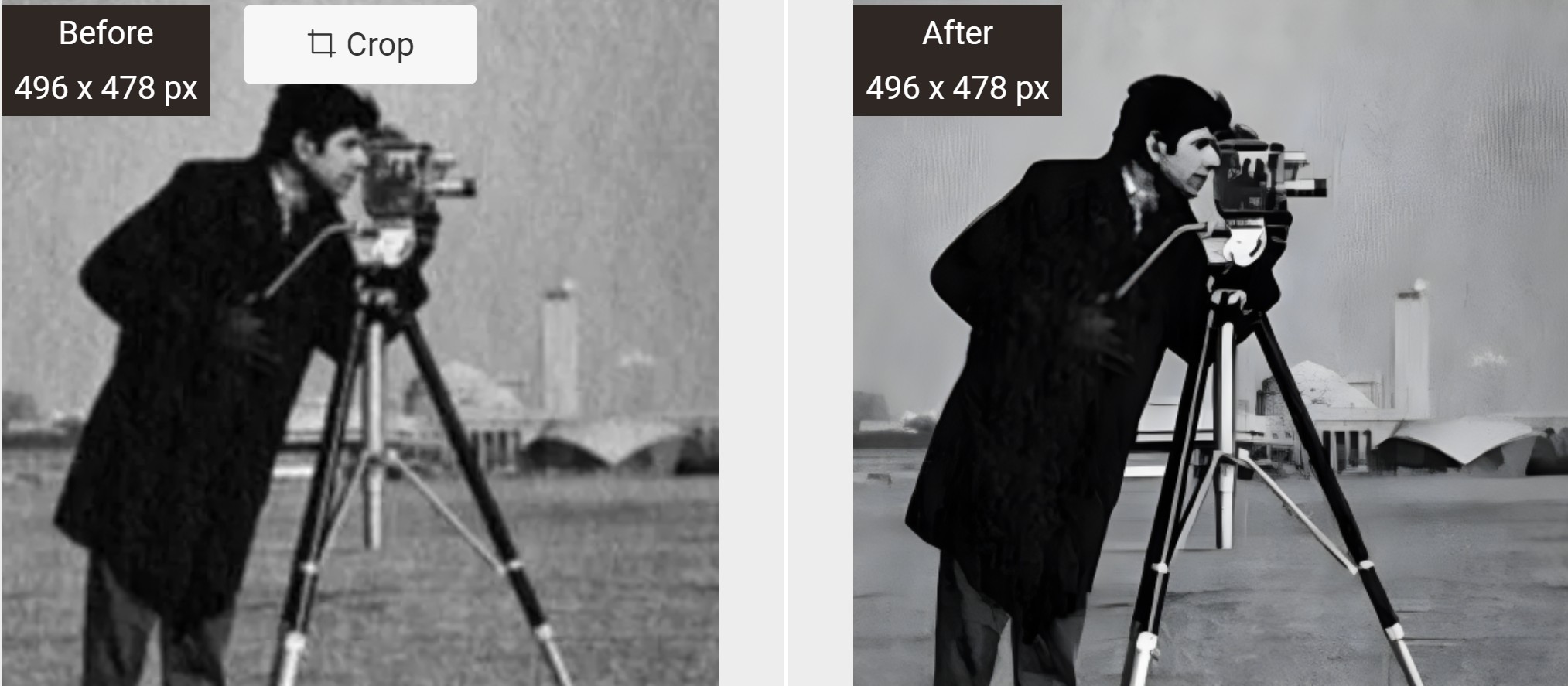 But if you're happy with the quality as is, simply click the 'Download Image' button and you're all good to go. Click to see how to change image size.
Final Thoughts
Image Sharpener offers an elegant solution to a common problem that many of us have struggled with over the years. On occasion, a picture might actually look better with a blurred background, but if that effect wasn't intentional, it can just as easily ruin the whole thing. Needless to say, things are even worse when people or objects in the foreground are the ones that are blurred. Luckily, you don't have to worry about any of that any more thanks to this easy to use image cleaner.
Do you find this post helpful?
Read More to Know Deeper: