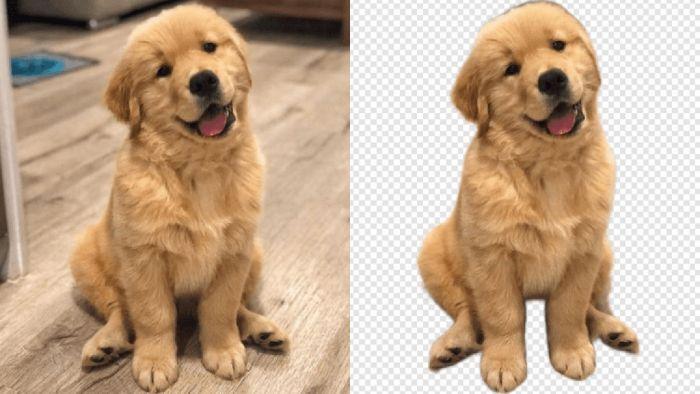 A green screen remover software or online tool is something that many content creators and professionals look for. There are many reasons for that. One, the most common, is to use the green screen remover to get rid of the screen in order to pick out the focus object and use it in another platform. These procedures are particularly famous for content creators who make funny meme compilation videos which of course contain a bunch of images. So, a green screen remover tool can easily help you in most green screen removal cases and the technique is advanced enough now that you can expect green screen removal online. Many ask how to remove green screen without Photoshop and we have an answer for you. We will be reviewing a recent green screen remover application called Vance AI Background Remover, which enables green screen removal online. We will show you the tool's features, price plans, and a short guide on how to remove green screen by using Vance AI Background Remover. Though Photoshop is a premiere photo editing application that exceeds probably all other tools in the market, there is a certain difficulty when it comes to actually using Photoshop and not everyone wishes to spend so much time over simple tasks.
How to Remove Green Screen from Image:
A short and simple guide on how to remove green screen from image with AI Background Remover.
Use this link to access the website and click on Upload Image to proceed into the uploading section.
Click on the upload button, select image to upload, and click on Continue.
Wait for the processing to be over. Now, click on Download below to save the image.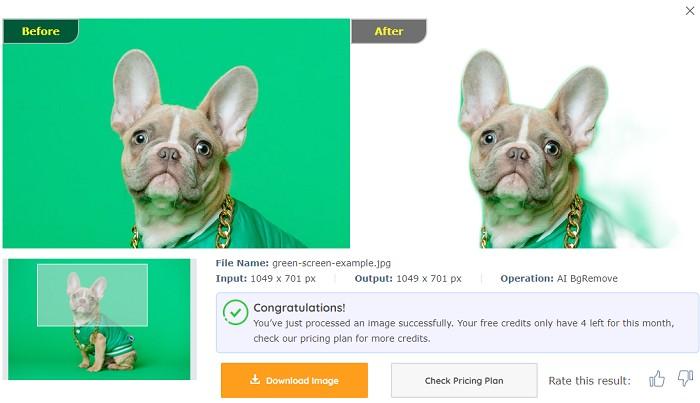 A couple of example images for you to see how the AI Background Remover can remove background without green screen. The majority of the details are maintained by the green screen remover with the details though there is a bit that has been erased as well. At least there is no part of the green screen that lingers over to the After image. So, that means that the After image can be improved with a little sharper object recognition. Another good point is that unlike many background remover tools, this automatic background remover does not decrease the image quality as it processes it. Along with an automatic AI-based process, this application could use an equally diverse editing toolkit for users who can manually edit the parts that they want and do not want.
This is a remarkably well cut out image from the Before image by the green screen remover. Even though there is a very thin outline of green, it is still far more accurate than most background remover tools out there. Again, a manual editing feature could help a lot in polishing the After image. Nonetheless, this After image is clean enough to be used directly into other images or videos.
Overview and Prices
The Vance AI Background Remover is one of the numerous features that the main product, Vance AI, offers to users. As a continuously evolving product, Vance AI adds newer products to its catalog from time to time, all of which are built from advanced technology with the same price and usage models. When you first use Vance AI, you will be provided with 5 credits that are fully free to use among other products such as Vance AI Image Enlarger. This is perfect for those who are not looking for any consistent use and payments. This tool has a lot to offer though, and serious users can benefit from that once they upgrade their subscription to either Basic or Pro.
Basic and Pro accounts cost $9.90 every month and $19.90 every month respectively, with 200 credits given to Basic users and 500 credits given to Pro users every month. Perhaps the most attention-grabbing incentive to get yourself a paid subscription is the fact that it opens up batch processing of 5 or 10 images, depending on which paid option you go for. Regardless, this feature alone will make sure that your productivity goes through the roof, for batch processing boosts image processing speeds by a great margin. You also get an increase in max image file size and resolutions. You can upload images that fall within image sizes of 10 MB and resolutions of 3000x3000. Both paid options will give you a 24/5 customer service and early access to brand new features from Vance AI.
The Pro account comes with slightly more features such as giving users access to Vance AI's advanced AI model, which processes images in a better way compared to its standard model. This model is useful for features such as Vance AI's Image Enlarger and more.
The biggest feature that comes with the AI Background Remover is the technology that it is built upon. By using Deep Learning image processing techniques, Vance AI makes sure that your images are smartly analysed and processed. Moreover, they also enable the user to avoid doing more work than needed. Vance AI applications merely require you to upload the images. Not to mention that your images are ensured security and privacy, since all uploaded images on the server are to be deleted within 24 hours. So, it is safe to say that this green screen remover application is secure and really quick on processing images. Also Read: How to Use Best Free Clipping Magic Alternative.
Conclusion
With good performance and a number of other great features, the green screen remover tool named AI Background Remover is easily one of the best online tools you can use.