Blurred images are a headache for many individual users and designers who aim to produce high-quality content with them. Thus it's no mean feat to remove blur. For businesses, using images generated by users can get your brand closer to the audience. Yet, some eye-catching images that fit your need might appear blurry due to low quality, and that's where tools to remove blur shall come in. If you are looking to improve image quality and sharpness, read on to check out how to unblur an image in this post.
Why do you need an AI blur remover?
If your images have already turned blurry and then you need an AI blur remover to remove blur from these images. With advanced artificial intelligence tech, an AI-powered tool can help you fix blurry photos online by recreating authentic details in your images and getting your images with sharp lines and crisp details. See the image below. The lines especially hairlines and facial lines are crisper and sharper. Some missing details are also restored pretty well to deliver a stunning accurate result.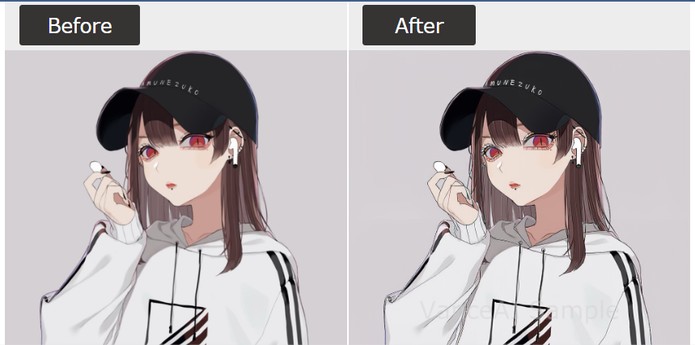 List of 10 AI Blur Remover Tools
Best Recommendations from VanceAI
VanceAI Image Sharpener is an intuitive AI-powered tool that lets you remove blur from image online without a single click. The online app is one of the best choices for those with little idea about how to remove blur from a photo. Driven by AI deblur technology, the web-based AI blur remover fixes blurred images
How to remove blur from a photo online?
If you want to learn how to remove blur from images online effortlessly, this quick tutorial will help you out.
Step 1: Upload a blurred image to VanceAI Image Sharpener
Drag and drop an image to this online tool used to fix the blurred image.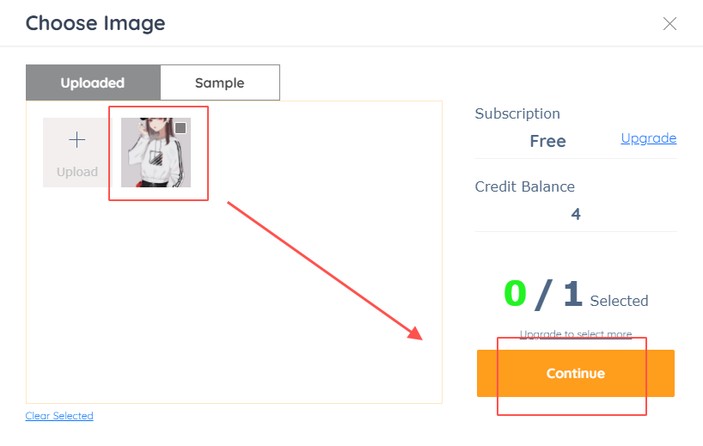 Note: If you want to get the result for free without a watermark, you are recommended to sign in before you upload the image.
Step 2: Remove blur online in one click
If you don't want to remove blur from images by adjusting the degree manually, you're suggested to choose Auto Sharpen mode and this tool will automatically sharpen the image under a proper degree. If you choose manual mode, you can move the degree to 100 to get the best result. Click on "Start" to begin sharpening.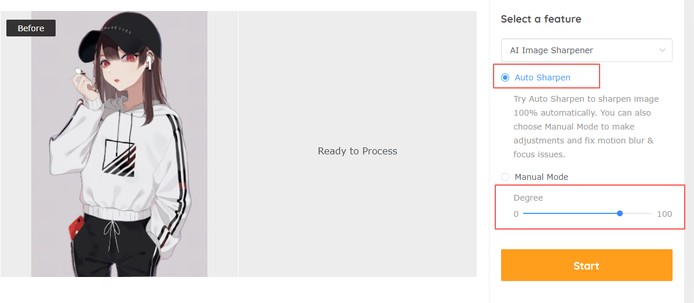 Step 3: Save the result to your favorite device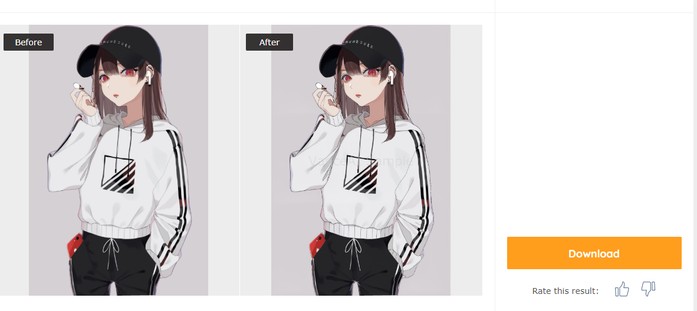 Hit the download button to save the image in PNG format without blur. You can choose to preview the result before you download it if you like.
Want to explore more ways to make your images clearer? You may watch the video below to get the answer you want.
Method 2: AI Super HD- VanceAI
VanceAI offers you an all-in-one solution for fixing blurred images. AI Super HD is an integrated powerful online image enhancer. With it, you can get high-resolution images in one click. That's because smart AI can recognize the blur and defects in images and remove blur from them automatically.
How to Remove Blur with VanceAI?
Step 1: Use the link in the title to access the workspace
Step 2: Upload your image and start to process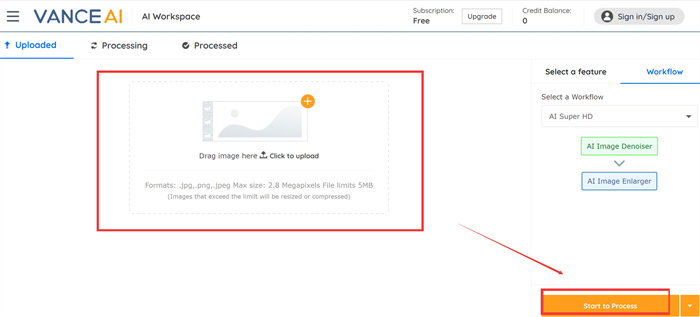 Step 3: Download the result
Also read: How to Unblur an Image | 5 Best Ways for Beginners.
What makes images blurry?
Generally speaking, there are 6 reasons that cause a blurry image.
1. Improper Focusing (for example, the photographer puts the focus point on the subject's shoulder, body, background, etc. instead of his/her eyes or face)
2. Camera Blur (camera moved while the image is being taken or the photographer uses too low of a shutter speed)
3. Motion Blur (the photographer used too slow of a shutter speed for the movement in a scene)
4. Poor Lens Design
5. Too Shallow Depth-of-Field
6. Diopter Not Properly Adjusted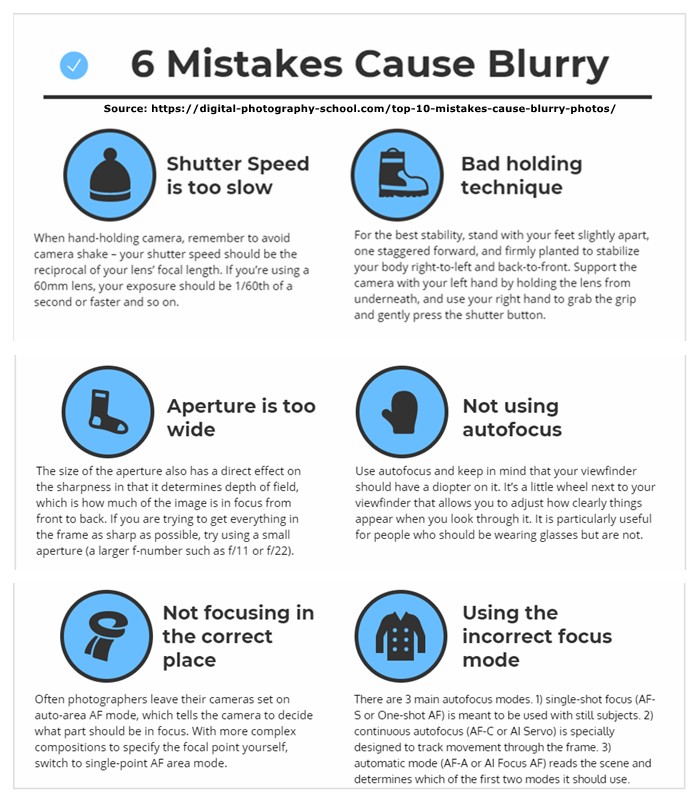 AI Turns Blurry Faces into Realistic Images
Researchers from Duke University have presented a method called PULSE which is able to create super-resolution images based on extremely blurry faces. Instead of taking a low-resolution image, guessing what extra pixels are needed, and slowly adding new detail, the system scours AI-generated examples of high-resolution faces, searching for ones that look as much as possible like the input image when shrunk down to the same size. Note that this tool is not recovering the original details but generating a new face that seems realistic.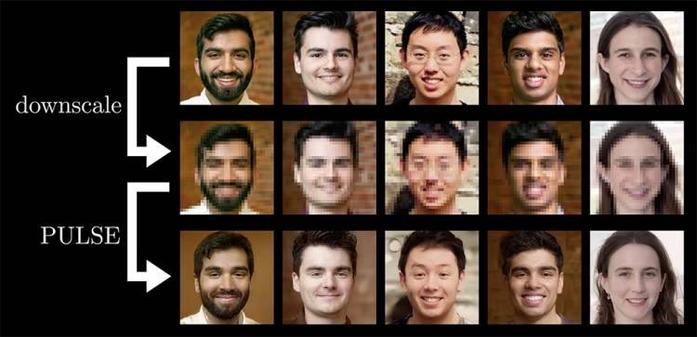 Conclusion
Sometimes, adding blur to images can leave a deeper impression on your audience. But when images appear so blurry that the focus of the images is lost, using tools recommended here becomes necessary.
AI tools make things easy for both amateurs and professionals. Casual users might get blurred images when they use their phone to take pictures for moving objects, say, cute dogs, or babies. Fortunately, with VanceAI Image Sharpener, you can remove blur from photos in seconds. Based on its powerful processing and high-quality outputs, this AI Image Sharpener has been launched and attracted many likes on ProductHunt.
For professional photographers, working with slow shutter speed when they capture a moving scene is one leading cause of blurry images. Another common factor is the missing of a tripod, which makes it difficult to stabilize your camera. VanceAI's software solution makes it easy to get awe-inspiring clear photos using AI technology. With this software, even those who never learned how to remove blur from a photo can make it like a pro.
Since you already know how to remove blur, you can now experiment with the tools for free. Apart from photos, if you want to tune up a video, check out it in this post: Selective Video Enhancers 2020 to Enhance Video Quality.