How to Fix Blurry Pictures with VanceAI Image Sharpener
Taking a picture cannot be any simpler thanks to smartphones and various mobile devices. However, creating clear and crisp photos is still difficult. Why? It is because not everyone carries a tripod for stability. When it comes to the task of how to fix a blurry image or portrait, we can still turn to blurry photo fixer applications, such as the AI sharpen feature from VanceAI which allows you to unblur image online. 
Both visual mediums, videos, and images are increasingly setting the bar on what it means to have clear pictures while maintaining huge resolutions. This is especially true for images, as they are being used in every corner of the digital realm. When you can get an intuitive and excellent blurry photo fixer software, you can rest easy knowing that all your problems have a single solution. It saves time and money. 
Considering all that, let's get to the thick of this tool and assess it for its features, prices, and how to fix blurry pictures by using it. 
What Are the Possible Reasons for Blurry Pictures on Facebook?
1. File format
Most Facebook users feel puzzled after uploading images to Facebook. Why do clear pictures become blurry during upload? According to some studies, one possible reason is users tend to use a wrong format. We recommend that you upload PNG and JPEG images, which are fine examples of file formats on Facebook.
2. "Scale to Fit"
Facebook has an editing feature "Scale to Fit" used to stretch or compress a photo. As Facebook may automatically adjust a picture to fit your profile picture frame, that may distort a quality photo looking sharp originally. 
3. Optimization issue
Bad image optimization is also a common cause of blurry pictures on Facebook, such as the improper cropping of resizing of an image. It happens when your image is small in size or has low resolution. You can upload a high-quality picture suitable for the file size of Facebook to avoid the issue because the sharp images will not be shrunk or stretched by Facebook.
4. Slow network connection
Your Facebook image is likely to be blurry during upload if your network connection is slow. Facebook will damage picture quality to match the slow speed when a network connection is weak. Picture quality that is high originally likely is degraded after the process of upload when the network problem occurs. So make sure your network connect is fast while uploading a Facebook picture. That usually can avoid blurry Facebook images.
How to Fix Blurry Pictures?
VanceAI Image Sharpener can smartly enhances portraits or images while sharpening and highlighting the details. The Image Sharpener is a multi-purpose application as it fixes blurry photos as well as sharpens images by default. You should know that Image Sharpener does limit free use.
To be precise, the free user can use this tool 5 times per month. They refer to one image as one credit. Although, you can always upgrade your account to a paid one. The two paid options are Basic and Pro editions, which can be purchased at $9.90 per month and $19.90 per month respectively.
The Basic edition allows for 200 credits and enables access to newer features faster, allows bigger resolutions, image size, and more. The same holds true for the Pro account but only that these features are magnified. Other than that, you will get 500 credits and will be able to download it as software. 
When it comes to compatibility, you can obviously use AI Image Sharpener on Windows, macOS, and Linux to unblur image online. However, what's better is that you can also use it on iOS and Android. Just get yourself a modern updated browser and you are good to go. If you are a beginner, do not worry, we will give you short and easy tips on how to fix a blurry picture on Android as well.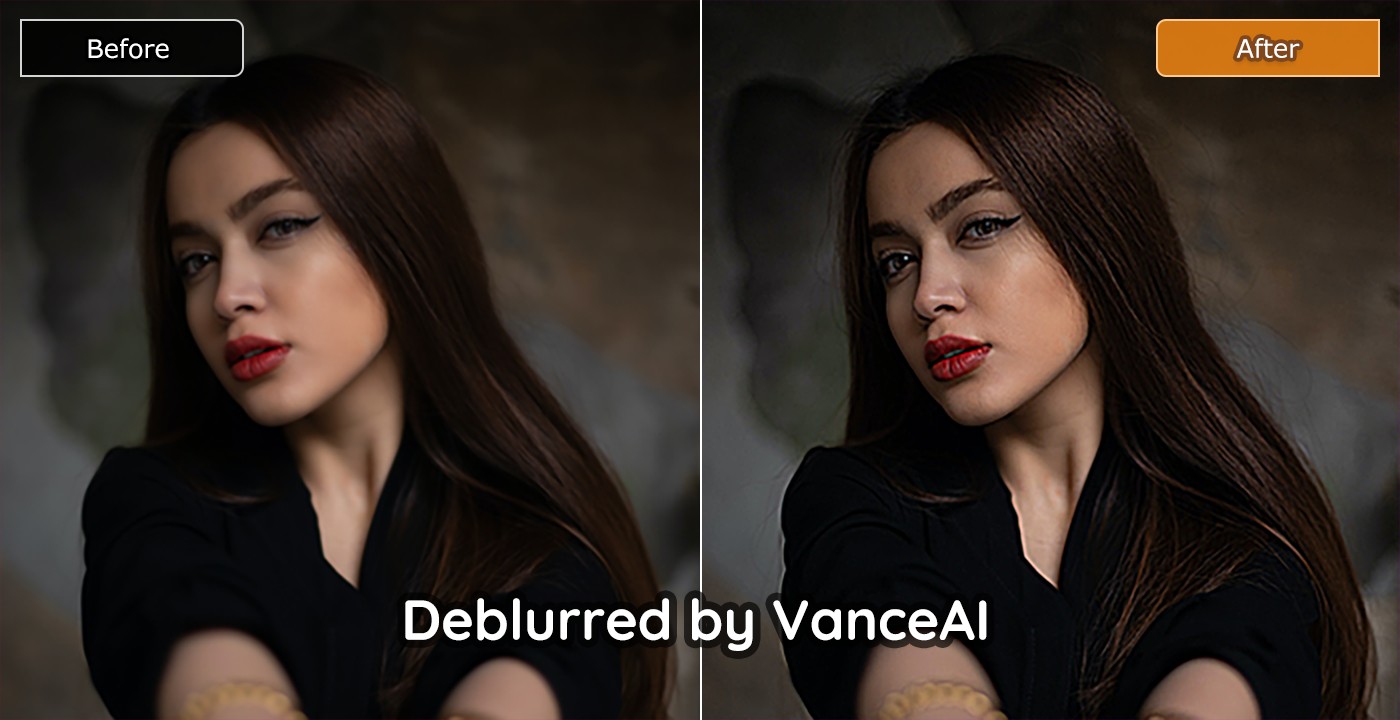 Also read Focus Magic VS VanceAI Image Sharpener to get more performance information of VanceAI Image Sharpener.
Features of VanceAI Image Sharpener
Product
Free
Speed 
Multitasking
 AI-based Product
Batch Processing
     Online
Targeted Sharpen Model
VanceAI Image Sharpener
×
(3 credits/month for trial)
√
√(Sharpening image while enhancing image quality)
√
√
  √
√(Four Sharpen Models)
An online website-based application, excluding its technology itself, relies a lot on its UI design to pull audiences. It matters since online users generally do not like to stick around for what is considered or expected to be an easy task.
As a user, it is safe to say that VanceAI has a sharp design that puts the spotlight on what it needs to. This includes an Image Sharpener too. As said before, Image Sharpener does more than just make AI unblur image. It can helps sharpen portraits and present crisp detailof the photo. Thanks to its AI and Machine Learning-based technology, virtually all the work is done by the technology. So much so that users are only required to upload their images.
Add to that the fact that VanceAI deletes your photos from their servers within 24 hours since upload really brings everything to a full circle. The main reason why it deletes your photos is to maintain privacy. You can find more information about VanceAI Image Sharpener from its home page, specifically through the blog posts and user opinions, though the important bits are already given here. 
Before starting to use this tool, you may check Why are my Pictures Blurry? Top 10 Reasons to know what causes your photo blurry.
How to Use VanceAI Image Sharpener
Now, let's see how to fix blurry pictures with VanceAI Image Sharpener online tool. 
Step 1: Go to VanceAI
You can open the home page of VanceAI and scroll down further to find this image sharpener.
Click on Upload Image then or Free Download to use VanceAI PC to unblur image.

Step 2: Start to process on VanceAI Workspace
Drag and drop or click on the button to select an image and upload it. Select Start to Process to move forward. The application will start processing the image and display the output alongside the original. Keep in mind that the application processes first but after that, you can use the AI Image Sharpener slide bar to set the intensity of it. The bar goes from 0 to 100 and that decides how sharply the tool enhances the image. Set the bar and click on Start to Process. 
If you wish to get started, just click on Start Now to initiate the application. 
Step 3: Preview and download sharpened image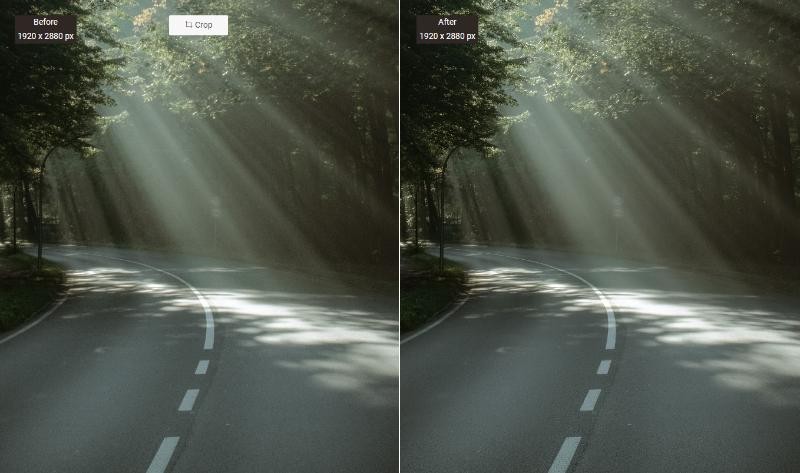 The images that you see are the ones that are uploaded. If it is a fresh session with the application, then it won't show any images there under Uploaded. As you can see, you can view your account type and the number of credits remaining on the right side. Batch processing is only possible with paid accounts so we will stick with using one image at a time.
If you are happy with the results, you can go ahead and click on Download Image to save it to your local device. 
Also read: Best 5 Wedding Photo Editing Tips
Verdict
The AI image sharpener from VanceAI is an impressive piece of online tool available. The most remarkable feature of it is that it can manage to enhance the quality of any image without missing anything, no matter due to what reason the image gets blurred. It can not only fix motion blur, but also fix the blurring portraits and enhance the details of the image. It is consistent. Its design is really professional and you probably won't experience any hiccups or unnecessary waiting time when using it. Not to mention that the dialog box for uploading images is a clever way of avoiding the need for another web page.
As for the quality of the technology itself, it certainly delivers as per expectations. The processing time does vary according to the user's system but it is still quick enough. The only little thing that is inconvenient is the watermark on free accounts. All things considered, VanceAI Image Sharpener is a blurry photo fixer and an image editor tool worth recommending. Also read: Luminar AI Review.
If you're also looking for tools to enlarge images without losing quality, you can click on to try our AI Image Enlarger to enlarge your image without losing details.
Also read: How to Add Motion Blur Effect to Photos?
Do you find this post helpful?
Read More to Know Deeper: