Snapchat is one of the most popular social platforms for sharing pictures and making short videos of your daily activities. Due to access to its limited library of editing resources, most Snapchatters use Ovf editor to apply effects and edit their videos and photos before sharing them.However, most people don't realize there are many alternatives to ovf editor with the same features or even more. Hence, this article provides the best apps like ovf editor.
Meanwhile, to improve the overall quality of your image before uploading them, you can use image upscaler to upscale and enlarge for added details.
One-click to upgrade your photo
For effective editing, there is a need for improved quality image and this is what VanceAI Image Upscaler offers. This advanced AI-powered tool can upscale images up to 8x the normal size while preserving original quality. This tool is built for both professionals and everyday users.
VanceAI PC is full-featured desktop software developed by VanceAI that lets you instantly process local photos in bulk with more customization options, which will significantly simplify your workflow and boost your productivity. Free Download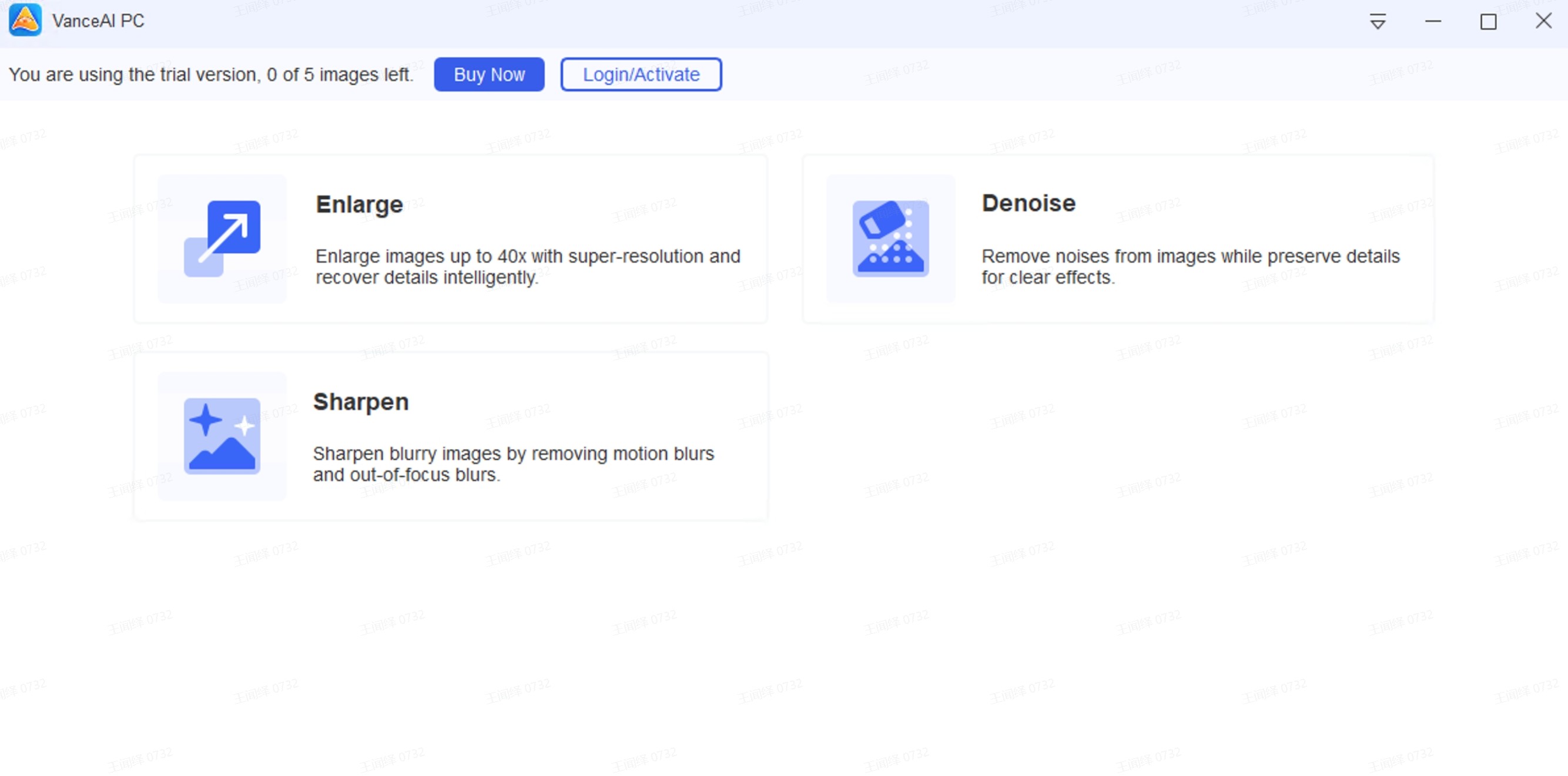 Since it uses convolution neural and generative adversarial networks, image upscaling doesn't work on pixels.
With this tool, you can upscale edited images while presenting extra details to the filters and effects used. It increases the color quality and pops up the image by enlarging it.
To use this tool, follow these step-by-step instructions:
Step1: Navigate to the VanceAI site by clicking on the link above and click to upload an image. This will take you to the media page for image uploading.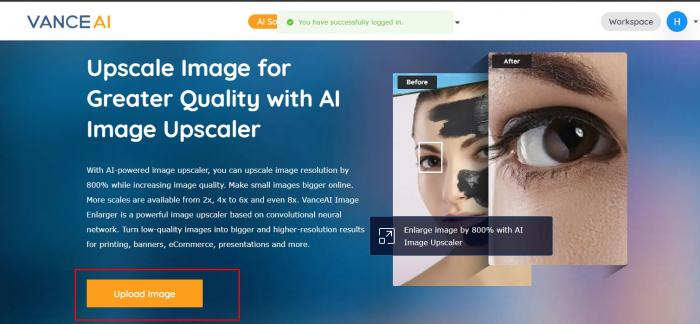 Step2: Uploading the image for upscaling can be done either by simply uploading from the device or through the drag and drop option. After this, click on 'start to process'.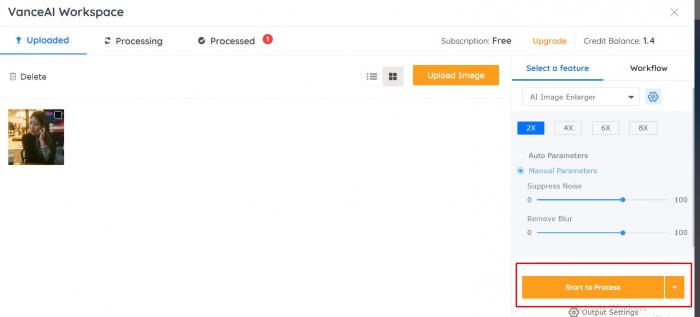 Step3: Wait for the tool to automatically process the photo and upscale the image. From the 'processed' page, there is an option to preview the output with the original image. Also, the upscale image can be further edited by clicking on the edit icon.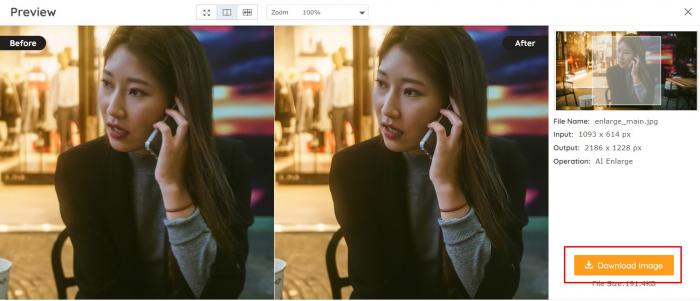 Step4: Proceed to click on the 'download' icon to save the image.
Before vs after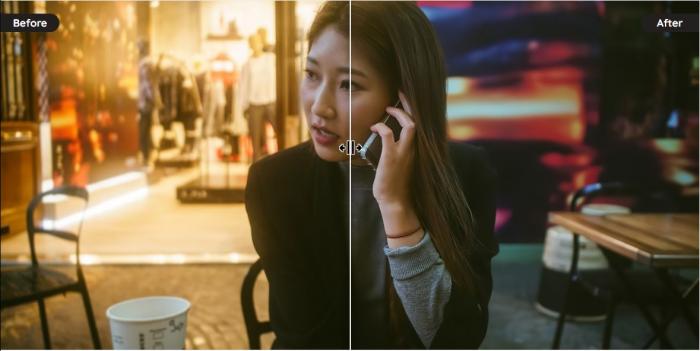 Looking at the image quality above, it is obvious that the AI image enlarger has improved the after image better than the before. The image radiates better and hs improved resolutions. Further, the image is less grainy after the upscaling. This is important to have clearer editing and better overall image quality.
What is ovf editor?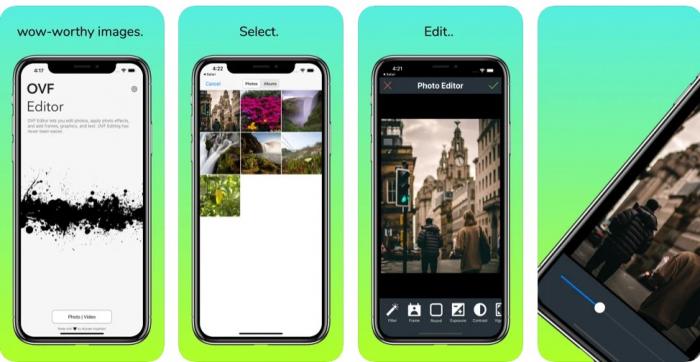 Ovf editor is an app that Snapchat users use for editing their photos. This app can be used to apply the latest filters, edit frames, optimize photo effects, add texts, graphics, and all.
Whilst the importance of photo editors cannot be overstated, the ovf editor tailors its features specifically to improve Snapchat photos. All editing features are present to improve your Snapchat photo qualities and presentations. It is also cross-platform and accessible for all devices that can use Snapchat.
10 OVF editor Alternatives Recommended
1. Likee
Pricing: Free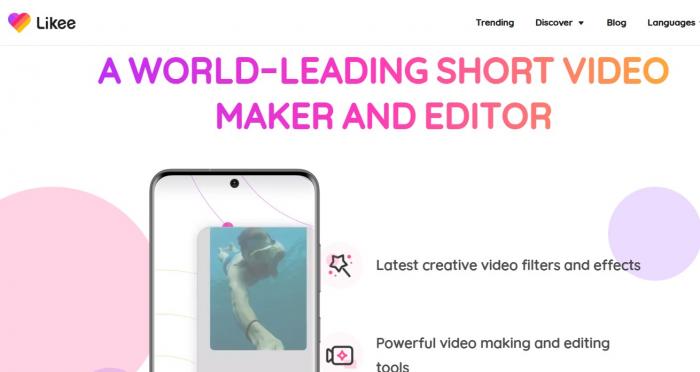 Likee is one of the best alternatives to ovf editor. Being an original short video maker and sharing platform. It can also be used for live streams while sharing with other users. This app has it all when it comes to popular special effects for short videos. You can include stickers and filters and also add special effects to your videos.
One of the very cool features of this app is that you can grow your fan base through live streams and also design your streams according to your liken based on the features offered on it for editing.
Pros:
Free to use
A huge library of special effects is available
Easy to share videos on other social media platforms
Cons
The content available is not restricted
Limited editing per video
2. Status Video – Short video app
Pricing: Free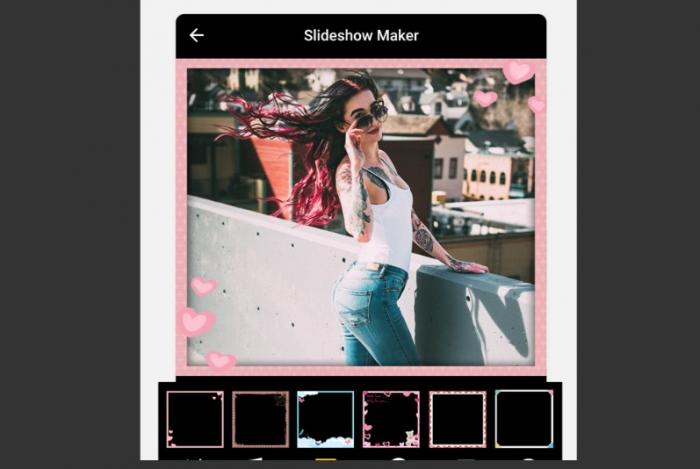 This offers excellent video editing features. With this tool, you get access to a community where you can create and share fun videos, build followers and meet friends. Using the video cutter feature, you can cut, edit, and add music, stickers, texts, and more.
Features
Special effect video editing tools
Live streaming and network building
Provides thousands of trending music
Pros
Offers a great transition in the video
Enhance video with the theme
Access to free songs for videos
Free to use
Cons
Lags during video sharing
Editing can be limited
3. Pic collage
Pricing: Free and paid (Starts at $4.99/month)
Probably the best alternative to an ovf editor when it comes to creating a photo collage. There are almost endless possibilities to how you can combine the photos using this tool. From over 3000 design templates, you can design it further by adding stickers, texts, cutouts, and many others.
Features
Access to create thousands of photo collages
Offers thousands of backgrounds and stickers to enhance designs.
Additional filters can be used to improve image quality.
Pros
More than 3000 available templates
Easy to navigate and use
Creating a collage is fast and efficient
Cons
Limited access to the free version
Watermarked designs for free users
4. Photolab
Pricing: Free + in-app purchases ($4.99/mo)
This AI-powered photo editing tool is the perfect alternative to ovf editor Snapchat. This tool can be used for photo enhancement and image upscaling without issues. You can also elaborately include filters, frames, fun face montages, and creative art effects depending on your needs.
This tool can also be used for collages using various design templates to achieve artistic and creative effects.
Features
Exclusive access to realistic photo effects
Transfer photo to art effects are available
Provides different collage options
Pros
Offers countless templates for easy design
Easy to use
Free effects for creative photo editing
Cons
It may take some time to get used to it
Overwhelming options
5. Picsart photo & video editor
Pricing: Free and in-app purchases from $0.99 - $109.99)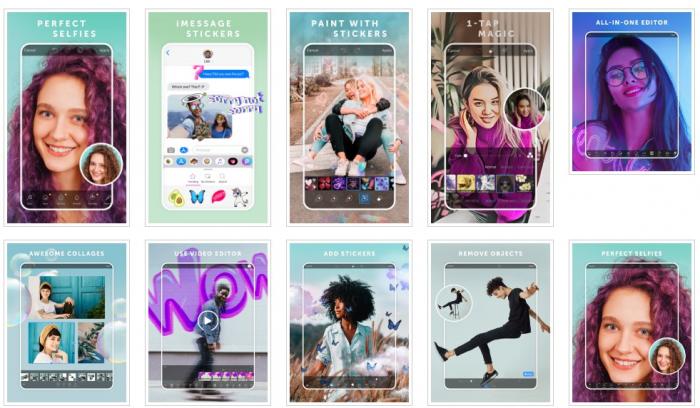 Another great alternative to the ovf editor is Picsart photo & video editor. You can simply unleash your creativity with this tool by editing your videos and photos without stress. Tapping into the endless possibilities of its photo and video editors, you can do more without being a tech professional.
Features
Photo collage making with memes generator
Endless photo effects and filters
Video and photo editor and effects
Access to free drawing tools
Pros
Easy to use and navigate
Plenty of photos and video effects
Shares to other social media platforms
Cons
The free version is full of ads
Processing can be slow with large files
6. askAI: Make photo more likable
Pricing: Free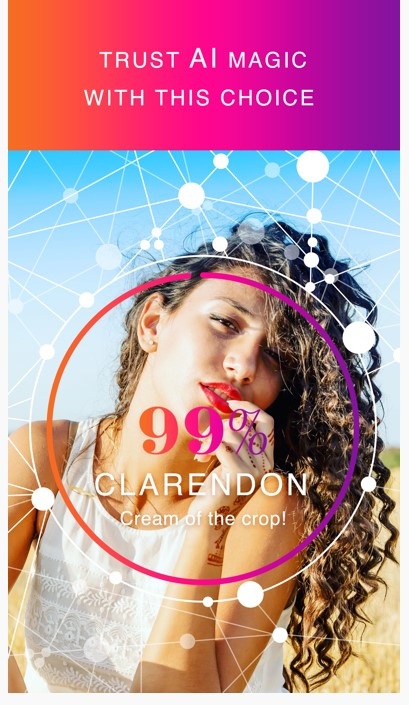 Apart from having quite an impressive collection of filters to ensure optimal photo editing, this app provides so much more. With its advanced algorithm setup, it can easily detect the precise filters suitable for your photos and give you a representation in percentages of their match-up. This is a game-changing app.
Features
Filter match-up calculation
Collage maker
Big library for editing features
Pros
Easy to use
Impressive filters library
Cons
Outdated filters
Tailored for Instagram only
Limited editing options
7. Art my mood
Pricing: Free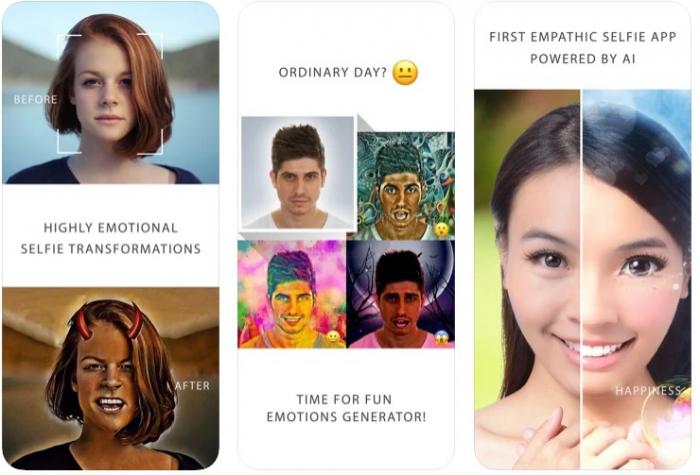 This is a whole different app that can help determine your mood and make conversations more fun. Running on a powerful AI technology, this app can detect your mood and give a filter depicting it through art. Using the neural network's magic will transform your normal images into a befitting emotion based on what your mood dictates.
Features
Transform photos with art effects
Third-party sharing
Auto-generation of empathic arts of you
Pros
Free to use
Improves user experience
A fun way to improve communication
Cons
No clearly defined algorithm to verify the efficiency
8. Tempo
Pricing: Free and paid (Start at $59.99)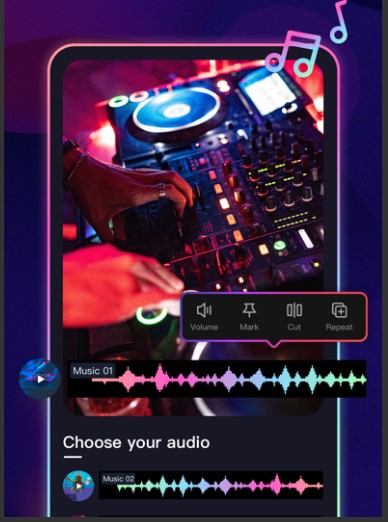 Often regarded as the best music video maker, you can edit videos by adding songs here. Having access to a large collection of songs, add special editing features to your videos and accompany them with the right music for the perfect reel.
Features
Shares to third party apps
Special transition effects for videos
Large library of special effects
Collection of music to create unique videos every time
Pros
Categorized music collections
Improved editing with special effects
HD video up to 4K is available
Cons
Limited access to free version
Watermarked videos on the free version
9. Cartoon yourself
Pricing: Free and paid versions (Start at $19.99/mo)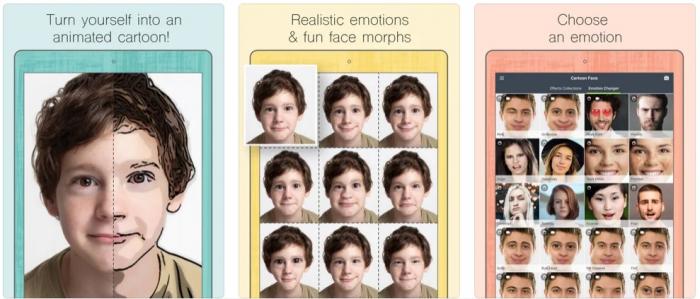 You can convert almost any selfie into a cartoon using this tool and share it with your friends. Running on AI power, this tool is capable of cartooning yourself into different emotions while animating yourself into a video. There are almost no limits to the effects that can be used.
Features
Photo into cartoon effects
Animated emotions on pictures
Other editing features
Pros
Easy to use
Improved AI editing
Cons
Limited access to free version
Subscription is steep
10. FreePrints
Pricing: Free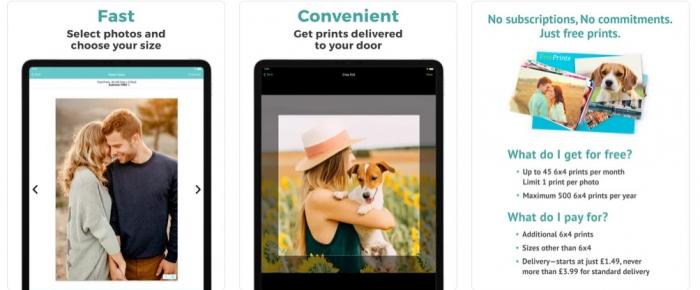 Nothing beats keeping the right memories because memories are golden. After creating amazing images with the right edits, you can order their prints version with this tool. You can get as many as 500 free prints in a year with only the delivery charges to worry about.
Features
Up to 500 prints a year
High-quality prints guaranteed
Download from multiple platforms for your prints
Pros
Supports multiple platforms
Free to use
Guaranteed quality prints
Cons
Privacy may not be guaranteed
FAQs
Is ovf editor safe?
Yes, the ovf editor is safe to use.
However, it can leave your phone open to malware and viruses since it uses third-party services.
The best way is t be cautious in its use.
Conclusion
From this article, we have reviewed the best 10 alternatives to ovf editor in 2022 by identifying the features, strengths and weaknesses. You can further enlarge image size with AI upscale image online and enhance the images with tools offered by image enhancer.
Do you find this post helpful?
Yes
No