10 Popular Video Game Characters Recreated as Cartoons
If you've been spending a lot of time on the internet lately, you may have noticed that lots of people are going crazy over Lady Dimitrescu, the giant woman starring in Capcom's Resident Evil Village. This is just one of the many instances when video game characters ended up having a huge impact on popular culture. There are lots of other examples, of course, some dating as far back as the 80s or 90s, and in this article, we're going to take a look at them in a way you probably haven't seen before. Besides that, more people also seem to be interested in AI Face Generator. You can know more from the link.
Just in case the title wasn't already a dead giveaway, we're going to take 10 popular video game protagonists and recreate them as cartoon characters. Talented artists have already done things like this in the past but we're not going to reimagine these characters by drawing or painting them. Instead, we're going to use an AI-powered tool such as Toongineer Cartoonizer to do all the heavy lifting for us. And you know what that means:  if we can do it, you can do it too! But first, let's take a quick look at how this works.
Cartoonize Video Game Characters With the Power of AI
Whether we stop to think about it or not, many of us already use artificial intelligence on a daily basis. Emerging technology is slowly but surely making its way into every facet of our lives. But while some worry that AI will soon become more intelligent than the average human, others are recognizing that it is just a tool at the end of the day. Except this tool can be used for a wide variety of purposes, including entertainment. More interestingly, there are also some popular Vtuber Maker which use similar technology. Try it if you like.
VanceAI is one of the companies that sit at the forefront of artificial intelligence development for entertainment and utilitarian purposes. This great AI cartoon generator makes cartoonish become an easy thing. The company already has an impressive lineup of AI-powered tools on offer, all of which revolve around image editing and manipulation. One of these tools is Toongineer Cartoonizer, which you can check out for yourself by visiting the official VanceAI website. The tool was primarily designed to turn photos of real humans but we figured we should try it on some popular video game characters as a fun little experiment. Keep reading to see the results for yourself.
VanceAI PC is full-featured desktop software developed by VanceAI that lets you instantly process local photos in bulk with more customization options, which will significantly simplify your workflow and boost your productivity. Free Download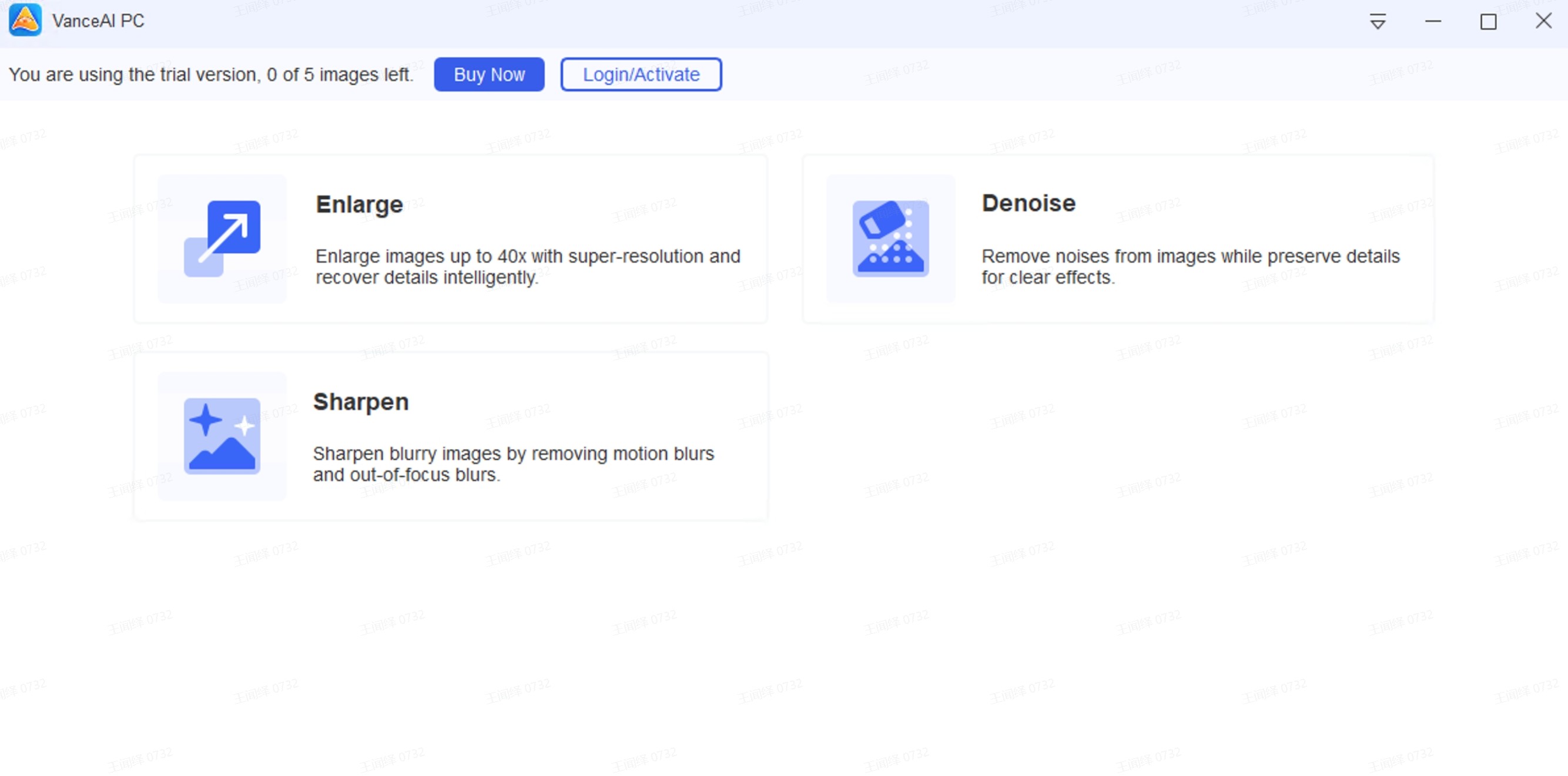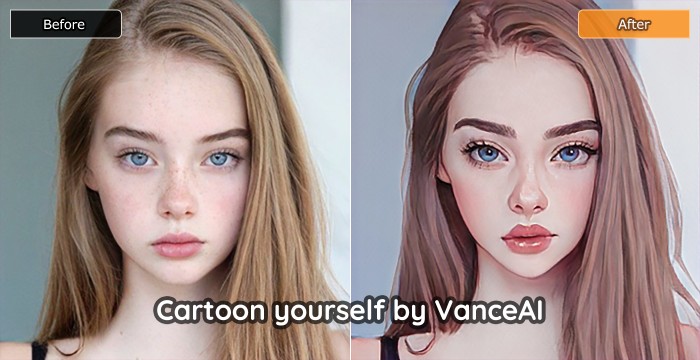 1. Lady Dimitrescu – Resident Evil Village
Lady Dimitrescu is all the rage these days so what better character to start with than her? During our first attempt to cartoonize the video game character we ended up with an interesting yet somewhat blurry image. We took that image and ran it through the AI Image Sharpener, another useful tool offered by VanceAI, and the results are pretty amazing. Lady Dimitrescu now looks almost like an old school Disney character while still maintaining the creepy but enchanting appearance that made the internet fall in love with her in the first place.
Apart from that, there comes some fancy AI Portrait Generator, making fancy selfies at a fast speed. Get to know more about it.

2. Kratos – God of War
The latest installment in the God of War series took the world by storm back in 2018 and reestablished Kratos as one of the most badass characters in gaming. We thought a cartoon version of Kratos would make him look a bit less serious than usual but that wasn't really the case. Even in cartoon form, the God of War is still as intense and menacing as ever. With God of War Ragnarok set to arrive sometime later in 2021, now would be the perfect time to jump back in and reply to the last game, grab some screenshots, and try your hand at cartoonizing them yourself.
Related article: Stand out & Be Unique: Turn Portrait to Cartoon with Awesome Tool

3. Sekiro – Sekiro: Shadows Die Twice
After spending years focusing on the Dark Souls series (and Bloodborne), developer FromSoftware decided to bring us something a little different in 2019. While still similar to Dark Souls in some ways, Sekiro: Shadows Die Twice is ultimately a pretty big departure from the developer's usual formula. One of the biggest changes, of course, was the introduction of the titular Sekiro, a character with an already established backstory. As you can see below, the Toongineer Cartoonizer worked a bit differently in the case of Sekiro. The resulting image looks more like an oil painting than a cartoon, an unexpected result that are still very cool nevertheless.

4. Ellie – The Last of Us Part II
You can't talk about popular video game characters of the last decade without mentioning Ellie from The Last of Us. Especially after news came out recently that The Last of Us Part II is now the most awarded game of all time. That's quite an achievement. After using the tool on Ellie we ended up with our favorite video game character cartoon version so far. The quality of the resulting image is very crisp and clean, likely due to the fact that the original one looks so photorealistic. As mentioned, the AI was trained on images of real humans so it's no surprise that the tool works best with realistic-looking characters.

5. Sylvanas Windrunner – World of Warcraft
Sylvanas isn't necessarily what you might call a realistic-looking character but she definitely looks real enough in the World of Warcraft: Shadowlands cinematic. This probably isn't the first time you're seeing a cartoon version of the popular video game character, but it might be the first time you're seeing one created with the help of artificial intelligence. And we have to say, she is quite a sight to behold. The resulting style looks surprisingly similar to the version of Sylvanas we see in the Warbringers animated shorts. Check them out if you haven't already for the sake of comparison. Click to check out more best alternatives to selfie2anime.

6. Noctis Lucis Caelum – Final Fantasy XV
We probably should have seen this one coming but the cartoonized version of Noctis from Final Fantasy XV looks more like a character from an anime than a western cartoon. We tried the tool on a couple of other characters from the popular series of video games, including Cloud Strife, but none turned out quite as good as Noctis. The AI tool did a fantastic job yet again and we especially like how the shadows look in this example. This arguably looks better than the actual Final Fantasy XV Anime.

7. Jesse Faden – Control
We weren't sure if we would be able to pull off a cartoon version of Jesse Faden from Control because she already looks a bit cartoonish in most of the artwork. At the same time, the in-game version doesn't always look great due to the weird lighting. Having said all that, the image we went with turned out pretty good all things considered. Some of the lines look a bit rough but not much to complain about aside from that. The cartoon version of Jesse sort of looks like an 80s era comic book character. X-Men's Jean Grey immediately pops to mind when looking at the image.

8. Senua – Hellblade 2
Right off the bat, we have to say that Hellblade's Senua is one of the most photorealistic characters we've ever seen in a video game. In fact, the in-game version looks so much like the real-life actress who plays her that it's hard to tell the difference between the two when looking at some of the screenshots. Initially, we wanted to do a cartoon version of Senua from the original Hellblade but we just couldn't resist cartoonizing the crazy-looking Senua from the Hellblade 2 trailer. The results are honestly quite incredible, with the image looking very similar to a lot of Senua cartoon art we've seen floating around the internet. The difference is that it took far less work with VanceAI.

9. Nero – Devil May Cry 5
A lot of people consider Dante, the main protagonist of the Devil May Cry series, to be one of the most popular video game characters of all time. We can't really argue with that, however, we have to admit that we always had a soft spot for Nero. His depiction in Devil May Cry 5 is particularly good and was one of the main highlights of the game. As far as the cartoon version of Nero is concerned, the image we got is pretty reminiscent of a western-themed comic book thanks to no small part to the oversized gun.

10. Geralt – The Witcher 3
No list of popular video game characters would be complete without everybody's favorite witcher, Geralt of Rivia. Geralt has appeared in books, video games, board games, and a series on Netflix. Now, there's even a cartoon version of Geralt created with an AI-powered tool. The White Wolf is definitely very prolific, we'll give him that. He also doesn't look half bad as a cartoon character. We're not the only ones who have thought about that either considering there's an official The Witcher anime series in the works as we speak. Unfortunately, we don't know too much about it just yet.

Final Thoughts
And there you have it, 10 popular video game characters recreated as cartoons. While some of the resulting images look better than others, we think VanceAI's Toongineer Cartoonizer did a good job at giving all the characters a very unique look. It's genuinely very hard to pick a favorite, but if we had to choose, we would have to go with either Senua or Noctis.
Believe it or not, images of real people look even better than images of video game characters when converted with this cartoonizer. But you don't have to take our word for it. Visit VanceAI's website and check out the tool for yourself. The image cartoonizer doesn't require any downloads and can be used for free for a limited time. Once your free credits expire, you can continue to use the tool by subscribing to a premium plan.
Click to find out more information about how to convert picture to cartoon.
Do you find this post helpful?
Read More to Know Deeper: