In this internet world, you can access images in many ways. Numerous photography websites offer high definition images. Taking photos with smartphones cannot be easier. Besides, professional gadgets, such as cameras and drones, can further empower your creation.
It seems that using images to convey your ideas is easy. However, a problem you might have is that many of the images you have cannot be used directly due to their improper sizes. Do you want to upscale image without losing quality? With image upscaling tools, you can easily fix the problem. This article will provide you with several useful 4k upscaling tools, including AI-powered and other traditional tools.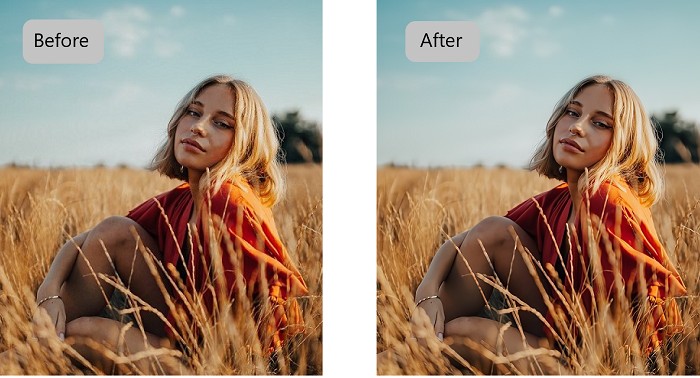 Comparison of Selective Image Upscaling Tools
Part1:Recommended Vance AI Products
Online Solution: Vance AI Image Upscaler
Vance AI Image Upscaler is an AI-driven online image upscaling tool that lets you upscale image online up to 8x. It serves as the best choice in that it can upscale your image without losing quality. 4K upscaling is easy with this product. Powered by AI upscaling, the image upscaler can restore details in an automatic way during image upscaling. It also serves as an anime upscaler, which is a perfect choice for anime fans who want to upscale anime image without losing quality.
How to upscale an image without losing quality with the Image Upscaler

Step 1: Select an image from the device
Step 2: Choose a scale (2x, 4x, 6x, 8x) from the web app
Step 3: Tap the button "Start to process" to upscale image online
Step 4: Save result by clicking the "Download" icon
Software solution: Vance AI Image Enhancer (upscale image by 40x without losing quality)
Vance AI Image Enhancer distinguishes itself from traditional tools by allowing you to upscale image resolution automatically. Backed by Deep Convolutional Neural Networks, this AI image upscaling software can identify blur or noise while processing images. All you need to do is upload an image to this software and choose a scale. Then this software will produce a high definition image with 4k upscaling effects automatically.
Pros
Free to try
Easy to use
Upscale image in one click with AI upscaling
Recover details to images
Cons
How to upscale an image with Vance AI Image Enhancer?
Step 1 – Download and install the software
Tap on the "Download" icon to save the software package to your PC.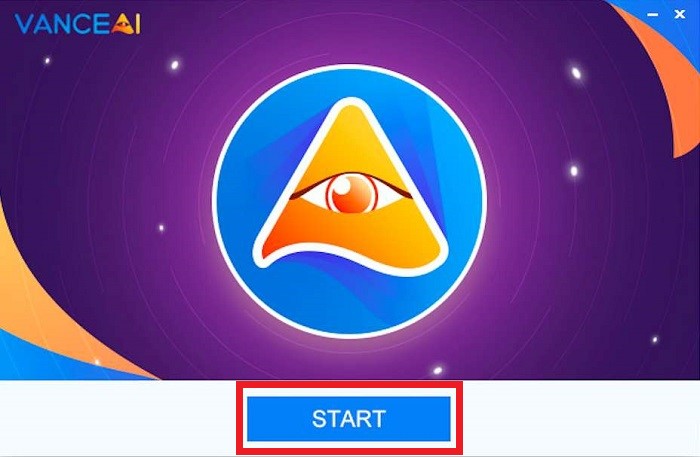 Step 2 – Open the image upscaling software
Once you install it, run the software and you will see the main interface. The next thing you need to do is download five AI models, which prepares you to use the AI features.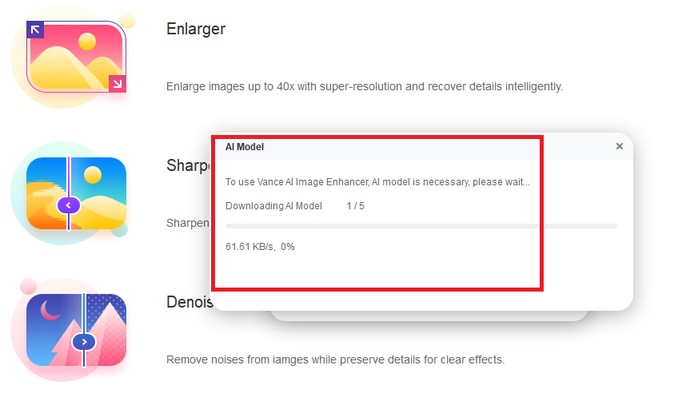 Step 3 – Upload a file to the Image Enhancer
You can either drag & drop one or more pictures to this desktop program or click "Open Images" to upload files.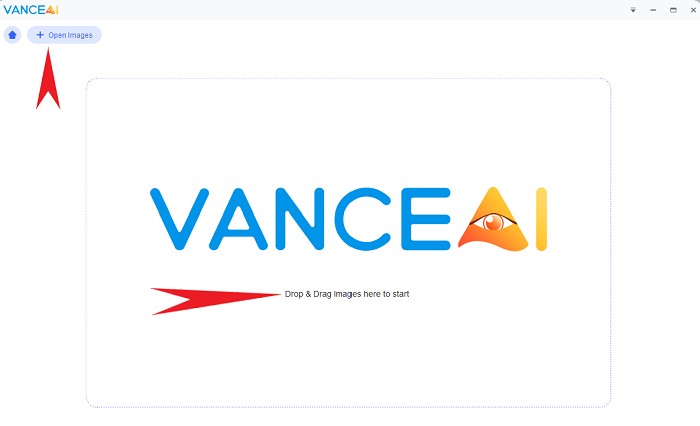 Step 4 - Upscale image without losing quality
After you upload an image, the program will automatically upscale it to 2x as the default. Then, you can see the preview image on the interface. If you want to make it larger, you can choose other scales, including 4x and 6x.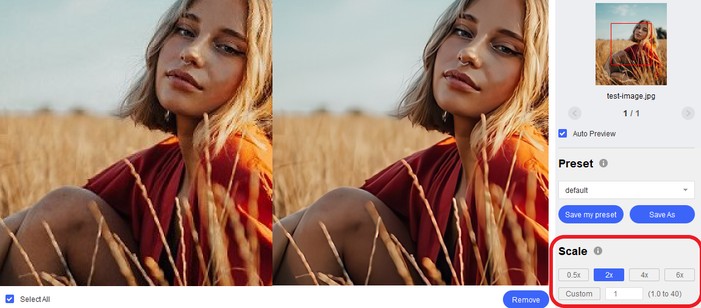 Step 5 – Save upscaled image in one click
You can save the upscaled image by clicking the "Save" button at the lower right corner and "OK" on the pop-up. Tip: You can also customize the name of your image and select file formats, such as png, jpg, jpeg when you work with this software. Find out more useful tutorials in this article: How to Enlarge Images Without Losing Quality?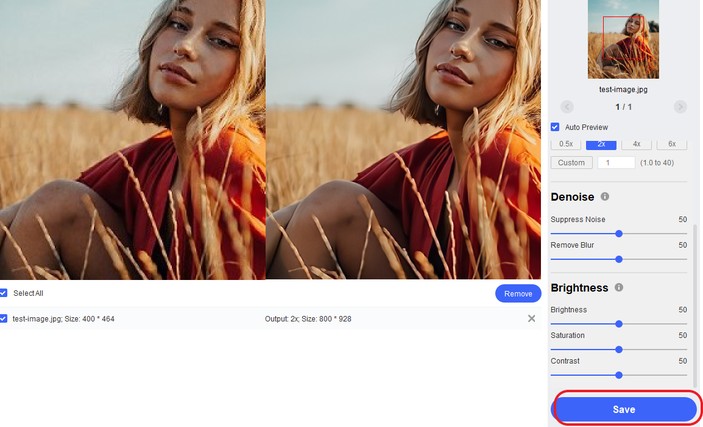 Part2: Other Available Solutions
1. Upscale Image with

GIMP
GIMP, a professional photo editing software, is ideal for upscaling images. This free image upscaling software is available for Windows, Linux, and Mac. If you are a Mac user, you can use it upscale image resolution for free. GIMP is a good alternative to Photoshop, which lets you upscale images to meet the scaling standards of various social media websites.
How to use GIMP to upscale images
Step 1: Go to File>Open to pick an image
Step 2: Click Image> Scale image and preset the dimensions (width&height)
Step 3: Choose an interpolation method
Step 4: Save image upscaled
2. Upscale Image with

Mobile APP
With this image resolution increaser app, you can easily upscale images up to 4x for free before you can share them on social media. Using AI and machine learning, this app serves as a great alternative to Photoshop as it recovers details to images and retains original pixels. The app is available for iOS and Android. You can upscale images up to 4x under the free plan. 8x is only available to pro users. Take the steps below to upscale images in one click with this app.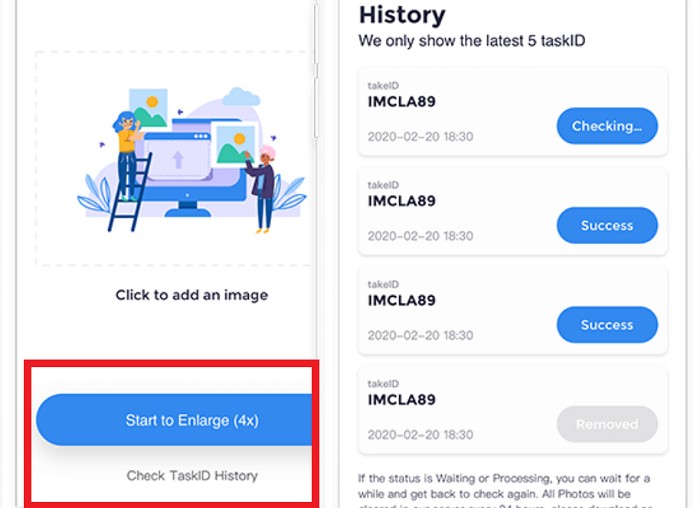 Step 1: As you download the app to your phone, choose an image from local.
Step 2: Wait a few seconds before you see the status of "Success"
Step 3: Download image upscaled to your photo from the app
3. Upscale Image with

Photoshop

?
Photoshop, a professional photo design software, can serve as a powerful image upscaling tool. You can preset the width and height of your images before you upscale them. Unlike AI image upscale solutions using AI upscaling algorithms, this software adds more details to images by increasing pixels. But since it works on a pixel level, the upscaled images are generally not that great.
Pros:
Customize size before image upscaling
Professional editing features
Cons:
Difficult to remove noise or blur when upscaling images
Long learning curve
Confusing buttons for beginners
How to upscale an Image in Photoshop?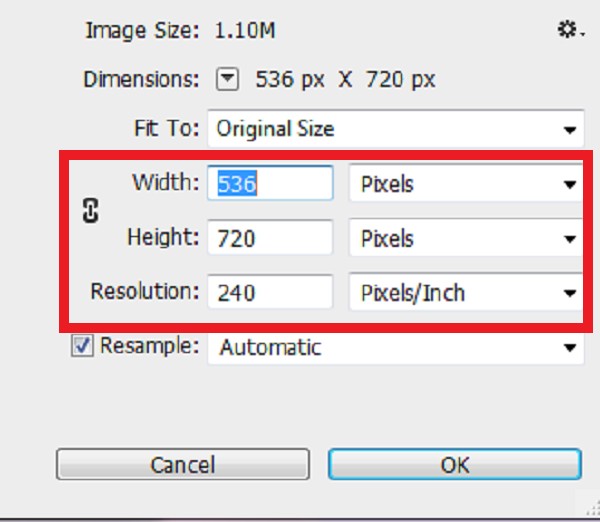 Step 1: Open an image you want to upscale in Photoshop
Step 2: Go to Image menu > Image Size, enter new values of width and height
Step 3: Select Resample option
Step 4: Remember to enable "Preserve Details 2.0"
Step 5: Click "OK" to save the image
Part 3. Comparison of Selective Image Upscaling Tools
| | | | | | |
| --- | --- | --- | --- | --- | --- |
| | PhotoShop | GIMP | Vance AI Image Enhancer | Vance AI Image Upscaler | AI Image Enlarger |
| Ease of use | × | × | √ | √ | √ |
| Pricing | $13.14/mo | Free | $9.9/mo | $9.9/mo | $14.99/mo |
| Max Scales | | | 40x | 8x | 8x |
| Compatibility | Windows, Mac | Windows, Mac, Linux | Windows | Windows, Mac, Andriod, iOS, etc. | Windows, Mac, Andriod, iOS, etc. |
| Lossless quality | × | × | √ | √ | √ |
Conclusion
Small and low-quality images become annoying when you want to use them on social media or presentations. With AI image upscaling tools, you can easily upscale images without losing quality. AI products work well with images unprocessed during image upscale. If you also want to sharpen image online, you can click on to give this AI-web tool a try.
When it comes to how to upscale an image to 4k, you can use 4K upscaler powered by AI upscaling. AI products topmost traditional products on the market in that they handle edges and details perfectly. Besides, online products make it much easier for you to create the customized sizes of your images.
Want to learn more about leveling up images? Check out in Selective Photo Enhancers Tools.