Your pet may be the sweetest, most gorgeous animal in the world, but capturing its beauty on camera requires more than just pointing and shooting. 
If you're an amateur looking to do something special with your pictures of your furry friend. This article will walk you through the best pet photography tips and VanceAI Image Enhancer for post-editing. This online photo enhancer is such a great helper. It makes your pet photos clear and crisp to a great extent by fixing blurs and pixelation all automatically. All texture and details of your pets got enhanced very well. Just follow these tips from a professional photographer to capture the very best shots of your beloved pet. 
What Is Pet Photography?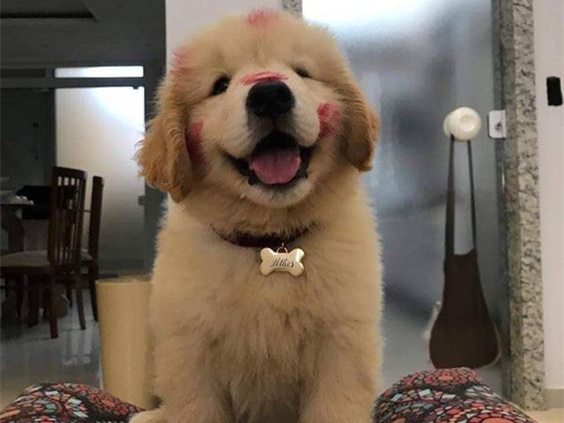 In pet photography, you capture images of pets. As with human models, there are several ways to photograph pets, so it's important to have some knowledge about various pet photography ideas and how they can be applied to create beautiful images. The tips below will help you get started on your journey as a pet photographer. If you are not satisfied with the result, you can use some tools to make photo hd.
10 Pet Photography Ideas You Shouldn't Miss
With these 10 handy photography tips and the help of VanceAI tool, you'll be well on your way to taking fantastic photos of your pet!
1. Learn From The Pros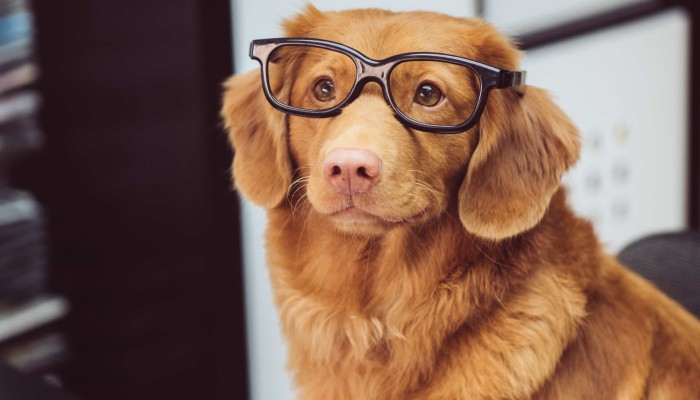 The best way to learn about pet photography is to study some of your favorite pet photographers, and learn what you can from their approach. Take pictures of your pets and see what happens. Shoot in different scenarios, different times of the day. See if you can spot trends or things that make a great photograph pop out to you immediately.
2. Observe And Take Notes
Observe and take notes on a pet photography session. This not only allows you to see what others do (and how), but it will also help you begin to develop your ideas about what works. Note down any elements of a session that strike you as particularly strong or relevant, no matter how small they might seem. 
3. Look For The Details
The most important aspect of pet photography is being able to look at things through your camera's lens, and not with your own eyes. Pet photography is all about getting unique perspectives; by using a camera to look at pets rather than looking at yourself, you can better capture all their little quirks and features. Your shots will stand out when they're taken from an angle that catches their characteristics!
4. Don't Overthink It
Pet photography is relatively easy and doesn't take a professional photographer to get a great shot of your pet. Let them be themselves, don't overthink it, and snap away! It may take you a little bit of time to find out how they feel most comfortable but once you do, it will be smooth sailing. Make sure that your pets are comfortable when taking photos by having an area that they like to relax in where they can lay down or stand on their own two feet. 
5. Use Natural Light (If Possible)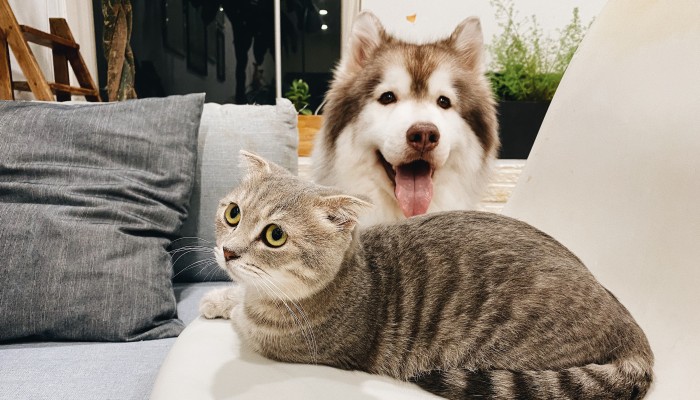 It's easy to get caught up in trying to bring out your pet's personality with props, backdrops, and special editing software, but when it comes down to it a lot of pets are best shot with simple natural light. Pets often reflect their owner's personality, so consider how your home decor reflects you before heading out to shoot on location.
6. Keep Your Pets Comfortable
Get your pet comfortable with you and your camera before bringing out a flash. The last thing you want is a stressed-out animal (that's not going to hold still) in front of your lens. 
To make them feel at ease, play around with treats, petting, and even a t-shirt that smells like their favorite person. If your pet is shy or skittish, it's best to introduce them to photography when they are young so they get used to being around cameras and people.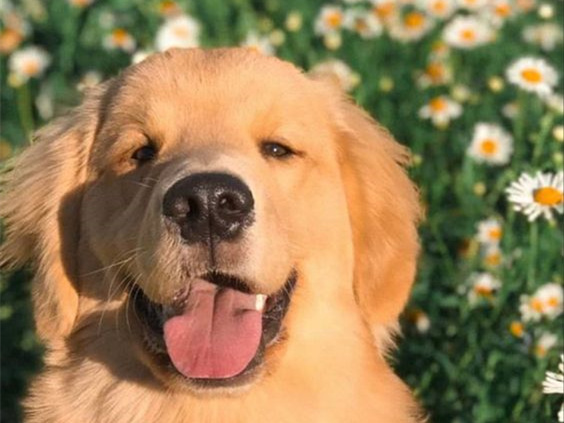 7. Try Different Angles And Views
If you want to take beautiful photos of your pet, be sure to try a variety of angles and views. 
You should also get down on your pet's level and look up at him or her—as long as he or she is comfortable with it! 
As you begin shooting, stay still and don't let your dog know that you are taking pictures. It might be a good idea to have someone else take some photos of you with your pet.
8. Experiment With Editing Apps
Instead of attempting to take high-quality photos right out of the gate, try your hand at editing apps first. Photo-editing apps give you a way to play around with your photos, which can boost your creativity and help you figure out what type of photography you want to pursue. 
If you're curious about pet photography but aren't sure where to start, look up pet photography tips or similar search terms in your app store to find tutorials from professionals and other amateur photographers.
9. Practice, Practice, Practice!
Practicing pet photography is one of the best ways to improve your art and develop your style. Find a friend with pets, or go to a local shelter and offer to take pictures of their animals. 
The more you shoot, the better you'll get! (And you might even find yourself getting better shots than some professional photographers.)
10. Have Fun!!!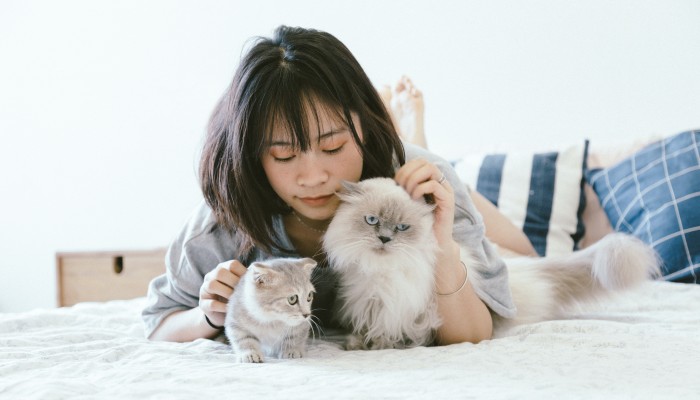 Pet photography is just like any other form of photography – only with pets. That's right, and pets can be every bit as photogenic as people. 
With all their unique features, personalities and expressions, it's very likely that you could have a studio full of models waiting to shoot. Follow these 10 pet photography tips for beginners to create better photos with your camera!
AI Photo Enhancer help you simplify post-editing
VanceAI is one of those AI image enlarger tools that everyone can make use of and find helpful at some point. It can easily replace Photoshop or other heavy-duty photo editing apps and easily fit in as a part of your routine workflow. VanceAI Image Upscaler with exclusive AI algorithms provides you with automatic large image enlargement, high-quality photo enlargement, etc.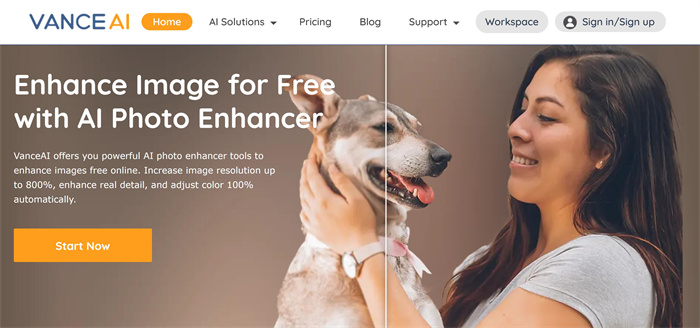 Here's how you can use this tool to enhance your photos easily online.
Step 1 - Open VanceAI Image Upscaler Tool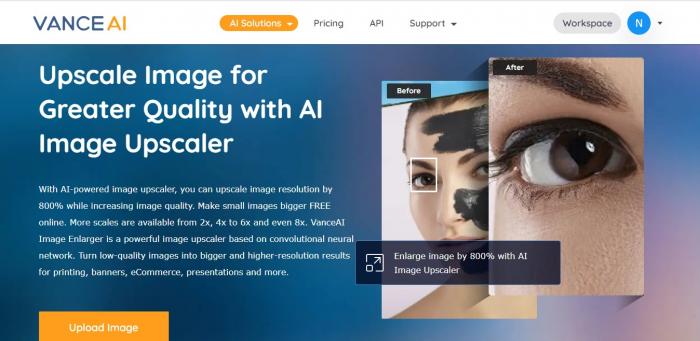 To enlarge a picture, visit the VanceAI website and use the Photo Upscaler tool.
Step 2 - Upload the Image
Upload the image in this tool that you want to enlarge.
Step 3 - Process the Image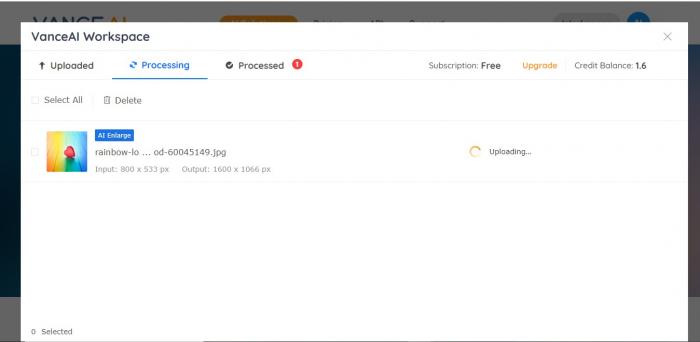 The AI enhancer tool will process the image and improve low quality image to high quality once it has been uploaded successfully.
Step 4 - Download the Processed Image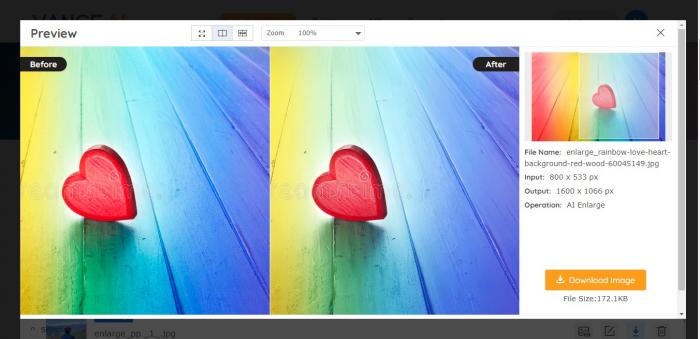 The enlarged image can now be downloaded once the enlargement process has been completed.
VanceAI Image Enhancer helps you simplify post-editing.
Step 1: Enter the official homepage.
You can just go to the homepage of photo enhancer where you can enhance image and improve image quality online. And this tool will not change the original size of your picture while enhancing image quality to a higher level within several seconds. After clicking on that link, you will easily see the picture below.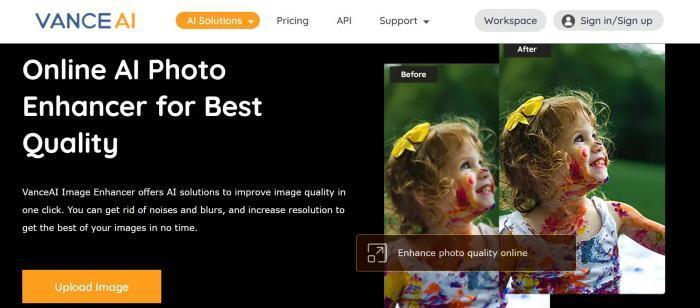 Step 2: Upload a photo to VanceAI Workspace.
Having seen the picture, you need to press the button Upload Image to upload the target you want to enhance. Then you will naturally see VanceAI Enhancer Workspace below. After that, you should hit Start to Process and wait for several seconds.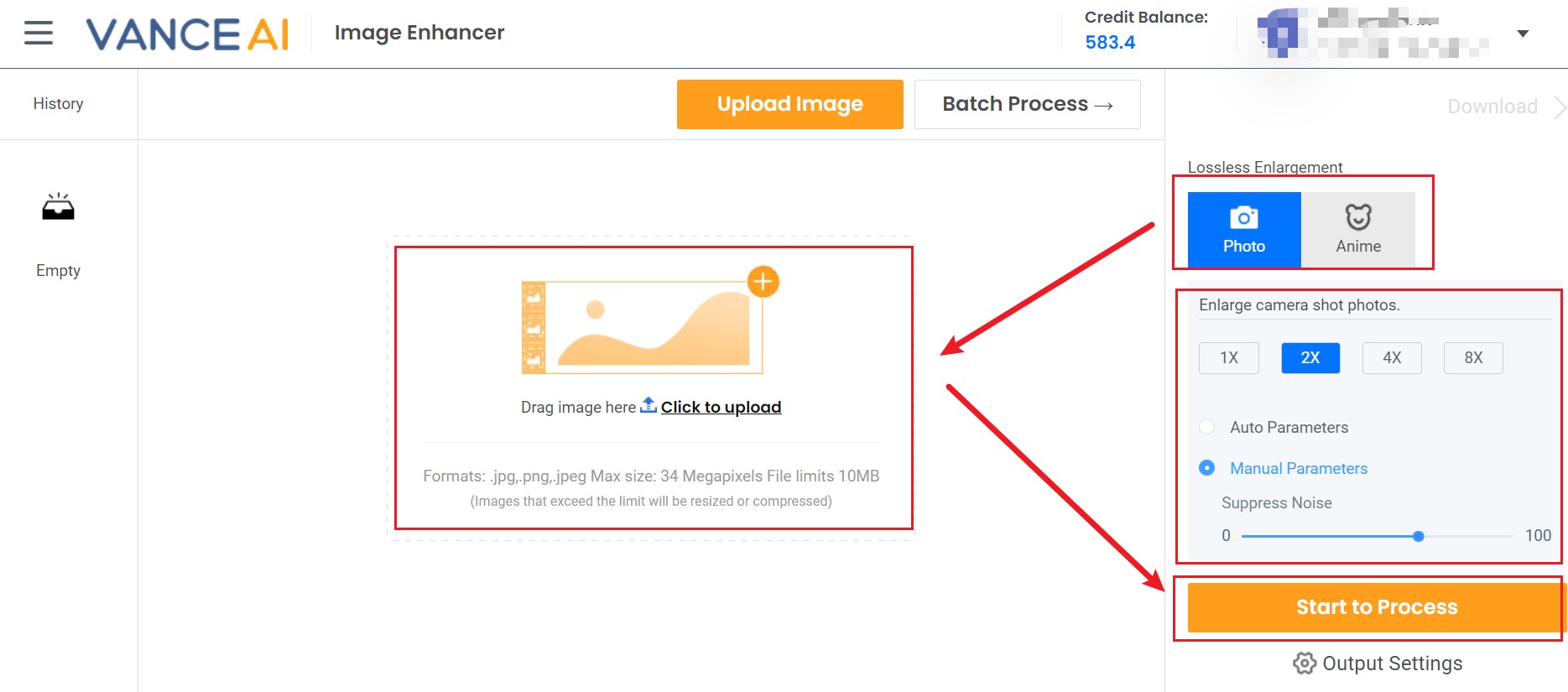 Step 3: Preview and download the enhanced photo.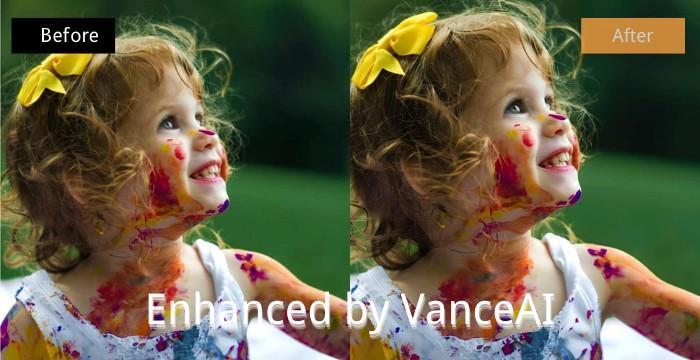 FAQs 
How to start a pet photography business?
A pet photography business can be a lucrative enterprise, but it takes more than just a good camera to start earning money from your images. 
Determine your niche when developing a pet photography business, you must determine what niche your pictures will fall into. Try out different types of photos until you find one that resonates with your audience.
Conclusion
It can be really difficult to take great photos of your pet without a lot of practice and a few helpful tips. Luckily, by following the best 10 tips outlined in this blog as well as editing your pet images with VanceAI, you'll be on your way to capturing fantastic images that will show your pet in the best light possible. Do you have any photography tips of your own that you would like to share with us? Let us know in the comments section below! Read more: Best 5 Portrait Photography Tips
Do you find this post helpful?