AI Photo Repair VS General Photo Repair Service 
While both ways can repair a corrupted image, they have different ways of going about it. An AI photo repair tool will detect damages and repair damaged photos on their own, based on the algorithm. A picture repair service, usually found online, puts a human expert in charge of the same task but costs more as it can also yield cleaner results. That's not to say that AI based apps lack good performance.
Users can perhaps use both ways according to the situation. If there is just one image that needs to be repaired with the best possible results, picture repair is probably the better choice whereas an AI photo repair tool can be preferable for regular and standard use.
What Damages on Photos Can AI Repair? 
In most cases, photo repair is capable of dealing with most types of damage to an image, such as spots, tears, and more. The more experienced and researched an algorithm is, the better it gets with detecting damage types and fixing them. There are many applications for picture repair that make use of their own version of digital photo repair algorithm. Thus, it is better to experiment with multiple applications.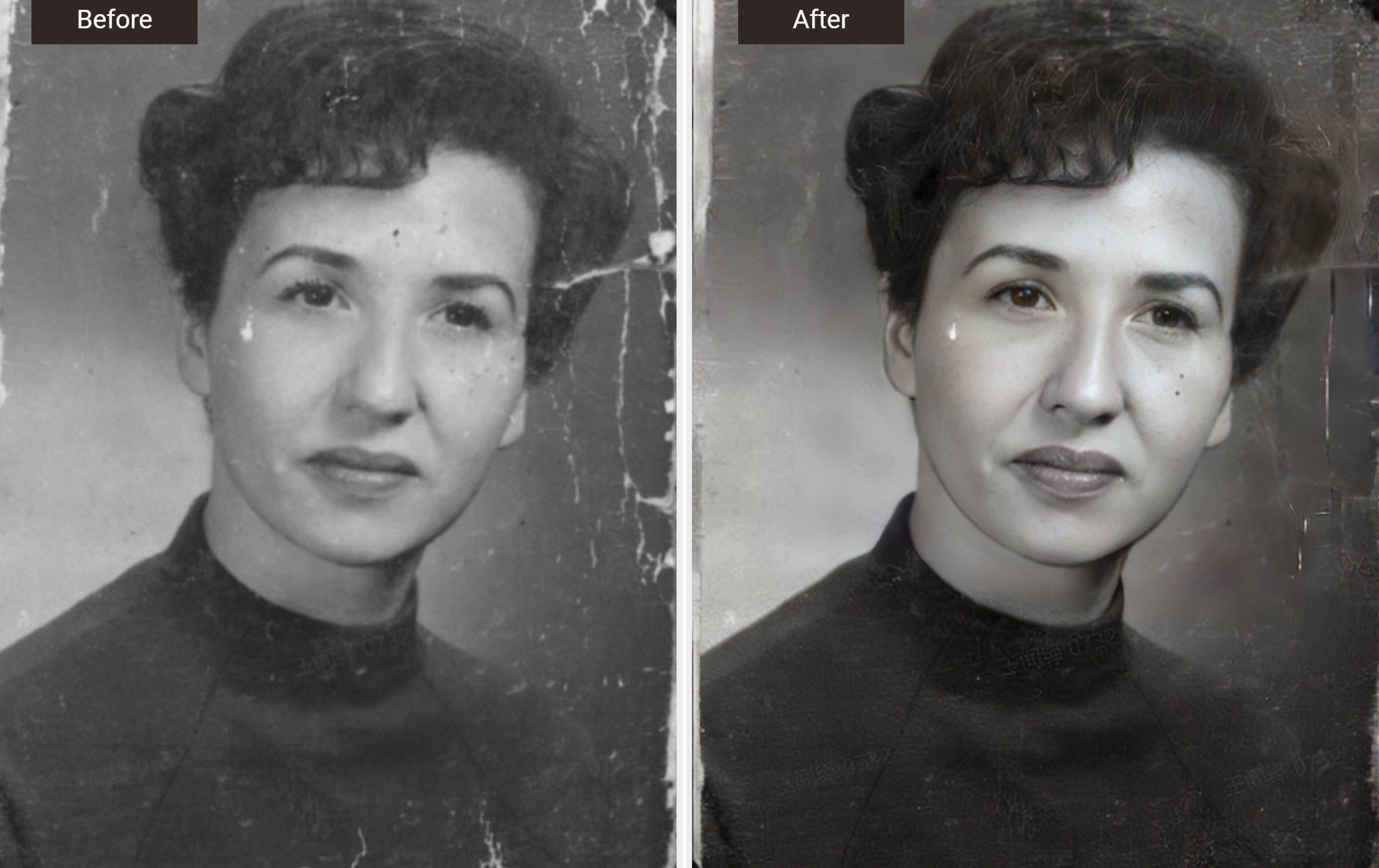 How to finish photo repair powered by AI? 
We will now go through the steps of using an AI based application for photo repair. Most online AI photo editing applications work in a similar way and so, we will be using VanceAI Photo Restorer as an example.
Step 1: You can take your digitally scanned images or scan them through Google Photos or similar. From there, you can upload them on VanceAI Photo Restorer by using the link given and click on Upload Image to repair images.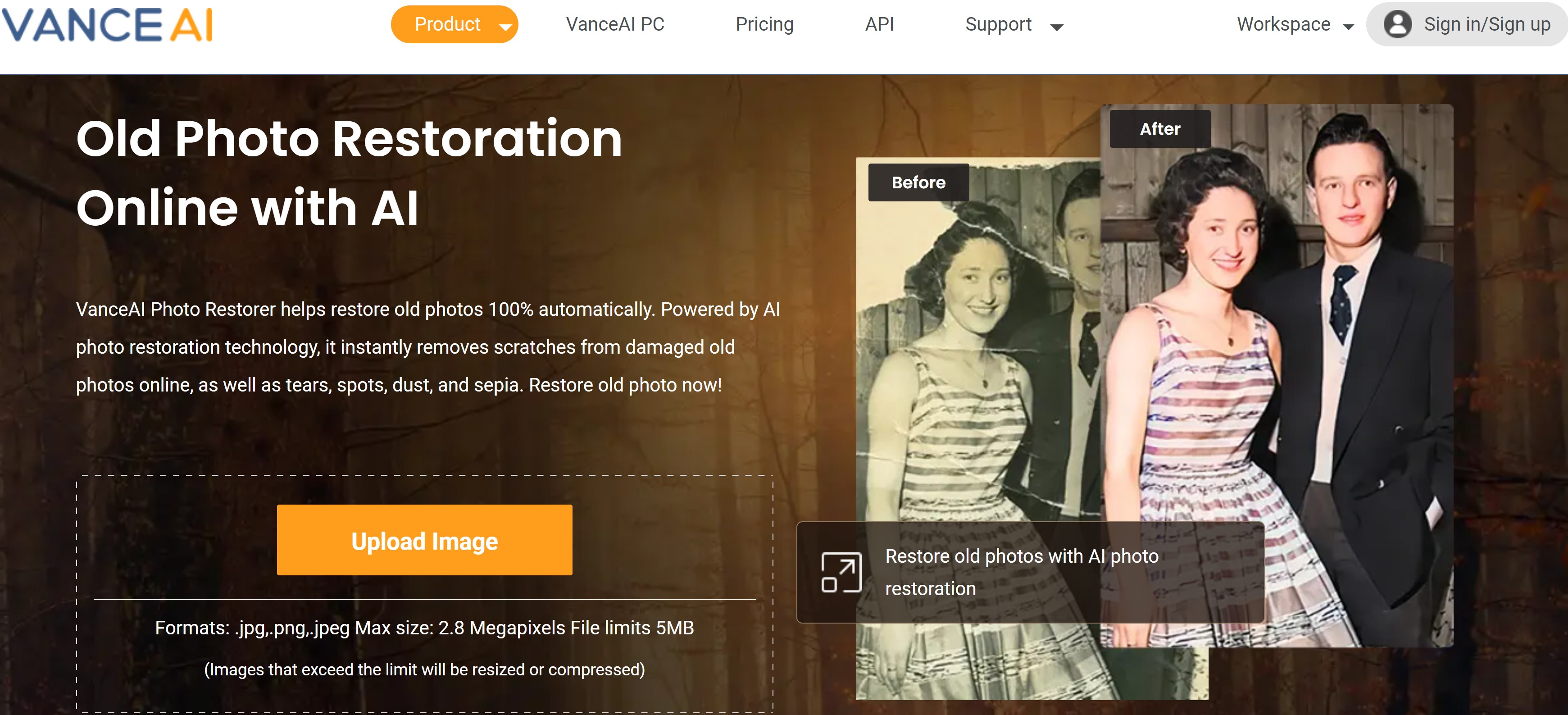 Step 2: From VanceAI Restorer Workspace, you can upload images and do more. It is a single window which enables users to manage everything and you can also turn on the colorization option for your image. Click on Start to Process once you're ready.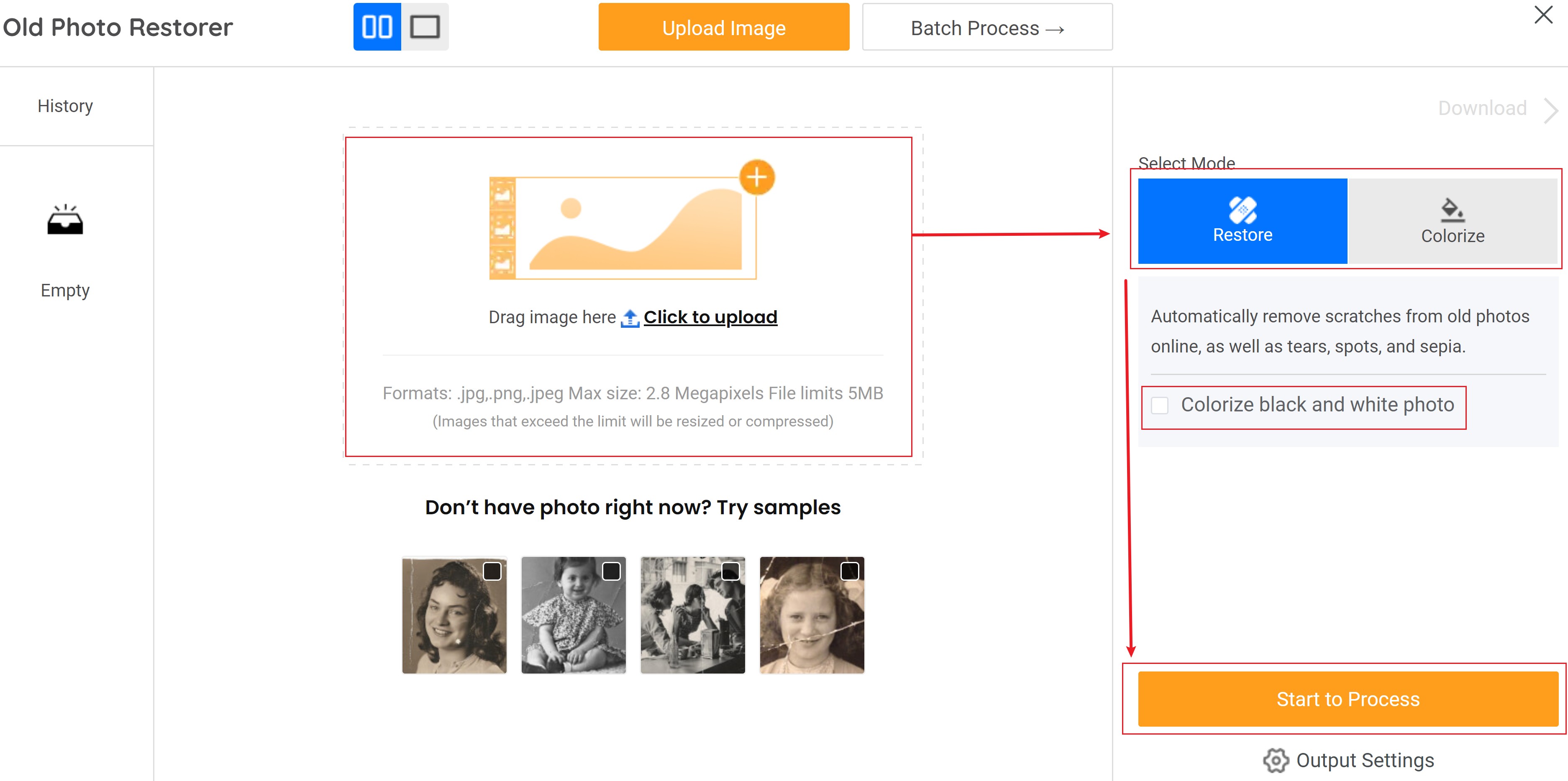 Step 3: The photo repair app will then process the image and display the output on the right side of the screen within a few seconds only. You can use the Download Image button to save the image.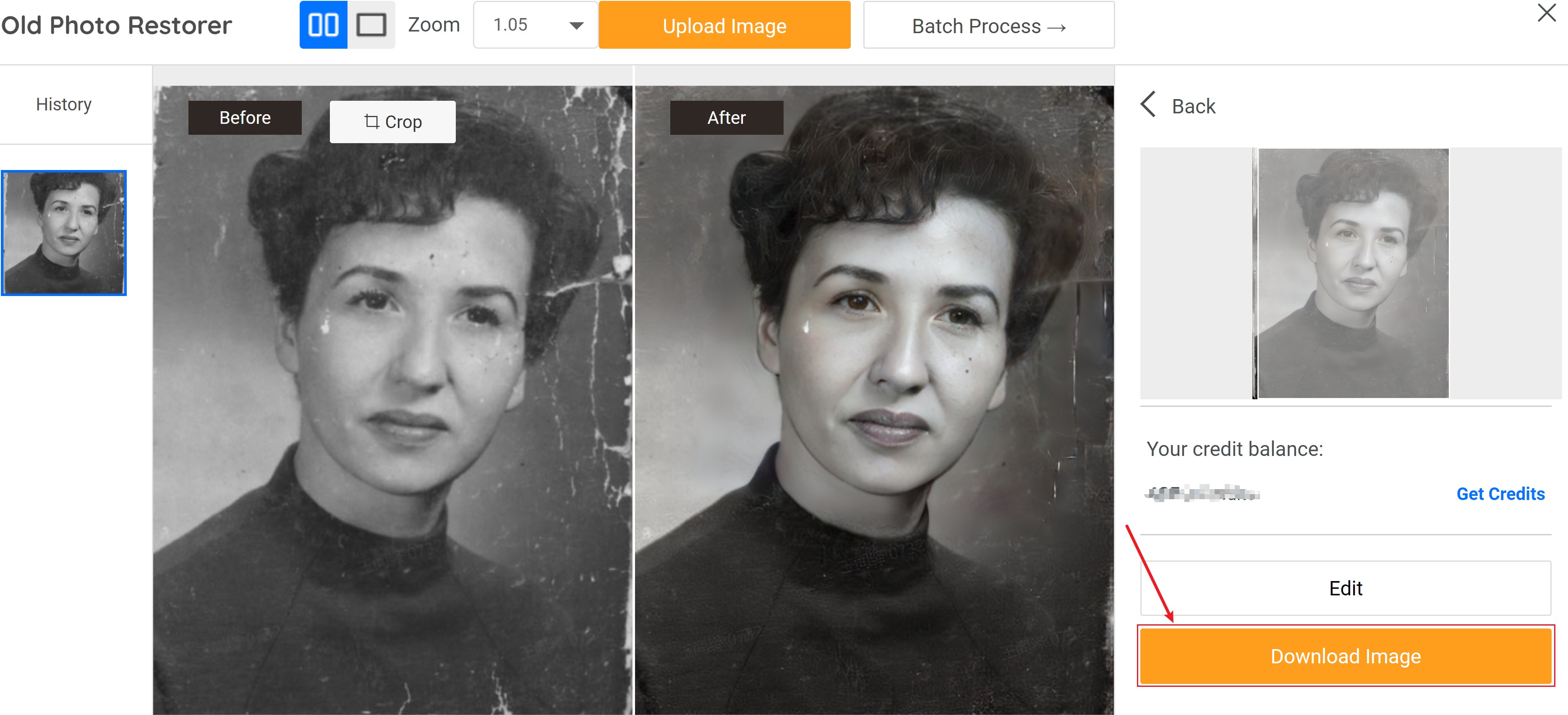 VanceAI Photo Restorer VS Other Alternatives 
VanceAI Photo Restorer
Pros:

Colorize images along with repairing them 
Support to repair damaged photos both online and offline (VanceAI PC)

Cons:

"Edit" is too slow sometimes.
VanceAI Photo Restorer is one of the many photo editing and enhancement tools offered by VanceAI. The Photo Restorer tool runs with AI and Machine Learning based algorithms that allow it to process and repair damaged photos automatically without needing any inputs from users. When using picture repair, users can also colorize the image along with repairing it. Compared to other alternatives, the Photo Restorer seems to do better with torn images and face enhancement. You can also use other tools from VanceAI along with the photo restoration tool to repair picture.
Hotpot.AI
Pros:

Multiple photo repair tools
Simple to use

Cons: 

Cannot customize Restore workflow
Hotpot AI is similar to the VanceAI platform because it offers multiple photo editing and enhancement tools as well, though with no way to use them in a queue like in VanceAI. Another advantage of this platform is that it is really simple to use and a bit quicker than other platforms. As far as the image repair goes, it manages to fix scratches and spots found in old images pretty well. It is certainly worth suggesting for old photo restoration and more.
Image Colorizer
Pros:

More Edit functions before restoration

Cons:

Ads on the page
No live preview
No Colorize function
Image Colorizer is a platform that focuses on a few photo editing tools but makes sure that they provide decent results across the board. The same is true for its image repair as well, as it can deal with any type of damage with good enough results to follow. You can go to the home page and upload an image easily. The tool will use AI based algorithms to repair the image automatically. The only drawback here is that it doesn't offer any extra features.
Photoshop
Pros:

Create visuals in multiple ways
Strong application for old photo restoration

Cons:

Expensive
Not friendly for beginners
Photoshop is a powerful photo editing application excellent in image repair that probably offers the most amount of features and ways of editing or repairing an image. The powerful technology behind it can create visuals in multiple ways and is often used by professionals. However, while it is one of the strongest applications for old photo repair, it is also one of the most complicated to use compared to other photo editing applications.