VanceAI has launched its AI Product Image Generator that offers AI solutions for the e-commerce industry, like generating professional backgrounds for product images.
HD anime and AI anime generator applications have always had a consistently high number of users simply because of how popular anime is. One of the biggest reasons why so many people love anime is the characters. There are plenty of fans who use an AI anime art generator in order to create an anime-styled image of their portrait.
These special portraits, usually made by AI, not only serve as a fun hobby for the fans but also has other benefits. One, they can make your profile look interesting and different. Two, AI generated anime art can help you flex your creativity a bit.
There are a wide variety of apps that can help you create anime images or modify your current photos to anime.
What is AI Anime Generator?
An anime AI generator could be an application that uses advanced AI techniques to generate attractive anime-style portraits or images. From anime fans to social media marketers, anyone could use such apps. Anime is a global trend, hence it can be used pretty much anywhere. Usually, anime fans really like certain characters or the artistic style of anime in general. They can use apps to create portraits based on themselves to post online.
Generate Anime from Text
There are multiple ways in which you can use an anime AI generator. One of the most common ways is text-to-speech anime image creation. Here, you can use apps such as Dall-E or StarryAI to pass a text description of the image you want and the app will create visuals according to that.
The above images are from Dall-E 2. As you can see from the image, the prompt describes an anime-style image of a man in a trench coat. Needless to say, the application follows the prompt with good accuracy.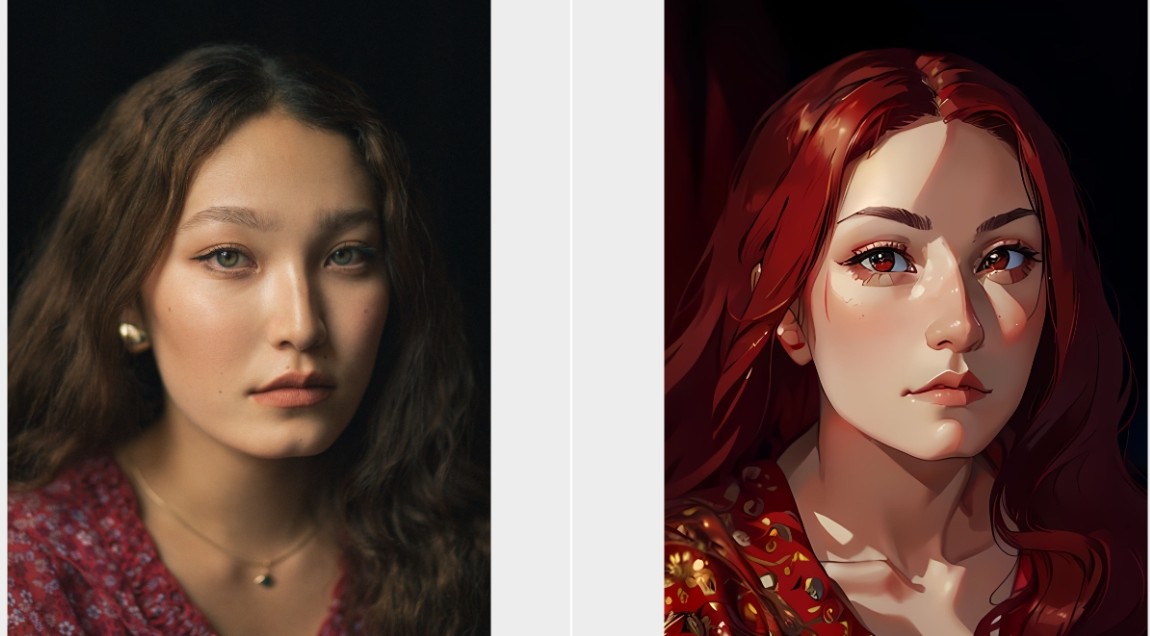 Generate Anime from Photo
It is also possible to transform an image that you already have into an anime style. This can be highly useful for those who do not want a fresh image but rather want to modify a current image. Creative users, photographers, individuals, and more can transform their portraits and make them look imaginative.
The above image is generated by Toongineer Cartoonizer from VanceAI. You can upload a photo and choose a style. The app will generate results automatically.
Anime Filter VS Anime AI Generator
The distinction between an app or feature that applies an anime filter to existing images and an anime image generator lies in their core functionality and creative process. An app with an anime filter merely overlays pre-designed artistic filters onto user-uploaded images, offering a quick transformation but limited customization. In contrast, an anime image generator employs AI algorithms to create entirely new anime-style images from scratch. Users can specify unique character traits, outfits, and backgrounds, resulting in highly customizable and original artworks.
Both options are excellent and are better suited for different situations. To modify your photos to anime, use the filter. To create something new entirely, use an anime AI generator.
Why HD Animes?
AI-generated anime images hold great significance for users, fans, and creatives alike. They offer a quick and accessible way to create personalized characters, avatars, and artworks, saving time and enhancing creativity. For fans, it's a chance to explore diverse art styles, while creatives can utilize these tools to kickstart their projects. AI-generated anime images bring new perspectives to art and offer a bridge between imagination and reality, fostering a vibrant digital art community.
Make HD Anime Wallpapers
In order to use the AI anime generator and create fresh anime style images, you can follow the steps given below. For this example, we will use Dall-E 2.
Step 1: Click on the link given to Dall-E 2 and get to the homepage of the AI anime generator app.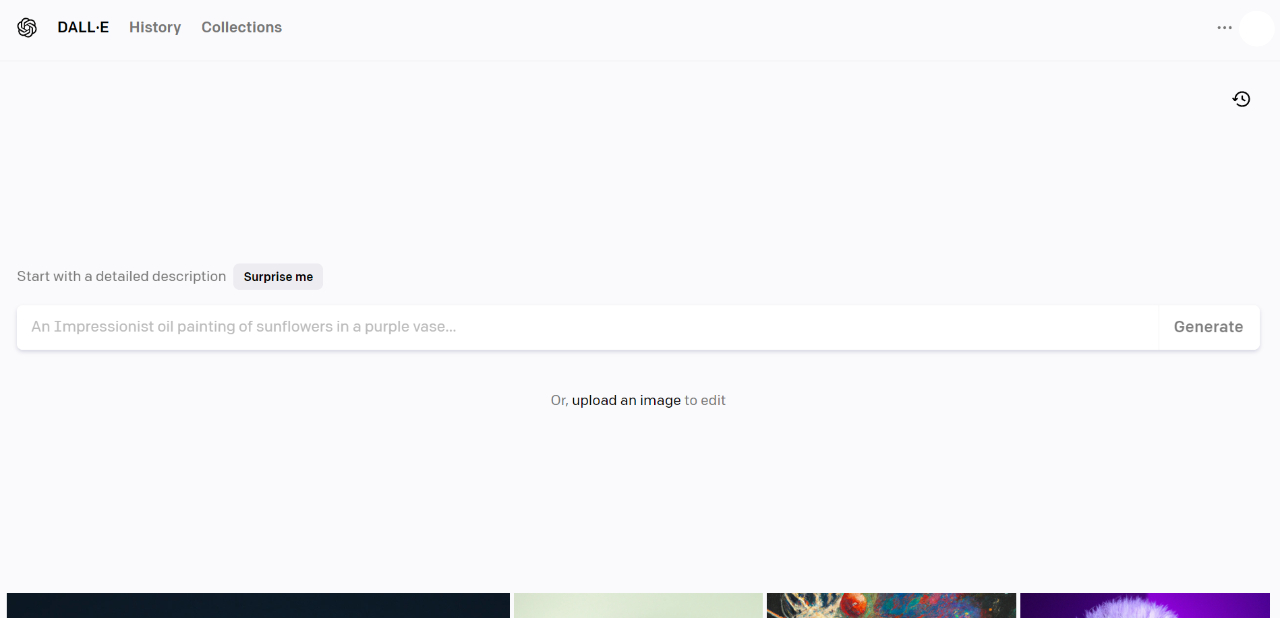 Step 2: There, you will see the text bar wherein you can type your input. Try to make it detailed but not too lengthy. Click on "Generate" once you're ready.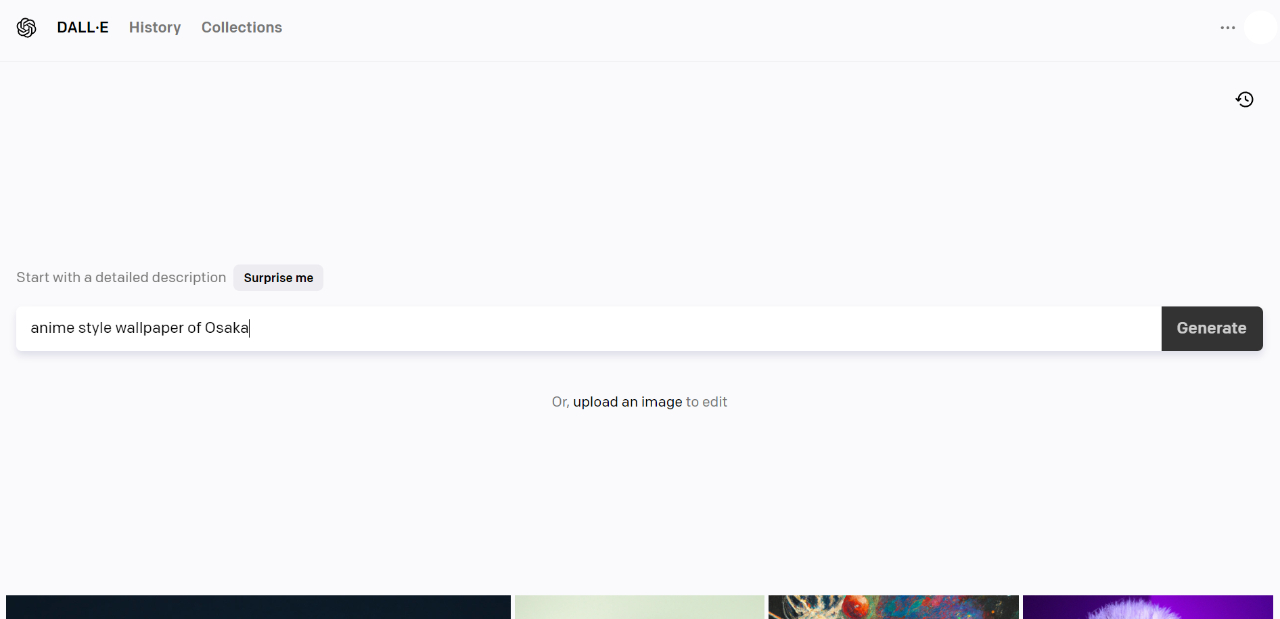 Step 3: Dall-E 2 will start working on the image and you will see the progress on the bar. You will be presented with multiple result images. You can view and download any of the images shown.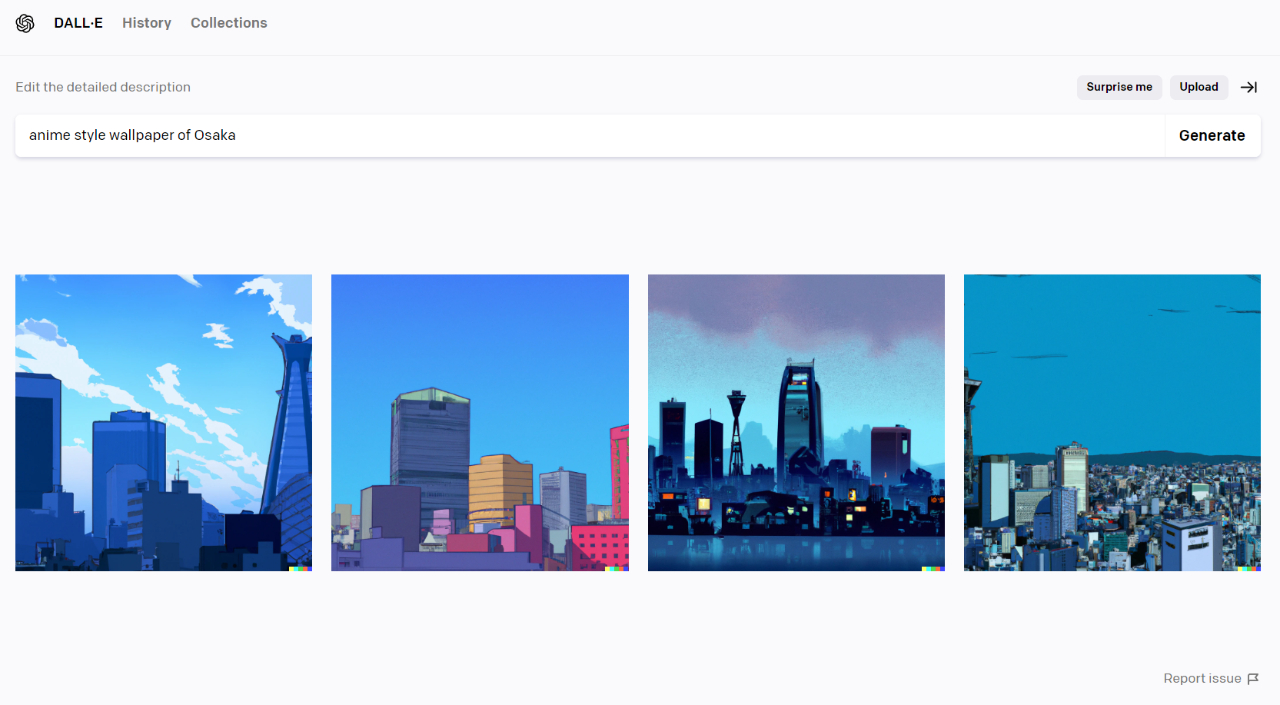 How to Generate Anime with AI Online?
Generate Anime from Photo with Toongineer Cartoonizer
You can AI generate Anime style portraits and other types of images with Toongineer Cartoonizer simply by uploading the photo that you want to transform.
Step 1: Use the link attached to Toongineer Cartoonizer to get to its webpage online. There, you will need to click on the "Upload Image" button in order to get to the Workspace.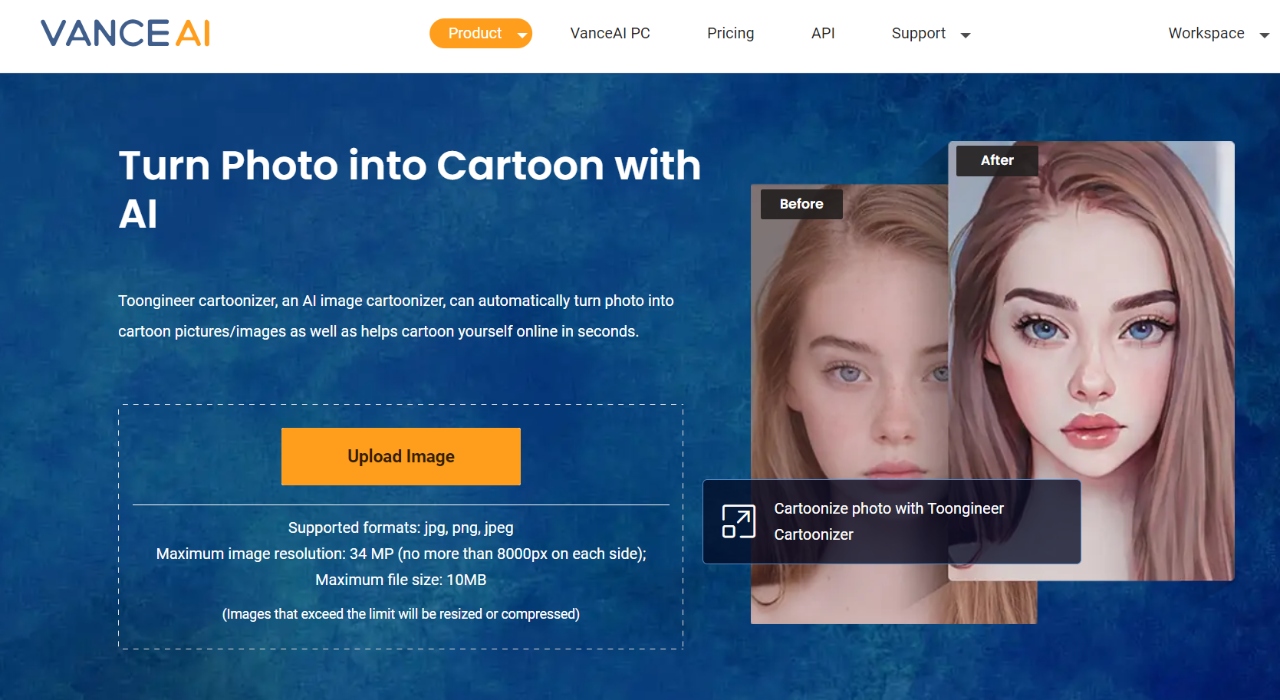 Step 2: The Workspace is where you will upload your image first. After that, you can choose from the various styles given on the right hand side. The styles are divided between female and male, but for objects, you can choose any. Click on "Start to Process" to begin.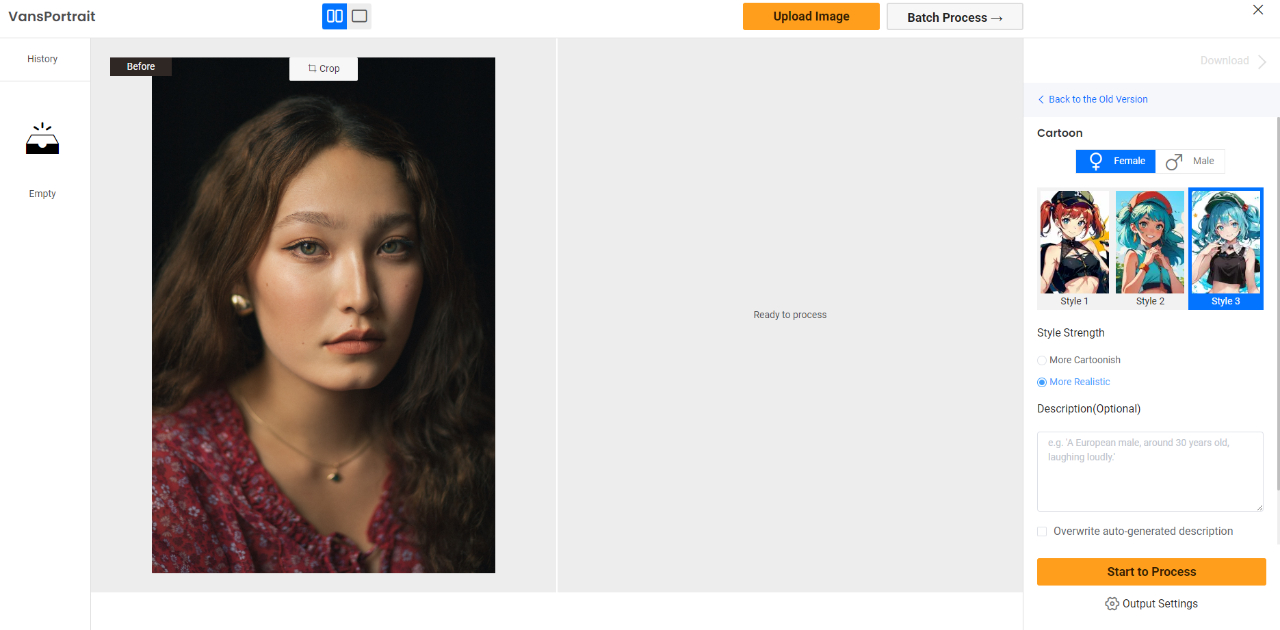 Step 3: After a few seconds of processing, the final image will be shown in the Workspace. You can then use the download options given to save the photo or run the program again to get another result.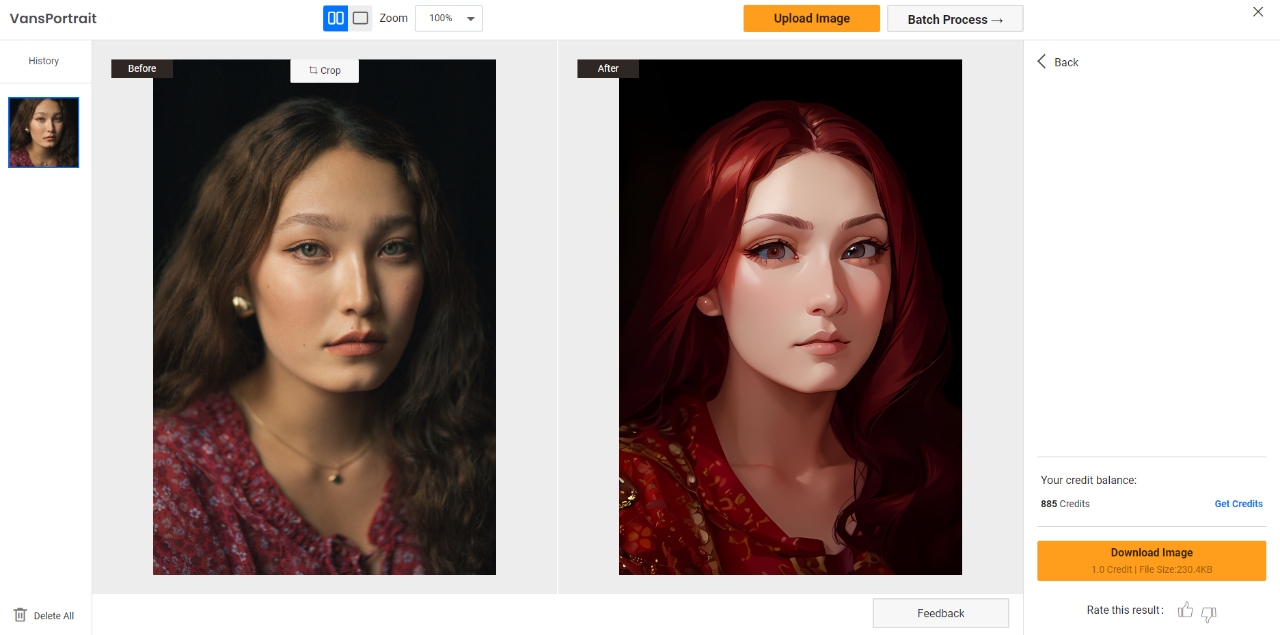 Generate Anime from Photo with VanceAI Art Generator
VanceAI Art Generator is a great tool to use for generating brand new visuals from scratch with prompts and other settings. It works differently than Toongineer but offers creative options regardless.
Step 1: Click on the link to get to the homepage of the AI anime generator tool. Spot the Upload Image button and click on it to proceed ahead.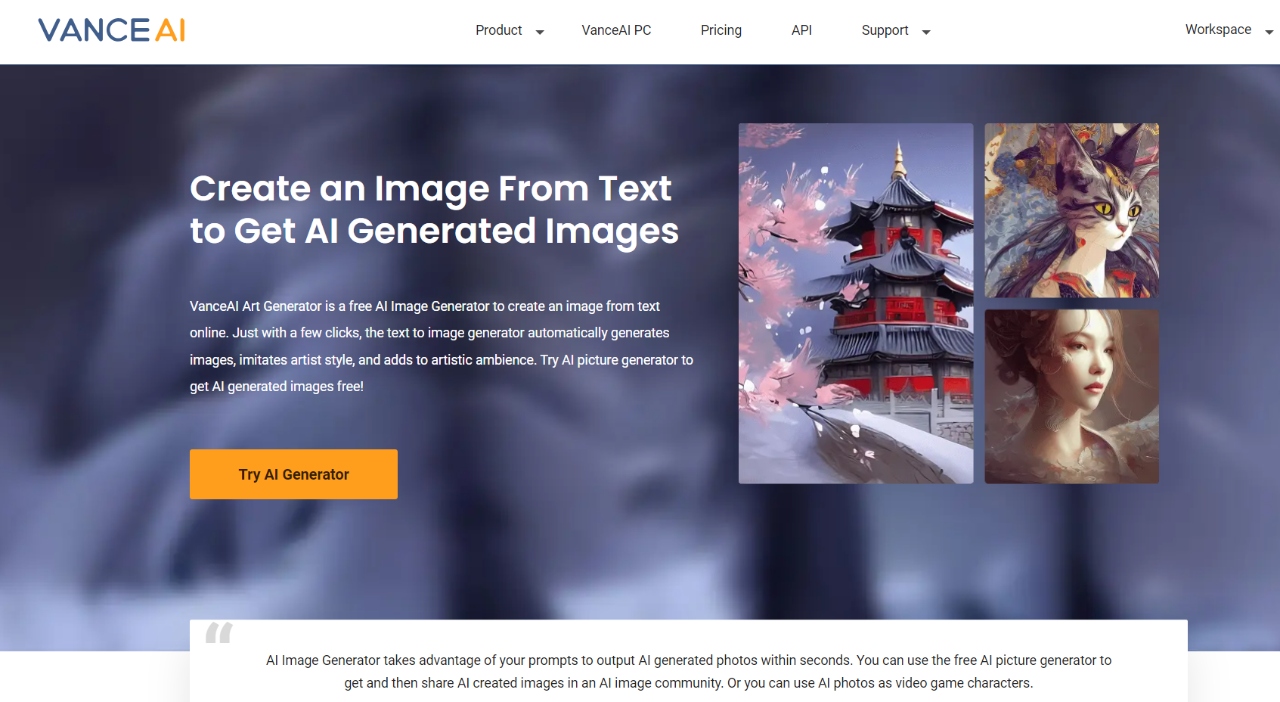 Step 2: In this Workspace, you can type a text prompt to describe the kind of image that you want. Furthermore, you can use the settings below to customize the output even more specifically. For instance, you can upload a reference image. Click on the "Generate Now" button when ready.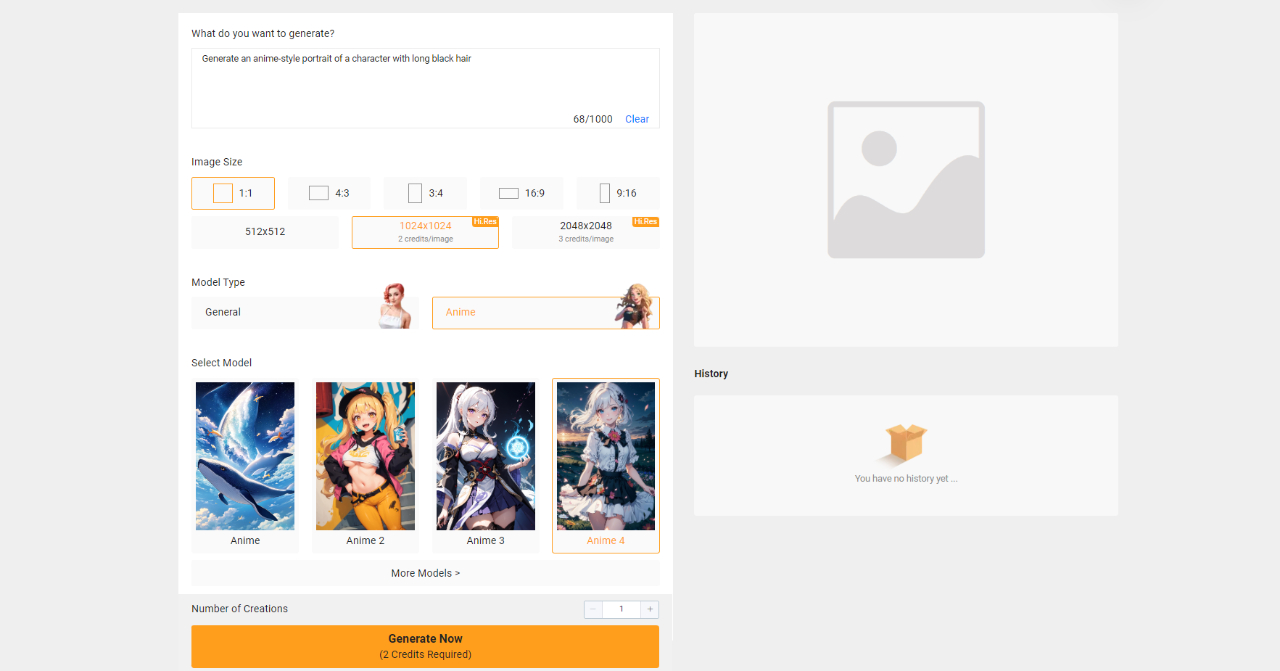 Step 3: The image will be processed and displayed on the screen. Use the download option to get the image. More than that, this is also a great AI Anime character creator, you can easily generate some anime figures through text descriptions.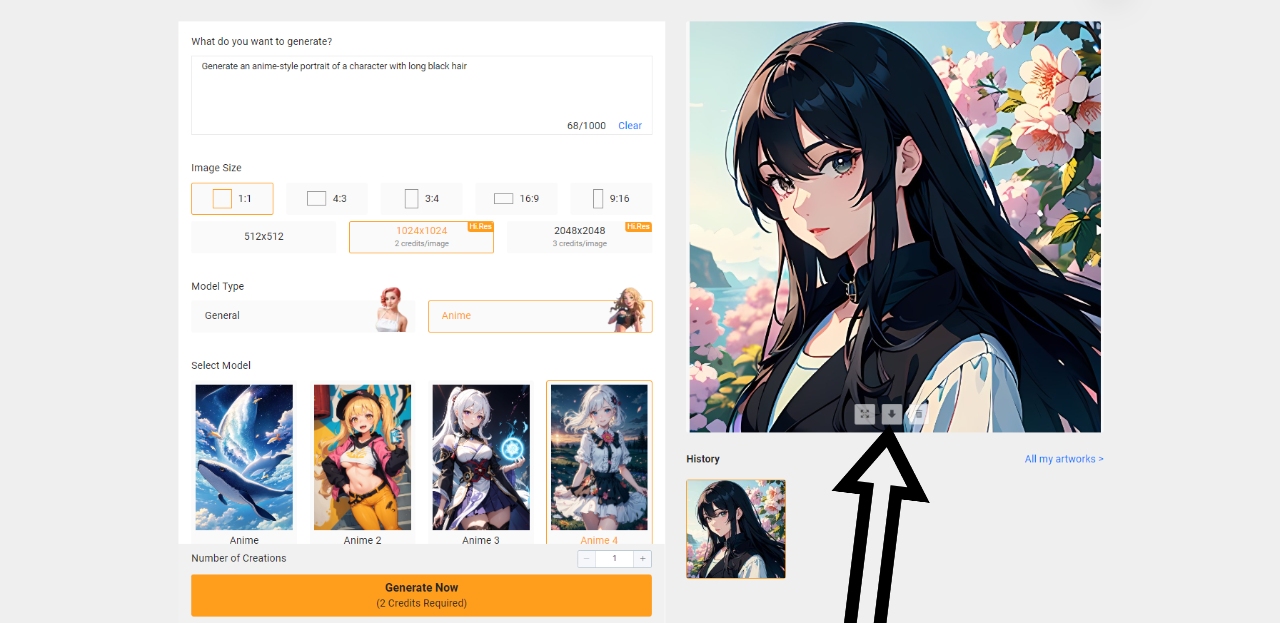 You Can Go Beyond Anime Portraits with VanceAI
With Toongineer Cartoonizer or VanceAI Art Generator, you can transform object photos and make them look anime or cartoon style as well. It can help with a lot of creative projects for casual users, designers, and more.
The process will be the same as uploading a portrait on Toongineer's Workspace, except the image now will be an object image.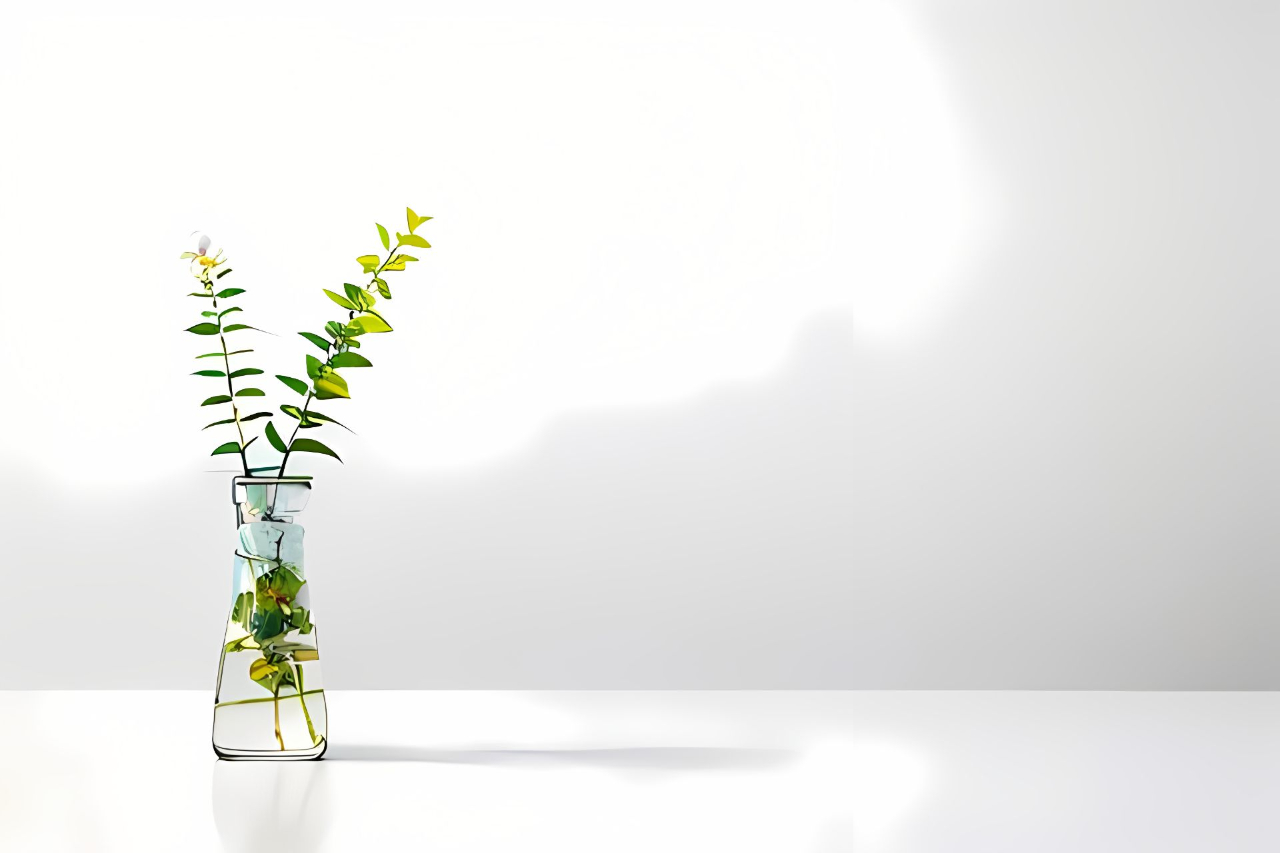 You can transform basically any kind of object image. Therefore, if you wanted to add objects to your anime portrait, you could transform it first so that it fits the style better.