What are Auto Parameters?
You can select Auto Parameters when using such cloud services as AI Image Enlarger, AI Image Denoiser and AI Image Sharpener. When Auto Parameters are applied, AI model will analyze the uploaded image first to determine an appropriate parameter value for the given image, then go ahead with the processing upon the parameter value is settled.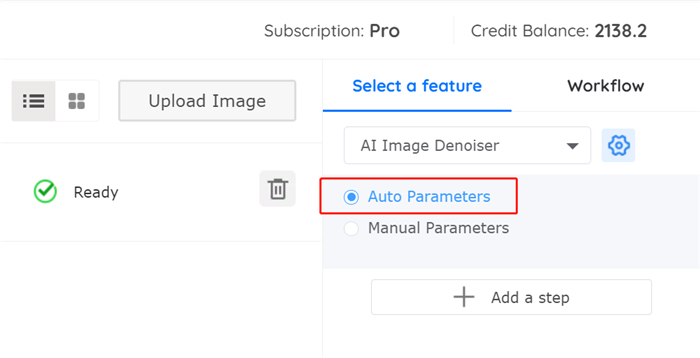 Note: AI determines Auto Parameters based solely on the results of model training, which can not 100% guarantee the best output image quality.