How to create and activate my account?
Click the Sign in / Sign up button on the navigation bar to create your account or log in. We provide 2 ways for you to create an account: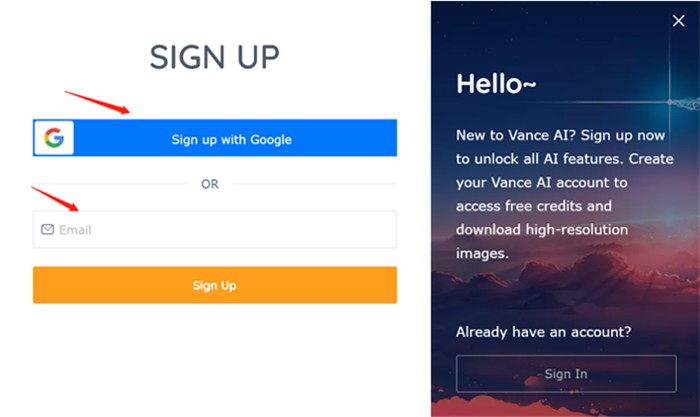 1. Sign up with Google 
This method obtains Google authorization with one click and creates an account automatically, which is convenient and quick.
2. Sign up with your email
If you choose to sign up with email, we will send you an activation email containing an activation button. You need to click the activation button, enter complete information on the opened page, such as full name, occupation, password, and finally submit the info to complete the activation.