What if I forgot my password?
If you forget your password, you can reset it here. Sometimes the password reset email will be mistaken for spam by some email service provider, so if you did not see the email in the inbox, please make sure to also look it up in the Spam.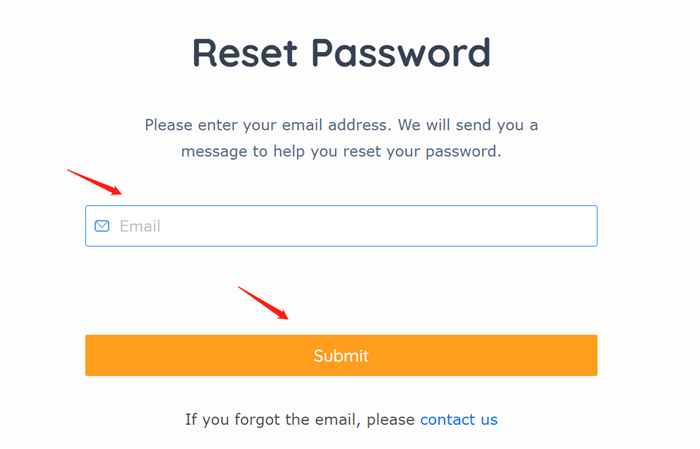 Click "Change your password" button in the email to go to the password reset page. Enter a legal password twice on the page then click "Submit" to reset your password successfully.