How to revoke my Gmail account?
To revoke your connected Gmail account, please go to the Profile page in the User Center. Then click on the Revoke button at the bottom of the page. 

And finally hit the Yes button on the popped-up window to complete the procedure.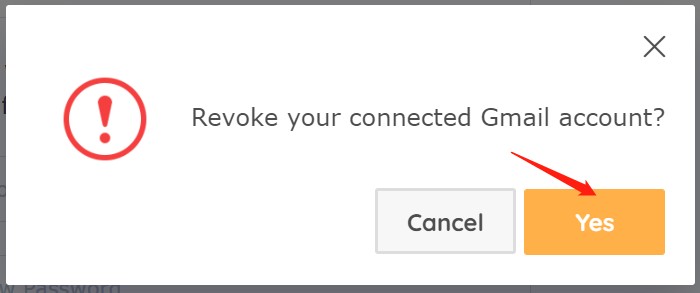 After your Gmail account is revoked successfully, you will log out automatically.