Art generators are computer programs that use Artificial Intelligence (AI) algorithms, such as machine learning and neural networks, to create art. These are useful for artists, designers, and other creatives who are looking for new sources of inspiration or want to experiment with different artistic styles. They can also be useful for businesses and organizations that need visual content for their marketing and advertising campaigns.
VanceAI is one of the few online platforms that offer a high-quality AI-based art generator tool, which we will discuss about along with Midjourney AI and Midjourney AI alternative apps.
What is Midjourney AI?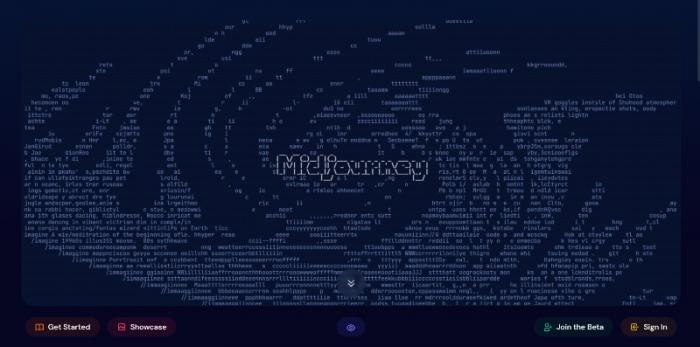 Midjourney AI is an art generator app created by a San Francisco-based independent research lab. The app uses machine learning and neural network algorithms to generate unique artwork based on user inputs, such as color palettes, styles, and themes.
The Midjourney AI app uses a type of generative AI algorithm that is similar to OpenAI's DALL-E and Stable Diffusion. These algorithms use natural language descriptions as input prompts to generate new images, and are trained on large datasets of existing artworks to learn patterns and styles. By analyzing the input prompts and the learned styles, the algorithm can generate unique and original images that reflect the user's preferences and interests. Therefore, you can consider Midjourney AI to be a type of GenAI application.
How to use Midjourney
The way Midjourney AI works or operates is different from other AI-based art generation applications. You can follow the steps given below to know how to use Midjourney AI.
The Midjourney app actually creates and displays images on Discord. So, first, install Discord if you don't have the application already. If you never mind Midjourney AI cost, then don't hesitate to use it.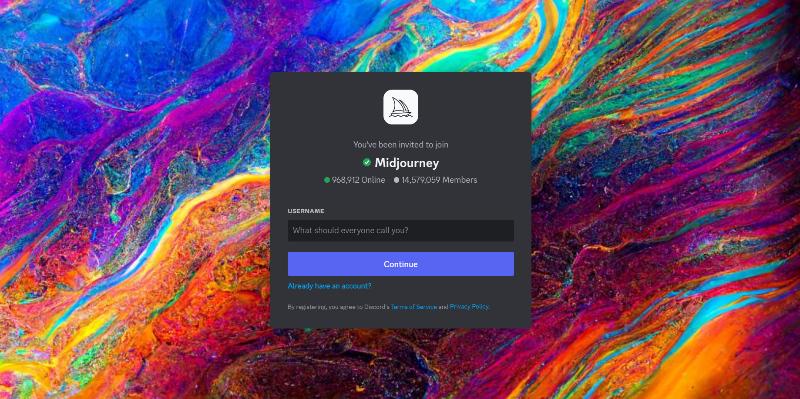 Once you get that, go back to the Midjourney AI user guide and use the first link given there, as it will send you an invite to join the Midjourney AI Discord channel.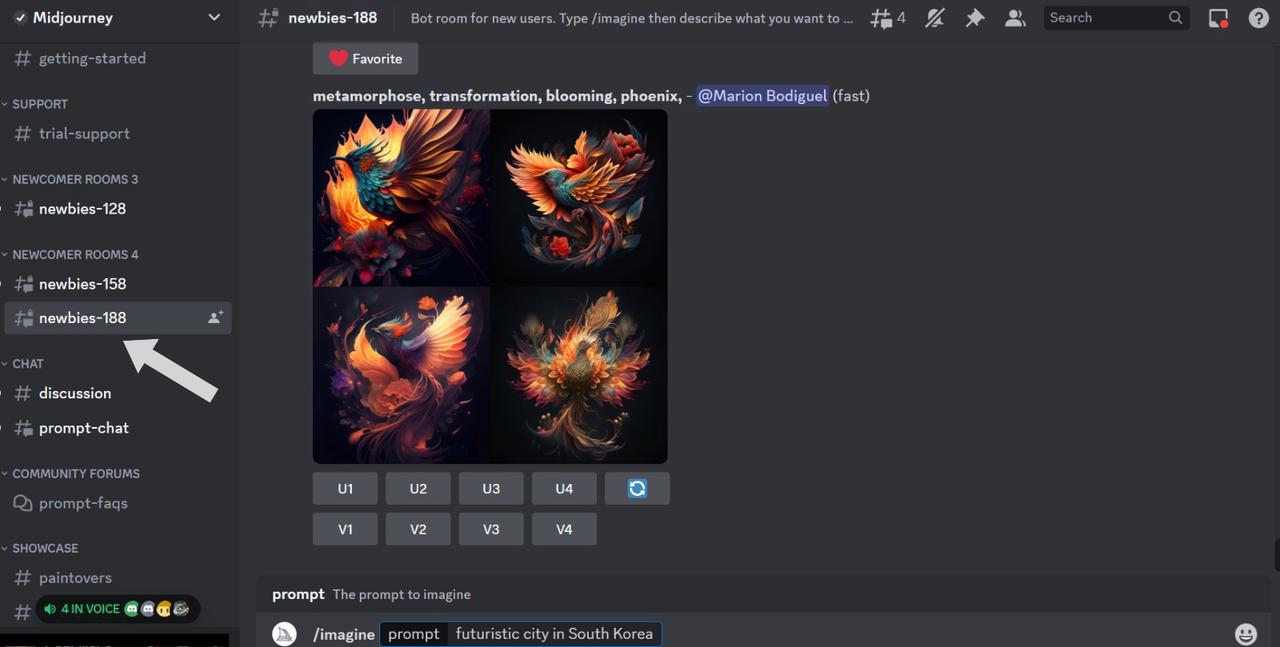 After entering the channel, you will see a list of text channels with various names. You would want to go into any of the "newbies" channels. There, type "/imagine" and inside the prompt, the kind of art that you want to generate.
Do note that due to high traffic on the server, the prompts may not work or the Midjourney app might first ask you to subscribe. The subscriptions start from $8 per month. Apart from that, there comes some fancy AI Portrait Generator, making fancy selfies at a fast speed. Get to know more about it.
Best 10 Midjourney AI Alternatives Recommendations
1. DALL-E 2 by OpenAI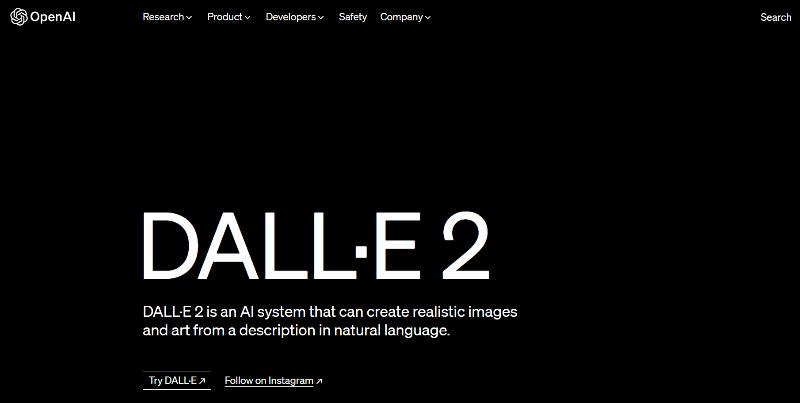 Key features:
DALL-E 2 by OpenAI can generate images based on textual descriptions. Users can input a description of an object or scene, and DALL-E will produce a corresponding image. The algorithms working in DALL-E can generate images that are not necessarily literal representations of the input text. Instead, it can generate creative interpretations of the text, often with surprising and imaginative results. Even then, it generates high-quality, photorealistic images with fine details and textures.
The images produced by DALL-E are often difficult to distinguish from real photographs. This is because DALL-E was trained on a large dataset of diverse images and textual descriptions, which allowed it to generate a wide variety of images. More interestingly, there are also some popular Vtuber Maker which use similar technology. Try it if you like.
Pros:
DALL-E has the potential to generate unique and creative images that would be difficult for humans to create.
It can generate images quickly and efficiently, which could save artists and designers significant amounts of time.
Cons:
Dall-E doesn't really offer any customization options, which means that users can't incorporate minor changes to the results.
2. Shutterstock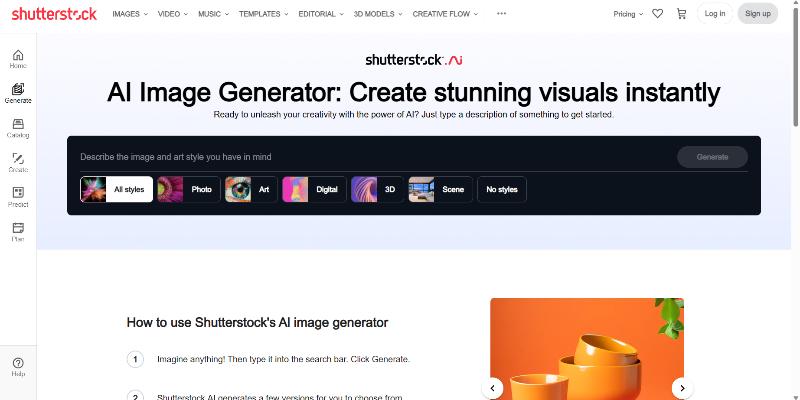 Key features:
Users can input their preferred style, color palette, and other preferences to guide the art generation process. Shutterstock can create an almost unlimited number of unique art pieces, allowing users to find the perfect image for their needs. The generated art is high-resolution and can be used for a variety of purposes, such as social media posts, blog articles, or even physical prints. Due to these features, it is a popular platform for art generation.
The AI-based art generator is designed to be easy to use, even for people with no artistic experience. The generated art is available for purchase through Shutterstock at an affordable price, making it a cost-effective solution for businesses and individuals who need high-quality art on a budget. Besides that, more people also seem to be interested in AI Face Generator. You can know more from the link.
Pros:
Users can input their desired preferences and styles, which allows them to generate art that is tailored to their specific needs and preferences.
The cost of the platform is relatively low, making it an affordable solution for businesses and individuals who need high-quality art.
Cons:
It is not as creative as some other AI-based art generation applications.
3. VanceAI Art Generator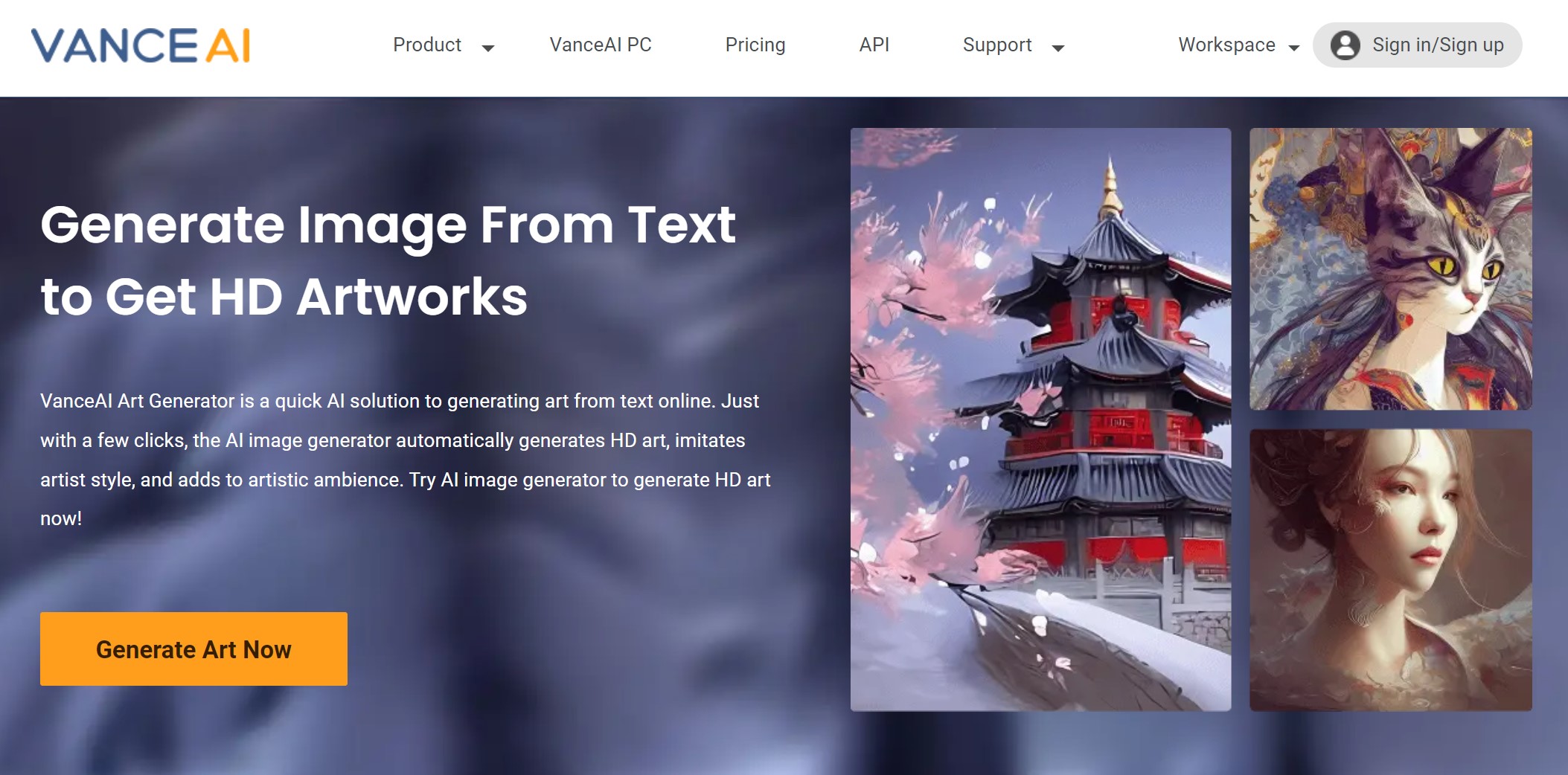 Key features:
If you mind the midjourney ai cost, you can choose this as a great alternative. Accessibility and customization is where VanceAI shines. VanceAI Image Generator uses AI algorithms to transfer the style of famous artwork onto user-uploaded images. Users can choose from a range of artistic styles, including Van Gogh, Picasso, Monet, and many others. The platform allows users to customize their art creations by adjusting the intensity of the style transfer effect, image type, seeds, and much more.
Upon registering on the platform, users receive 3 image credits per month, which they can use on any VanceAI tool, including the art generator tool. Users don't need to pay for subscriptions to create art. VanceAI is also available in Japanese, which you can access through VanceAI JA. Moreover, it also has a software application version that is continuously adding all the VanceAI tools.
Pros:
VanceAI Art Generator is very user-friendly, making it easy even for beginners to create digital art.
The platform offers a wide range of artistic styles to choose from, including famous artworks from various artists.
Cons:
As it is an online tool, it requires a stable internet connection to use, which may be a limitation for users with unstable internet connectivity. It is not available on VanceAI PC just yet.
How to Use VanceAI Image Generator?
Step 1: Click on here  AI art generator to access the tool online. After that, click on the Generate button to proceed ahead.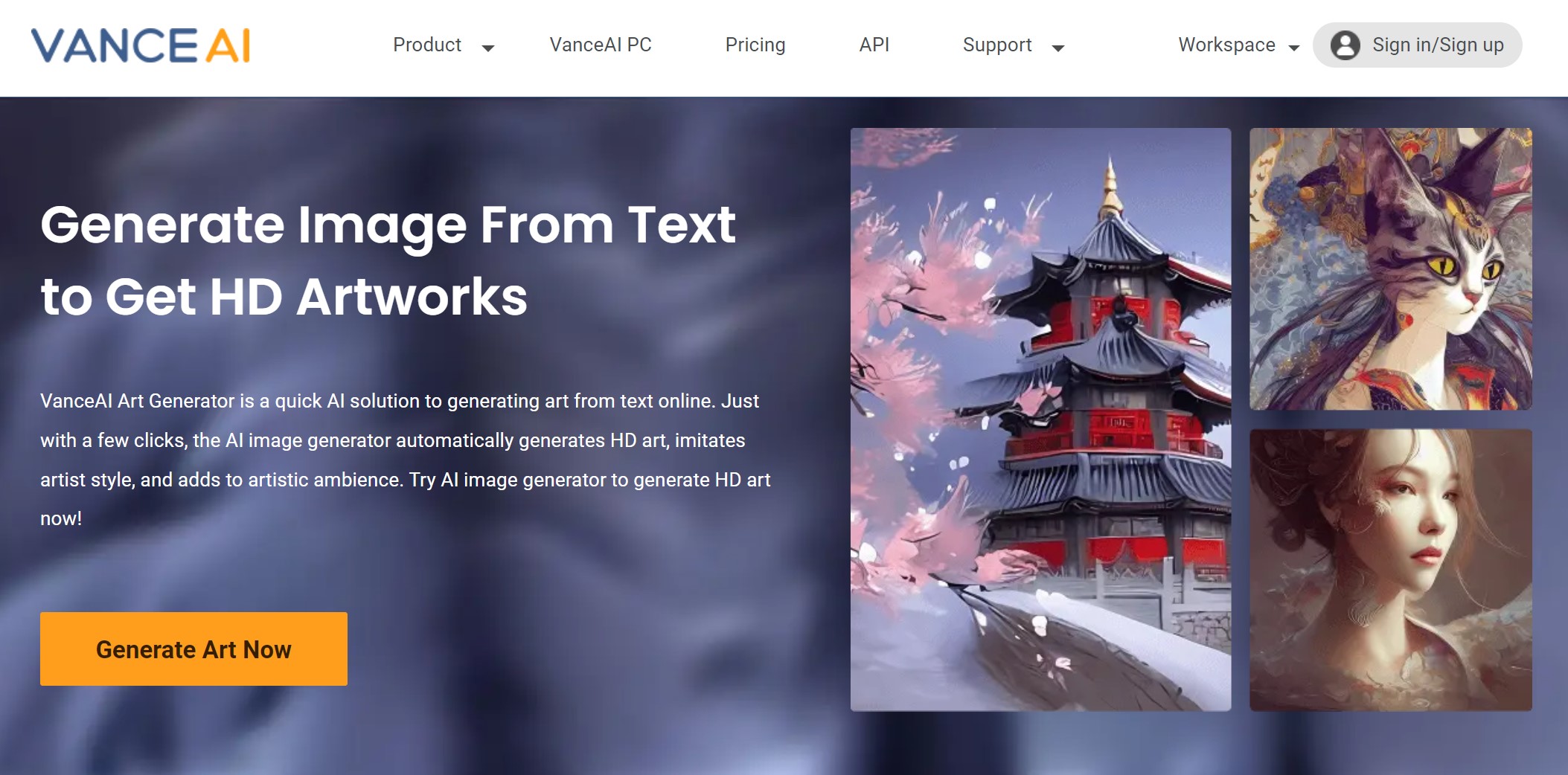 Step 2: Enter a text description and use the features on the right to customize the art that you want. Once ready, click on Create.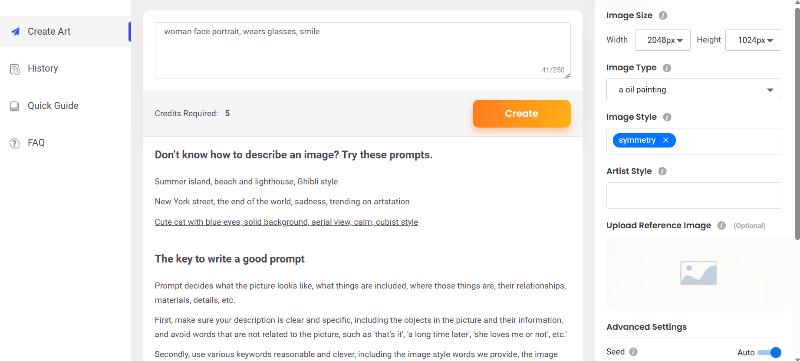 Step 3: After a few seconds, the tool will display the art on the screen. You can then download it using the options given there.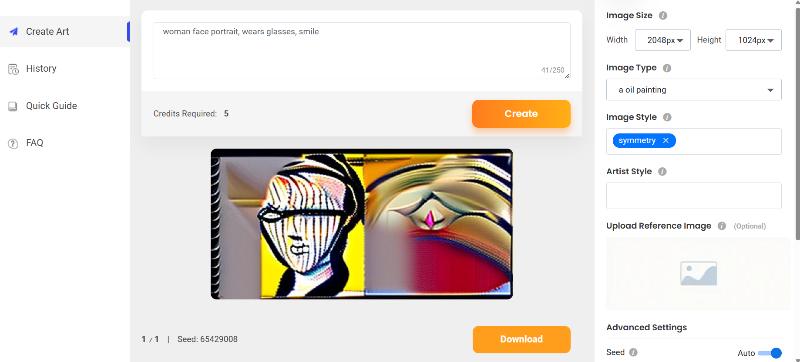 4. Night Cafe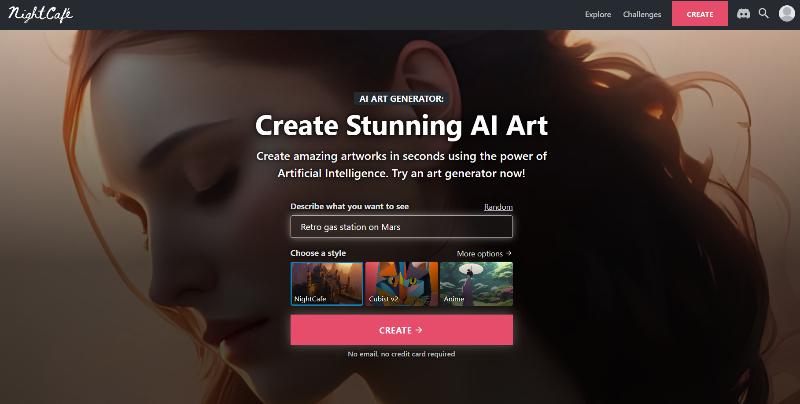 Key features:
Night Cafe may offer pre-set styles or templates that users can select to generate artwork in a particular style, such as impressionism or surrealism. The tool may utilize machine learning algorithms to analyze and mimic the style of a particular artist, such as Vincent van Gogh's iconic Night Cafe painting. The tool should have a user-friendly interface that makes it easy for users to navigate and create their artwork.
Pros:
Provides some really imaginative art consistently.
It is one of the few Midjourney AI alternative tools to have community-based features.
Cons:
Users may have limited control over the output of the tool, which can be frustrating for those seeking complete creative control over their artwork.
5. Hotpot.AI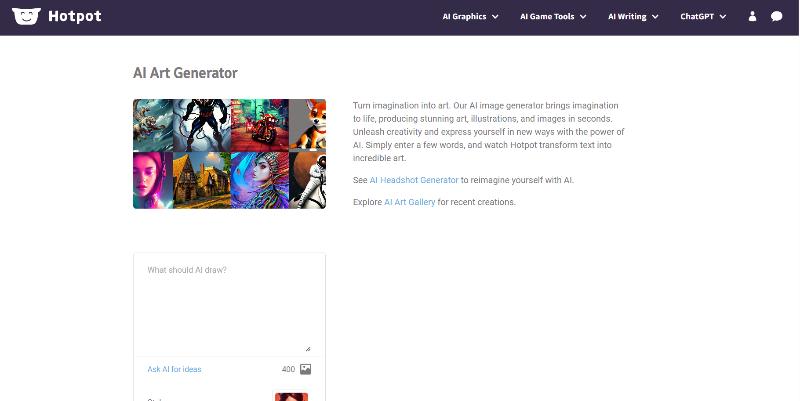 Key features:
Hotpot.AI can create complete artwork in a matter of minutes, saving artists a significant amount of time. Hotpot AI is an affordable option for those who want to create original artwork without the high cost of traditional methods. The tool has a large artwork database, which it uses to learn and improve its algorithms, resulting in better output over time.
Pros:
The artwork generated by Hotpot AI is of high quality and resolution, making it a good alternative tool overall in terms of performance.
The tool is pretty easy to use and offers many image editing tools like VanceAI.
Cons:
There is not much customization offered before and after the image processing.
6. StarryAI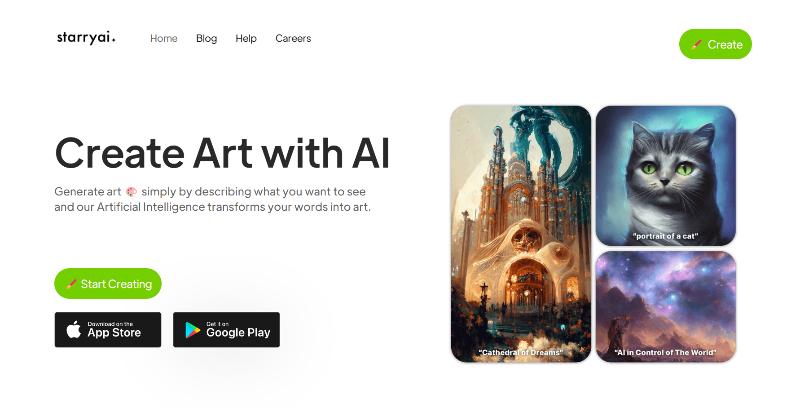 Key features:
StarryAI can generate artwork in a wide range of styles, from abstract and modern to impressionistic and realistic. Users can customize various aspects of the artwork, such as color palette, brush strokes, and texture.
Pros:
StarryAI can create artwork in a wide range of styles, providing users with a lot of creative options.
StarryAI can produce artwork much faster than traditional art methods.
Cons:
The platform can feel slower at times.
7. Dream by WOMBO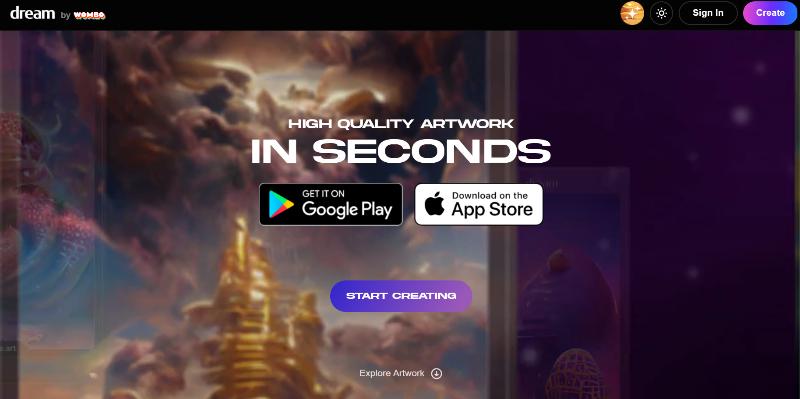 Key features:
Users can upload their own images and adjust various parameters to create a unique and personalized output. Dream by Wombo AI uses a neural network called DeepDream, which was originally developed by Google, to create its surreal and abstract images. The images generated by Dream by WOMBO AI can be easily shared on social media platforms or downloaded for personal use.
Pros:
Dream is incredibly easy to use, even for those without any prior experience in image editing or graphic design.
This tool is also available on mobile devices operating on Android and iOS.
Cons:
The application is a bit more expensive that other similar online-based art generator applications.
8. Simplified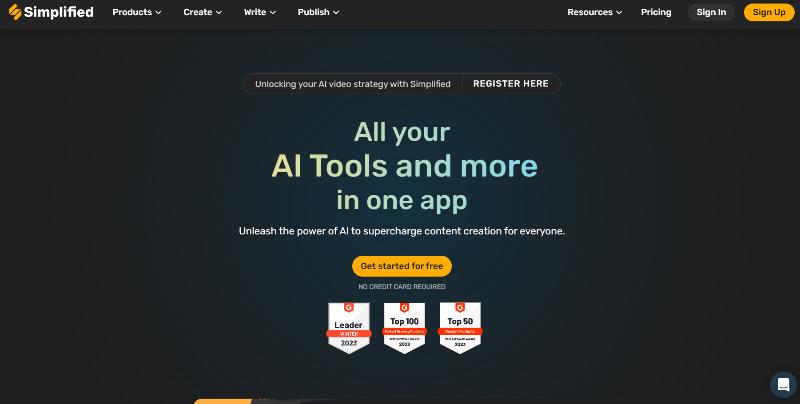 Key features:
Simplified is not exactly an AI-based art creator, but it rather uses the technology to automate content creation related to graphic designing, copy, and more. The platform has many features to offer and users can benefit in a lot of ways, especially if the user is involved in content creation, marketing, and similar.
Pros:
It can serve as an excellent productivity application.
Offers many features and tools that are otherwise uncommon.
Cons:
It doesn't create the kind of art that other Midjourney AI alternative apps do.
9. Stable Diffusion Online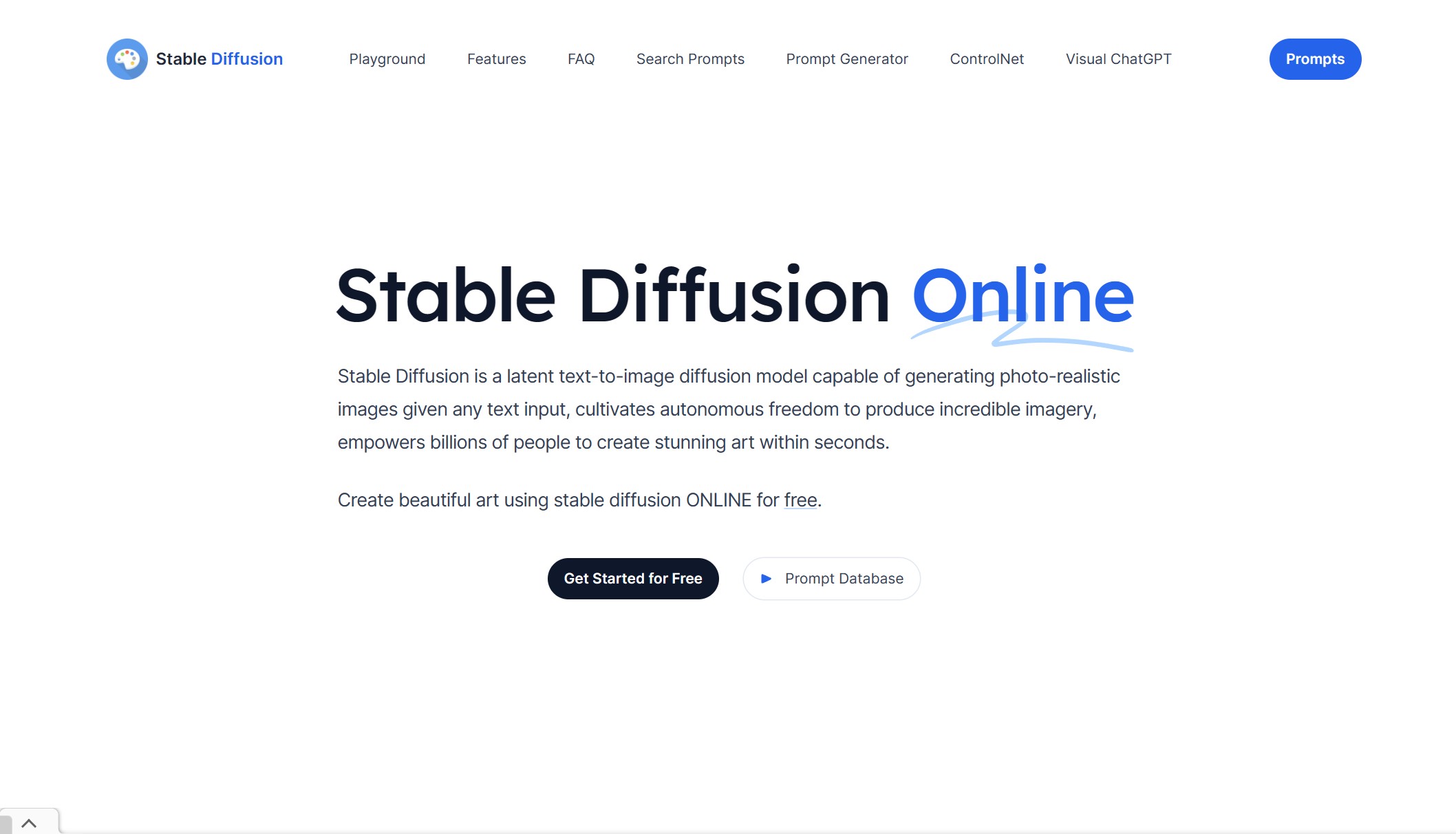 Key features:
Stable Diffusion Online offers premade prompts so that users can have an easier time simply experimenting with the platform and creating art. Stable Diffusion is a popular and stable website that runs smoothly most times. It is useful for longer sessions.
Pros:
It provides helpful features and options. For example, the prompt database.
It can generally provide high quality results as well.
Cons:
The platform may sometimes restrict users from using the advanced options.
10. Lensa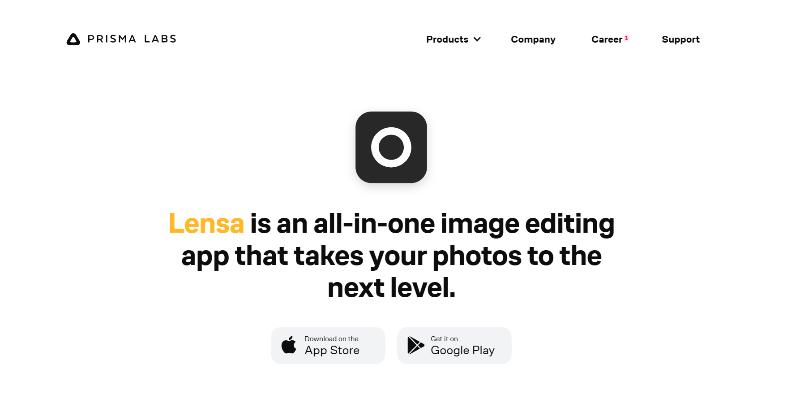 Key features:
Lensa AI has a variety of filters and styles to choose from, ranging from classic paintings to modern art. The app uses AI algorithms to analyze your photo and apply the filter that best suits it. The app is available for both iOS and Android devices.
Pros:
Lensa AI is easy to use and requires no artistic skills or knowledge.
The app offers a wide range of styles and filters to choose from, so you can create different types of artwork from the same photo.
You can save and share your artwork directly from the app.
Cons:
Some filters may not work well with certain photos, and the results may look artificial or unnatural.
The app requires a subscription to unlock all the filters and styles, which may be a downside for some users.
Conclusion
AI-based art generation is picking up pace along with other AI tools when it comes to creating content, productivity, and much more. Another good news is that these algorithms are consistently improving. If you're a user looking for a tool such as Midjourney AI or a Midjourney AI alternative, you can take a look at this list and see which app is the best for you. These apps may offer AI generated art but they provide various features, performance, UI design, etc. at different prices.
FAQs
1. How much does Midjourney AI cost?
Midjourney has 3 paid plans. They are called Basic, Standard, and Pro editions. The monthly version of these plans cost $10, $30, and $60 per month. If you pick the annual plan instead, you'll be subscribed for monthly payments of $8, $24, and $48 per month for the year. 
2. How to cancel Midjourney subscription?
Once you have a subscription, you can visit your account anytime. You can go to Manage Subscriptions and cancel it from there. Do note that the link given will work properly if you have an account already.
Do you find this post helpful?