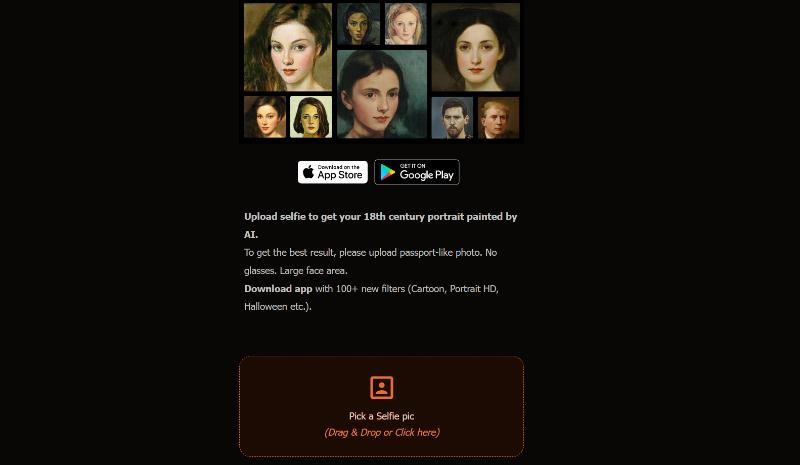 What is PortraitAI
PortraitAI, in simple terms, is a portrait photo creator application that can be online and on mobile devices running on Android and iOS. However, the AI portrait maker adds its own creative touch to the concept. When you upload an image for conversion, Portrait AI converts the photo into an 18th century-looking portrait. This makes photos look highly imaginative and can give users a new perspective on their photos.
This app is leaning on the creative photo editing side, but it can still be pretty useful for art content creators on the Internet, photographers, and even graphic designers. In the case of creative content creators and users, you can use an AI portrait app to design impressive profile photos to create a strong impression on viewers.
How to use PortraitAI
The simple steps below show how to use PortraitAI online to create AI generated portrait images.
Step 1: Use the link for PortraitAI to get access to the tool online. It's a one-page website. You can scroll down to find the upload button. You can also drop a portrait image directly.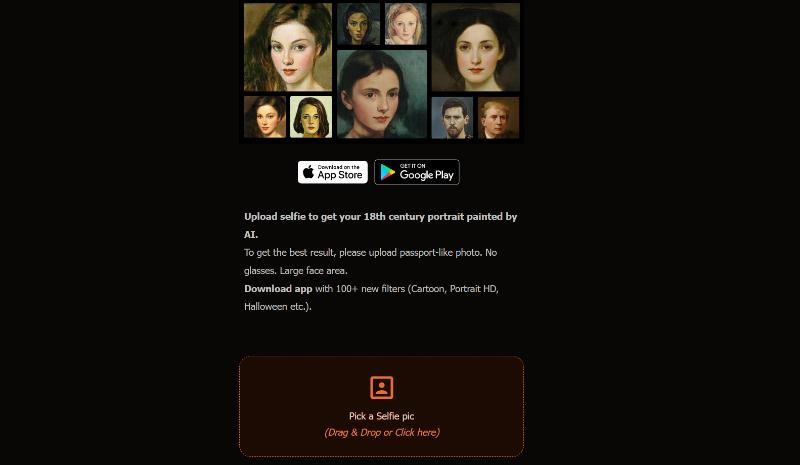 Step 2: After uploading the image, the Portrait AI app online will automatically process the image and start producing the artistic portraits. Portrait AI creates and displays multiple versions of the artistic portraits, which means users have options to choose from.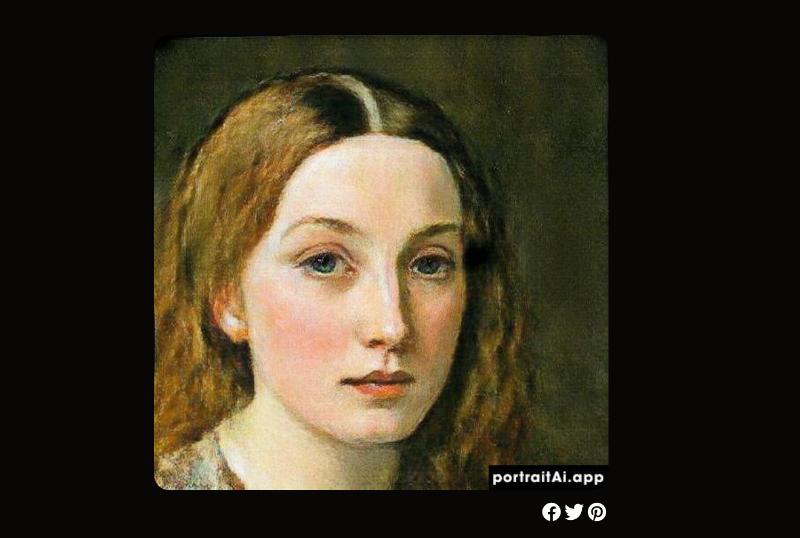 Step 3: You can then choose the image that you like and download them on your device.
Best 10 PortraitAI Alternatives
VanceAI Art Generator
VanceAI Art Generator is an online tool that utilizes AI technology to transform photos into various artistic styles. It offers a range of artistic filters and effects, allowing users to create stunning artwork from their ordinary photographs.
Pros and Cons:
Quick and User-Friendly: VanceAI Art Generator offers a simple and intuitive interface, making it easy to upload photos and apply artistic styles. The transformation process is typically fast, allowing you to preview and download the transformed images promptly.
High-Quality Outputs: The AI algorithms used by VanceAI Art Generator aim to produce high-quality results. The generated artwork often retains the essence of the original photo while incorporating the chosen artistic style, ensuring visually pleasing and realistic transformations.
Can Take Time to Process Images: Since it is an online platform and queues multiple requests simultaneously, the tool can sometimes take more time than expected to create the results. Users will see a timer, however.
Fotor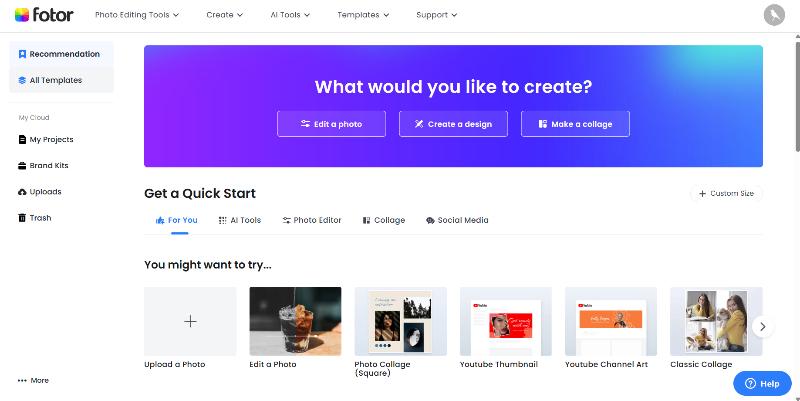 Fotor is a comprehensive online photo editing and design tool that offers a wide range of features, including portrait image generation. It provides users with intuitive tools to enhance, retouch, and transform their portrait photographs into stunning works of art.
Pros and Cons:
Portrait Lighting Effects: Fotor provides a collection of lighting effects that can be applied to portraits to create dramatic or flattering lighting conditions. You can simulate studio lighting, add a soft glow, or adjust the lighting angle to highlight specific features of the face.
Background Removal and Replacement: With Fotor, you can easily remove the background from your portrait images. This feature allows you to isolate the subject and replace the background with a different image or a solid color, giving your portraits a new context or enhancing their visual impact.
Occasional Performance Issues: The Fotor online platform is stable for the most part, but it does have a few moments where it feels laggy and unresponsive. This tends to happen more when the user has uploaded many photos or photos that are big in size.
Neural Love Portraits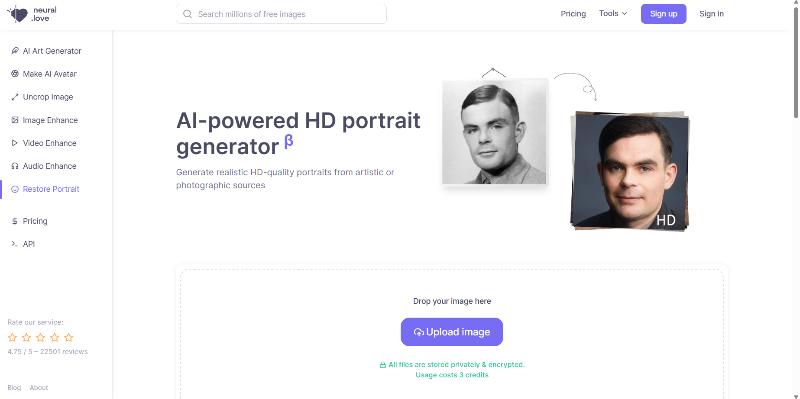 Neural.Love is an online application that offers many image editing tools and features that you can use for image editing and enhancement. The application uses AI-based technologies and algorithms to ensure automatic image processing and good quality results. It is not a free to use application but offers some level of access anyway.
Useful Tools: As we can see from the image above, the list of tools provided by the platform can be used in many cases and are useful for editing or enhancing portraits. The app also provides an API version, increasing the level of accessibility.
Smooth UI: The website has a pretty smooth performance that is further strengthened by a responsive UI design. You can easily switch between different tools from the left sidebar given. The quick access also makes it easier to perform multiple edits on a single image.
Less Customization: The platform is heavily focused on AI-based image processing, which is not anything bad inherently. However, there are many platforms that utilize AI for image processing but also provide enough customization options for users so that they can get results closer to what they want.
Artbreeder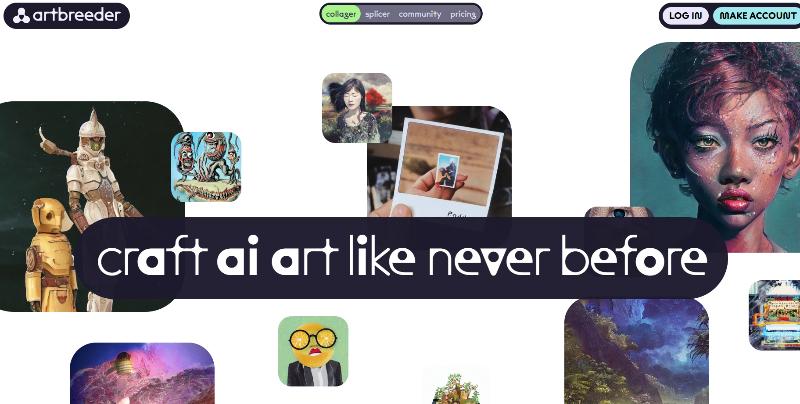 Artbreeder is an online platform similar to PortraitAI that leverages AI to generate and manipulate visual content, including images and artwork. It allows users to create new and unique images by combining existing ones and exploring various artistic styles.
Pros and Cons:
Image Synthesis: Artbreeder employs AI algorithms to synthesize new images by blending or crossing existing images. Users can start with a single image and gradually introduce elements from other images to create a new composition.
Collaborative Creation: Artbreeder encourages collaboration among its users. You can build upon and remix other people's photos or portraits, allowing for a shared creative process and the potential for diverse and inspiring results.
Editing Can Be Confusing: The application takes an AI-based approach to image editing and its UI design is pretty minimal. While it may appear attractive and professional, users may also have trouble finding important features such as the editor mode.
NightCafe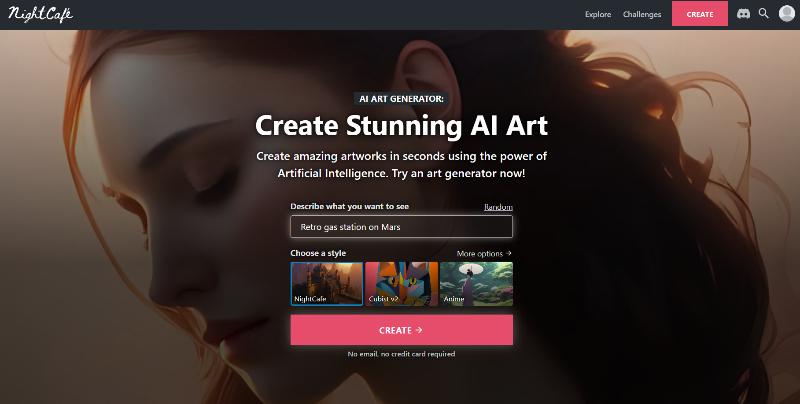 NightCafe is an AI image or portrait generator app that operates online. It utilizes AI algorithms to generate unique and artistic portraits based on user prompts. The app aims to provide users with a tool for generating visually striking and imaginative images using AI technology.
Pros and Cons:
Creative Image Generation: NightCafe allows users to create unique and artistic images by leveraging AI algorithms. It can be a great tool for generating visually interesting content, especially for artists and designers.
Accessibility and Convenience: Since NightCafe is an online app, it can be accessed through a web browser without the need for additional software installation. This makes it easily accessible and convenient for users who want to generate images on the go.
Lack of Control: While the app may offer customization options, users may have limited control over the specific details and elements of the generated images. This can be a limitation for users who desire more precise control over the artistic output.
Autoportrait.ai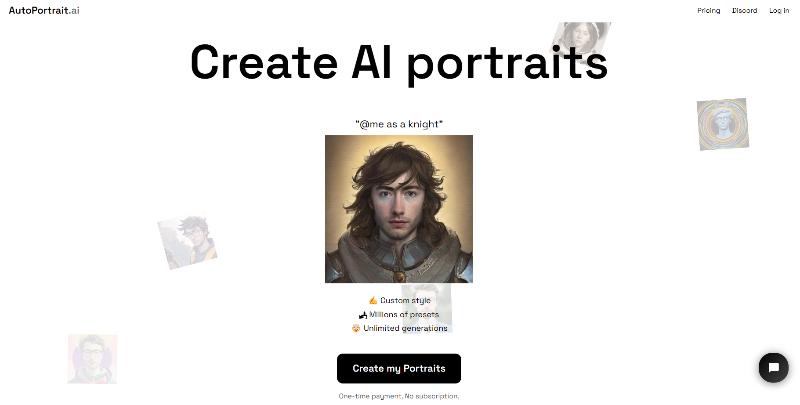 AutoPortrait.AI is an online AI-based app that specializes in creating artistic portraits based on the photos uploaded by users. The app utilizes artificial intelligence algorithms to analyze the input photo and generate a transformed version with artistic elements and styles.
Pros and Cons:
AI-Powered Transformation: The app's utilization of AI algorithms allows for automatic and intelligent image transformation. It can analyze the input photo and apply various artistic styles, effects, or filters to generate the final portrait.
Interesting Styles: AutoPortrait.AI offers users the ability to transform their photos into artistic portraits. This can be a creative and fun way to add artistic flair to personal photos or create unique portraits with different artistic styles.
Paywall: In order to use the application, you will first need to create an account, either from the website itself or by linking your Google or Apple account to the application. After that, you will need to pay $5 for 100 portrait credits.
Lensa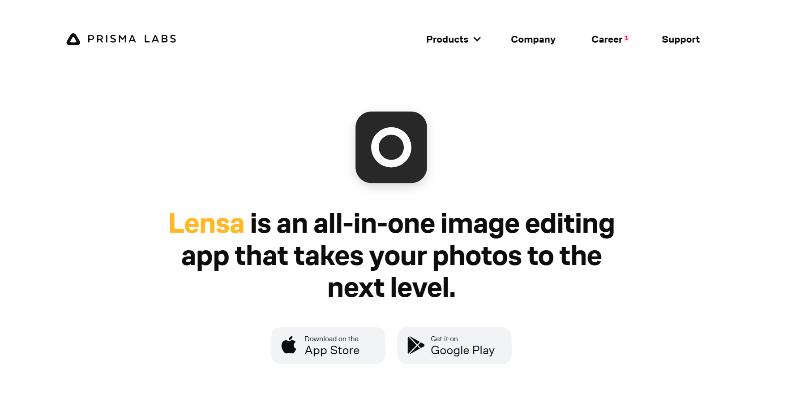 Lensa AI is an AI-powered mobile app designed for photo editing and enhancing images. It offers a variety of features and tools to help users enhance their photos and achieve professional-looking results.
Pros and Cons:
Quality Portrait Enhancement: Lensa AI specializes in portrait editing and offers a range of tools specifically designed for enhancing portraits. It can help smooth skin, remove blemishes, whiten teeth, adjust facial features, and apply realistic makeup effects, allowing users to achieve polished and flattering portrait photos.
Automatic AI Enhancements: The app utilizes AI algorithms to automatically enhance images. It can analyze the photo and make intelligent adjustments to improve colors, tones, and overall image quality.
Limited Editing Control: While Lensa AI offers automatic enhancements and preset styles, users may have limited control over specific editing parameters. This may be a limitation for users who prefer fine-tuned control over every aspect of their photo editing process.
Midjourney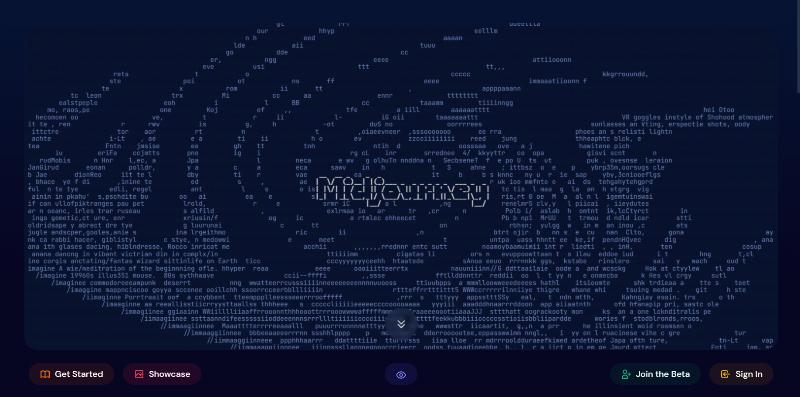 Midjourney is an AI-powered app that specializes in automatically creating artwork. Using artificial intelligence algorithms, the app analyzes various inputs, such as images or text, and generates unique and artistic visual outputs.
Pros and Cons:
Diverse Artistic Styles: The app may provide a range of artistic styles and themes to choose from. Users can explore different options and see their inputs transformed into various artistic representations, allowing for creativity and experimentation.
High Quality Results: The app's AI-generated artwork can serve as a source of inspiration and exploration for users. It can spark creativity and provide new ideas for further artistic pursuits or serve as a starting point for more personalized artistic endeavors.
A Bit Inconvient to Use: In order to use Midjourney's application, you will actually need to install another app called Discord and join the official channel of Midjourney. There, you can pass commands to get the tool to produce visuals. If you're a free user, you may have to wait for a while until you can use the tool again if the servers are full.
Craiyon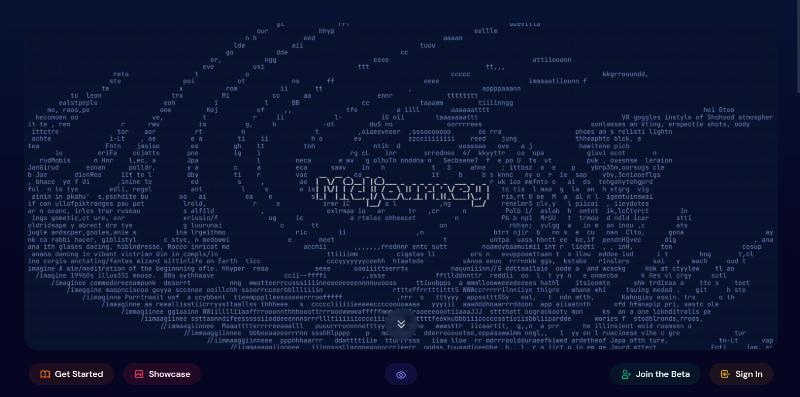 Craiyon is an online artwork generator app that specializes in creating digital art or illustrations. The app utilizes artificial intelligence algorithms to analyze user inputs and generate unique and visually appealing artwork.
Pros and Cons:
Quick and Efficient: By automating the artwork generation process, Craiyon saves time and effort for users who want to create artwork rapidly. It eliminates the need for manual creation from scratch, enabling users to obtain artistic output efficiently.
Generates Multiple Results: The app usually generates more than 5 instances of the artwork in each query. This not only gives users more options to choose from, but it also helps them ideate better, since they have different perspectives to work with.
Lack of Details in Some Results: While it is true that the app produces multiple results at once, there are also instances where a few results are not as detailed as you'd like. They can still be useful for coming up with ideas for creative projects, though they would not be as effective if used directly.
Picsart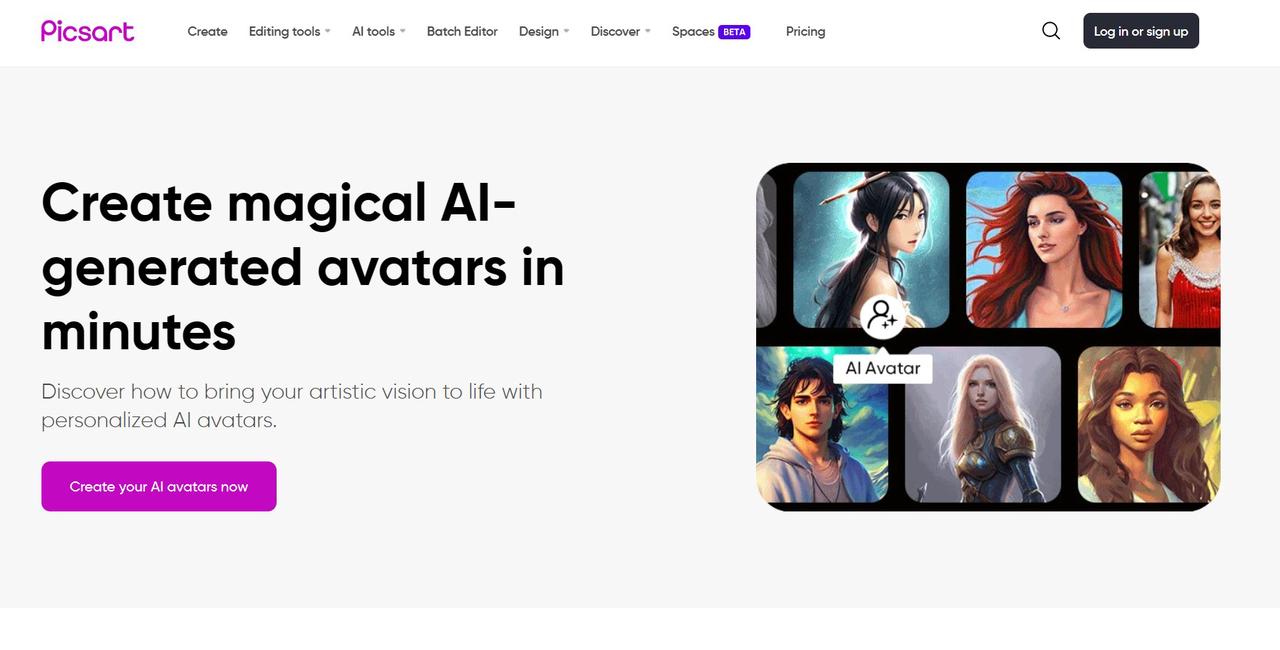 PicsArt is a popular mobile app that offers a wide range of creative tools and features, including an art creator tool. The art creator tool within PicsArt allows users to transform their photos into artistic creations using various artistic styles, filters, effects, and editing options.
Pros and Cons:
Community Features: PicsArt has a vibrant community of users who share their creations, providing inspiration and opportunities for collaboration. Users can engage with other artists, participate in challenges, and share their artwork within the PicsArt community.
Many Tools: PicsArt offers a wide range of editing options and tools alongside the art creator tool. Users can adjust colors, tones, brightness, and contrast, as well as apply various artistic effects and overlays to further enhance their artwork.
Can Be Buggy Sometimes: Picsart is a mobile application and, naturally, it does have some related issues from time to time. Small issues with the UI design, non-functional feature buttons, and more can be seen happening with this application.
Conclusion
PortraitAI makes it easy to create artistic portraits from the photos that you upload. In order to use it, you only need to upload a photo and wait for a few seconds. The platform automatically generates multiple versions of the photo you uploaded. The results themselves are good looking too, though they could be more accurate to the original image in terms of details. Regardless, it is a powerful tool to use. You can also check out other alternatives for PortraitAI. These tools have their own style of generating portraits and images, which you will find interesting.
Do you find this post helpful?
Yes
No