It can be handy to have a photo stretcher app to stretch photos that are too small to be used in certain situations. With so many popular websites using their own resolutions, we will show you how to stretch a photo with image enlarger online that doesn't lose image quality and make photo hd.
Best 3 Image Stretchers Review
Product Name

Price

Quality

Features Options

Support Device

User

Friendly

VanceAI

Image

Upscaler

$9.90/month

High quality results

with AI and Deep

Learning-based

technologies

Automatic tool with

detailed results

Works on all

devices and

platforms

5/5

Online Photo

Converter

Free with limited

features,

$4.99/month for

full access

Decent quality results

with minor adjustments

Simple and

straightforward tool

Works on all

devices and

platforms

3/5

VanceAI

Image Resizer

$9.90/month

High quality results

with detailed editing

and resizing

Ability to stretch images

automatically or use a

manual editor

Works on all

devices and

platforms

4/5
The AI Image Enlarger is one of the basic image editing tools offered by VanceAI. It is powered by AI and Deep Learning-based technologies in order to provide detailed results of the images that you process. It is also an automatic tool.
1. Access the VanceAI official website with the link given and click on Upload Image to open up the Workspace.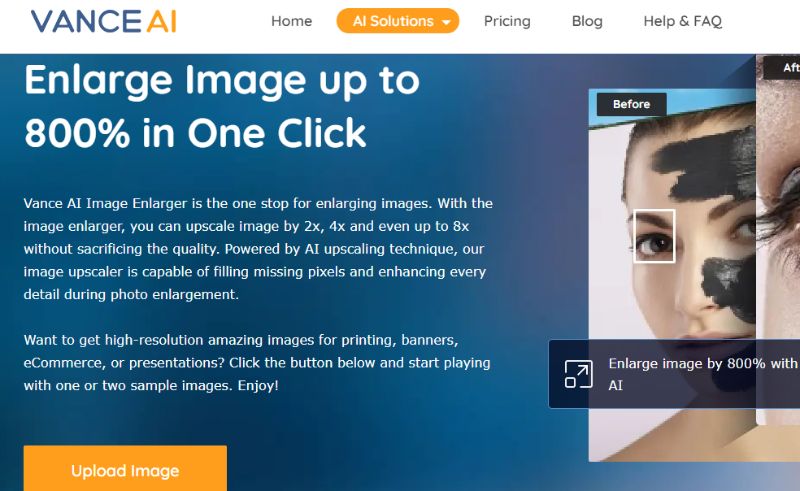 2. Upload an image and use the Start to Process option to start processing.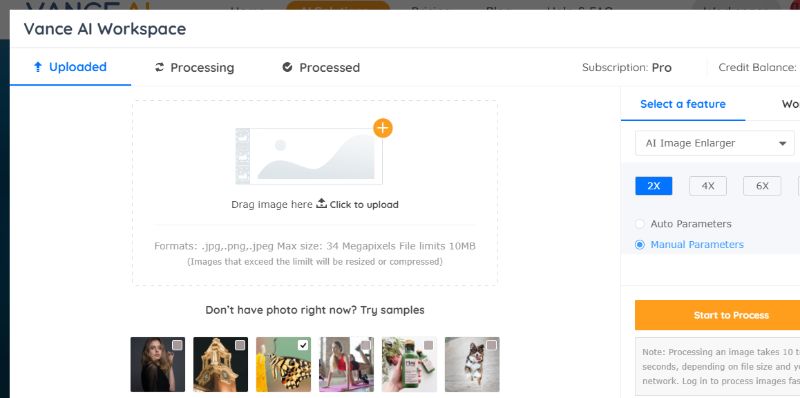 3. Go to the Processed tab and use the Preview option. Click on the Download Image option to save the image.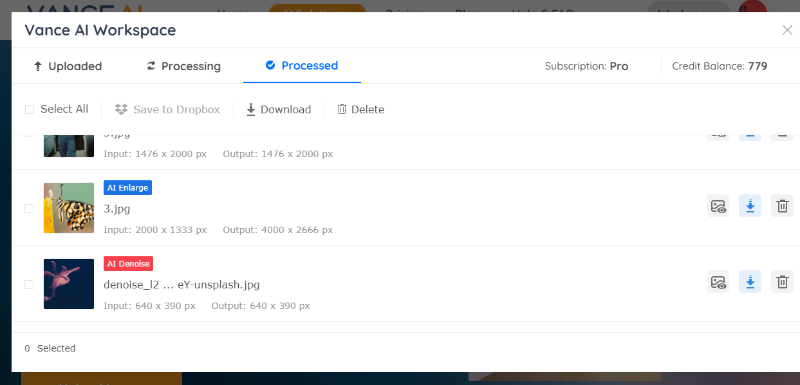 2. How to Stretch Photos with Online Photo Converter
This tool allows you to make minor adjustments before processing. Users don't need to focus on how to stretch an image using this tool as it is pretty straightforward.
1. Click on the upload tool or drop the image.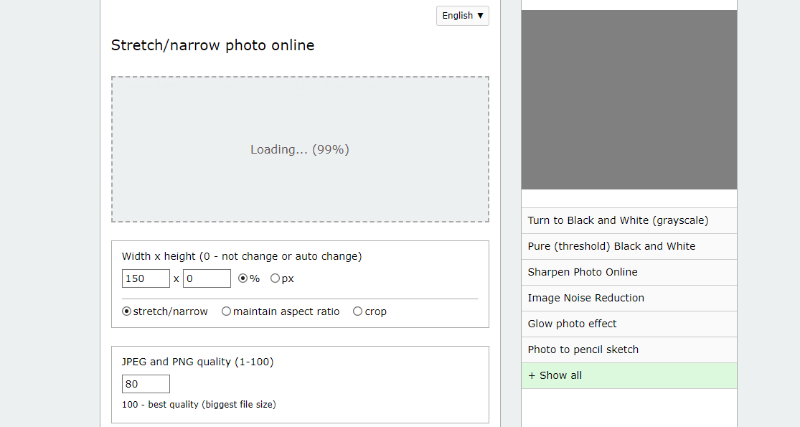 2. Edit the image by using the settings below.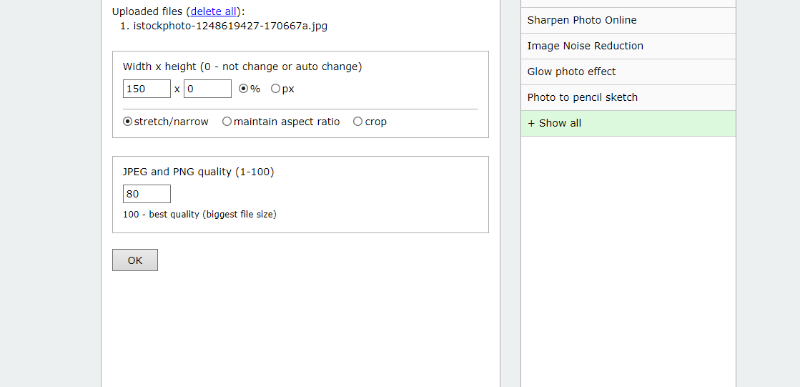 3. Click on OK to save.
The VanceAI Image Resizer works differently from the previous VanceAI tool. With this application, you can engage in detailed editing and resizing of an image pixel by pixel. Hence, it can stretch image automatically while providing a manual editor as well.
1. Access the tool directly and start by clicking on the Upload Image button or drop an image directly.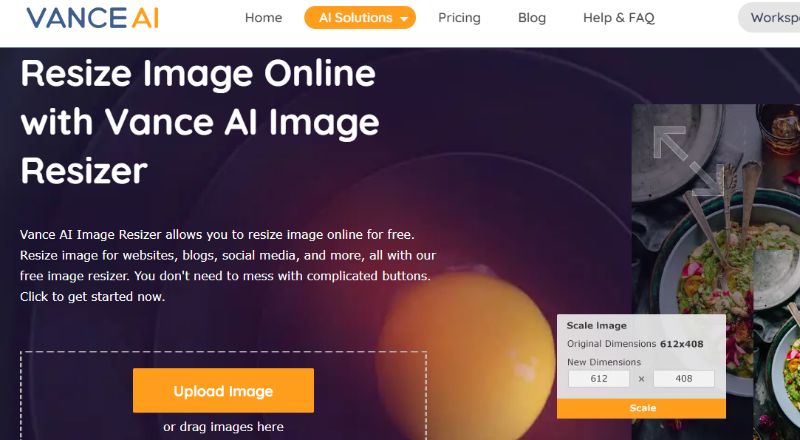 2. It will open the editor where you can make changes accordingly. You can even choose a preset resolution pertaining to various social media posts.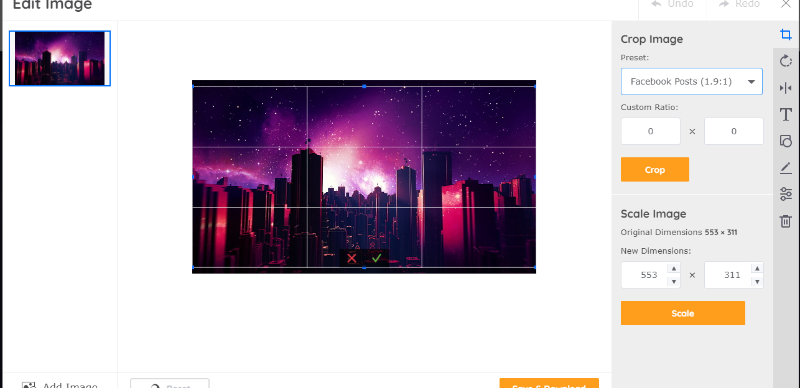 3. After the changes are made, click on Save & Download to save your image.
Conclusion
Users don't need to think about how to stretch photos when making use of these three tools. You can edit images manually with the AI Image Enlarger offered by VanceAI and enhance them with the first tool.
VanceAI PC is full-featured desktop software developed by VanceAI that lets you instantly process local photos in bulk with more customization options, which will significantly simplify your workflow and boost your productivity. Free Download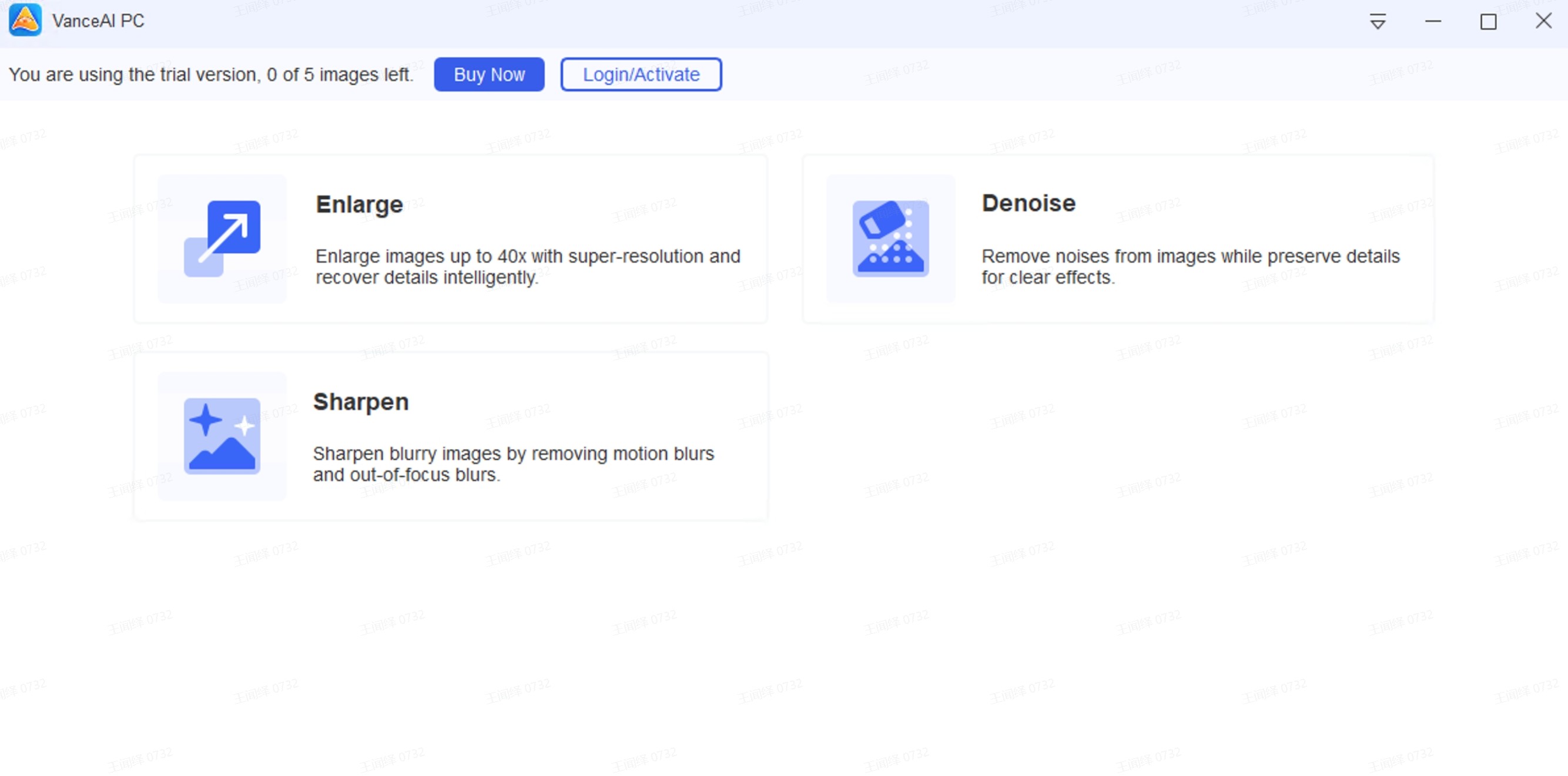 For complete free use, consider the Online Photo Converter. Also read: How to Enlarge an Image to Print with the Help of VanceAI.
FAQs
1. How to stretch a photo without losing quality?
You can easily stretch photos without losing quality by making use of AI based image editing tools. You can first use the AI Photo Resizer tool to edit your images and then use the AI Image Enlarger to enhance them.
2. What is the best image stretcher?
The VanceAI Image Upscaler can be considered the best tool because it can stretch an image to a huge extent while still maintaining its quality. You can always cut down the resolutions with the resizer tool.

Do you find this post helpful?
Yes
No