The technology world moves so fast that many industries are transformed, especially the world of photo enlargements. When you had a couple of small-size images, perhaps finding photo enlargement stores near you was the way out. It's true that VanceAI Image Upscaler has to be done in a suitable way, which complements their resolutions, image size, and most of all, image quality.
Want to get more credits? Click Enter the Contest #Enlargeforfun to Win Free Credits to know more!
Enlarge an Image to Print with VanceAI
However, getting quality photo enlargements does not mean you could only ship your photos to a photo enlargement store and wait for days in an endless way. Thanks to the advance of AI upscale image technology, VanceAI has developed an image enlarger that can easily produce high-quality photo enlargements.
With the power of AI, you can rest assured that your images will remain in top quality no matter how varied the photo enlargement is. Apart from photo enlargements, VanceAI is coming into the creative world using its Image Colorizer. You can easily turn black and white pictures into color before enlarging them for printing.
How to Enlarge an Image to Print with Image upscaler
If you are wondering how to get a photo enlargement from this AI, this short guide is all you need to read.
Also read: How to Upscale Images with Bigjpg?
Method 1: Use VanceAI Image Upscaler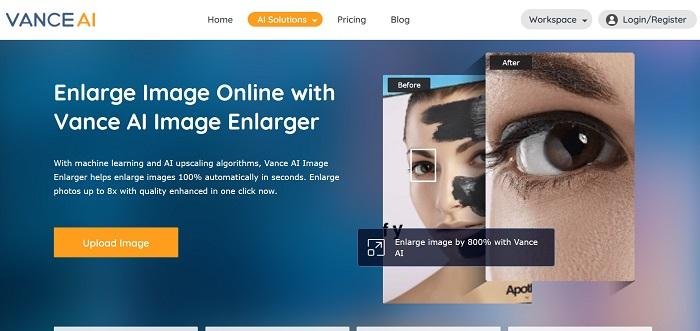 You can access this online image enlarger by clicking on the link given and then selecting Upload Image. You will see a dialog box open up.
Now, click on the plus sign upload button and upload an image. Select the image and go to Continue.
Wait for the image to process and display output. Click on Download to save the image in your device.
Method 2: Use VanceAI Upscaler Workspace
There is also a convinient way for you. You can also use VanceAI Upscaler Workspace to enlarge your photos. If you want to sharpen or denoise photos, you can choose in workspace.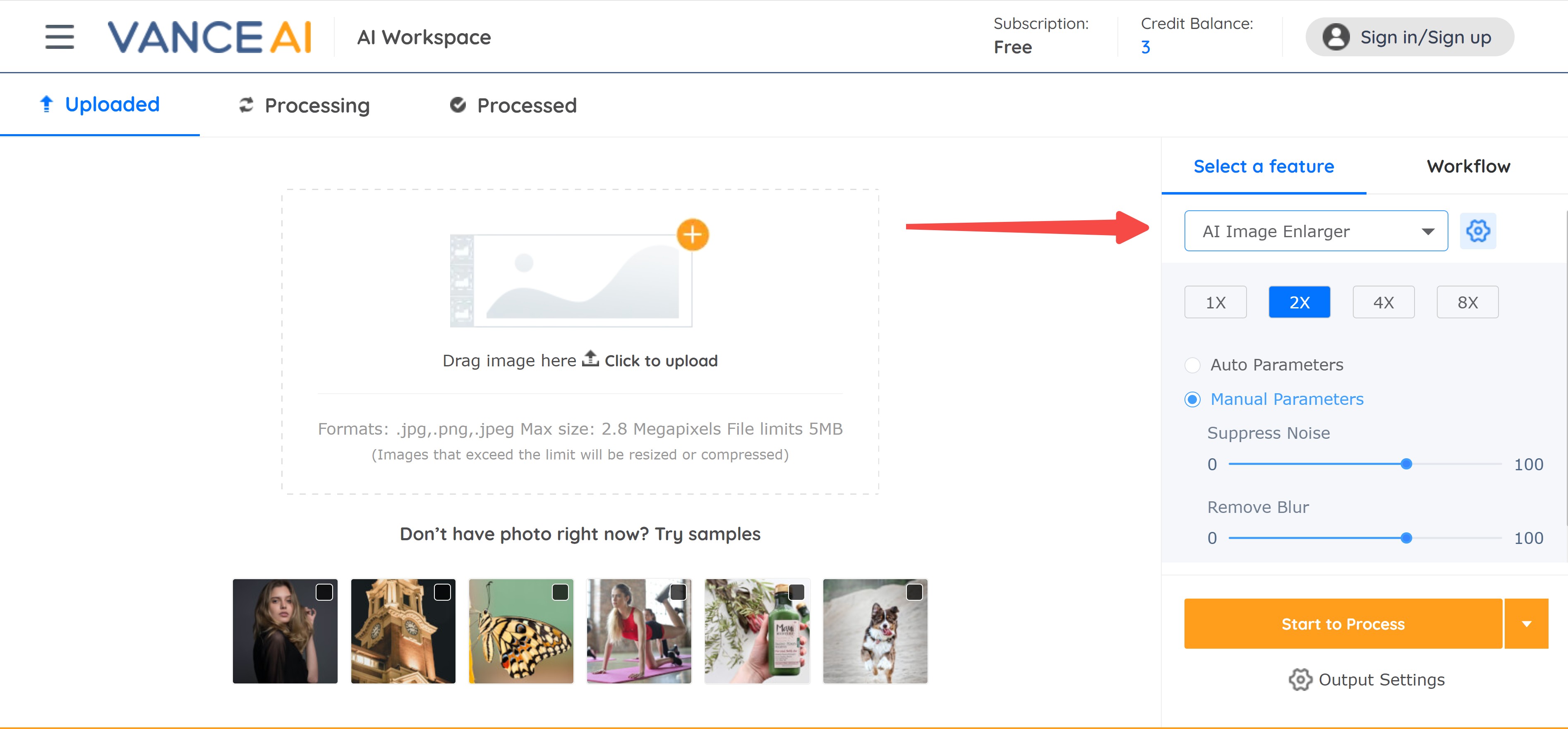 How to colorize black and white photo enlargements?
If the images you enlarged are black and white, you now have the chance to colorize photo to give them a new look.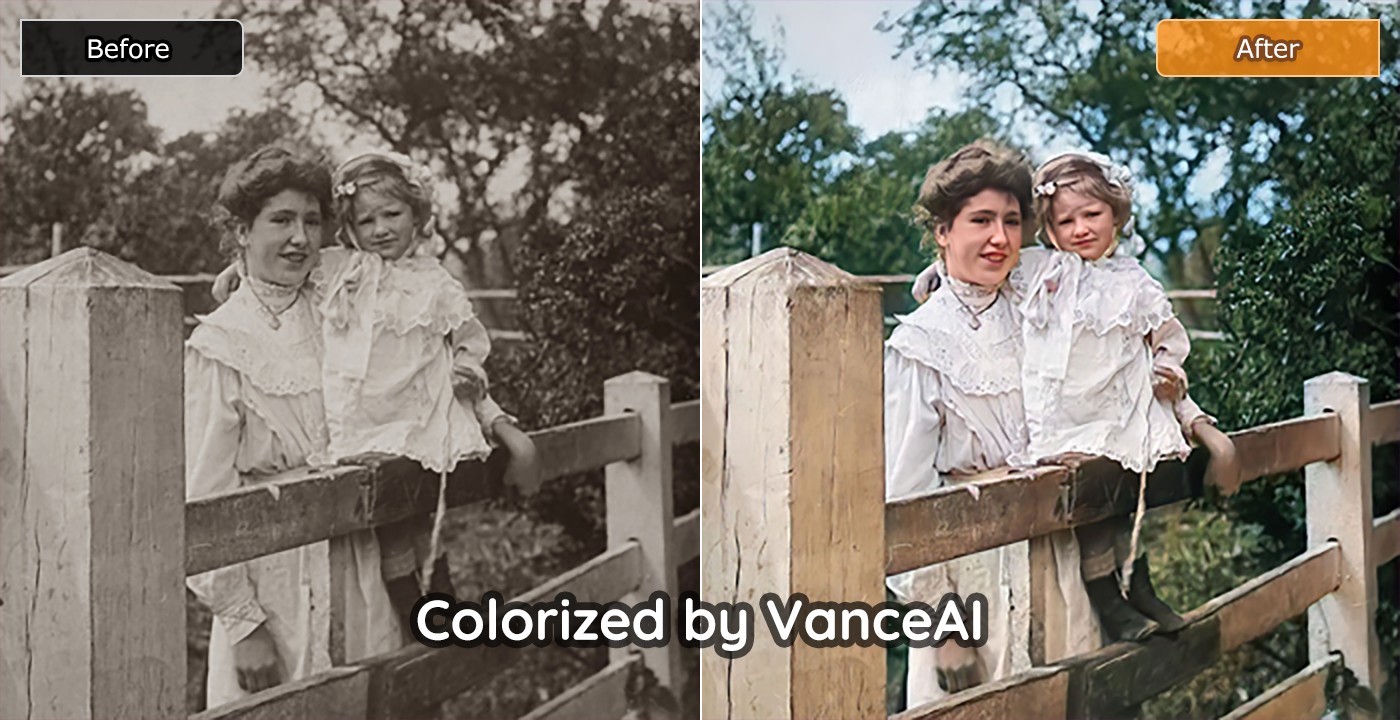 Go to VanceAI Photo Colorizer or VanceAI Colorizer Workspace and click "Upload Image".
Upload the black and white photo enlargement to this AI and click Continue.
Click "Download" and you have 5 credits to colorize images for free.
Also read: How to Create Super HD pictures with AI Super HD?
How Does this Picture Enlargement Tool Work?
VanceAI's AI photo enlarger tool leverages its AI-based design in order to provide a good user experience. What it means in practical sense is that when you are using this application, you will never be asked to download any kind of plugin or tool nor will you need any kind of driver. Also, when you successfully upload an image, your work as a user is already done. This kind of automation really eliminates the tediousness that comes with this kind of photo enlargement task, for you can simply upload images quickly and be done with it.
You can use this tool for all kinds of different images, be it e-commerce related or designing related. Your images have ensured security too. VanceAI makes sure to delete images within 24 hours of them getting uploaded on their website.
Also read: How to Stretch Photos with Best 3 Image Stretchers.
Conclusion
Today, we have a huge number of photo enlargement tools and renderers. Smarter consumers are avoiding poor quality photo enlargements. There is no use to get a photo enlargement with poor quality since low-quality images are not usable at all in this digital world. Besides, a lot of pressure can be found among people who deal with visual marketing due to the intense competition which keeps increasing. By having a great photo enlargement tool like AI enlarger you can flex your creativity all the while, saving precious time you would and spending on something more productive.
Related article: How to Upgrade Photos in One Click with Mind-Blowing AI
Do you find this post helpful?
Yes
No