Photographing wild animals in their natural environment is a captivating experience. In particular, birds are subjects that attract many photographers due to their beauty and graceful "aerial dance". Bird photography is not easy because it requires preparation in advance, a lot of study and patience – they have an unpredictable behavior. If you want to become an excellent photographer you have to practice and learn about shooting techniques and about the subjects you are going to photograph, as well as photo enhancer tools from VanceAI you may use to deal with the photos. The more you practice, the more experience you will gain to film the birds. But the first step is to master the theory.
Part 1: How to Take Sharp Bird Photography with VanceAI?
Unblur bird photos with VanceAI Image Sharpener
Product
Free
Speed
Multitasking
AI-based Product
Online
Targeted Sharpen Model
VanceAI Image Sharpener
×
(3 credits/month for trial)
√
√(Sharpening image while enhancing image quality)
√
√
√(Four Sharpen Models)
Using this VanceAI Image Sharpener powered by VanceAI only has a few simple steps to follow.
Step 1: Click AI Image Sharpener to access the tool directly. Then upload the photos you want to sharpen.



Step 2: Select your photos. You have two options. Either you opt for manual parameters, from where you can adjust the slide bar for sharpness and suppressing noise at the desired optimal level, or you can opt for auto parameters and let this amazing tool do the job for you. After you decide, click "Start to Process" to unblur image.
Step 3: After a few seconds, you will be able to download the fixed pictures. Before that, you can compare the initial photo with the improved one like in the example below. Just look at the flamingo's eyes. The result is amazing and this is the most important tip out of the bird photography tips presented here if you are at the beginning of your career as a bird photographer. So, use this image sharpener like a magic wand. It does look easy, doesn't it? Then try to sharpen your image in the pop-up window on the right. Of course, you can also choose to download it directly.
It does look easy, doesn't it? Then try to sharpen your image in the pop-up window on the right without leaving this article. Of course, you can also choose to download it directly.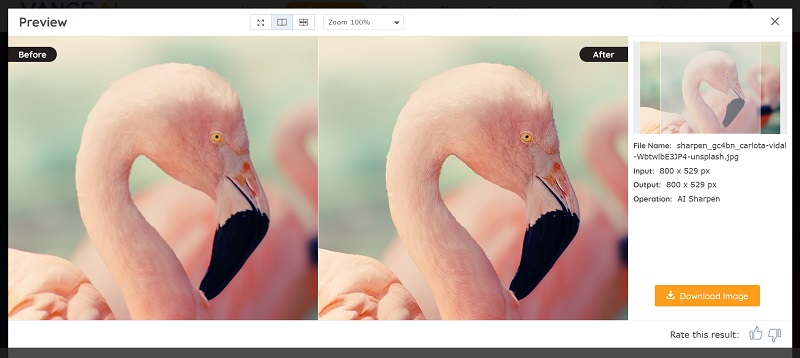 Enhance bird photo quality with VanceAI Image Enhancer
Optional Step 2: Use VanceAI Image Enhancer to enhance the full details of bird photography or to improve the quality to a higher level within several seconds. Additionally, the enhancement tool will also bring some unexpected effects like delivering best possible details and super HD output of birds for you. Meanwhile, it will also optimize your bird photography by increasing resolution, sharpening details, correcting colors, and improving quality and make photo hd.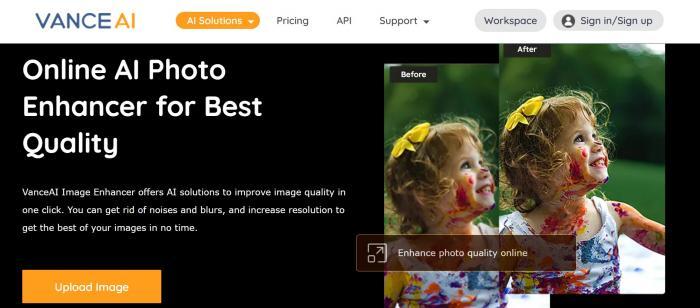 Part 2: Bird Photography Tips and Techniques
If you are interested in mastering the art of photography in nature - birds, especially - below you have some bird photography tips and techniques that will help you develop and improve your skills to photograph these wonderful creatures. Also, you can check two articles about bird photography tips and techniques: How to photograph birds and 10 incredible bird photography tips for beginners. The more you learn, the better.
1. Locating Birds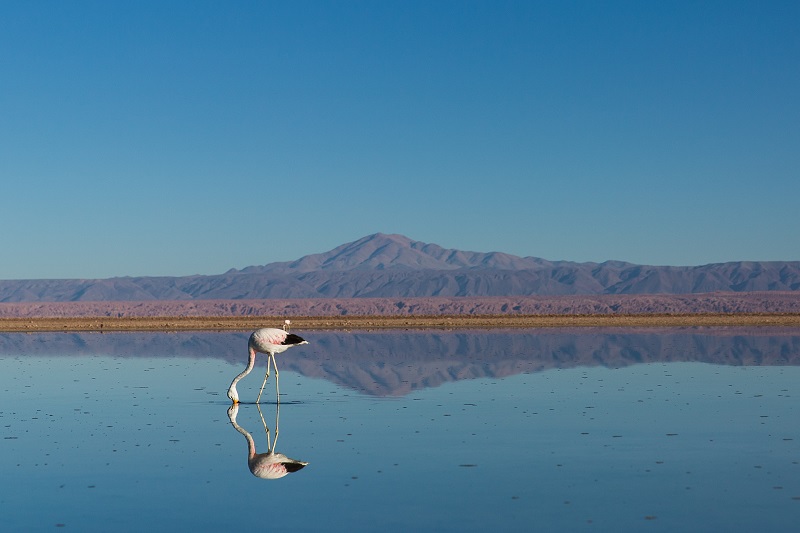 A simple and inexpensive way to start your expertise in the field is the yard of your house, or, if you live in a flat, the nearby park. It is impossible not to find some birds where you live, which will offer you valuable practice hours. If you can travel, just Google search to find out what species are in that area (mountain, sea etc.) or country/city. Preferably choose to travel on trails with natural obstacles: reeds, rocks, trees, ruined buildings. Photography in open areas is difficult to do, especially in the absence of a high-performance camera.
2. Know Well the Bird You Want to Shoot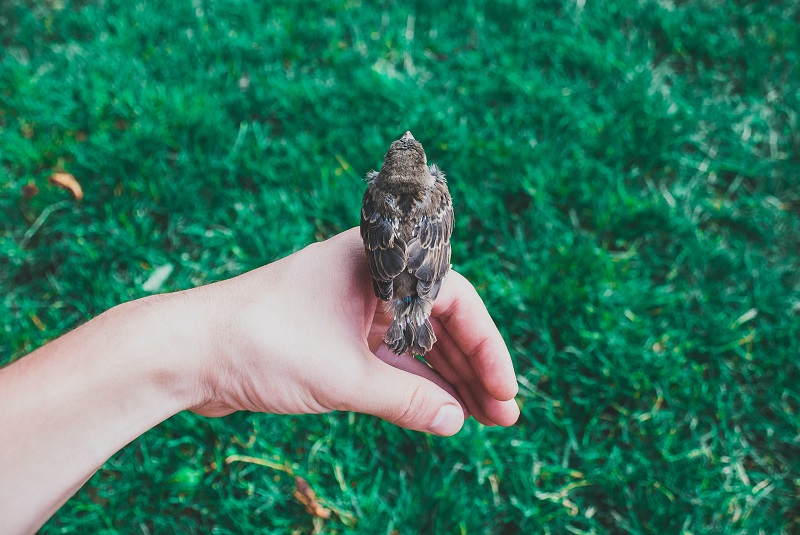 Know your subjects in order to shoot the birds. Familiarizing yourself with your interests will guide you, motivating you even more to discover and gather as much information about those birds as possible, as if you were asking for the advice of a professional or a bird guide. It will help you a lot in photographing them once you know the feeding habits, behaviors and even the mating seasons of the birds.
3. Select Background Carefully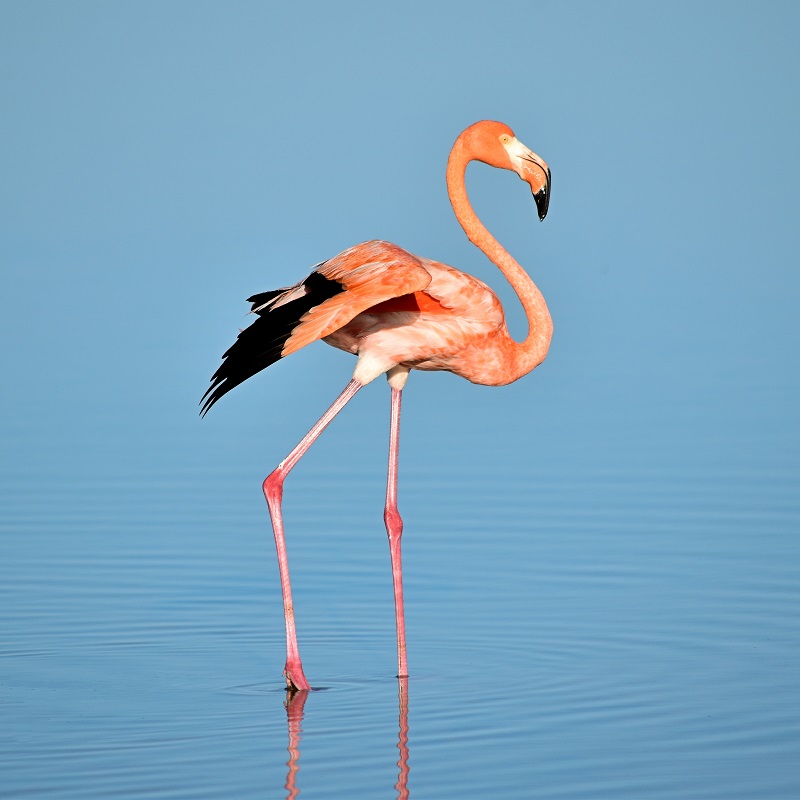 In general, the background must be smooth and complete the subject. In many cases it will be difficult to control this because it is not up to you. First and foremost, it would be good to make sure that there is a fairly large distance between the bird and the objects behind it. The greater the distance, the less obvious objects from the background will not and they will not crowd the image.
4. Take Sharp Bird Photography
You need a couple of things: a tripod or monopod, the correct ISO, aperture value and shutter speed. If you are a beginner, you will not always be able to get sharp photos. The good news is that this will be remedied over time by practice and by keeping in mind these tips for bird photography. Until then, you can use VanceAI Image Sharpener to make AI unblur image.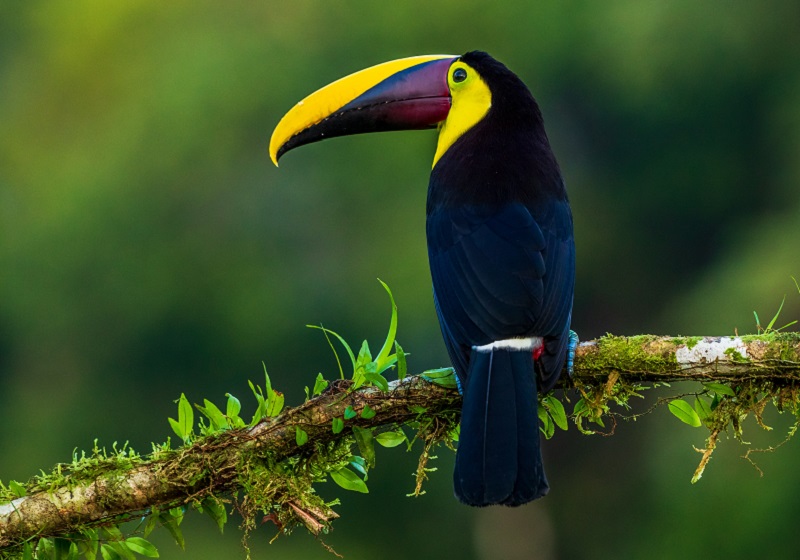 This amazing software can fix any blurry pictures. Unblur image online is easy and free and this is the best image sharpening tool in 2022. The AI algorithms can fix any blurry pictures and artifacts while improving image quality.
5. Make Full Use of Natural Light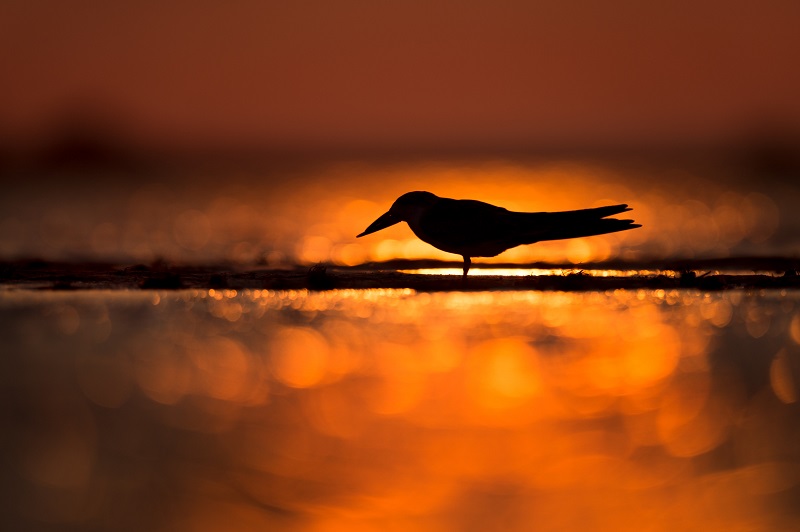 Light is the main key to photography. How to photograph birds in the most appropriate light? Well, we suggest to shoot the birds early in the morning and late in the afternoon. Mornings are usually best for photographing birds because that's when they are looking for food. Also in the evening light, long shadows can add a touch of drama to the image. You can take advantage of the light coming from behind of the subject- it brings magic and surrealism to photos.
6. Focus on Birds' eyes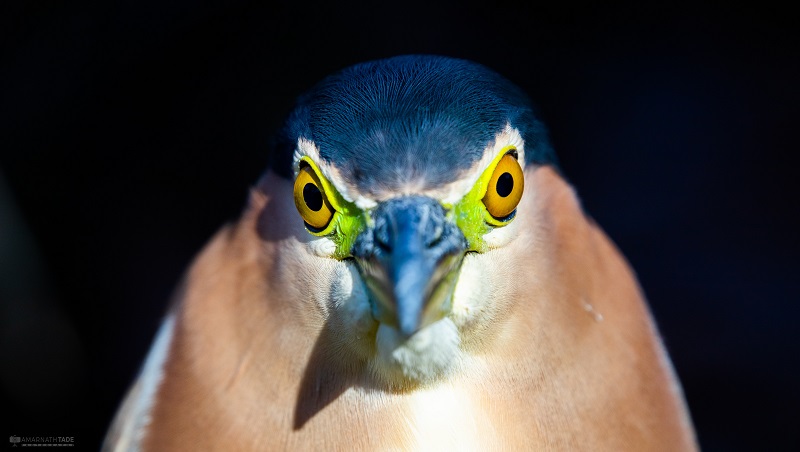 Try as much as possible to focus the bird's eyes. It is acceptable to have a slightly blurred tail or other parts of the bird but the eyes are the most important element of a bird and if they are not in sharp focus, you'll have a beautiful image in vain. The eyes are the most expressive.
7. Fill the Frame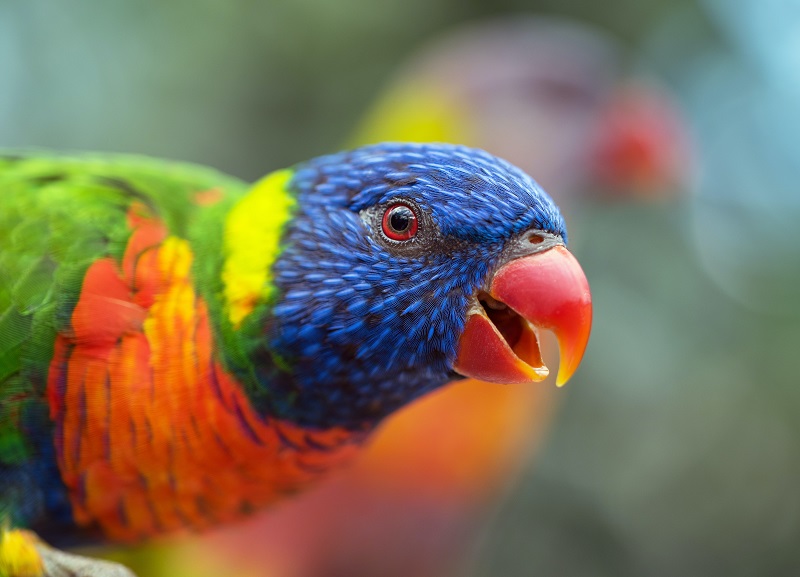 Bokeh and clean backgrounds are great because it will be difficult to control the background yourself. It is easy for the viewer to focus on the main subject when you have an individual bird. Plus, it looks artistic and clean. In this way, the splendor of the bird species is highlighted.
8. Capture Their Actions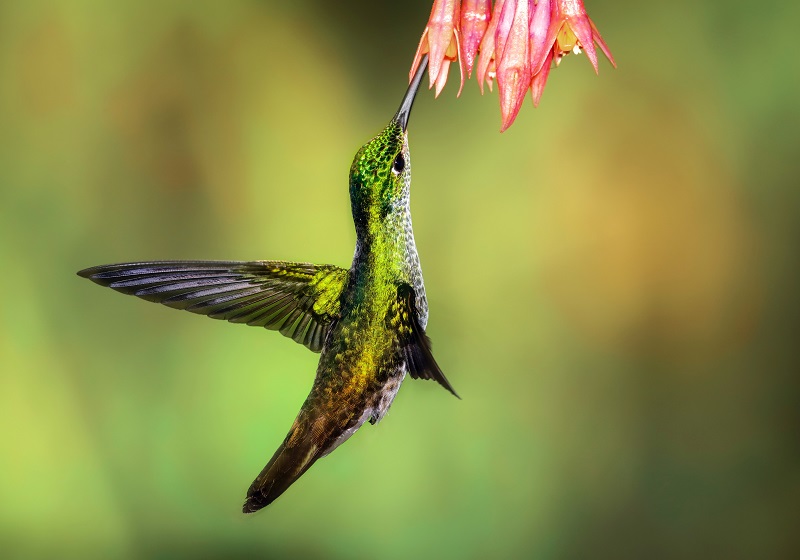 Here are some tips for bird photography to capture their actions. Leave the birds alone for a few moments if the birds feel stressed by your presence until they relax. Also, you can give them food to attract them. Thus, you will have the opportunity to photograph them with open wings, on landing and while eating. Of course, with patience, you can shoot the birds in their amazing flight. Don't forget to reduce your sudden movements when you want to shoot the birds.
9. Shoot the Birds at High Shutter Speeds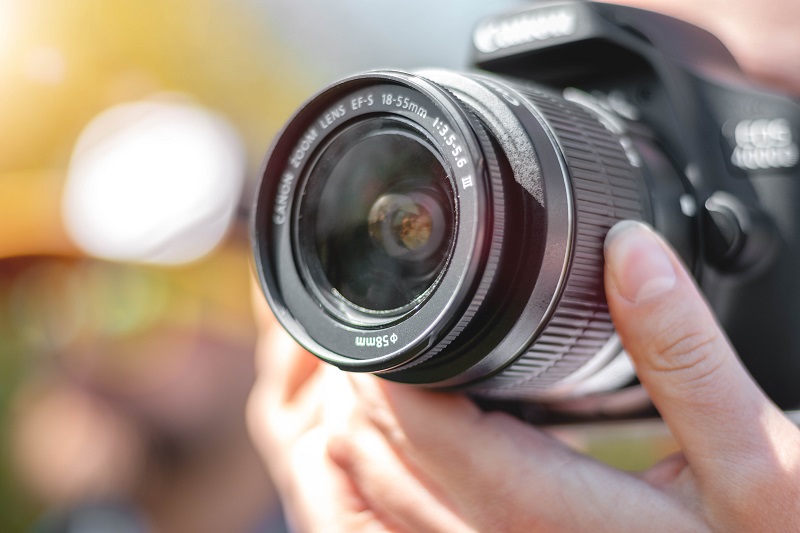 We all know that birds fly in an instant, and disappear in an instant. To capture a bird in flight, you must set a short exposure time, preferably at least 1/1600th of a second, with 1/4000th of a second being the highest, in order to freeze any action.
10. Shoot the Birds from Different Angles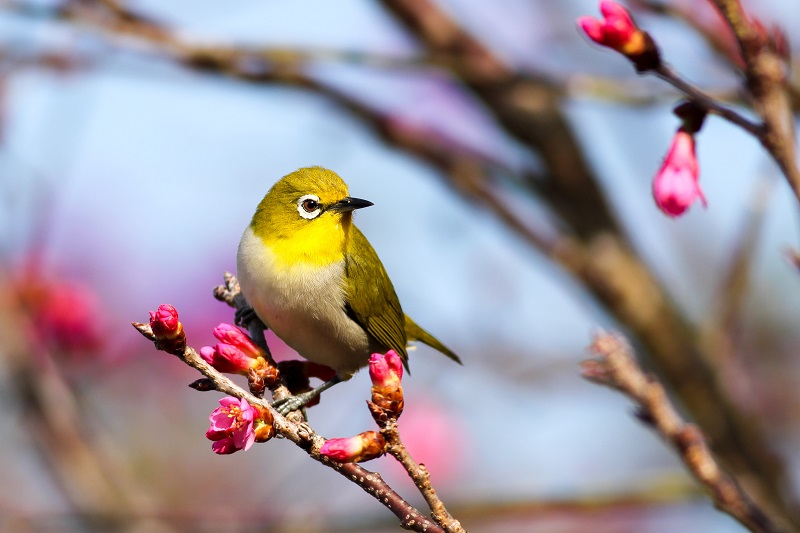 Shoot the birds from different angles for the perfect and artistic picture. It is good to try not only to shoot at eye level and to take into account other angles, such as: shooting from the bottom up, from the top down, from the side, from the ground or approaching or moving away from the subject.
About VanceAI
VanceAI is a full-suite image enhancer based on advanced AI algorithms. This suite is becoming more and more indispensable for photographers because of how incredibly useful it is. You can enlarge photos without losing quality, fix blurred pictures, remove backgrounds, and so on. Besides the technical sides, it offers fun and creative tools such as Toongineer Cartoonizer or VansPortrait.
Final Thoughts
Bird photography is a real challenge, but extremely satisfying. With these bird photography tips and techniques, with patience and perseverance, you will shoot the birds like a pro. Until then, just practice and use the VanceAI suite if you need it. It saves your pictures while making unfocused subjects focus automatically. I hope this article will contribute to you becoming a professional photographer. Also read: Best 5 Wedding Photo Editing Tips

Do you find this post helpful?
Yes
No