Headshots are one of the most important aspects of your profile. They are more than simply images, as they communicate a lot about you through visuals. With the perfect headshot dimensions, you can make sure that your headshots are fitting well with your overall profile and making a great impression. While you can use headshots anywhere, they are mostly used as profile pictures. However, there are multiple headshot dimensions that you should be aware of. With that said, we will go through some popular headshot dimensions and learn how to make them with an AI photo enhancer provided by VanceAI in this headshot dimensions guide. After knowing the headshot size specifications for websites such as LinkedIn, Instagram, and more, you can enhance your profile.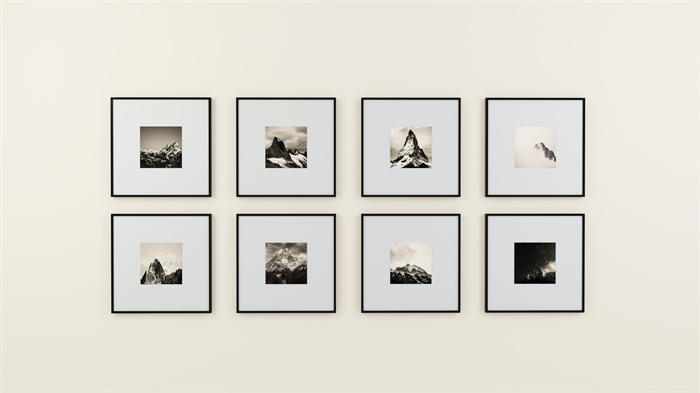 Headshot Dimensions Guide - How to Get a High Resolution Headshot?
With all the image editing technology readily available on the Internet, you can easily find out the headshot size for website, social media, and anything else with just a search. Once you find or make a standard headshot size image, you can alter it for specific platforms.
For instance, if you want the LinkedIn headshot size image, which is 400x400, you can use an application that enables you to crop images. However, manual cropping can often result in errors and more time spent. Therefore, you can instead make use of VanceAI Image Cropper. This is an application that is automatic and built with AI based capabilities. What this means is that you can simply upload an image and select a dimension. The app will give you the result in a matter of seconds.
Let's take a look at how to use the VanceAI Image Cropper to get a good headshot photo size:
1. First, you can visit the website by using the link given above. You can either click on the Upload Image button or drag and drop an image there. The application will take you to the editor where you can make all kinds of changes to the image.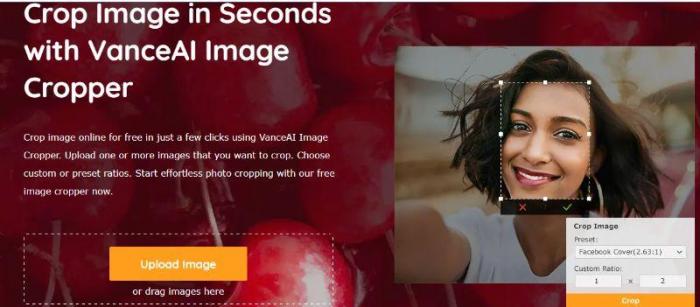 2. The best part about this app is that you can simply use the drop down menu and select a Preset. These are nothing but social media dimensions that you can apply to your images instantly. Moreover, you can also just type in the headshot dimensions you want and the app will adjust it accordingly.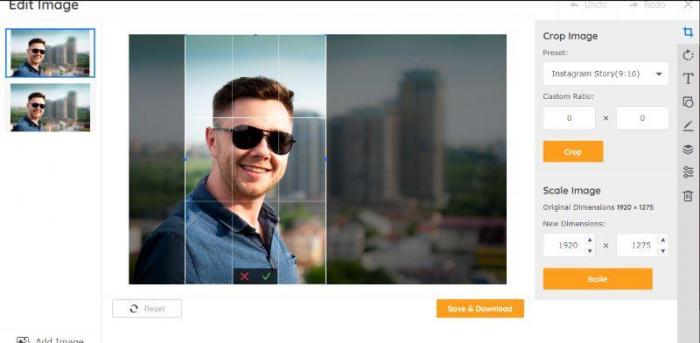 3. Click on the Scale button to apply the settings. Next, you can click on the Save & Download option to download the image into your local device. You can get any headshot dimensions within three simple steps with this tool.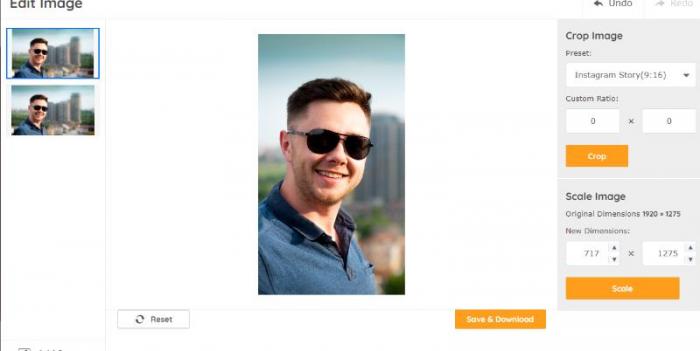 As much as you need to ensure that your headshot dimensions fit perfectly with the online platform requirements, you also need to ensure that your headshot is a high resolution headshot. Most websites run a quality check on images and you definitely would prefer to pass the check since it offers its own benefits.
Luckily, you can enhance your images automatically from VanceAI itself. More specifically, you can use the VanceAI Image Sharpener application to enhance headshots and make them high quality. Additionally, this app uses AI and Machine Learning to make your process faster, while also being capable of enhancing complicated images such as huge landscapes, portraits, and many more.
Let's see how to use VanceAI Image Sharpener to get high quality headshots and make photo hd:
1. Go to VanceAI or click on the link above to get access to the website. From there, you just need to click on the Upload Image button to proceed. This will open up the VanceAI Workspace.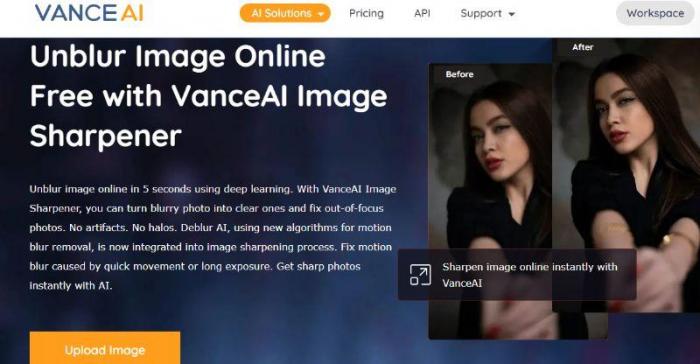 2. Here, you can upload images, change settings, and manage everything about your app. Select the Sharpen Image option and click on Start to Process. The app will start enhancing the quality of your image.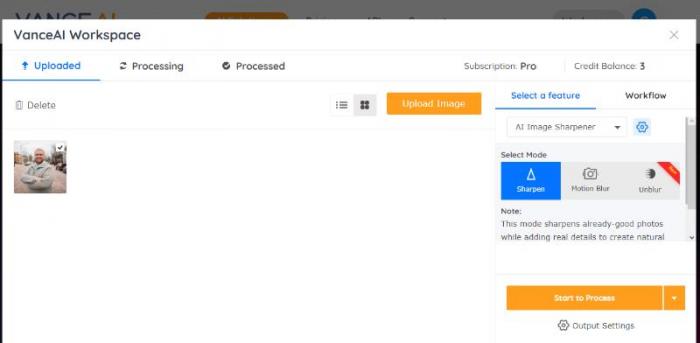 3. Now, go to the Processed tab, click on Preview to view the comparison image, and click on the Download Image button to save the image in your device.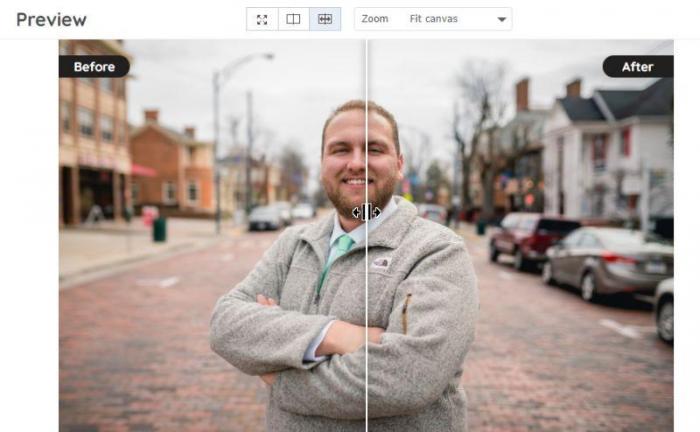 FAQs
1. What size are headshots?
While the typical headshot dimensions are somewhere around 1500x2100, they are nowhere indicative of the norm. The truth is that your headshot dimensions will depend on the social media platform you are using. Also, since most headshots are used as profile pictures, you need to be aware of your social media app's requirements. For example, a LinkedIn headshot size will be 400x400 or the Instagram size will be 320x320.
2. What size should a headshot be?
You should have a headshot image that is larger, hence a size around 1500x2100 would be ideal for that. In addition to that, you should keep a copy of that image and change to any specific headshot dimensions as per requirements.
3. What size should a professional headshot be?
Most professional or headshot dimensions intended for professional purposes are sized at 8"x10". However, again, when it comes to the digital space, things are different. Websites such as LinkedIn, Upwork, Fiver, and other professional and career based platforms ask for specific headshot dimensions and for that, you should make use of apps such as the VanceAI Image Cropper.
Conclusion
Getting the headshot dimensions right can be a tricky task but you can always make use of this guide in order to get the perfect image for your profile. The benefits of getting good headshots are too good to pass on. You can now also use automatic apps such as VanceAI Image Cropper to get headshot dimensions of multiple famous social media platforms, such as LinkedIn, Facebook, Instagram, Twitter, etc. For a further enhancement, you may also check other image quality enhancer tools from VanceAI for help.
Read more:How to Convert Low Resolution Image to High Resolution Online?
Do you find this post helpful?
Yes
No