Image upscaling tools like Img.Upscaler plays a crucial role in the digital world by allowing users to enhance the resolution and quality of their images. Image upscaling tools can help improve the overall quality of an image by increasing its resolution, sharpness, and detail. This can be particularly important for content creators who need high-quality images for content creation, blogging, videos, or other purposes.
Image upscaling tools can also be used to increase the size of an image, which can be useful for making wallpapers and other applications that require large images. This allows users to create posters, banners, and other products that look great and attract attention.
What is
ImgUpscaler

?

Img.Upscaler is an online tool that uses deep learning algorithms to upscale images and improves their quality. The tool is designed for individuals and businesses who need to enhance the resolution or size of an image without losing the important details and features. This tool can be particularly useful for graphic designers, photographers, and marketers who need to create high-quality visuals for various purposes such as presentations, advertisements, and social media posts.

With its advanced AI technology, Img.Upscaler can deliver high-quality upscaled images in a matter of seconds, making it a convenient and efficient option for those in need of image enhancement services. We will have a brief look at ImgUpscaler.com in this ImgUpscaler review while also discussing some alternative applications.
What can you do with ImgUpscaler?
Img.Upscaler can help you create high-quality images that are perfect for your marketing, advertising, and other content creation needs. The tool can upscale the resolution of your images and make them look sharper, clearer, and more detailed, which can help you stand out from the competition and create a more professional and polished image.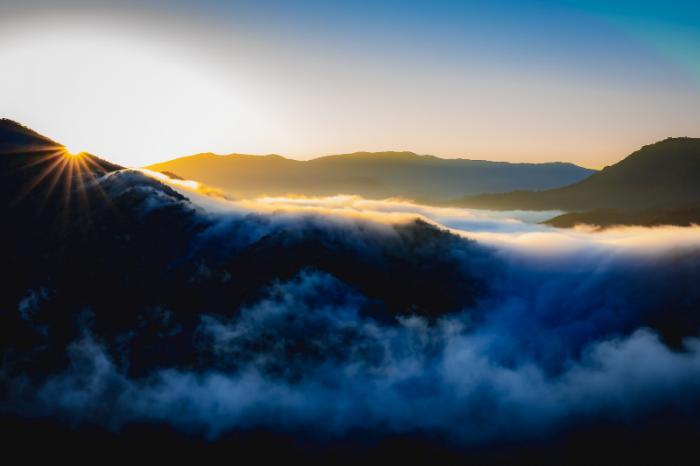 If you need to print an image or use it in a large format, Img.Upscaler can help you upscale the image to the desired size without sacrificing quality. This can help you create large posters, banners, and other products that look great and attract attention. With its advanced AI technology, Img.Upscaler can upscale images quickly and efficiently, allowing you to save time and focus on other important tasks.
For ImgUpscaler alternative applications, we will look at similar features and more.
How to use ImgUpscaler?
Step 1: By clicking on ImgUpscaler, you will be redirected to the main page of the online image upscale application. From there, you can navigate the website for more information or use the upload function.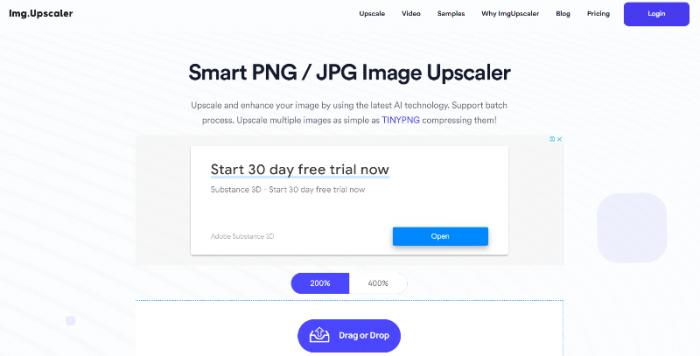 Step 2: Click on the upload button and choose the image that you want to upscale. The image will be instantly uploaded and displayed just below the upload button. All you have to do is click on the "Start" option to begin processing the image.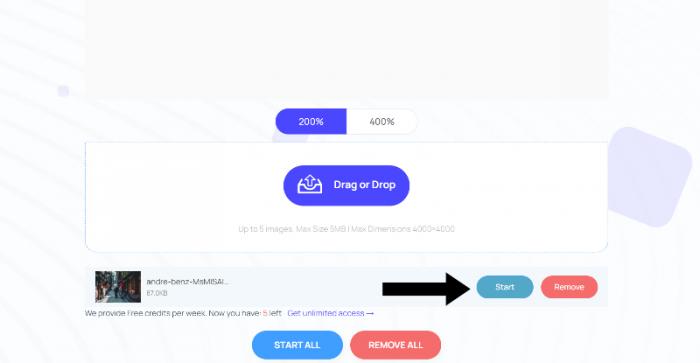 Step 3: The image will be ready in just a few seconds. Once it is ready, you will be able to download it by using the options given. Overall, using this tool online is simple and easy for most users.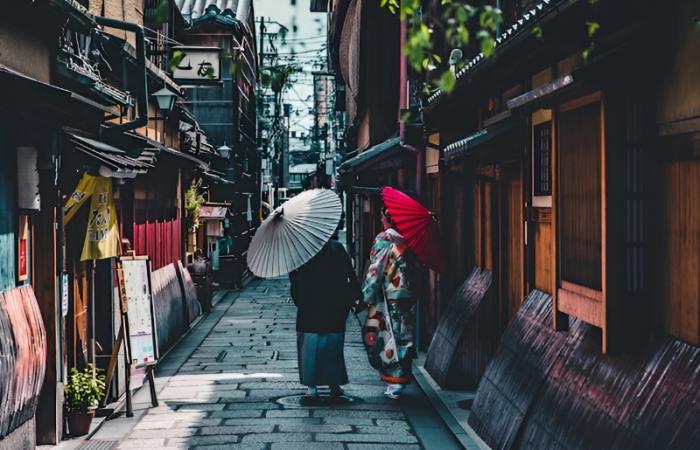 Best ImgUpscaler Alternatives: Our Picks
VanceAI Image Upscaler
Key features
AI Powered Tool: VanceAI Image Upscaler is also an AI-based tool that can process images automatically and enhance their quality to a noticeable extent.
Excellent UI design: The UI design of the platform is impeccable and not just takes into account ease of use, but also efficiency and practicality. In the Workspace, users can easily upload images, adjust settings, change VanceAI tools, and more.
Useful Features: VanceAI has a feature named Workflow that enables users to make use of multiple VanceAI tools together on any image. For example, it is possible for users to use VanceAI Image Upscaler and VanceAI Photo Restorer together, which will upscale an image and repair it from damage.
Pros
The VanceAI platform offers multiple useful features outside the standard AI image editing tools.
The application is more affordable and accessible than many other platforms.
Cons
So far, it supports JPG, JPEG, and PNG formats only.
How to use VanceAI Image Upscaler?
Step 1: Click on the link given above to access the tool online. Next, hit the Upload Image button to open the Workspace.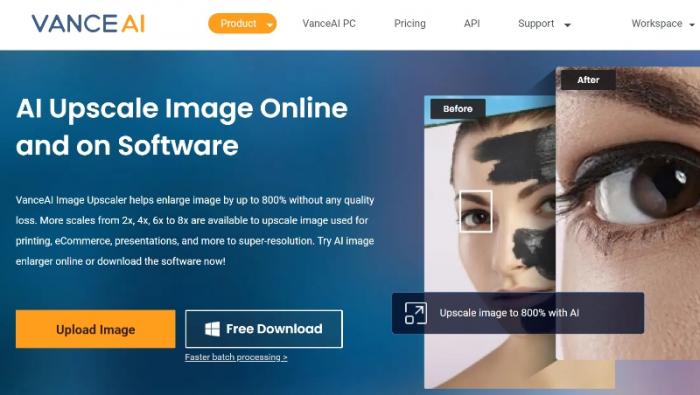 Step 2: Once inside the Workspace, you can upload the image and manage other things, such as view your remaining credits, switch between VanceAI tools, set preferences, and more. After uploading an image, click on Start to Process to begin upscaling the image.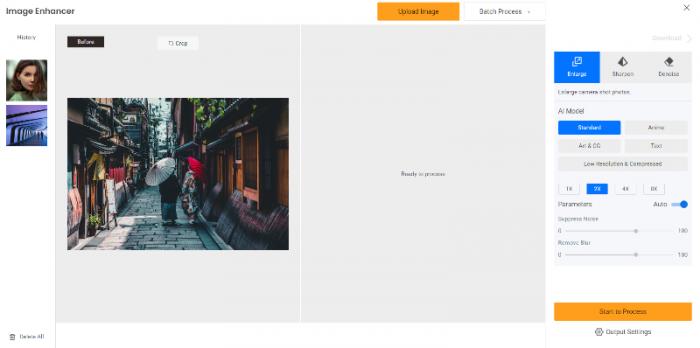 Step 3: The final image will be loaded on the screen and you can see the before-after comparison as well. Click on Download Image to save the image on your device.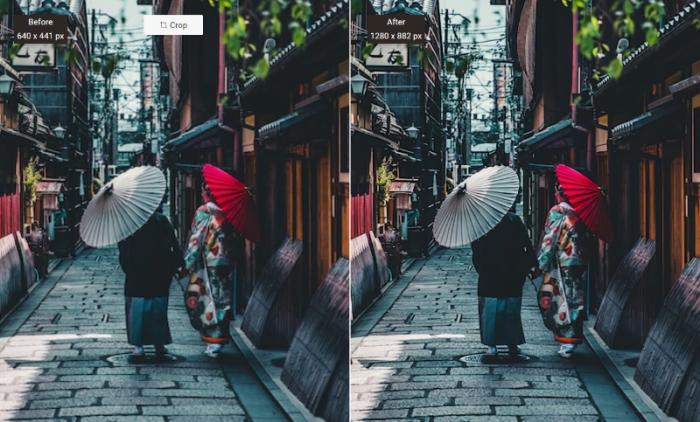 VanceAI Image Upscaler for Windows
Key features
Better Accessibility: VanceAI PC offers another way of using VanceAI tools for image editing and enhancement.
Simple and Direct Design: It has a simple design and makes it easy for users to produce results quickly.
Pros
Easy to use.
It is able to provide real-time previews, which makes it easy to track minute changes.
Cons
It doesn't offer as many tools as the online platform of VanceAI does.
How to use VanceAI Image Upscaler for Windows?
Step 1: Click on VanceAI PC to access the webpage online. From there, you can click on "Free Download" to start the download for the setup file. You can also purchase a subscription for VanceAI PC by using the "Buy Now" option.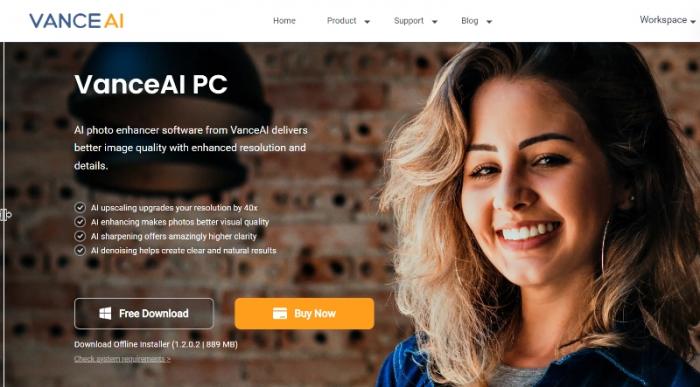 Step 2: Once you have the setup file, you can run it from your device to begin the installation. You can set your preferences during installation, such as location of files. After installation, run the software and choose the "Enlarge" option on the home screen.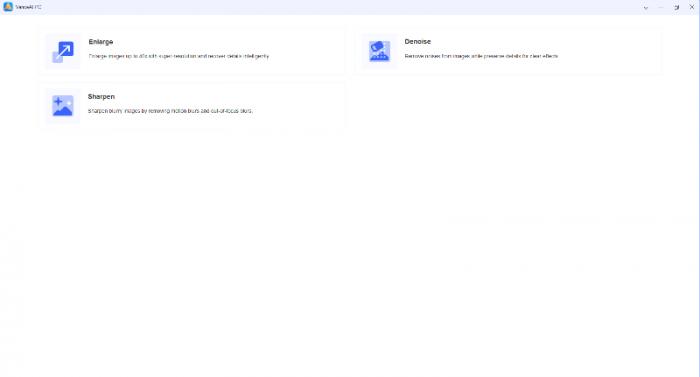 Step 3: Within seconds, you will see the image upscaled and enhanced. You can save the image using the options given in the software.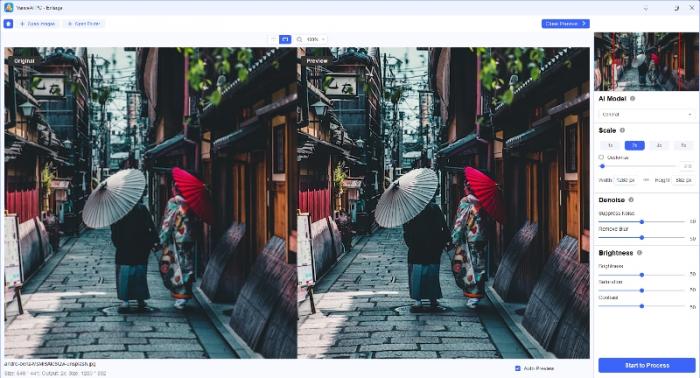 Bigjpg AI Image Enlarger
Key features
AI-Powered: BigJPG uses the power of artificial intelligence to generate high-quality enlargements, producing results that are comparable to professional photo editors.
Easy to Use: BigJPG is an online tool that requires no installation or downloads. Simply upload your image and select the size you want, and the tool will do the rest.
Fast Processing: BigJPG can process images quickly, providing you with a high-quality enlargement in a couple of minutes.
High Accessibility: BigJPG is one of the few image upscale applications that is available not just online, but also on mobile devices and desktops.
High-Quality Results: The AI-powered technology used by BigJPG produces high-quality enlargements that are virtually indistinguishable from the original image.
Pros
BigJPG can be a good ImgUpscaler alternative because it operates in a similar way and offers similar features.
It is a popular platform because of its ease of use and responsive website design.
Cons
It does not offer as many features as other platforms, such as VanceAI Image Upscaler.
How to use Bigjpg AI Image Enlarger?
Step 1: Click on the link given to get to the webpage of BigJPG for image upload. The page displays essential information about the application.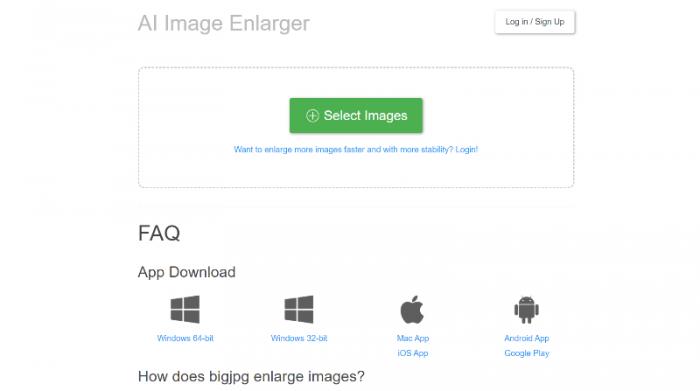 Step 2: Use the upload button to upload an image and you will see the image displayed below. Click on Start to begin processing the image.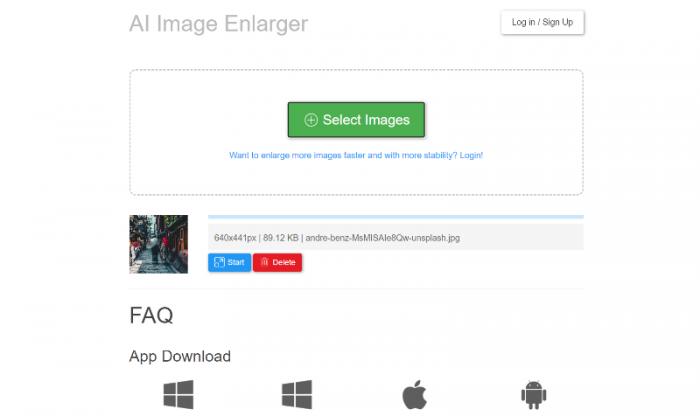 Step 3: The image will be processed in a few seconds and you will see it when the image is ready. After that, click on the Download option to save the image.
Imglarger AI Image Enlarger
Key features
Image Enlargement: ImgLarger AI Image Enlarger is designed to increase the size of your images without losing quality, making it a useful tool for printing or displaying images at a larger size.
Secure: ImgLarger uses secure servers and data encryption to protect your images and personal information, ensuring that your images are safe and secure at all times.
Multiple Tools: Similar to VanceAI, Imglarger has an advantage over many other platforms because it can offer multiple image editing tools that are powered by AI and capable of providing high quality images.
Pros
It offers high quality results at a consistent rate.
The platform offers multiple image editing and enhancement tools.
Cons
Some of the results from other tools can be improved.
How to use ImgLarger AI Image Enlarger?
Step 1: Use the link given and access the site. From there, click on the Select Images option or simply drop an image directly into the area.
Step 2: You can either start processing the image right away or click on the Edit option to fine-tune the image beforehand. You can upscale the image by 2x or 4x online.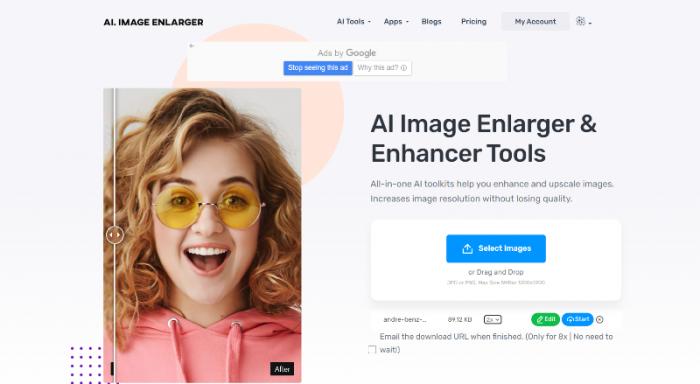 Step 3: After a few seconds of processing, the image will be ready for download. You simply have to click on the Download button for it to start.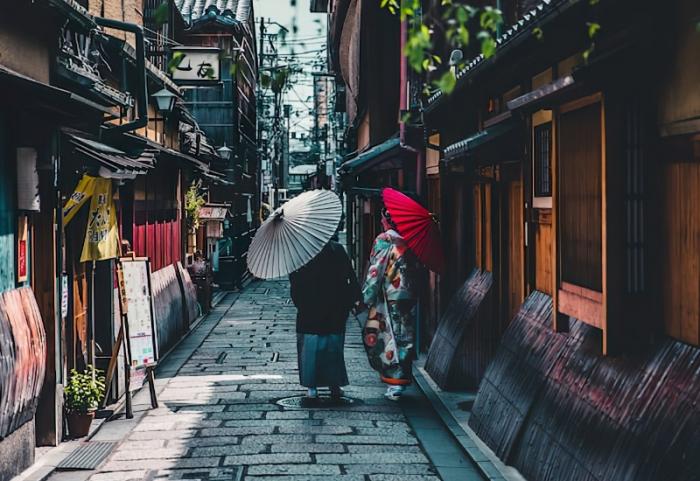 Conclusion
While Img.Upscaler or ImgUpscaler is a pretty good platform for image upscaling, there are many equally good or better ImgUpscaler alternative applications as well. ImgUpscaler makes good use of its AI-based technologies to provide decent images constantly. If you prefer applications that can offer image upscaling and additional features, VanceAI is one of the best options. It is also highly affordable and is available on desktop as well as on API.
Do you find this post helpful?