Best 10 Platforms for you to create interactive posts
Living in the world of social media has tons of advantages– you can get anything on your doorstep with a couple of clicks, converse with people on the other side of the planet in moments, and even make a living off of it. But there are some things we just cannot ignore, which include the divide that the internet has created between brands and their consumers.
Although the customers may now be aware of the behind-the-scenes of how their favorite product came into being, they may feel disconnected due to the very apparent differences in the lifestyle of, say, the CEO of Facebook and a normal 9-to-5 office worker. And this is where interactive posts come into play. An interactive post is literally a game changer!
What is an interactive post?
Interactive posts on social media are bits of content designed to act as a mode of communication between the brand and the consumers of social media. Fans can engage in the posts, which range from simple infographics and polls to even some monumental decisions that the brands hope to bring to existence with the valuable input of their users.
Naturally, interactive posts boost the engagement of social media handles and help gather important data that would otherwise be expensive to obtain. These can be improved through Photo Enhancer too. To an extent, interactive posts also create brand loyalty. For example, Netflix's k-community The Swoon holds their K-drama awards on Instagram, where fans get to pick their favorites using the "Polls" feature.
10 Platforms to create your own interactive posts
Now that you know what interactive posts mean, let us suggest some platforms that you could use to create your very own interactive post. Let your post ideas run wild because these apps will cater to every wish you have! Tip, you can upscale your image quality using VanceAI before turning them a interactive post.
| | | | | | |
| --- | --- | --- | --- | --- | --- |
| Application | Price | Quality | Features Options | Support Device | User Friendly |
| Beacon | Paid | Great interface | Hundreds of templates, Drag and drop feature | All | Good |
| Videoly | Paid | Automated | Product matched with videos automatically | Professional | Good |
| VanceAI | Free trial | AI photo enhancer tools | Image enhancers, image sharpeners | All | Good |
| SnapApp | Free | Thorough | Interactive questions, videos to support content | All | Good |
| WebyClip | Free | Matches info and videos | Snap&Shop feature, Great interactive post ideas | All | Good |
| Befunky | Free trial | Great editing | Edit photos in batch, thousands of graphics | All | Good |
| Canva | Free trial | Eye-catching picture quality | Marketing feature, Great interactive posts | All | Good |
| Magisto | Free | Superhuman video editing team | Video editing | All | Good |
| WordPress | Free | High | Website building, Interactive posts | All | Good |
| Pixabay | Free | High | Stock images, Blogging | All | Good |
1. Beacon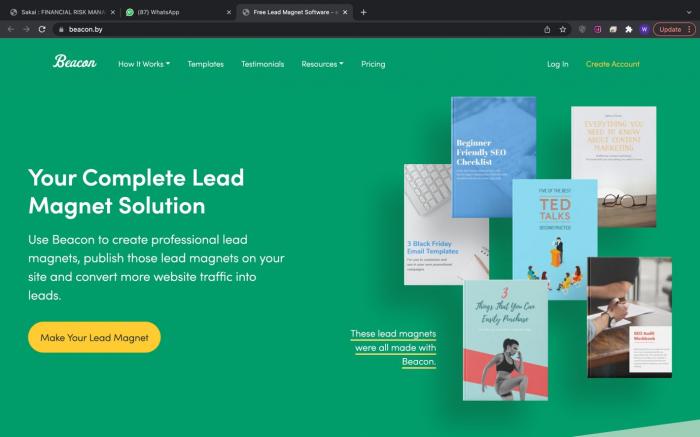 Beacon is primarily used to create Lead Magnets, but that doesn't mean you cannot utilize it to bring your interactive post ideas into existence. Beacon has hundreds of templates you can use to design an aesthetically pleasing post that you can either use the "polls" feature over on Instagram, Facebook, or Twitter or alternatively, present it as potential options for a multiple-choice post that you have thought about. If you do not like a particular template, you can use the "drag and drop" feature to switch things up and customize it according to your palette.
Pros
Loads of templates to choose from
Great interface
Cons
2. Videoly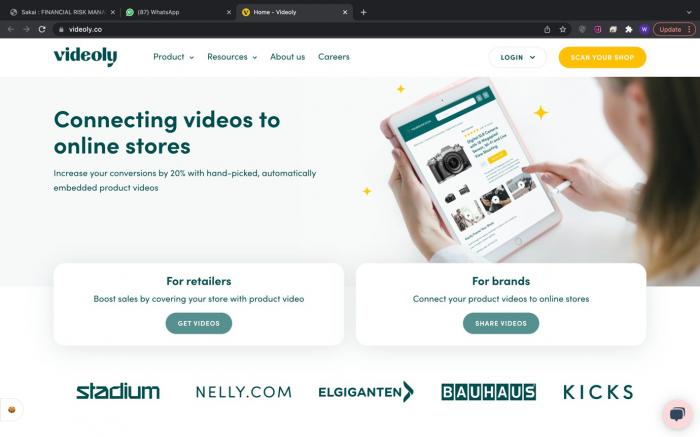 Videoly is what dreams are made out of. This application has a lot of automated features, which means your work can be done both thoroughly, and efficiently. Videoly aims to connect the products of your brand with suitable videos that are informative and interesting at the same time, making the whole process of the purchase a bit more fun.
Although the process is automated – for example, if you are a cosmetics brand, your lip product will be matched with a video of the same, or a similar lip product – there are actual humans who are hand-picking and validating the videos so that there are no embedding issues. You can actually see the effect of using this interface in numbers – the analytics available would show how videos are watched in your store, and how they make a positive impact on the add-to-cart conversion.
Pros
Product is matched with videos automatically
Based on videos
Cons
Mostly for professional brands and not individuals
3. VanceAI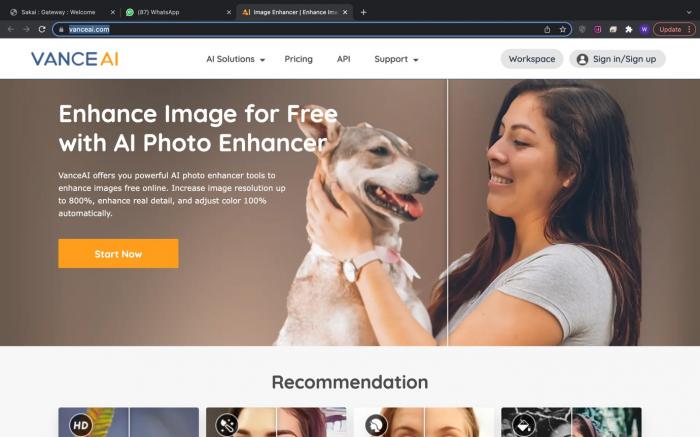 Ever tried to zoom in to see a product that is too small or too unclear on a website and got whiplashed from the entire website in large font, or worse, gotten redirected to a completely different site? Well, at least that would not be happening with your product, because VanceAI will have your back. VanceAI has powerful AI photo enhancer tools such as Image enlarger that would not only let you enhance the photo detail but also increase the resolution of the image you are viewing by 800%, all while automatically adjusting the color. And the best part, this whole process takes a grand total of… five seconds! Yes, you heard that right! This means the posts on your blog or your Facebook page will be the most stunning in your area, appealing to the eye of more and more viewers.
Step 1
After going to VanceAI.com you go to support and click on forum. You will be redirected to their posts' page. Here you can click on start a discussion to make a post.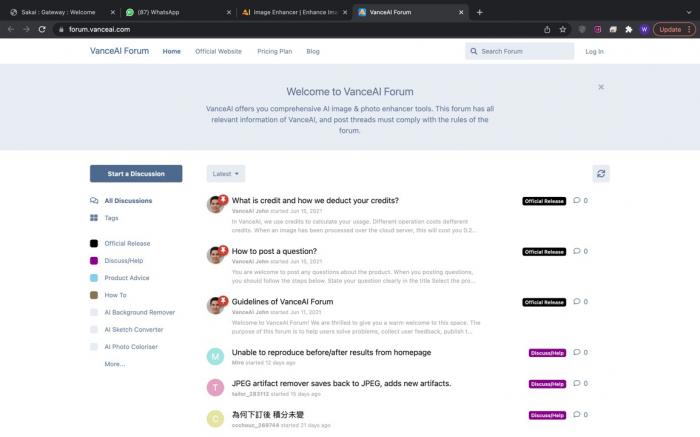 Step 2
Here you can add title and start typing. It allows you to add emojis and make edits to your posts too!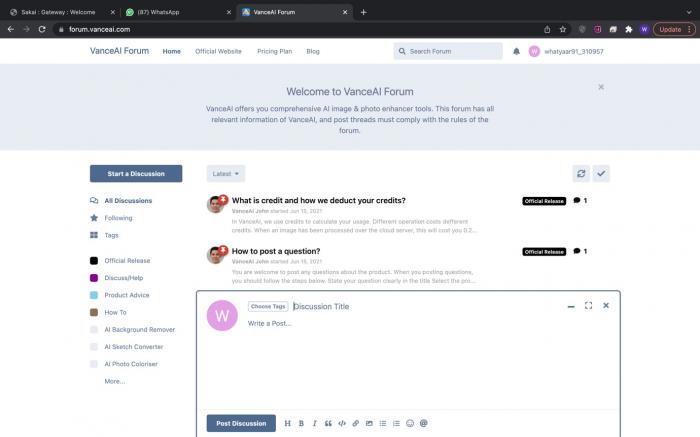 Pros
Gives you lots of options such as Image enhancers, image sharpeners etc.
Can read through lots of readers with the same opinions
Cons
Is not solely an interactive posts website
4. SnapApp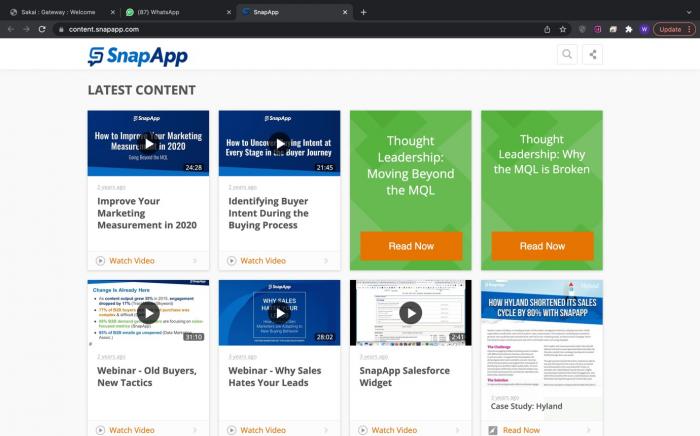 SnapApp is a very thorough website that will offer you the best of both worlds. Not only will you be able to design high-quality content, but you will also be able to engage your consumers with interactive questions that would help you get the gist of what they are looking for, and ultimately, tailor your recommendations specific to their interests. Who says no to self-service?
Pros
Has videos to support your content
Can engage readers with questions
Cons
Is a bit difficult to rank here
5. WebyClip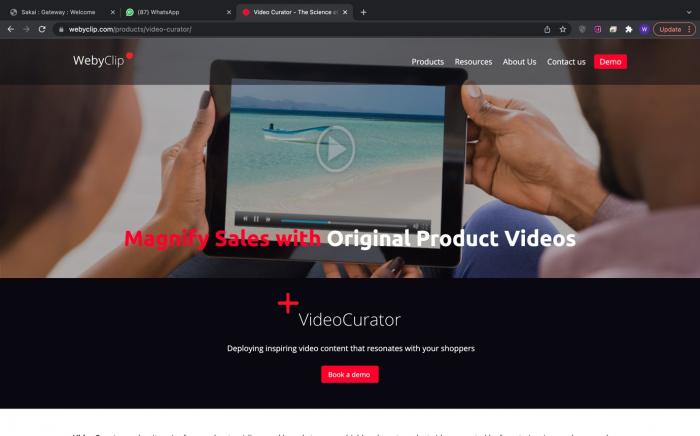 WebyClip will also match informative and helpful videos to the products in your page. What's more is that it will assist users who are not able to put their wishes on paper – in words, to be specific. WebyClip's Snap&Shop feature will help your consumers upload photos of objects in the real world and then direct them to something similar in your product range.
Pros
Matches information and videos
Gives great interactive post ideas
Cons
More focused on advertising products
6. Befunky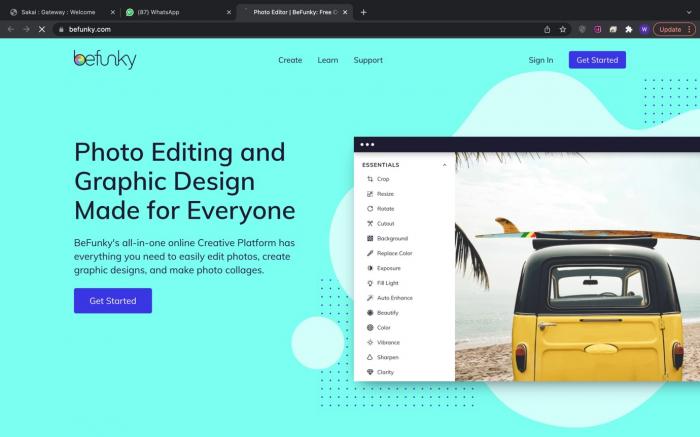 If you are looking for the perfect eye-catching photo to use for a special question that will choose the winner of your exclusive giveaway, or something of sorts, BeFunky is the way to go! Here, you will be able to edit photos in batch, use thousands of graphics, and even make some interactive posts for Facebook– that can be used to display the people who have participated in said giveaway. Three birds with one stone!
Pros
Is a great website for editing
Can make interactive posts related to editing and graphic design
Cons
Is not solely for interactive posts
7. Canva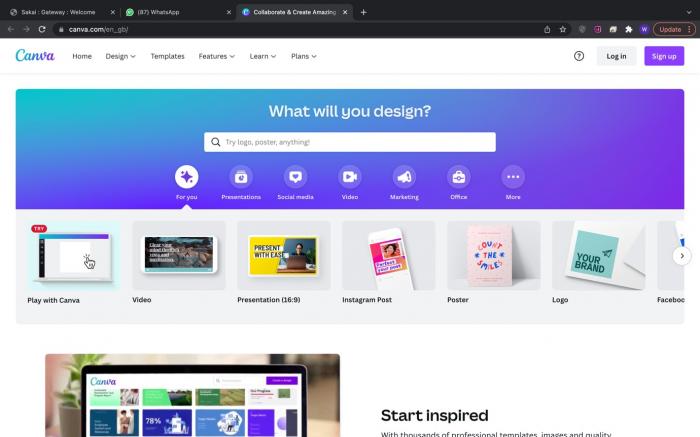 Did you say, interactive post? Canva has it all! Among it's interesting and wide array of features, there is the "marketing" one as well, which can conjure up multitudes of things ranging from Facebook Shop ads to your email newsletter. Canva is known for it's unique templates and eye-catching picture quality, so you know that consumers will flock to your blog immediately.
Pros
Is a great place to make interactive posts for Facebook and this website
Is one of the most famous Graphic designing app
Cons
People mostly come to it for editing and not reading
8. Magisto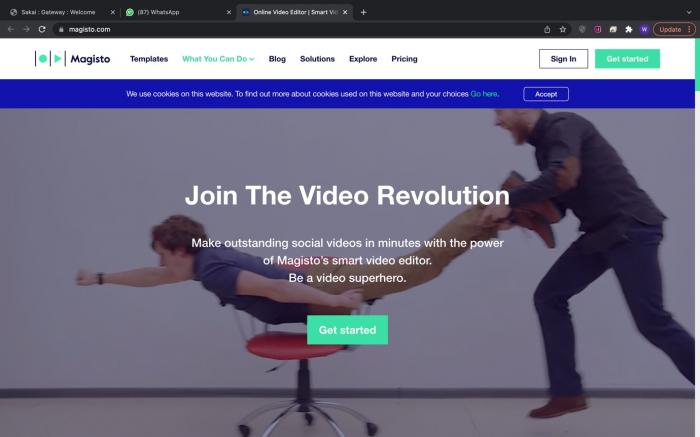 Magisto provides you with your very own superhuman video editing team that would help you put together startling videos and images that will tell a story of their own. Coupled with your product display, your website will be no less than a Hallmark movie thanks to Magisto. Here, you can get great interactive post ideas and post here too!
Pros
Can find a particular audience for your posts
Get videos and pictures for your products
Cons
Making interactive post is a secondary function here
9. WordPress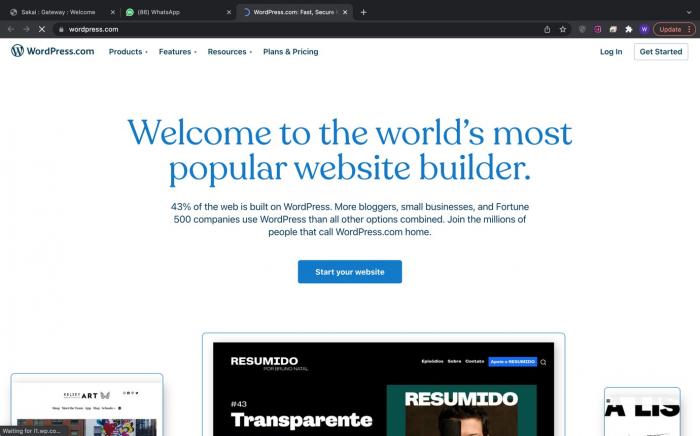 Wordpress' interface is probably the simplest one you can find, so if the thought of putting interactive posts together scares you, Wordpress will make it simple. With beautiful layouts and links to probably every website on the internet, an engaging experience is guaranteed for your consumers. Try it here!
Pros
Can make websites and interactive posts
Cons
Is not a place solely made for posting
10. Pixabay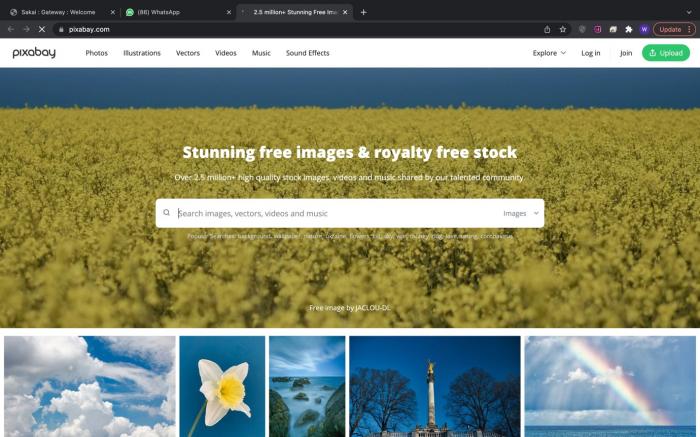 Can't find images to back up the one-of-a-kind idea that you have about an interactive Facebook post? Pixabay is your best friend! Pixabay has over 2.5 million high quality stock images that would make any bizarre idea come to life in the most mesmerzing way. Moreover, their blogging feature allows you to make interactive posts too! Try it here!
Pros
Great way to connect with like-minded people
Cons
Is more based on editing pictures and videos
Conclusion
And that is all we have for you today! An interactive post can literally do wonders! Try one of these platforms today and see if it makes a dent in your social media engagement (spoiler alert: it will).
By the way, VanceAI PC is full-featured desktop software developed by VanceAI that lets you instantly process local photos in bulk with more customization options, which will significantly simplify your workflow and boost your productivity. If you are not satisfied with the result, you can use some tools to make photo hd.Free Download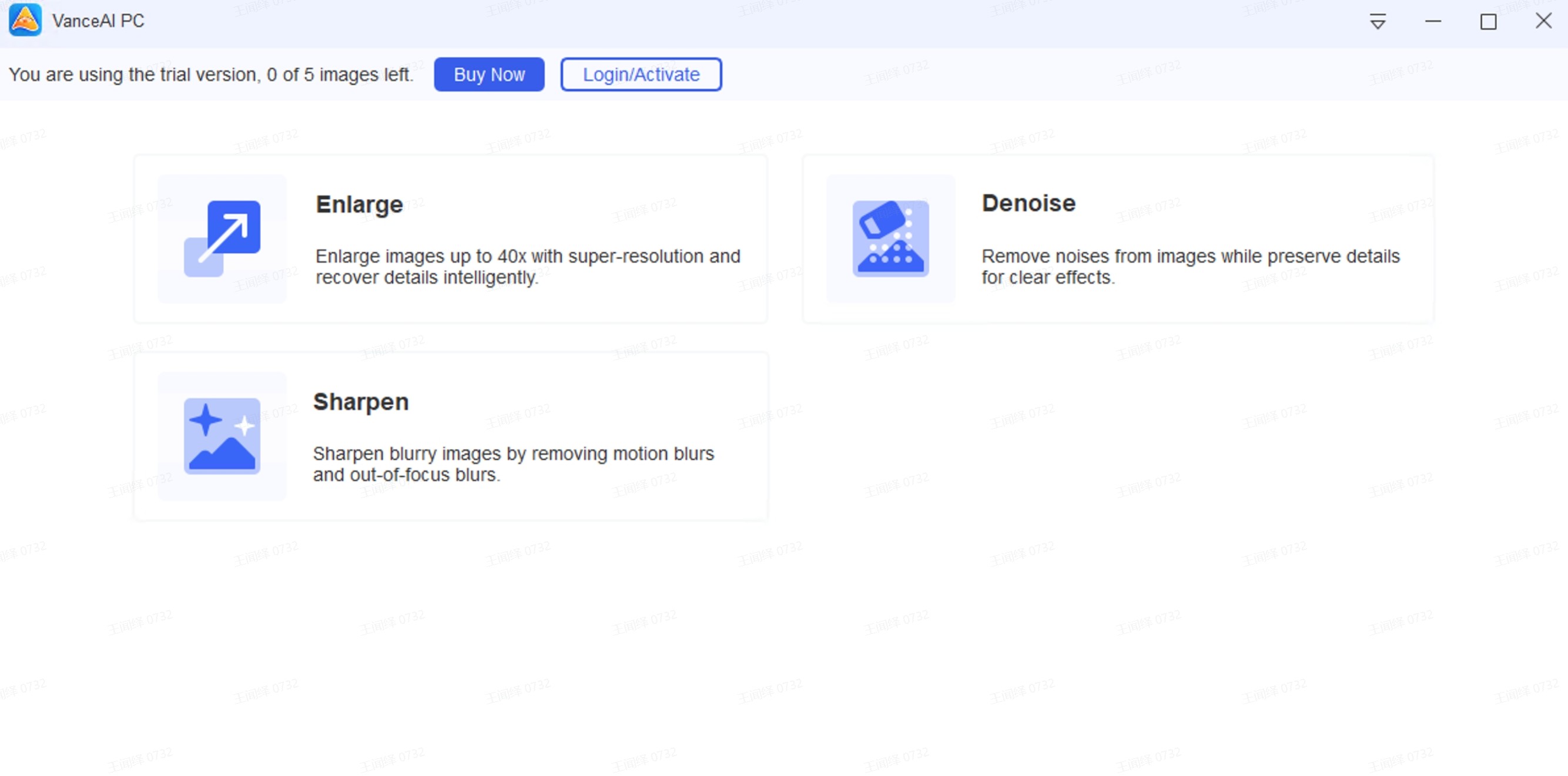 Also read: Top 5 Best Influencer Marketing Platform
FAQs
What are interactive Posts on social media?
Interactive posts on social media are anything which attract an audience to your page. These might include some copywriting texts or attractive images and much more!
How do I make my Instagram content interactive?
Adding hashtags and boosting your posts allow you to make your Instagram content interactive.
Do you find this post helpful?
Read More to Know Deeper: