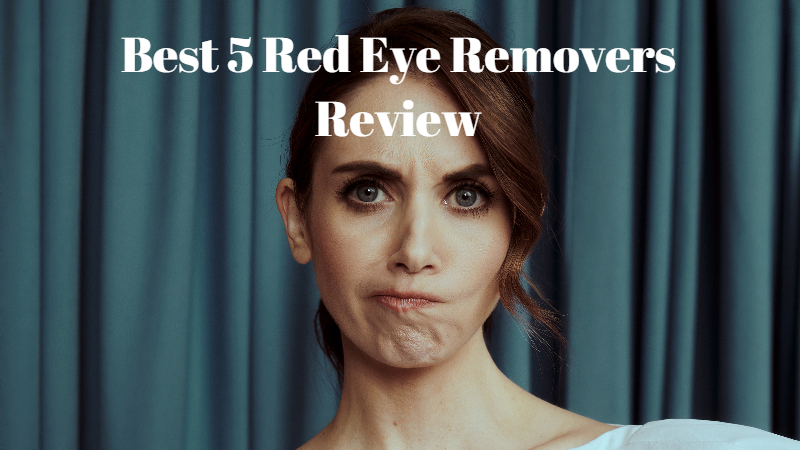 When we take pictures of people, especially portraits, the usual focus is the eyes. However, in many cases, a section of the eyes appears red and makes the whole image look strange. Luckily, you can make use of red eye remover online tools from this list to get rid of that unwanted effect and make your portrait appear normal again. Moreover, you can also make use of VanceAI Image Denoiser and VanceAI Image Sharpener, image enhancer tools from VanceAI, to further enhance your portraits and remove any other issues that they may have. In this list, you will get all the important information you need about the products before you start using them.
Best 5 Red Eye Removers List
Price: Fotor is a photo editor red eye remover application online that you can use for free to remove red eyes. However, to get access to all of its features you will need a free trial and payment after that.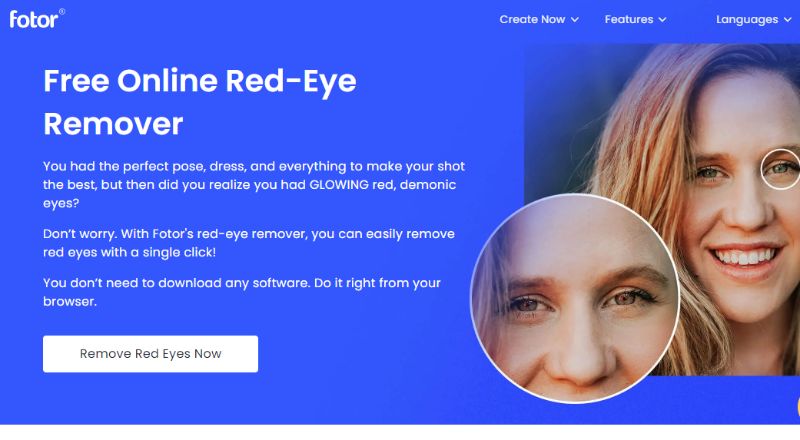 This is a free online red eye remover that can do a lot more than just to remove red eyes from photos. With Fotor, you get a whole bunch of image editing features that can be used for improving the image. It is also an automatic tool, hence users only have to upload an image and mark the spots of the red eyes. The free red eye remover tool will process the image and display results. You can also edit other eye-related effects such as eye shadow, eyeliner, and more.
Pros:
Fotor is a comprehensive online red eye remover tool.
It is easy to use.
Popular application.
Cons:
Features are limited for free users.
Can be buggy.
The brush feature can get tedious.
Price: iPiccy is an online red eye remover application that is absolutely free to use for all users.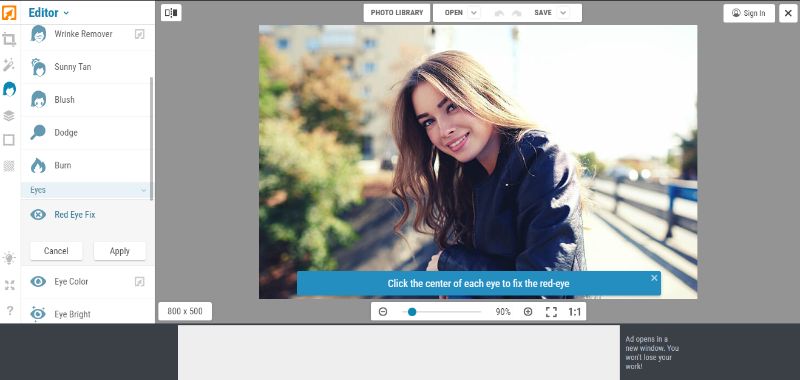 When it comes to red eye removal online, iPiccy is one of the best red eye remover app that you can use. Not to mention that this application offers many other fun features such as meme generator, bokeh effects creator, color correction tools, and more. When it comes to this application, you can go to the editor, click on the Retouch icon, and select the Red Eye Fix option. You just have to mark the spots and you're done. Similar to Fotor, you can edit an image in many ways. If you want to enhance the image further, you can use an AI image enhancer online.
Pros:
Offers a comprehensive photo editor.
Offers multiple other image editing features.
Free to use.
Cons:
Contains ads.
UI can be better.
Takes time to load sometimes.
Price: LunaPic is a Photoshop red eye remover alternative online application that is completely free to use.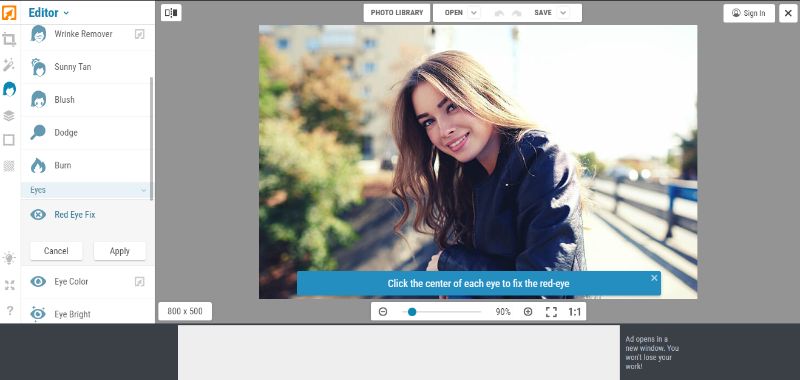 LunaPic is a free online red eye remover with one of the best image editors that you can get online. While LunaPic does take some time getting used to, you can basically use it like Photoshop once you get a hang of it. When it comes to the red eye remover tool, you merely need to upload an image and tap on the spots that have the issue. Once you click on the Fix button, the application will automatically process the image and display output. You can then remove noise from photo with VanceAI and your image will look pretty much flawless. Lastly, you can use the quick links given on the app to quickly share your images on social media.
Pros:
Can be a Photoshop alternative online.
It is fully free to use.
Offers one of the best editors online.
Cons:
Takes time to learn the tool.
Takes time to process images.
Lack of sample images.
Price: While you can make use of all the standard PicArt features, including the red eye remover app, you will need at least a Gold subscription for more features and non-watermark images. The Gold subscription costs $4.66 per month.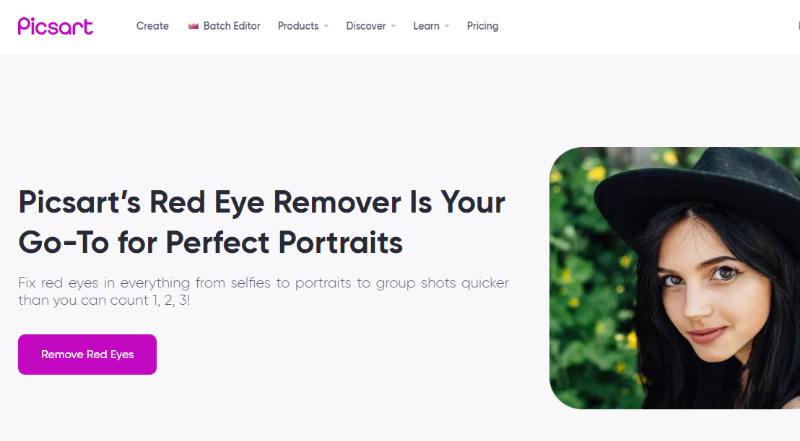 This red eye remover online can be used for images as well as videos, which gives it an edge over many other applications. Other than that, it also has a blog and a design school feature that you can use to get tips on designing. You can download the app from Microsoft Store, Google PlayStore, or Apple App Store and open an image in the app. The app will fix the red eyes for you. You can also do an AI noise reduction from VanceAI to enhance the image further.
Pros:
Automatic processing.
Easy to use.
Great UI.
Cons:
Tedious installation.
Limited free use.
Takes time to process.
Price: This red eye remover online tool is free to use.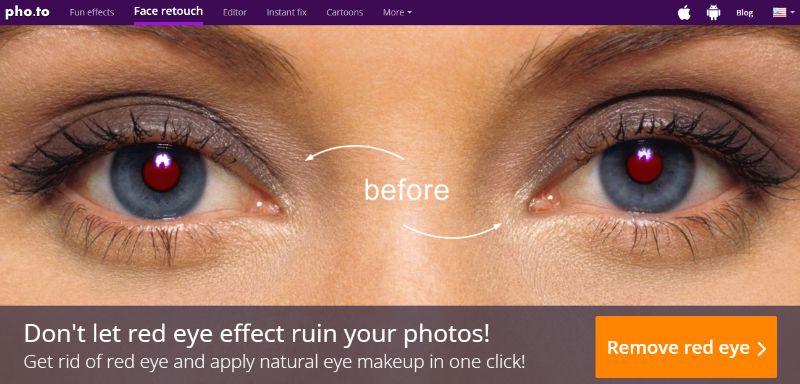 The good thing about this tool is that you can use it on your desktop as well as on mobile devices that have either Android or Apple operating systems. You can easily fix the red eyes effect and then make it clearer with VanceAI. Other than that, this app also offers a bunch of image filters to make your image look prettier. You can simply upload an image and let the application do the processing. You only need to wait for the results for a few seconds.
Pros:
Easy to use.
Available on mobile devices.
Free to use.
Cons:
Results can vary.
Takes time to process.
Users need to unblur image from other tools.
Conclusion
With these tools, you can easily remove red eyes from images without having to worry about how to. That is because these tools are designed with enough intuition that they can process images automatically. You will only need to mark the red eyes and that's it. If you want, you can deblur image online with VanceAI after processing the images with any of these tools. Or just crop your image with VanceAI Image Cropper to perfect the composition. Also read: 5 Selective Blemish Remover Tools