Tutorial: How to Use VanceAI Anime Upscaler
How to get quality anime images with VanceAI Anime Upscaler?
Step 1: Find VanceAI Anime Upscaler
You need to click VanceAI.com, and then find AI Anime Upscaler within Productivity before experiencing the stunning effects brought about by VanceAI Anime Upscaler, as seen through the screenshot below.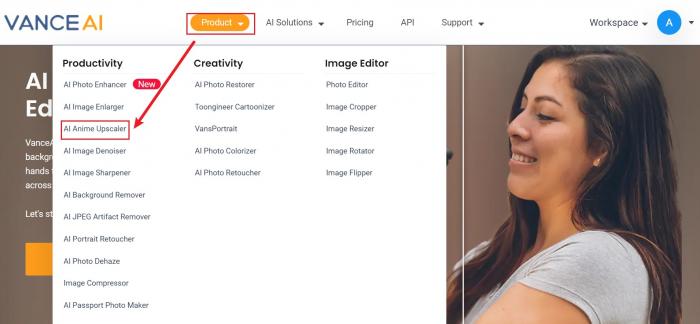 Step 2: Upload anime image
Once clicking on VanceAI Anime Upscaler, or AI Anime Upscaler, you will see the product homepage. Having a basic understanding about the product, you can click on the noticeable button Upload Image.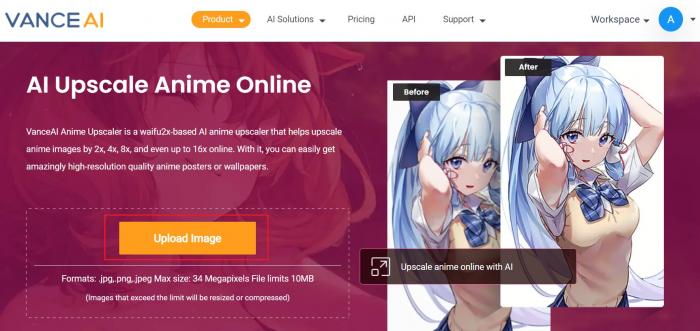 Step 3: Preview and download the processed image
After uploading an anime image, you will be led to the workspace wherein Anime from Photo Type should be chosen. Click on Start to Process and you will see the final result in a matter of seconds.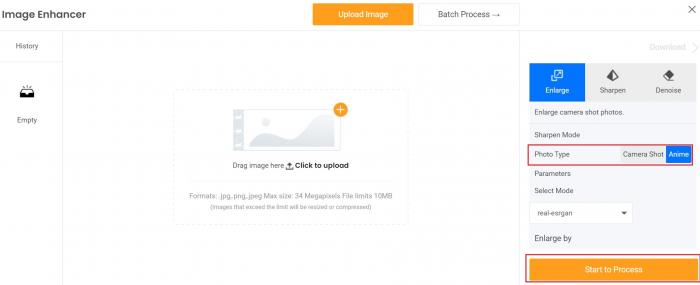 Through the before-and-after comparison, it is not difficult to see the differences, as proven by the high-resolution result. The original size of this image has not been altered, however. Another striking feature is that VanceAI Anime Upscaler helps you upscale your anime image by multiple times while retaining its resolution. The button Download Image enables you to save the anime image to your device. It does look easy, doesn't it? Then try to upscale your anime in the pop-up window on the right. Of course, you can also choose to download it directly.
Read more: How to Upscale Anime Photos in One Click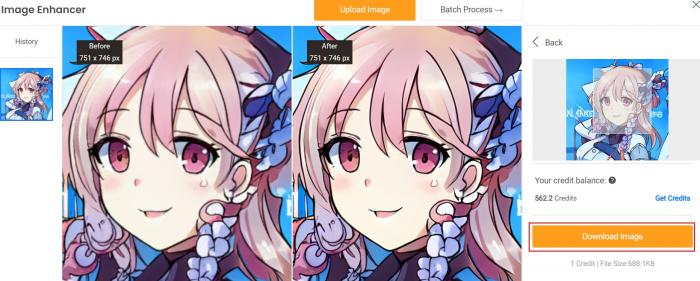 Do you find this post helpful?
Read More to Know Deeper: