VanceAI Image Upscaler upscales your low-resolution images, scaling up to 1X, 2X, 4X, and 8X within 5 seconds. Unlike traditional photo editing tools, this AI image upscaler will enlarge your photo with one click, enhancing the texture and details of your photos. You can get amazing results without learning complex procedures. Even if you are a newbie, you will get satisfying results because images will be processed automatically. 
VanceAI can help people who work in many fields such as photographers and e-commerce shop owners, etc. This tool will help enlarge photos to make them more delicate. Now, you can use VanceAI Image Upscaler by 2 methods. Here is the detailed procedure.
Method 1: Visit VanceAI Image Upscaler's Official Page

Step 1: Before using this online image upscaler, you must first visit VanceAI Image Upscaler's official page. After you open the website, you can click "Upload Image" to upload your images to be processed to the cloud.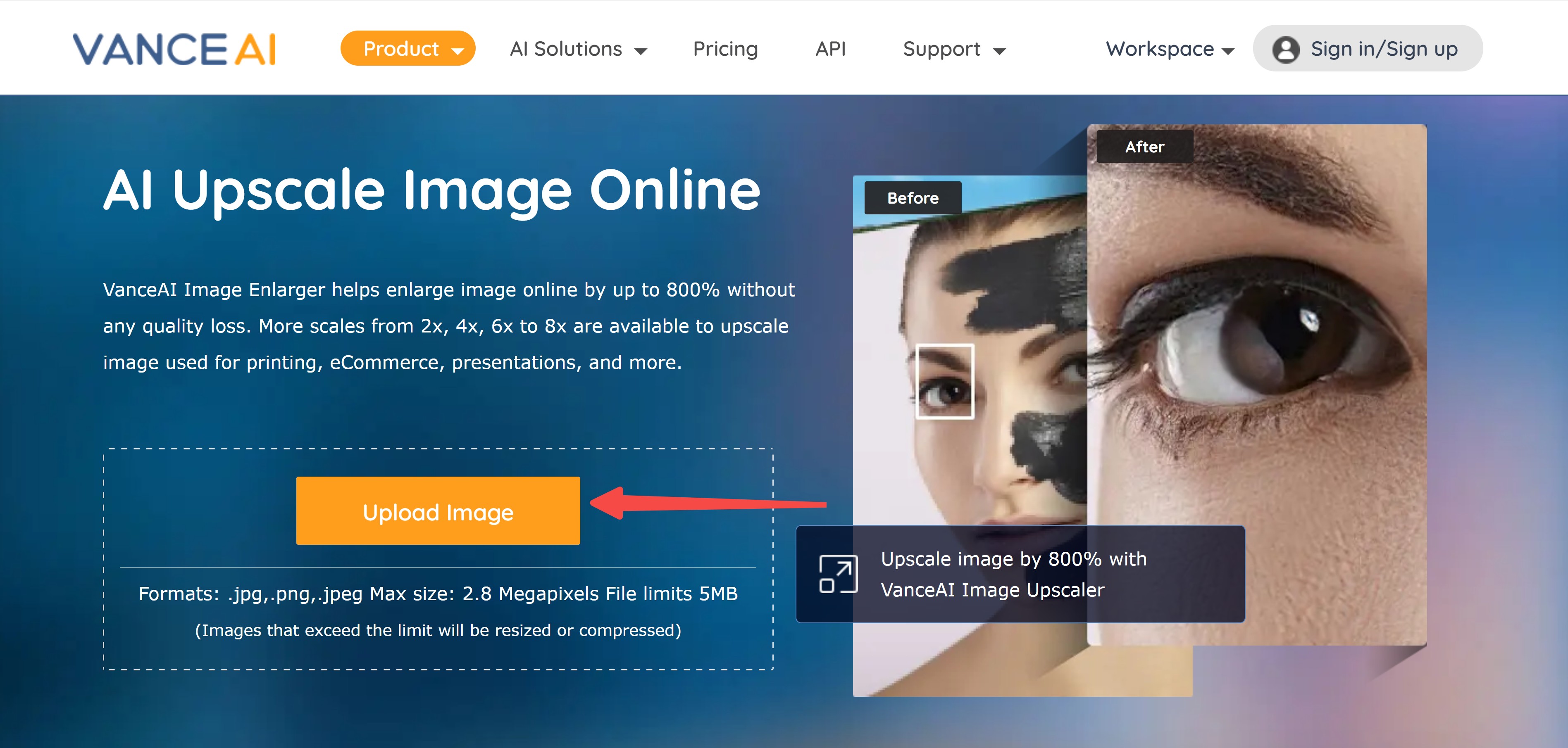 Step 2: After uploading images, a workspace appears on the screen. On this page, you will see there are several choices. You can choose the type of photo, camera shot, or anime. Also, you can adjust parameters by yourself, upscaling 1X, 2X, 4X, or 8X. Besides, you can adjust other parameters like sharpening level and denoising level. When all the settings are done, click "Start to Process".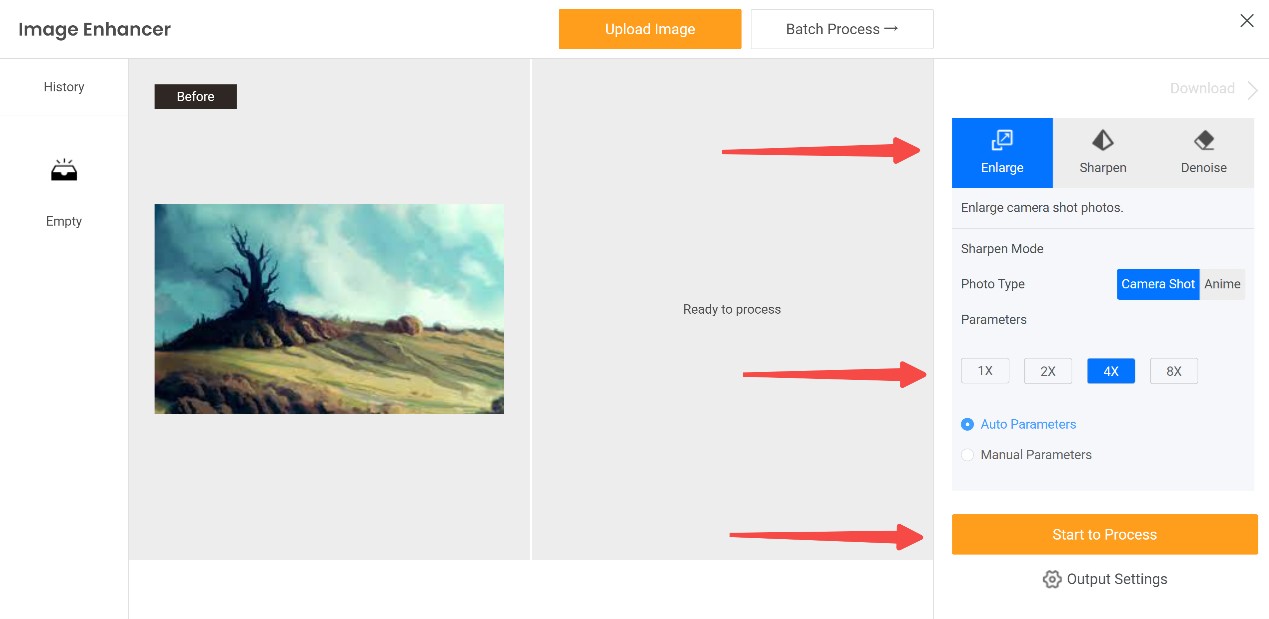 Step 3: Wait for a few seconds, and an amazing result will show on your screen. I choose to upscale 4X so the image is enlarged from 290x174 px to 1160x696 px. The image becomes clearer than before. If you are satisfied with this result, you can click "Download Image" to save this image to your PC. If you are not satisfied with this result, you can click "Back" to adjust some settings and process again.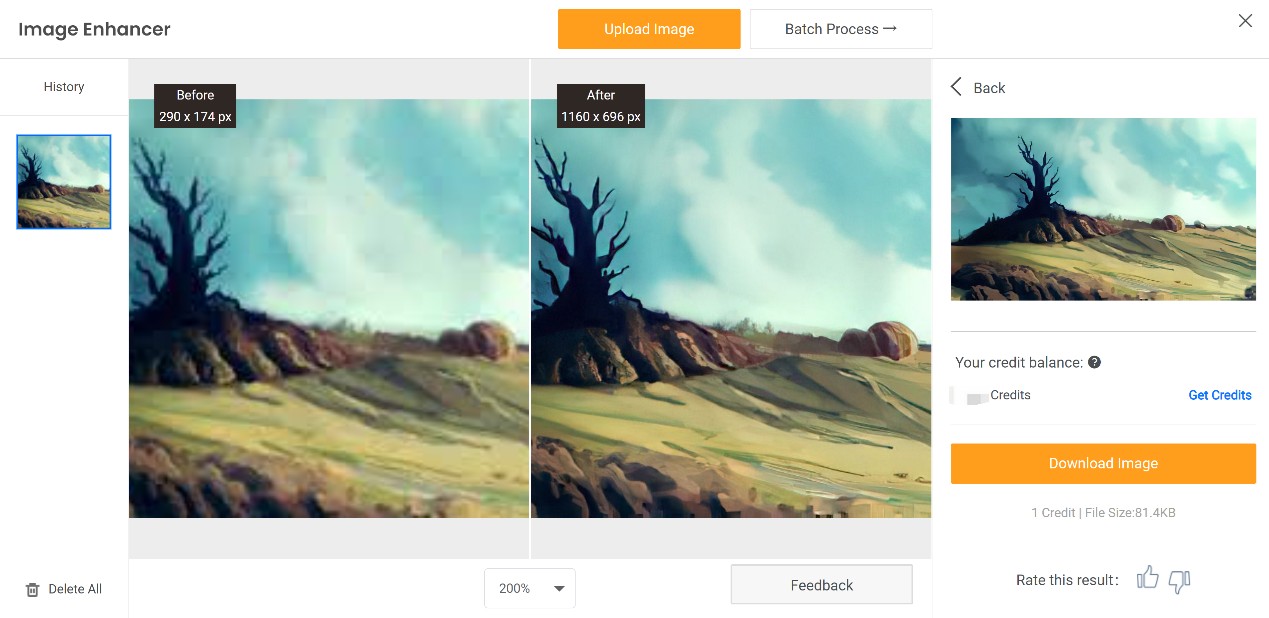 Method 2: Visit VanceAI Upscaler Workspace

Except for VanceAI Image Upscaler product page, you can also use VanceAI Upscaler Workspace to process your image. Upload your image directly to this workspace and click "Start to Process". The image will be processed automatically and you will get a satisfying result.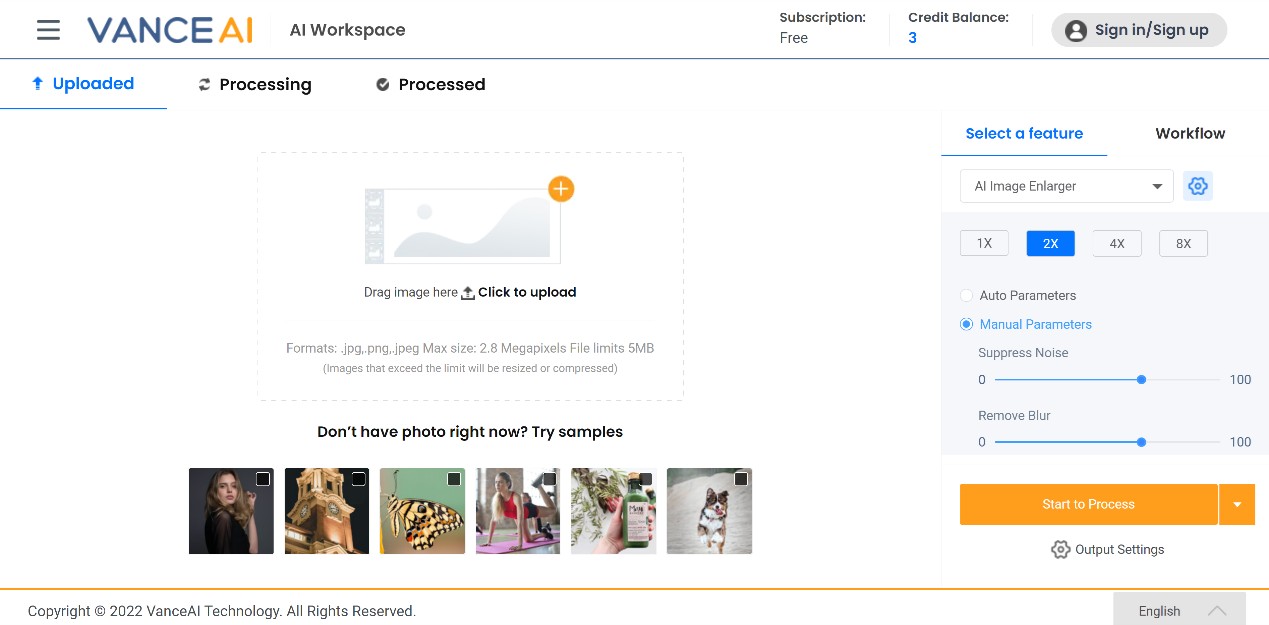 Pros&Cons
Pros
The AI-powered tool uses AI technology & deep learning
Enlarge image with scales ranging from 1x to 8x
Data secure guarantee
Get a result quickly
Enhances details and texture without pixels loss
Get incredible results in one click
Cons
Only offer 3 free credits every month
Conclusion

VanceAI Image Upscaler is definitely an effective tool for those whose photos needed to be improved. An artificial intelligence system generates results automatically and instantly. With this level of performance and precision, everyone would want to check out this platform at least once. There are no flaws in its operation. VanceAI offers services that relieve work-related stress and reduce user workload. If you have low-resolution images and you are interested in AI online image upscaler, get your credits and try it.
 
Do you find this post helpful?