What is Photo Editor Ippicy?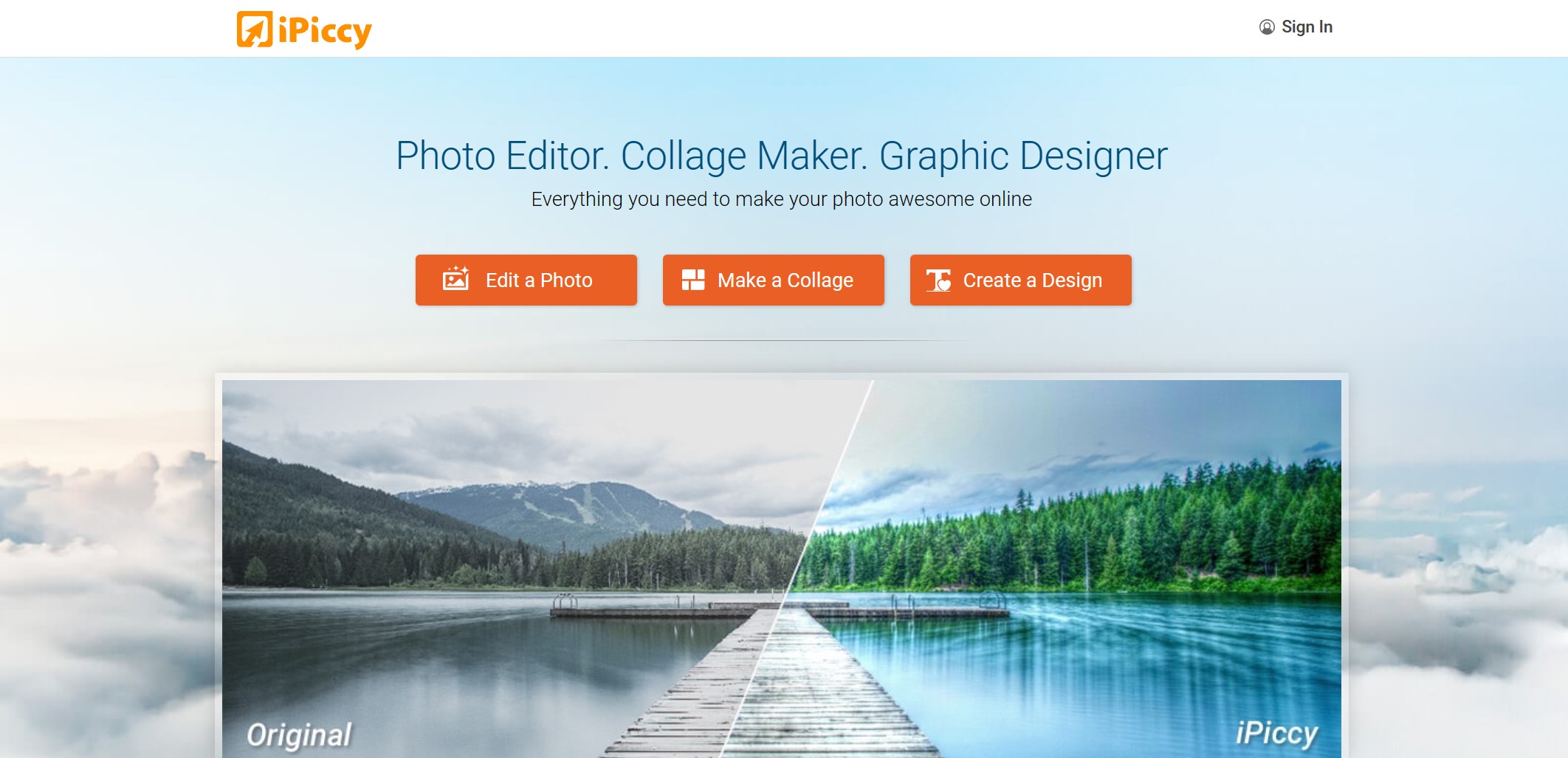 iPiccy is an online photo editor app that can be a useful tool for graphic designers who need to make quick edits to photos. Since it has a great user-friendly interface, as well as a wide range of editing tools, the iPiccy photo editor allows designers to enhance and modify images efficiently without the need for advanced software.
iPiccy is pretty accessible too. As an online application, it can be accessed from any web browser without requiring any installations or downloads. This convenience allows designers to work on their projects from various devices, whether it's a desktop computer, laptop, or even a tablet.
iPiccy offers a wide array of editing features that cater to the needs of graphic designers. These include basic adjustments like cropping, resizing, and rotating images, as well as advanced editing options like adjusting colors, applying filters, and adding artistic effects. This iPiccy review will discuss more about this tool and present some alternative tools as well.
Key Features of Ippicy
1. Accessibility
iPiccy is an online application that can be accessed from any web browser, making it convenient and available across different devices.
2. User-Friendly Interface
The interface of iPiccy is designed to be intuitive and easy to try, making it accessible for users with diverse levels on photo editing experience.
3. Comprehensive Editing Tools
iPiccy offers a wide range of editing features, including basic adjustments, advanced editing options, retouching tools, text editing, overlays, filters, and collage maker, providing users with a variety of creative possibilities.
4. Speed and Efficiency
As a web-based app, iPiccy allows users to edit and save their photos quickly without the need for software installations or updates.
5. Sharing and Saving Options
iPiccy provides options for saving edited images directly to local storage or sharing them on social media platforms, facilitating seamless integration with various online platforms.
Unfriendly Cons for Ippicy Editor
1. Initial UI Confusion
Some users may find the user interface of iPiccy confusing or overwhelming at first, as there are numerous editing options and tools available. It may take a bit of exploration and familiarity to navigate and understand all the features.
2. Emphasis on Manual Editing
iPiccy offers many tools, such as iPiccy photo collage. While they are all somewhat easy to use, the platform doesn't offer automatic processing of photos. Users will need to learn how the tools work and use them manually.
3. Limited Access
You can use the iPiccy editor online free of charge for the most part. There are some features on the platform that will require you to sign in first. You will need an account to get full access to the features and tools that the platform has to offer.
IPPICY VS Best 5 Ippicy Alternatives
| | | | | | | |
| --- | --- | --- | --- | --- | --- | --- |
| Categories | iPiccy | VanceAI | Photopea | Photoshop | Pixlr | Fotor |
| Performance | Stable website and consistent. | Smooth performance overall. | Offers good performance. | Users will require a medium to high-end system to run Photoshop smoothly throughout the session. | Pretty smooth performance. | Can be a bit laggy at times but stable enough overall. |
| Price | Free to use | Free use to some extent. Paid plans start from $4.95 per month. | It costs $5 per month. | Offers a 7-day free trial. After that, it will cost $20.99 per month on subscription. | It costs $4.90 per month. | It costs $2.99 per month. |
| Easy of Use | The UI can be improved to increase ease of use. Nonetheless, it is simple enough. | Easy to use. | Users need to learn about the tools first. | It has a steep learning curve. | It is relatively easy to use. | Easy to use. |
| Features & Tools | It can offer more. | It offers many tools and features. | It offers many tools. | It arguably offers the most tools and features out of all. | You will find a good number of features here. | Offers a ton of special features. |
VanceAI Photo Editor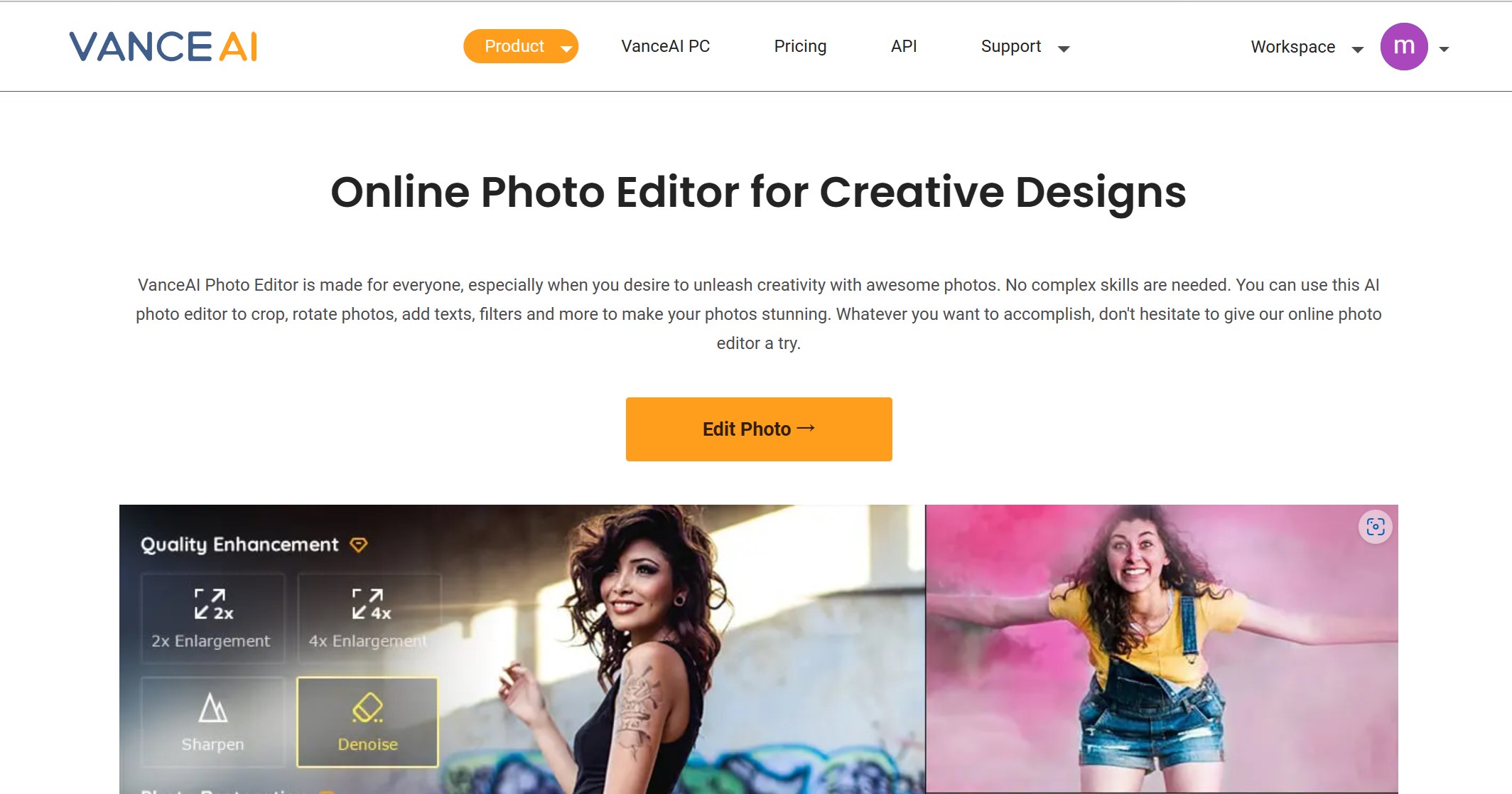 Key Features:
1. Comprehensive List of AI Tools
VanceAI Photo Editor offers a diverse range of more than 15 image editing tools, including the AI Image Upscaler, Background Remover, Art Generator, Image Denoiser, and more. Moreover, it is an active platform that introduces new features and tools from time to time.
2. Highly Accessible
VanceAI ensures high accessibility with VanceAI JA, VanceAI PC, and an API package for seamless integration into different workflows and platforms. VanceAI JA makes the platform usable in Japanese while VanceAI PC is the desktop version of the application.
3. AI Image Processing
Whether you want to crop an image or enhance its quality, you can rest easy as the AI and Machine Learning algorithms of VanceAI do the work for you. In most cases, all you'd have to do is upload an image, choose your preferences, and that's it. Many tools also offer customization options for users.
How to use VanceAI Photo Editor Online
These steps can be considered similar to most VanceAI tools. For this example, we will consider VanceAI Image Enhancer.
Step 1: Click on the given link over here then you can access this tool online. Next, use the Upload Image option to go ahead.
Step 2: In the Workspace, you can upload the image that you want, set your preferences on the right, and then click ''Start to Process'' to enhance the photo.
Step 3: The preview of the finished image will show off on the screen. You can try to click on 'Download Image' to save this image to your device.
Photopea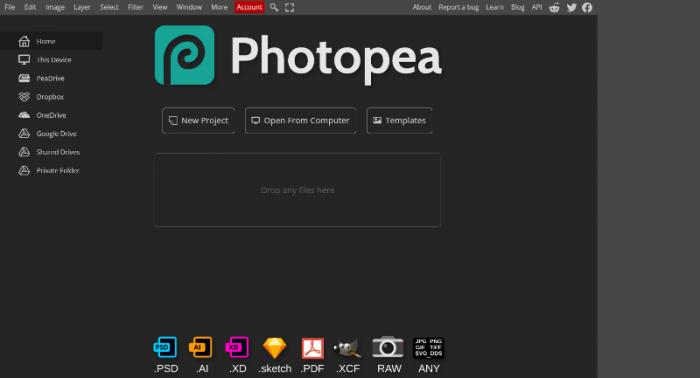 1. Regular Fixes and Updates
Photopea is regularly updated with new features, bug fixes, and performance improvements. This ensures users have access to the latest tools and functionalities.
2. Wide Image Format Support
Photopea supports various file formats, including PSD, JPEG, PNG, GIF, SVG, and more. It enables users to open, edit, and save images in different formats, ensuring compatibility with different platforms and applications.
3. Wide Range of Tools
It is designed to be similar to Photoshop, and following that, it offers a wide range of tools that users can use to edit their images in detail. The platform has a range of selection tools along with brush tools.
Adobe Photoshop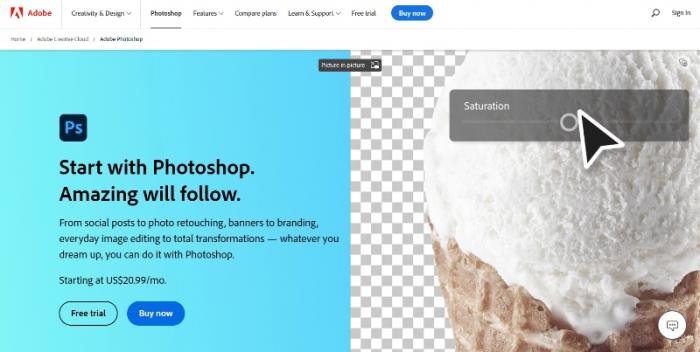 1. Integration with Many Tools
Photoshop seamlessly integrates with other Adobe Creative Cloud applications, enabling smooth workflow integration with software like Adobe Illustrator, InDesign, and Lightroom.
2. Smart Objects Feature
Smart Objects in Photoshop enable non-destructive editing and flexibility in working with embedded or linked content. They preserve the original image quality and allow for easy updating and manipulation of the content.
3. Advanced Editing Capabilities
Photoshop provides capabilities for 3D editing and modeling, allowing users to create, manipulate, and texture 3D objects within the software. It supports various 3D file formats and offers tools for lighting, rendering, and exporting 3D content.
Pixlr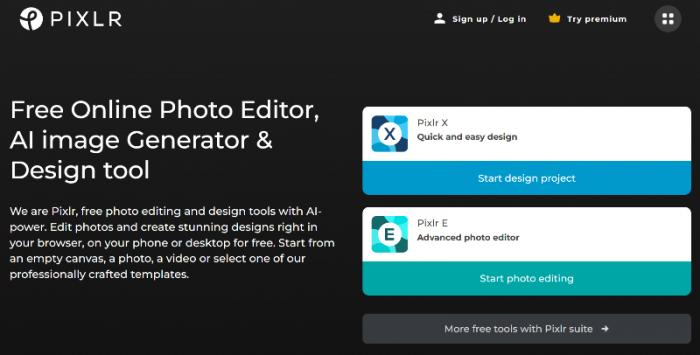 1. Essential Tools
Pixlr offers essential editing tools such as crop, rotate, resize, and straighten, allowing users to make basic adjustments to their images.
2. Various Filters and Effects
Pixlr provides a wide range of filters and effects that can be applied to images. Users can choose from various artistic filters, overlays, textures, and photo effects to enhance the look and style of their photos.
3. Accessibility
Pixlr is available as a web-based application, accessible from any web browser. Mobile apps for both iOS and Android devices are provided also, which can enable users to edit photos on the go.
Fotor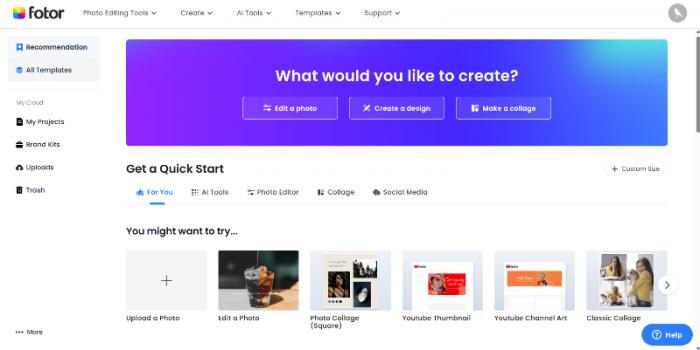 1. Creative Tools such as Collage Making
Fotor offers a collage maker tool that let users experience and combine diverse photos into creative and visually appealing collages. It provides various templates, layouts, backgrounds, and customization options to create unique collages.
2. AI Image Enhancement Features
Fotor utilizes AI technology to automatically enhance photos with one-click adjustments. The AI enhancement feature analyzes the image and applies appropriate adjustments to optimize colors, exposure, and sharpness.
3. Advanced Editing
In addition to basic editing, Fotor offers advanced editing tools including curves, levels, exposure, color correction, and tone adjustments.
Conclusion
The iPiccy platform offers many editing tools to users. The application offers a lot of free access to users and, for the most part, it is pretty stable in terms of technical performance. Apart from the editing tools, you will find some enhancement features and a collage maker feature as well. If you are looking for alternative tools, you can definitely try out the tools listed in this review. Fotor is another app that offers a collage maker. VanceAI is one of the easiest apps to use due to its AI-based approach to photo editing and enhancement.
Do you find this post helpful?