Pixlr is an online image editor tool that allows users to edit, modify and enhance digital images, graphics, and photos. There are actually two versions of the Pixlr editor that you can use online: Pixlr X, which is meant for beginners, and Pixlr E, which is for advanced users.
The Pixlr online image editing platform is intuitively designed and makes it easy for just about anyone to create impressive visuals. It enables users to easily upload their images, apply various effects and filters, adjust brightness, contrast, saturation, and hue, crop and resize images, and add text and other elements.
In this Pixlr review, we will take a closer look at its features, pros & cons, and its potential alternative tools like VanceAI.
Part 1: Pixlr Review
Pros
1. Intuitive UI Design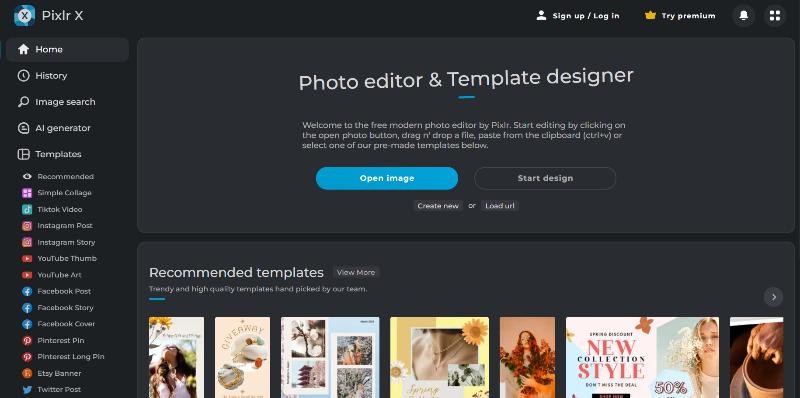 Pixlr's interface is designed to be intuitive and easy to navigate, with tools and features organized into logical categories. Users can quickly find what they need, and the clean design helps to prevent clutter on the screen. The design can be said to be similar to the UI design of professional software applications that you often hear about. Since Pixlr is an online editor, accessing this UI becomes much easier.
2. Variety of Editing Tools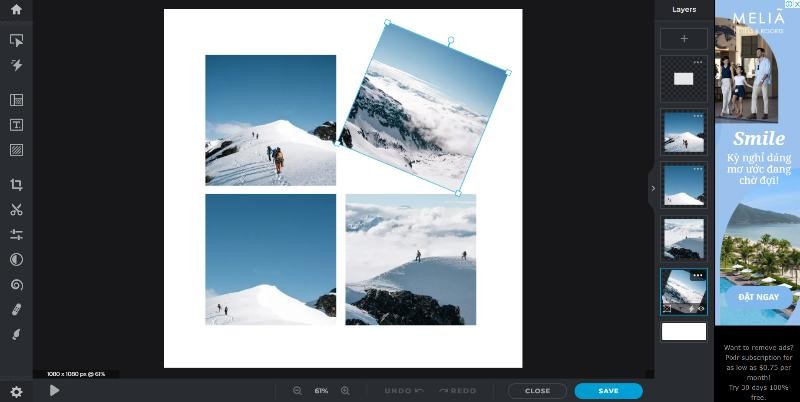 Pixlr offers a variety of tools for basic and advanced photo editing. These include filters and effects that can be applied with a single click, as well as adjustments that allow users to fine-tune things like brightness, contrast, and color saturation. Users can also use retouching tools to remove blemishes or other imperfections, and can add text and borders to their images.
3. Cross-Platform Compatibility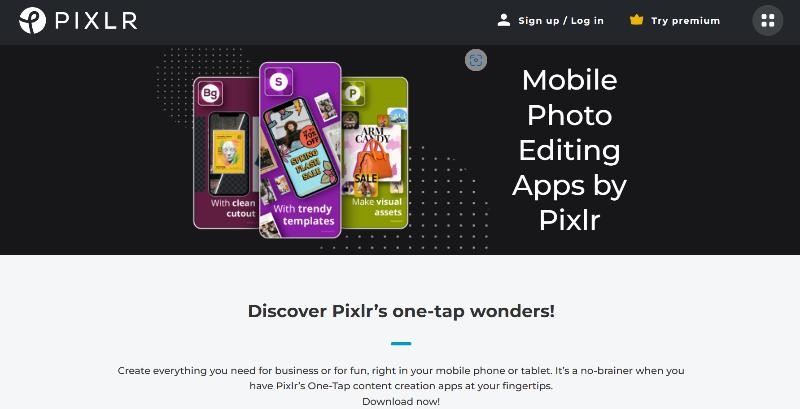 Pixlr can be accessed and used on various platforms, including Windows, macOS, iOS, and Android. This means that users can use Pixlr on their preferred device, regardless of the operating system they are using. Additionally, Pixlr has a browser-based version that can be accessed from any device with an internet connection, making it a versatile option for users who need to edit images on-the-go.
Cons
1. Limited Access to Free Users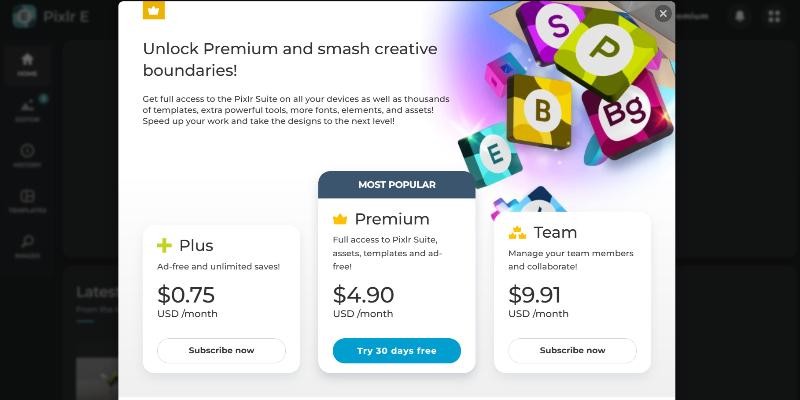 While Pixlr offers a free version, it comes with limitations and users may need to upgrade to a paid plan to access more advanced features. Additionally, free users will have to deal with ads, which can be a distraction and take up space on the screen. This can make the editing process more difficult and time-consuming for users who are working on a tight schedule.
2. Lack of Full Automation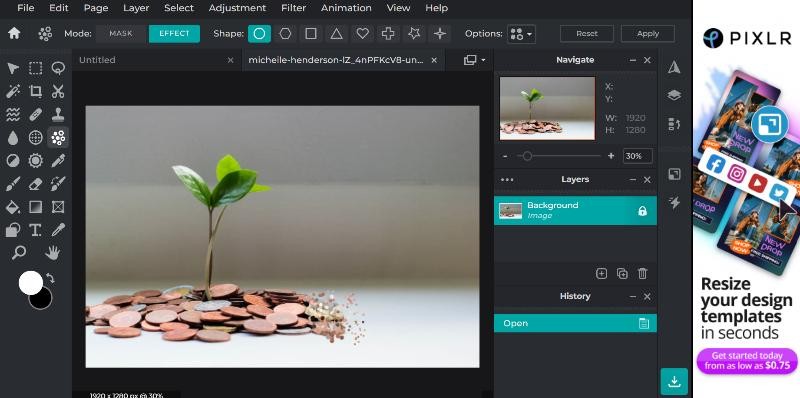 While Pixlr offers various tools and features, users still need to manually apply them to their images. Unlike some other image editing software that offers full automation or AI-based features, Pixlr requires users to have a basic understanding of image editing and the tools available. This can be a disadvantage for beginners who may not know how to achieve the desired result or may not have the time to learn the ins and outs of image editing.
Part 2 :Best Pixlr Alternative ——VanceAI Editor
VanceAI Helps to Overcome Those Cons.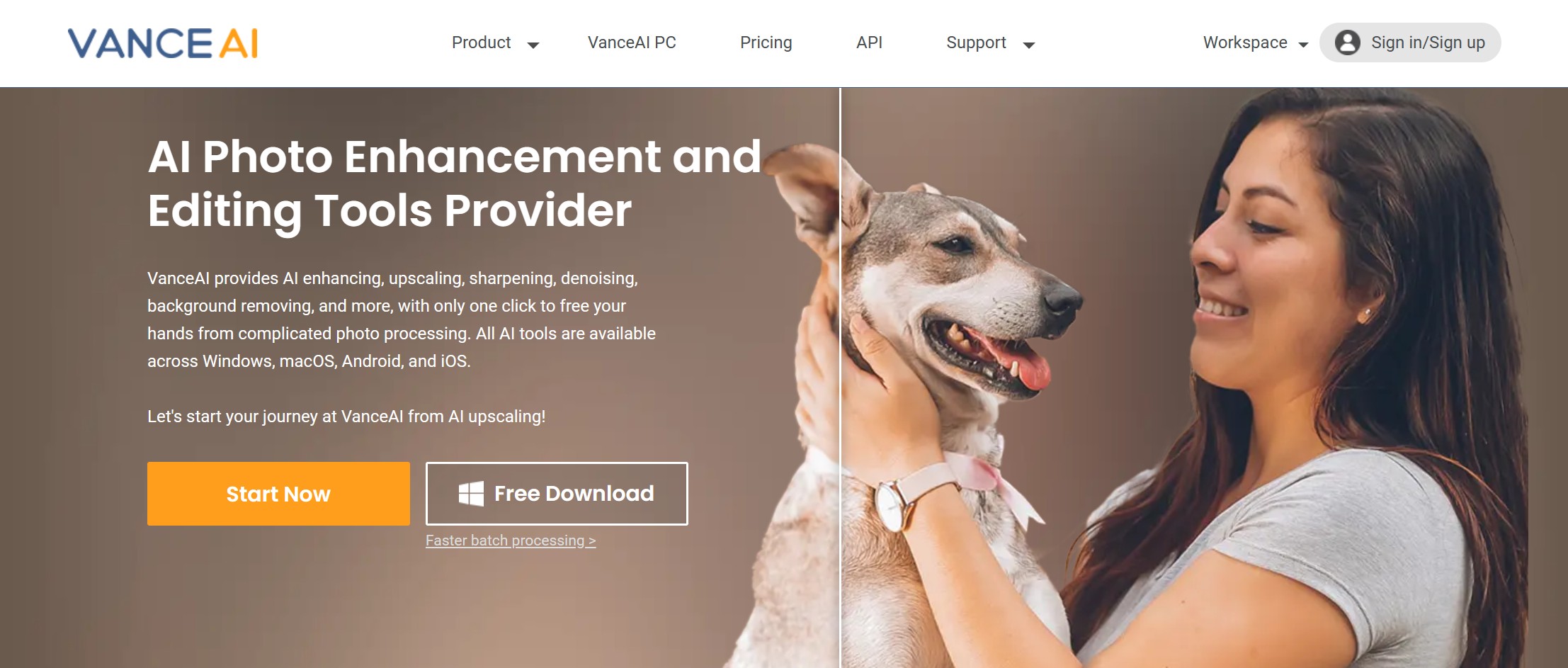 Pixlr is a popular image editing tool that offers various features and tools for users. However, some cons have been identified with the software, such as its lack of full automation and limited free access for users. For users who are looking for an alternative, VanceAI offers a promising solution.
VanceAI is a cutting-edge image editing tool that offers a range of advanced features and AI-based automation. With VanceAI, users can easily edit their images without having to manually apply each tool. When you sign up for a VanceAI account, you automatically receive 3 image credits every month, which can be used on any VanceAI tool. Though access is still not unlimited, it is just enough.
VanceAI is a great alternative for users who are looking for a more automated and advanced image editing tool.
What is VanceAI Editor?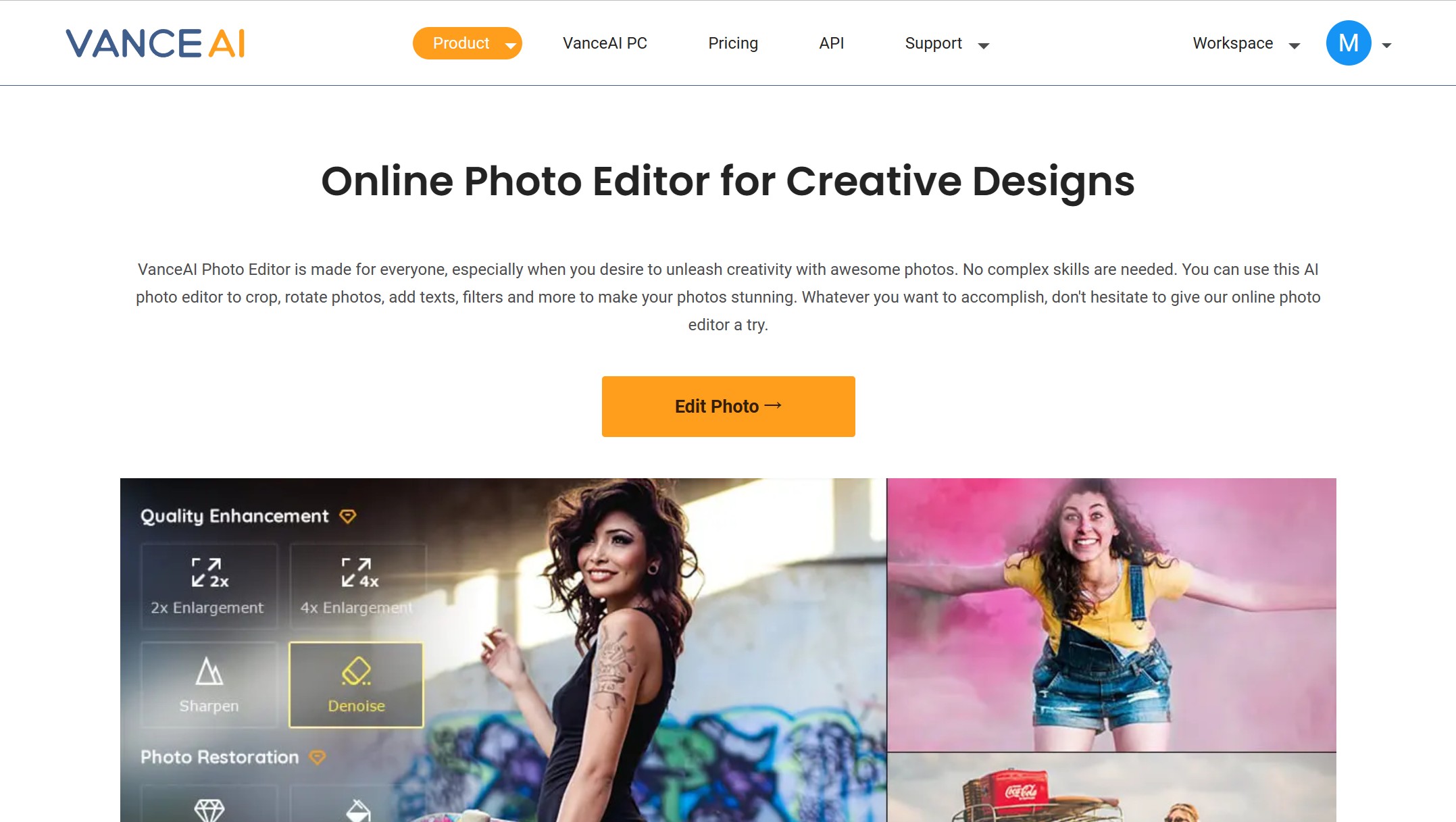 VanceAI is a fast-growing image editing platform that utilizes AI and other similar algorithms to provide users with a range of automated image editing features. The software is designed to be user-friendly and accessible, with a simple and intuitive interface that allows users to quickly and easily edit their images. VanceAI offers a variety of features, such as background removal, image upscaling, noise reduction, art generation, and more. With VanceAI, users can achieve professional-level image editing results without having to manually apply each editing tool.
The software is available as a web-based tool, making it accessible from any device with an internet connection. However, it has also increased its presence through VanceAI PC, the desktop version of the tool, and VanceAI JA, which is basically VanceAI website in Japanese.
One of the many tools that it offers is called VanceAI Photo Editor, which hosts a bunch of image editing features such as cropping, rotating images, adding elements like text on the image, background removal, and more. With VanceAI, however, you can use many more tools such as image denoiser, image enhancer, photo colorizer, etc.
How to use VanceAI Editor?
Step 1: Each VanceAI tool has its own webpage. Therefore, for instance, you can click on VanceAI Photo Editor to go directly to its page. From there, you can simply click on the "Edit Photo" button to get started.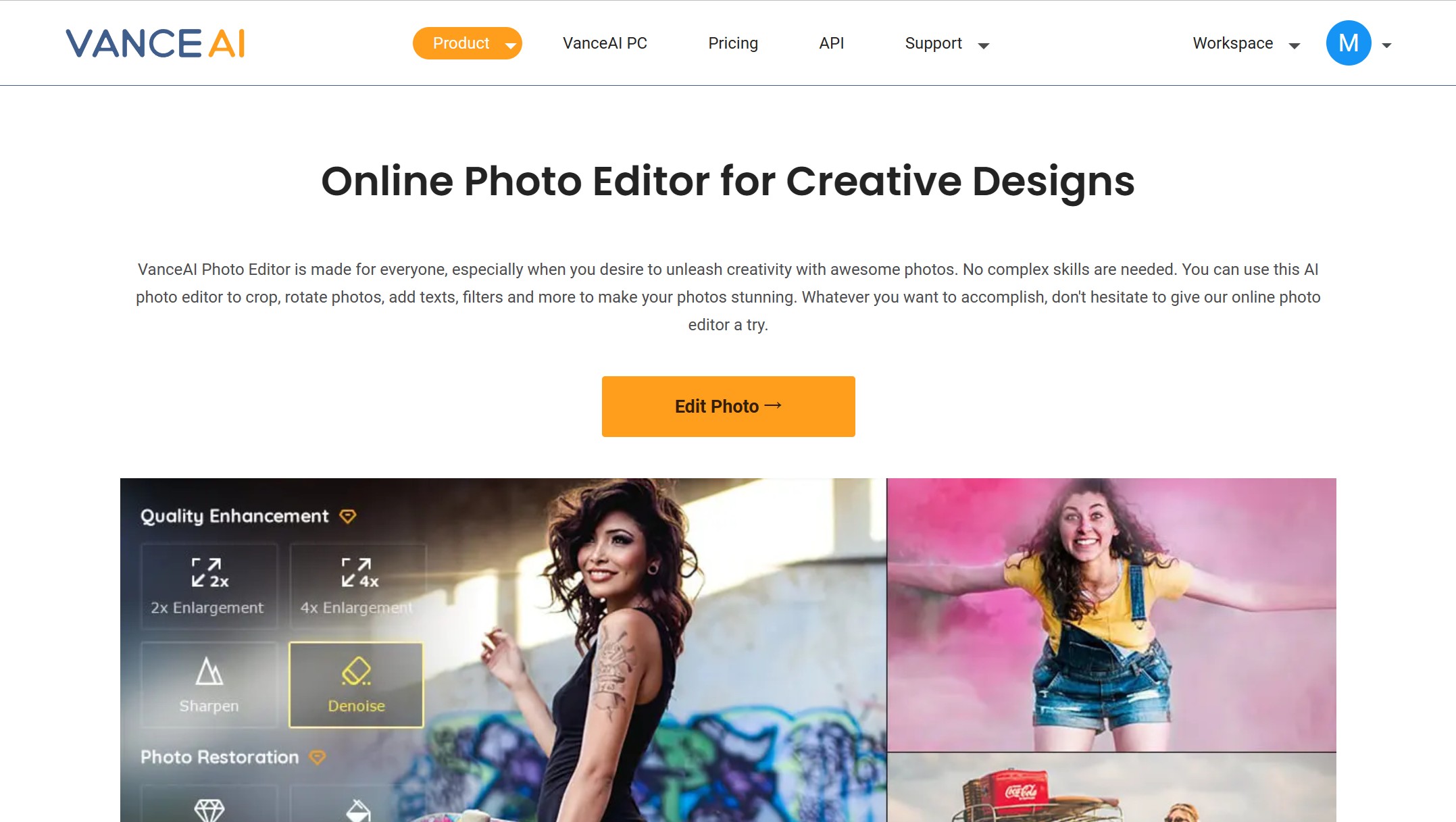 Step 2: Once in the Workspace, you can upload an image that you want to edit and use any of the features given on the right. Most of them require just a few clicks to apply on the image. When it comes to cropping, for example, you can either select a ratio to make it quicker or type in the dimensions yourself.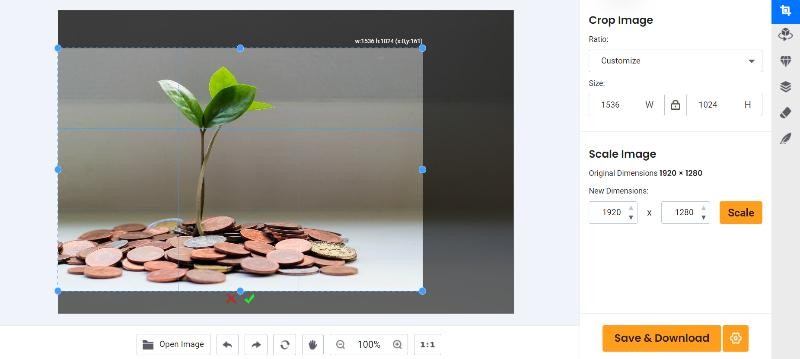 Step 3: After making all the changes, you can click on the "Save & Download" button at the bottom of the page. The image will then be downloaded on your device.
Conclusion
Pixlr and VanceAI both are incredibly useful image editing tools that you should use. While they share a number of similarities, they also have their differences which make them different. For example, Pixlr has a different approach to its application as it provides a more desktop software-like experience to its users. As such, it is better suited for users who want to edit their images in some detail.
Pixlr, therefore, does not provide the AI-based automated experience. On the other hand, VanceAI does exactly that. With VanceAI, you simply have to upload an image and not worry about editing. However, VanceAI tools can surely be improved with the addition of some more customization options.
Do you find this post helpful?
Yes
No