What is Polarr?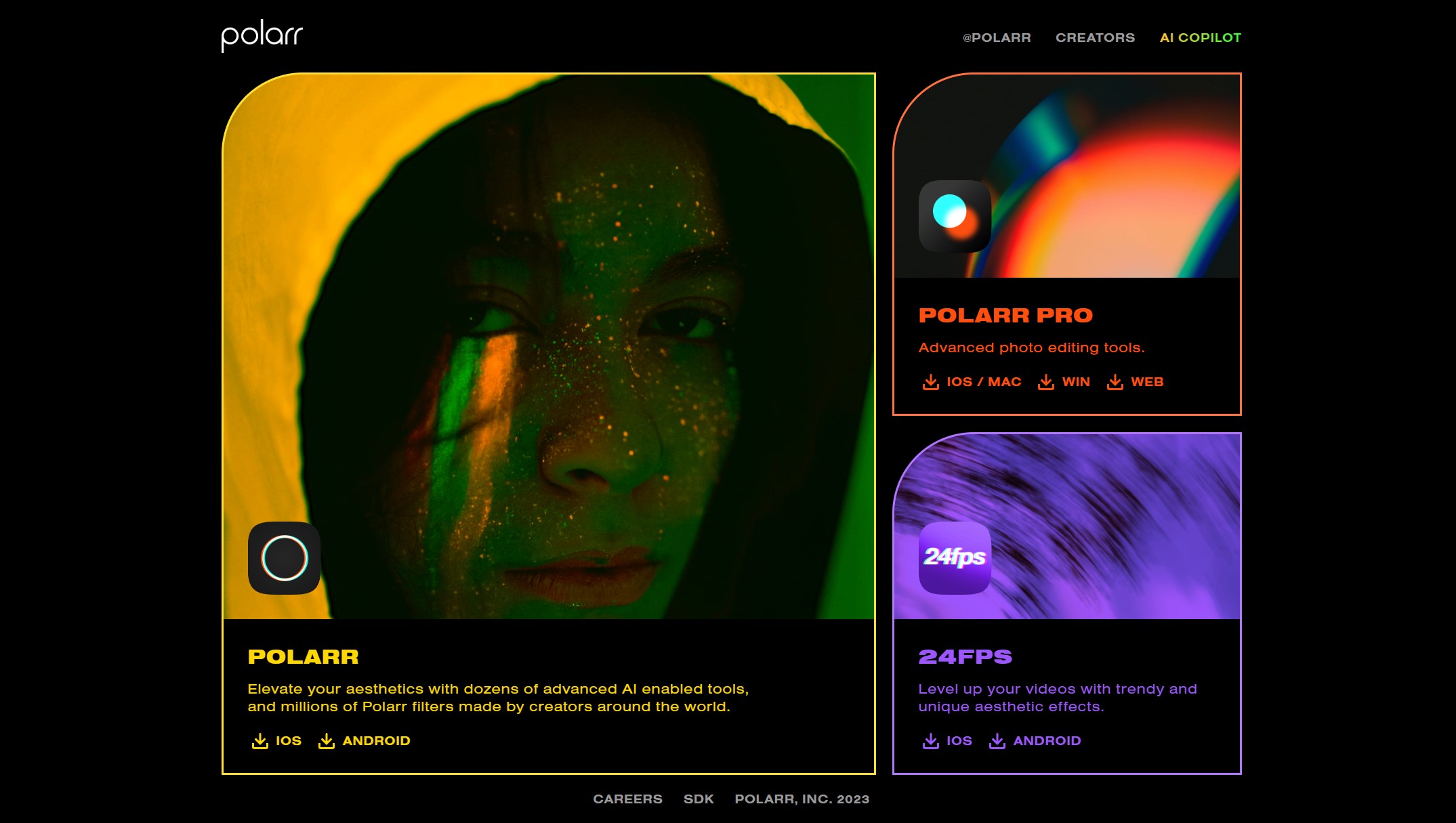 The Polarr photo editor is a popular application that offers various tools and features for users to meet their image editing related needs easily. The Polarr application also offers video editing features, though that won't be a focus on this Polarr photo editor review. With Polarr, the primary focus is on the beautification of images, which is why you will get a lot of filters and other similar effects in the app. Moreover, the Polarr app is available on iOS and Android devices.
Polarr is a valuable tool for social media influencers, bloggers, and content creators. With its extensive editing capabilities, users can create eye-catching and professional-looking images and videos to captivate their audience. The app's filters, presets, and editing options allow for consistent and cohesive branding across social media platforms.
Key Features of Polarr Photo Editor
1. Extensive Presets and Filters
Polarr includes a vast collection of presets and filters that can be applied to photos with a single tap. These presets offer different styles and moods, providing users with a quick and convenient way to enhance their images.
2. Professional and Aesthetic UI Design
The Polarr app has a highly attractive UI design that also looks professional. The sleek design enhances the overall experience of navigating and using the application.
3. Multiple Editing Tools and Options
The app provides a comprehensive set of editing tools, including basic adjustments, tone curve adjustments, gradient masks, and more. These tools enable users to fine-tune their images with precision.
4. Instant Sharing of Photos
The app integrates with popular social media platforms, enabling users to directly share their edited photos to platforms like Instagram, Facebook, and Twitter, among others. This streamlines the process of showcasing edited images to a wider audience.
Troubles May be Meet When Using Polarr Online
1. Users Need to Know About Advanced Tools
While Polarr is beginner-friendly, some of its more advanced editing features may require a learning curve for users who are new to photo editing. Understanding concepts like curves or local adjustments may take some time and experimentation to master.
2. Limited Free Use Polarr Photo Editorpolarr photo editor
While the app offers some level of access through its free version, there are still many features that are unusable because of the paywall. Moreover, the free version of Polarr has a limitation on export resolution, which can be restrictive for users who require high-resolution images for professional or printing purposes. To access higher resolutions, users need to upgrade to a premium version or subscription.
3. Occasional Performance Issues
The Polarr app is somewhat heavy in the sense that it takes a considerable amount of processing power from the mobile device. This can result in Polarr working a bit slow or laggy, especially when you're editing a photo and applying multiple filters or tools. Users can remedy this by closing other demanding applications on their phone for the while.
Polarr vs Best 5 Alternatives
| | | | | | | |
| --- | --- | --- | --- | --- | --- | --- |
| Categories | VanceAI | Photopea | Fotor | Pixlr | iloveimg | Polarr |
| Performance | Smooth performance with accurate results. | Offers decent performance along with results. | Pretty good in terms of results, but it can get slow at times. | Stable performance with good results. | Stable performance, but results can be better. | Can lag sometimes, but offers good output. |
| Features | It has many features and different tools for various purposes. | Offers many tools and features, but it's not a fully automatic app. | Many features and quick to use. | A good number of features. | Could offer more features. | Mostly filters and beauty effects. |
| Ease of Use | Really easy to use, especially due to Workspace. | Users need some level of expertise. | Pretty easy to use. | Easy to use. | Simple design and easy to use. | Takes a few uses to get the hang of the UI. |
| Price | Subscriptions start at $4.95 per month for 100 image credits. | The premium account costs $5 per month. | It costs $2.99 per month for 200 image credits. | The premium version costs $4.90 per month. | Starts from $4 per month. | The Studio version costs around $2.50 per month. |
VanceAI Photo Editor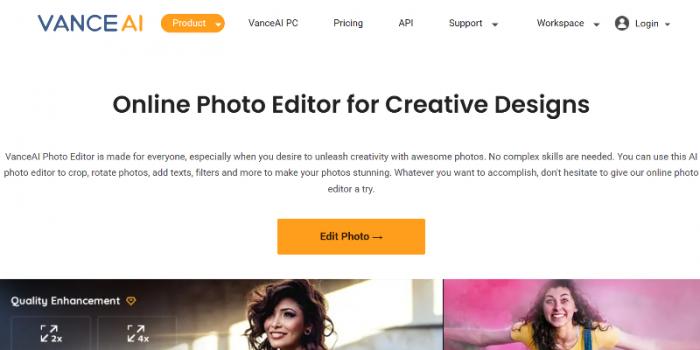 VanceAI Photo Editor is a feature-rich tool that combines the power of AI technology with an intuitive interface. It offers a wide range of editing options, AI-powered enhancements, batch processing capabilities, and seamless sharing options.
1. Image Cropper
This tool allows users to easily crop and resize their images, enabling them to focus on specific areas or create custom compositions.
2. Background Remover
With the background removal feature, users can seamlessly extract subjects from their photos, making it easy to place them in new backgrounds or create transparent overlays.
3. Graphics and Text Overlay
VanceAI Photo Editor enables users to add graphics, stickers, and text to their images. This feature opens up endless possibilities for creative expression and allows users to personalize their photos with captions, quotes, or decorative elements.
4. Filters and Effects
The tool offers a wide range of filters and effects to enhance the mood and visual style of photos. Users can apply various filters, adjust colors, add vignettes, and experiment with different effects to achieve the desired look.
How to use VanceAI Photo Editor
Step 1: Use the link for VanceAI Photo Editor to get to the online page. Click on "Edit Photo" next.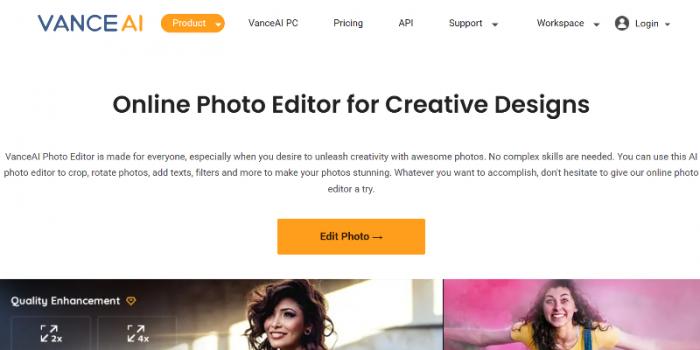 Step 2: Use the upload tool to upload an image and use the settings on the right to edit the image. You can choose anything from image cropping to background removal and apply the effects.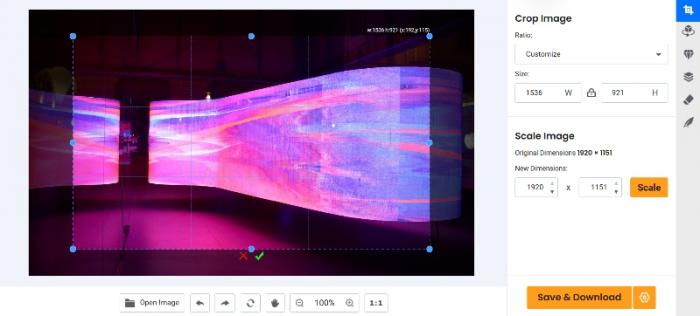 Step 3: Use the "Save & Download" option to save the image on your device.
Photopea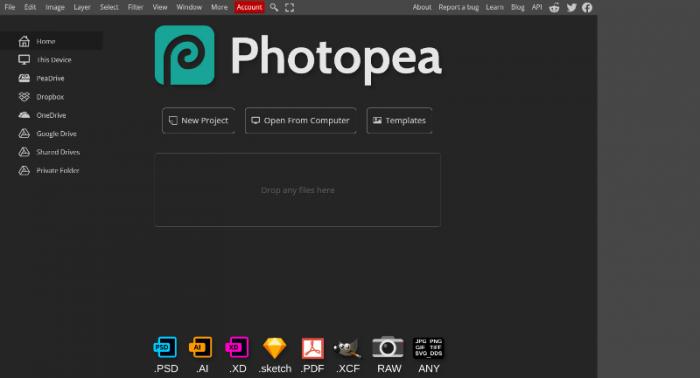 1. Selection Tools
The software offers a variety of selection tools, including standard selection tools like Marquee and Lasso, as well as more advanced options like Magic Wand and Quick Selection. These tools enable users to make precise selections for targeted editing.
2. Text Editing
Users can add and edit text layers in their images, choosing from various fonts, sizes, colors, and styles. The text editing feature allows for creative typography, captions, or adding watermarks to images.
3. Comprehensive Editing Tools
Photopea provides a complete set of editing tools similar to professional photo editing software. Users can perform tasks such as cropping, resizing, retouching, adjusting colors, applying filters, and more.
Fotor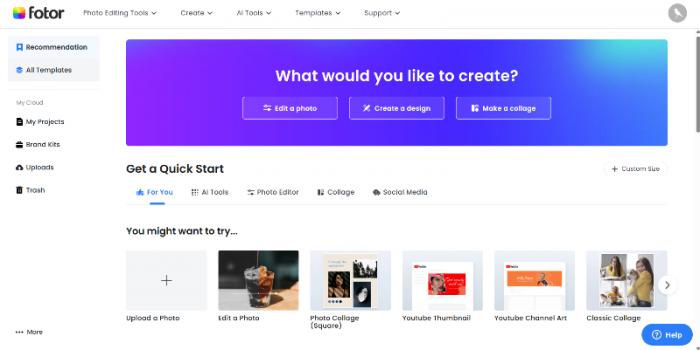 1. Essential and Easy to Use Tools
Fotor provides essential editing tools such as cropping, resizing, rotating, and adjusting exposure, contrast, saturation, and other basic parameters. These tools allow users to make quick adjustments to enhance the overall appearance of their images.
2. Image Enhancements
Fotor includes a range of tools specifically designed for enhancing the appearance of portraits and selfies. Users can smooth skin, remove blemishes, whiten teeth, apply makeup effects, and even reshape facial features for more flattering results.
3. Batch Processing Feature
With Fotor, users can save time by applying the same edits or enhancements to multiple photos simultaneously using the batch processing feature. This is especially convenient when working with a large number of images.
Pixlr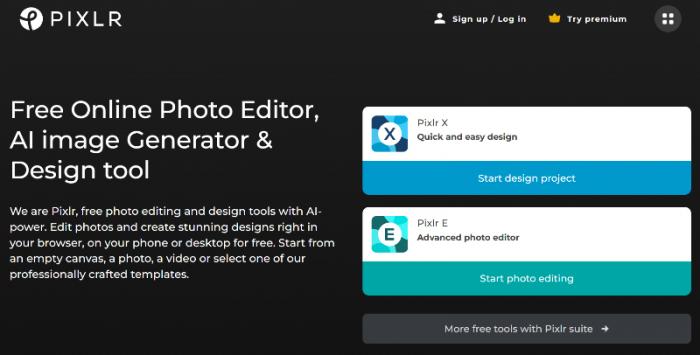 1. Automatic Brush Tool
Pixlr includes a Retouch feature that automatically analyzes the image and applies enhancements to improve its quality. With a single click, users can instantly enhance colors, correct exposure, and improve overall image balance.
2. Overlays
Similar to the Polarr editor, VanceAI, and other tools, you can add overlays to your image. The overlays can be graphics or text. With this, you can add more context to an image, for example, and use that on social media or on other platforms for marketing.
iloveimg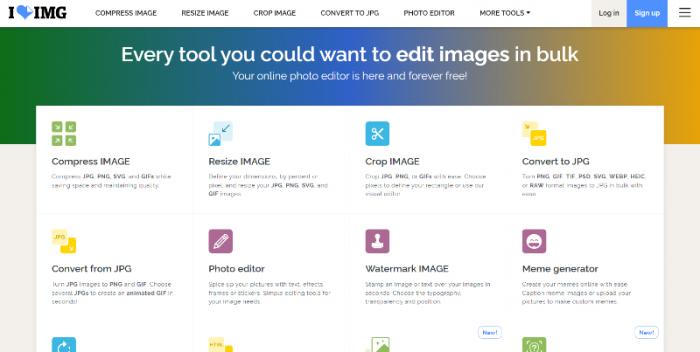 1. Rounded Toolset
As you can see from the homepage of the tool, there is a good variety of features that it provides to users for image editing and enhancement. There are basic tools such as image resizing, compression, cropping, and a dedicated photo editor. Other than that, you can also use the image upscaler to enhance the quality of an image.
2. Ease of Use
The platform is easy and direct to use, like a Polarr online alternative. When you decide on a specific tool to use, you can upload the image from your device or from your Google Drive or Drivebox. You can also drop images directly. Apart from that, thanks to its AI-based approach, the images are processed automatically, like in VanceAI. Therefore, users don't have to worry about manual editing.
Conclusion
Polarr is a highly valuable application for image enhancement. It offers a wide range of filters, effects, and tools that improve on the looks or aesthetic of an image. Not to mention that it features community-based filters on its home page as well, so users can always expect new ways to improve the looks of their image. When we consider the Polarr alternative tools, they offer plenty of value as well. VanceAI is a platform that offers basic editing as well as enhancement, though it doesn't dive deep into the beautification part since it is AI-based. Pixlr is an alternative that is a bit closer to Polarr as it focuses more on filters and similar tools as well.
A combined usage of the image editing tools can ensure that users have various solutions for their image requirements.
Do you find this post helpful?