How to Edit Pictures With VanceAI?
 Have you ever been stuck with a bunch of images that you wanted to crop, resize, remove their background and add effects to? This sounds like a lot of work especially if you have to download multiple programs that come with different features and you don't have any idea of how to edit pictures at all. But with VanceAI Photo Editor the whole thing becomes pretty straightforward. It is not only easy to use but includes tons of features which means that you can make it your one-stop shop for all your editing needs. This article will be shedding some more light on the use of VanceAI and the variety of features that it offers.
What is VanceAI Photo Editor?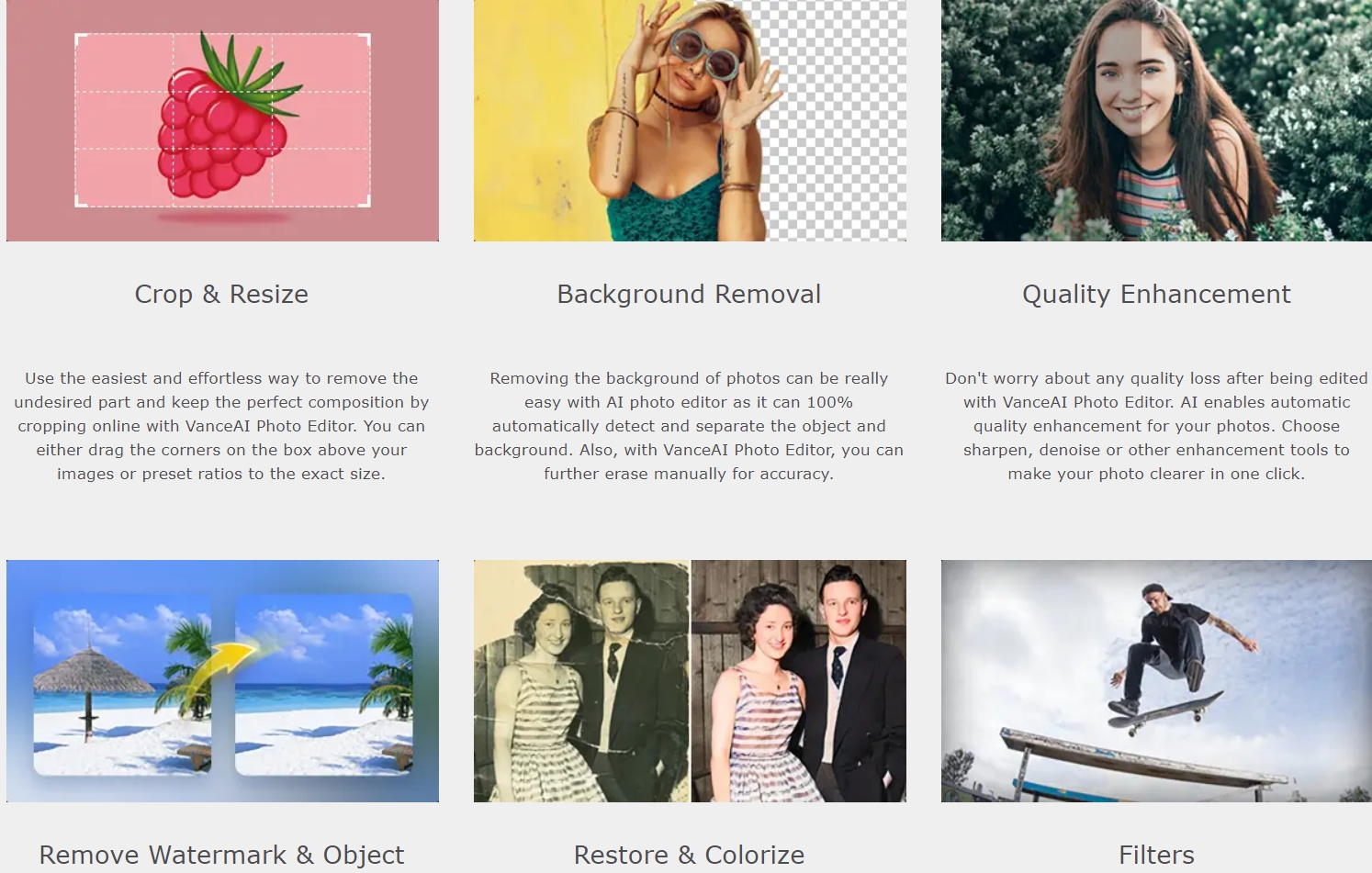 VanceAI photo editor is powerful editing software that is free to download not only on Windows but also on Android and MAC as well. It packs a ton of photo editing features and is an answer to some of the most obvious questions asked by novice editors such as; how to edit a picture with text OR how to edit words on a picture? You will be able to do all of that and more with this amazing tool at your side.
Rest assured after using this tool you won't be searching the internet for how to edit pictures. You can crop pictures, add text to them, edit the text, resize pictures, enable HDR mode, or add multiple effects in there to uplift the spirit of the picture in question.
Let's assume a scenario in which you have a digital copy of a picture that is extremely worn out and part of its details are gone. Can you subject this photo back to its earlier glory? Sounds a bit impossible, right? But with VanceAI on your side, it is merely a piece of cake. With the advanced AI technology and powerful editing algorithm, you can get to the base of every photo, play with color saturation, and density of the details, and add a few editing touchups such as brightening or dimming the details.
And as for the missing aspects, the AI mode is going to cover them up for you. It analyzes the whole picture and senses the items missing, after that the software will continue to present you with possible pieces that were missing all over and you can select the one that fits the picture best.
How to use the VanceAI photo editor?
It is very simple to use this amazing tool and it will surely take care of all your "how to edit pictures" questions. First of all, you have to visit the official site of the VanceAI photo editor to download the application, once downloaded, install it and open it up. You would see a plain UI (user interface) in front of you and many tools of the VanceAI photo editor.
Now you can either select the tool that you want to use or you can upload the media/pictures and the software will present you with editing suggestions on its own. As the suggestions arise, you can take care of these either one by one, or if you are after something specific such as adding text on the photo and nothing else then by all means you can simply select that tool and be done with it.
Following are some of the best editing tools that you can use in VanceAI Editor Workspace;
With this tool, you will be able to add texts to any picture that you have. Simply select this tool from the drop-down list and upload the picture on which you want to add text. Drag the text box anywhere over the picture and then start writing whatever message you want to. After you are done with it, simply save the picture, and changes will have taken effect.
Suppose you already have a picture with text on the picture but you want to make some changes? You can select the edit text on the picture tool and then make the necessary changes, you can also change the fonts as well as the color of the text with this tool.
Sometimes people will be searching the internet for 'how to edit pictures' when they simply want to remove the background from the picture. Select this tool from the drop-down menu, upload the picture whose background you want to remove, and let the tool do its job.
With this tool, you can add multiple effects to your photos. You can preview the effect too before finalizing it to make sure that everything is up to order.
Editing performance review
The performance of the VanceAI tool is over the charts, if you are storming the internet for queries such as 'how to edit pictures with the text' or 'how to edit words on a picture' then rest assured your search has come to an end. Following are some of the pros and cons of the software that you might be interested in.
Pros
Super easy to use
Excellent features even at the free level
Design tools and formatting options are easy to find and implement
Cloud-based availability
One-stop-shop photo editing platform
Cons
Doesn't save the state of the sessions
The experience might be lagging on a slower computer
Editing with VanceAI Scenario#1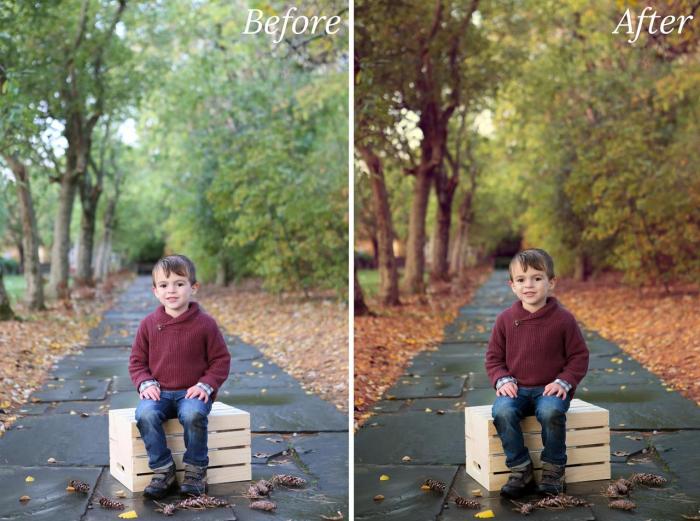 The general color profile of the picture was lifted using the VanceAI photo editor, it looks stunning, more vibrant, and definitely more appealing than it was before using the software.
Editing with VanceAI scenario#2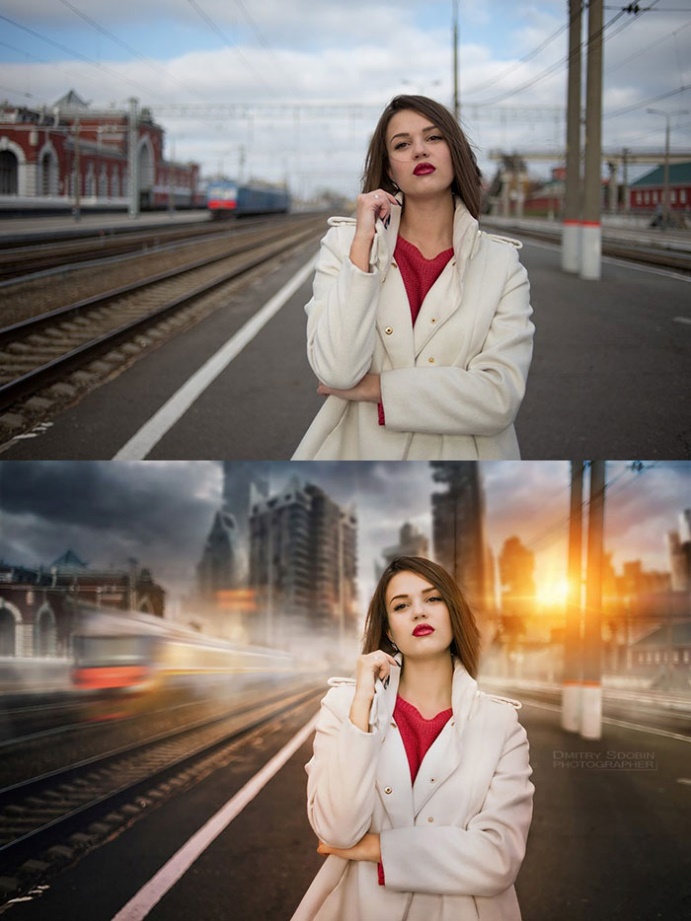 Using VanceAI 'photo effects' tool, multiple elements were added to this picture to make it look a bit more aspiring and imaginative than it was before.
FAQ
How to edit words on a picture?
The process is extremely simple, here it goes;
Open up the VanceAI photo editor
Select the text editing tool from the drop-down menu
Upload the picture whose text you want to edit
Now simple hover over to the text, select it, and make changes as the text box becomes available
You can also change the font and color of the text if you want to
Simply save the picture on your computer after changes have taken effect
Conclusion
You don't need to worry about 'how to edit pictures' as long as you are using the VanceAI Photo Editor because it is the one-stop shop for all of your editing needs. The software will get launched soon and you will be able to download and use the free version however you like. Rest assured you are not going to get your hands on such an editing software that is complete in every aspect and provides such extensive photo editing service to you.
Do you find this post helpful?
Read More to Know Deeper: