Having an all-in-one online image editor app can save you time and increase your efficiency. Instead of using multiple apps or programs to achieve different effects, you can access everything you need in one place. This is what Aiseesoft as well as the Aiseesoft alternative, VanceAI, can offer you.
Moreover, by having access to multiple features, you have more options for editing your images and can achieve a wider range of effects. This can help you create more engaging and visually appealing content.
Now that we know how such an image editing platform can help professionals and other user types alike, we will move on to our Aiseesoft review along with a comparison of its tools with VanceAI tools.
What is Aiseesoft?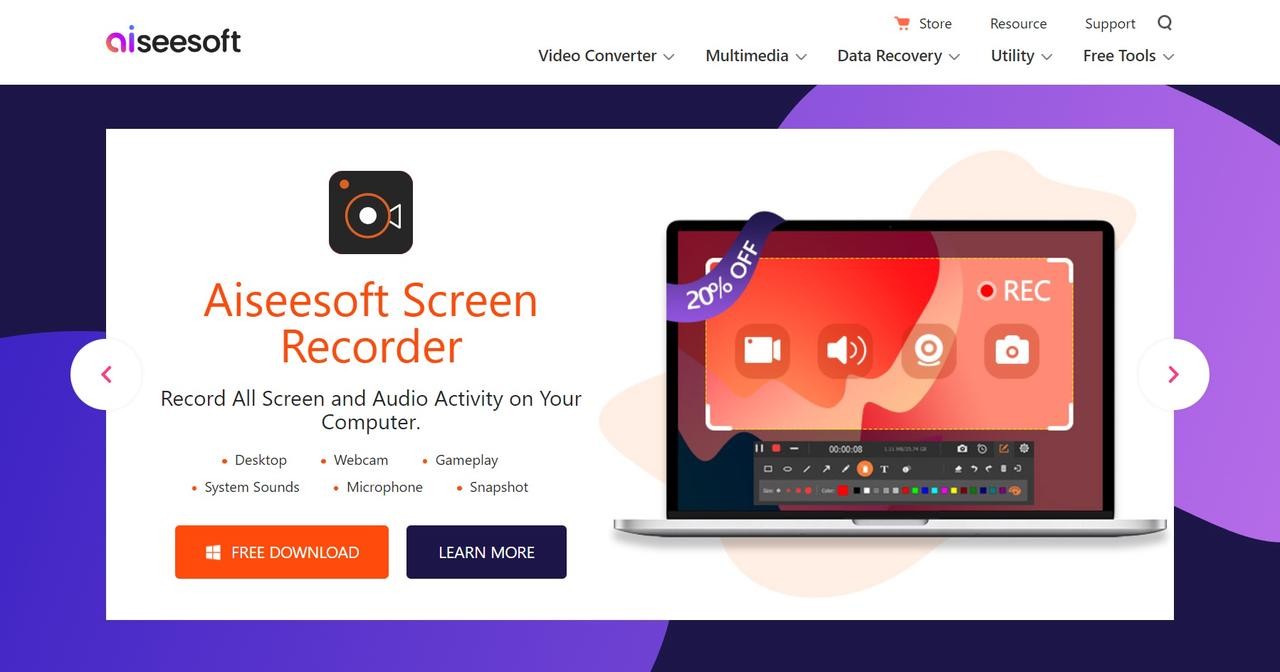 Aiseesoft is a software company that develops multimedia software solutions for both Windows and Mac platforms. The company offers a range of software products that includes video and audio conversion tools, DVD and Blu-ray software, photo editing and enhancement tools, and more.
The company has been operational for many years now, garnering worldwide attention from professionals, businesses, and individuals.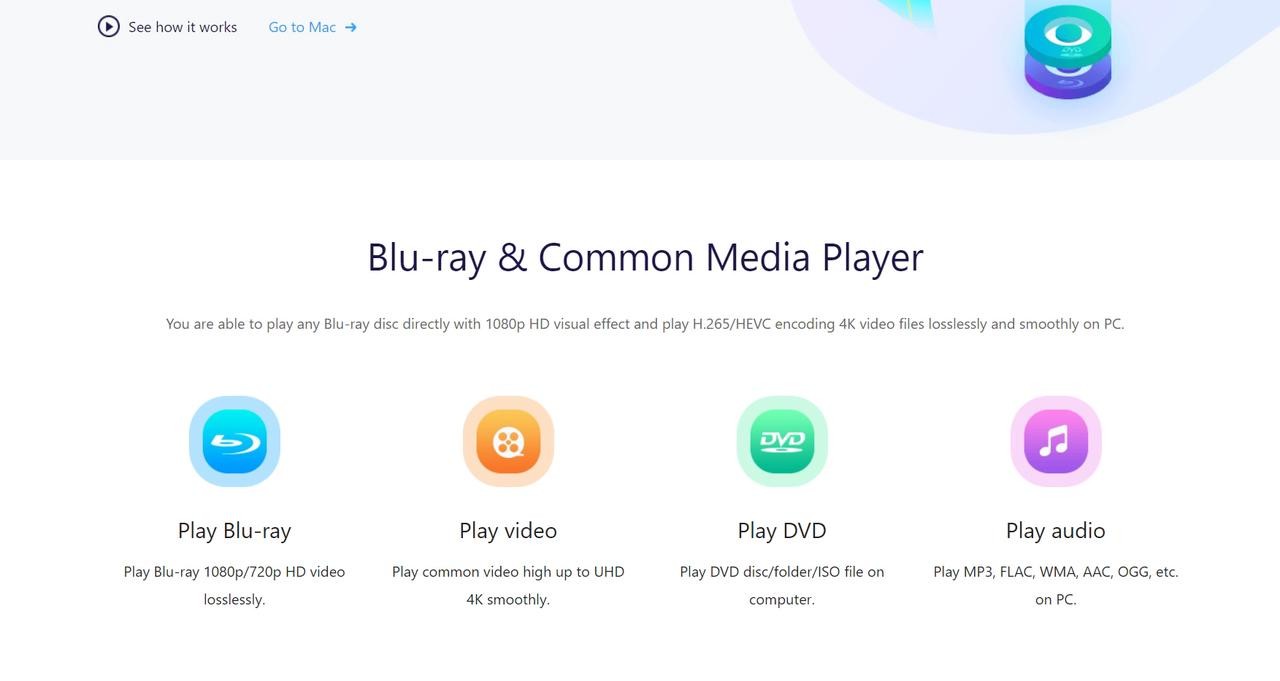 Some of the popular products developed by Aiseesoft include Video Converter Ultimate, DVD Creator, iPhone Transfer, and Screen Recorder. These products are designed to provide users with a range of features and capabilities to help them manage their multimedia needs.
When it comes to editing, the platform offers a variety of options here as well. Some of the tools offered include image upscaler, background remover, video enhancer, and more. These tools can be used to edit or enhance your visuals to make them more presentable and professional.
What can you do with Aiseesoft?
Aiseesoft offers a wide range of multimedia software solutions, including a variety of image editing tools mentioned previously. Users can completely change their images by using these tools.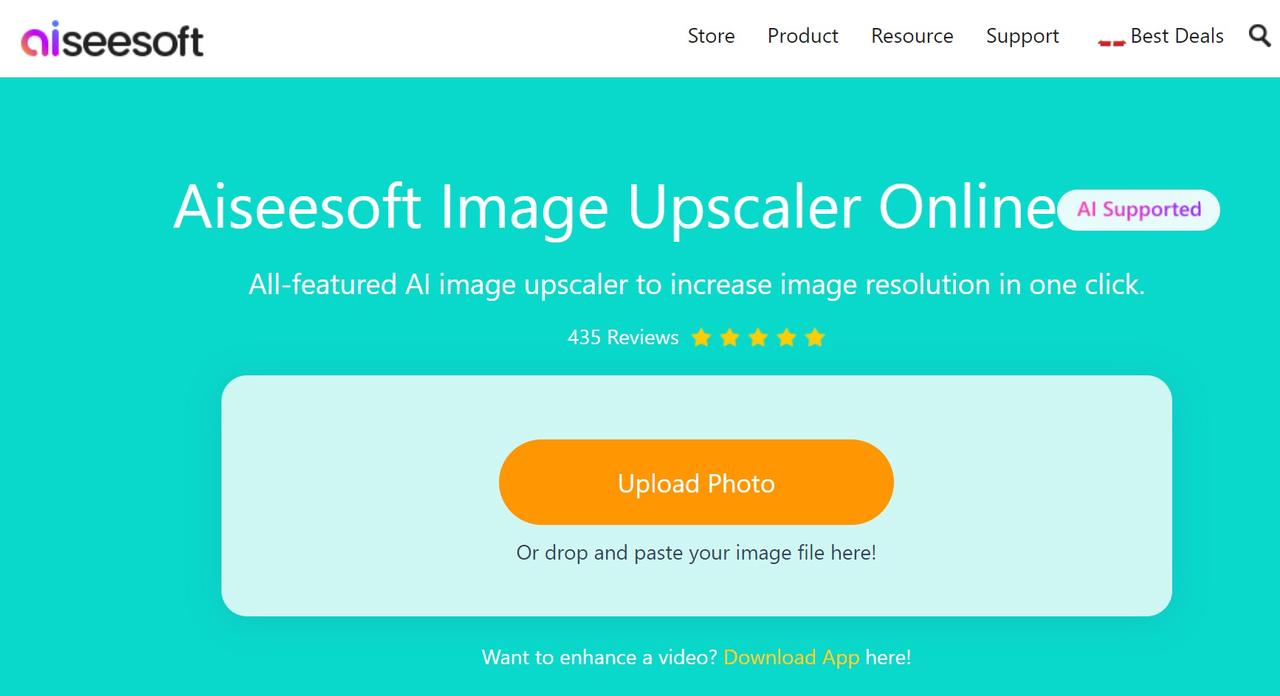 The Aiseesoft image upscaler tool allows users to increase the resolution of their images without sacrificing quality. This can be useful for users who want to enlarge their images for printing or display purposes. With Aiseesoft's image upscaler, users can increase the resolution of their images up to 8x while maintaining high-quality results, though the max resolution limit can stop users from upscaling to 8x.
The background remover tool allows users to easily remove the background from their images. This can be particularly useful for product images, where users want to remove the background and replace it with a different background or a transparent background. Aiseesoft's background remover uses AI technology to accurately identify and remove the background from images, making the process fast and easy.
The image compressor tool allows users to reduce the size of their images without sacrificing quality. This can be useful for users who need to reduce the file size of their images to save storage space or improve website loading times.
Aiseesoft tools and alternatives
Aiseesoft Image Upscaler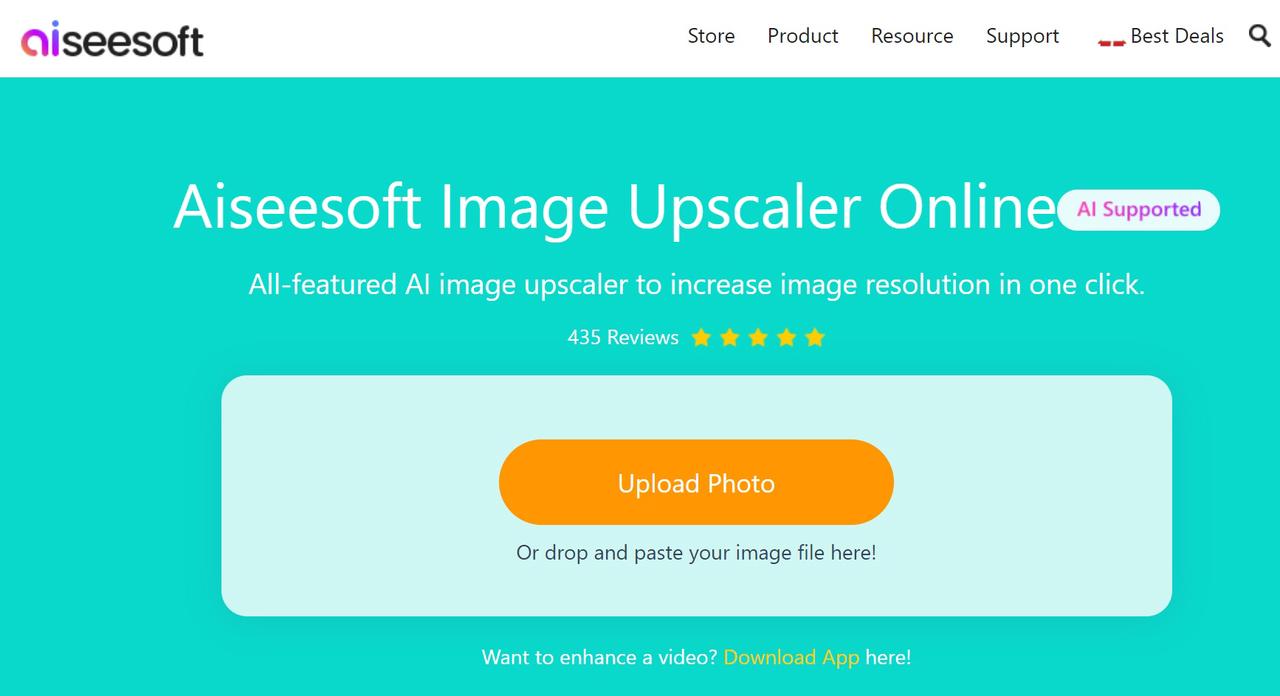 Key features
Preserves image details: The software uses advanced algorithms to enhance the details of the image while preserving its original quality, such as sharpness, color, and contrast.
Easy-to-use interface: The software has a simple and user-friendly interface, making it easy for users of all levels to use and get started with.
Advanced denoising: Aiseesoft Image Upscaler also comes with a powerful denoising tool that can remove noise from images, improving their overall quality.
Range: The image upscaler is advanced enough to enhance and upscale multiple types of images within a few seconds.
Pros
The image upscaler can deliver high quality results in a matter of seconds.
It offers other image editing tools on the same platform, which increases the overall efficiency for the user.
Cons
There is a resolution limit that you can not cross when it comes to upscaling an image.
Online alternative: VanceAI Image Upscaler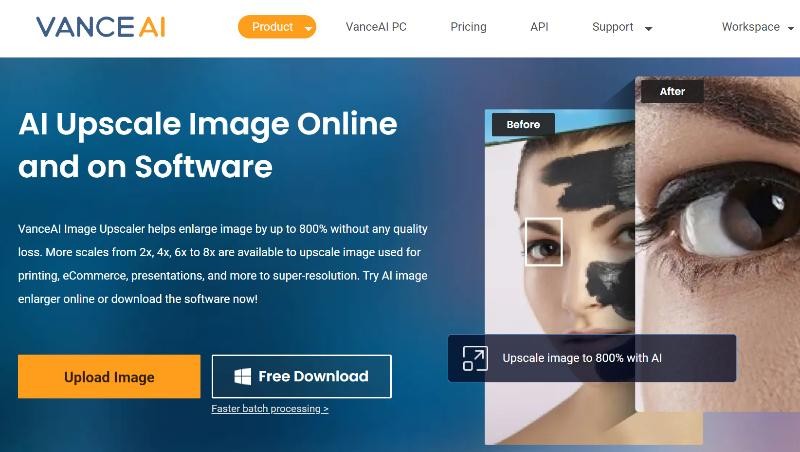 Key features
AI-powered processing: VanceAI Image Upscaler and VanceAI tools in general make use of powerful AI algorithms accompanied by other relevant technologies to provide users with the best possible results.
Image Type Feature: When in the Workspace, you can choose from the options of Anime, Art, Text, and Standard as preference. The option you choose must be based on the aspect that you want to enhance or the type of image you want to enhance. A cartoon or anime image enhancement warrants the Anime option.
Efficient UI: Within the Workspace, users can upload images, choose their preferences, check image credits, and more. It is an all-in-one window for operations.
How to use VanceAI Image Upscaler? (how-to steps; add a before-after processed image by VanceAI)
Step 1: Access the tool webpage by using the Image Upscaler link provided above. Once you're on the webpage, click on the Upload Image button to access the Workspace.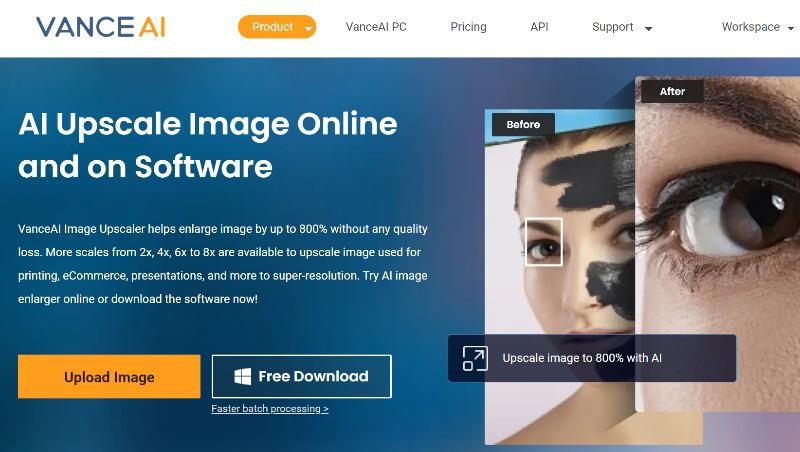 Step 2: The VanceAI Enhancer Workspace offers a range of features, as mentioned above. Once you have uploaded the image and set your preferences, click on the Start to Process button.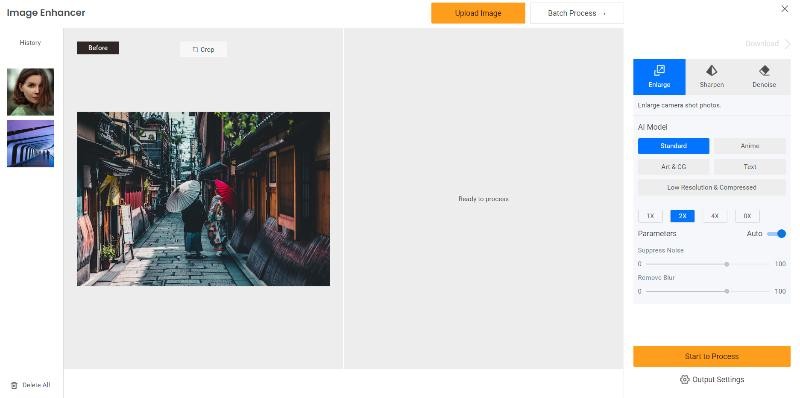 Step 3: Within a few seconds, the processed image will be displayed on the screen. To save the image, simply click on the Download Image button.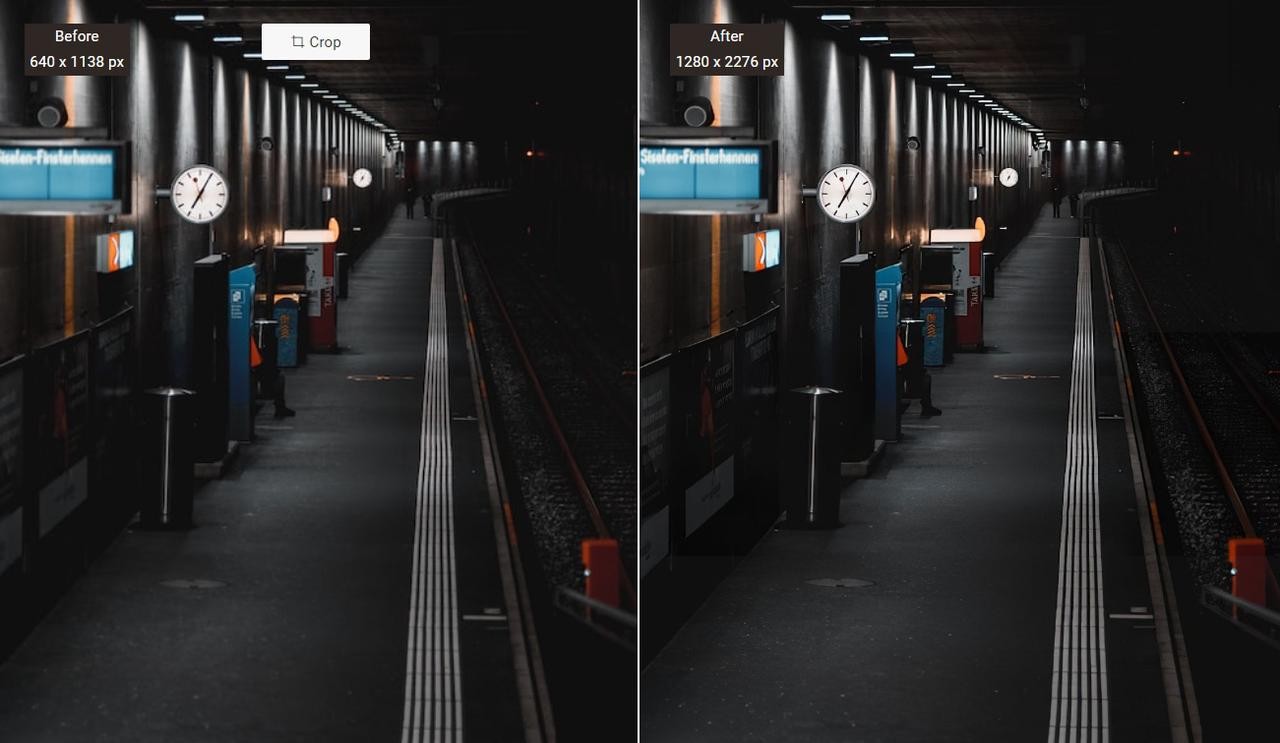 Software alternative: VanceAI Image Upscaler for Windows
Key features
Massive Upscaling: While the VanceAI Image Upscaler online version allows up to 8x times upscaling of the image, VanceAI PC can go as far as 40x times, which is immense.
Simple UI: The UI design of the software is simple and easy to get into. You can upscale and enhance images with just a few steps quickly.
How to use VanceAI Image Upscaler for Windows? (how-to steps; add a before-after processed image by VanceAI)
Step 1: To access VanceAI PC software online, click on the link provided here. After that, click on the Free Download button to begin downloading the setup file.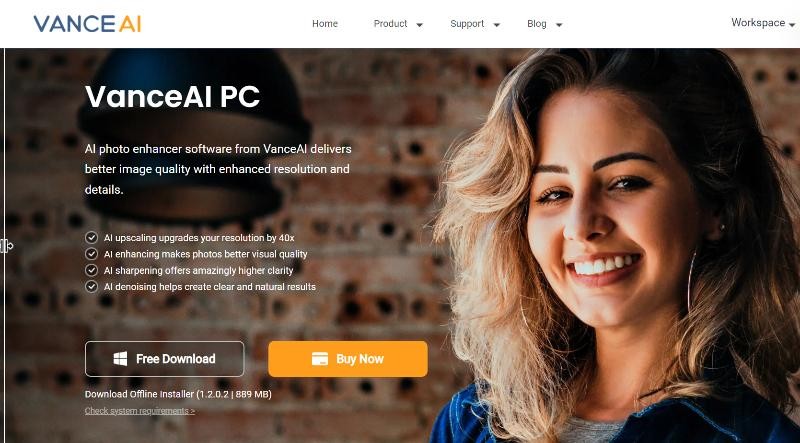 Step 2: After installing the software using the setup file, open the application and navigate to the home screen. From there, click on the Enlarge option to access the Image Enhancer feature.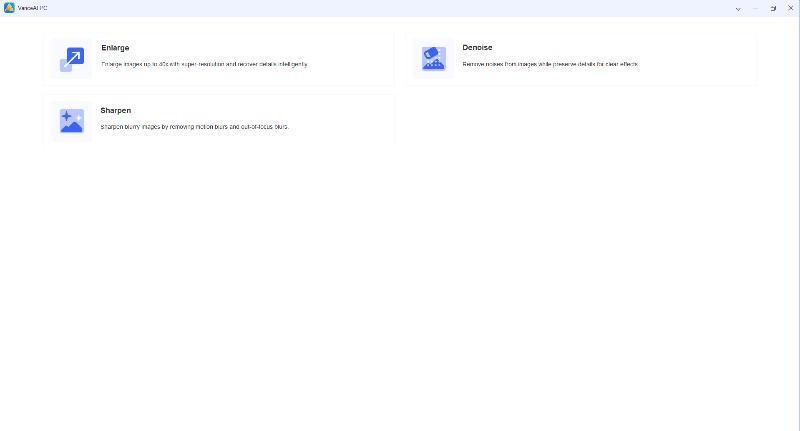 Step 3: To enhance an image using this feature, simply upload the image and adjust the settings according to your preferences. The process is similar to the online Workspace. Once you are satisfied with the settings, click on the Save button to save the enhanced image.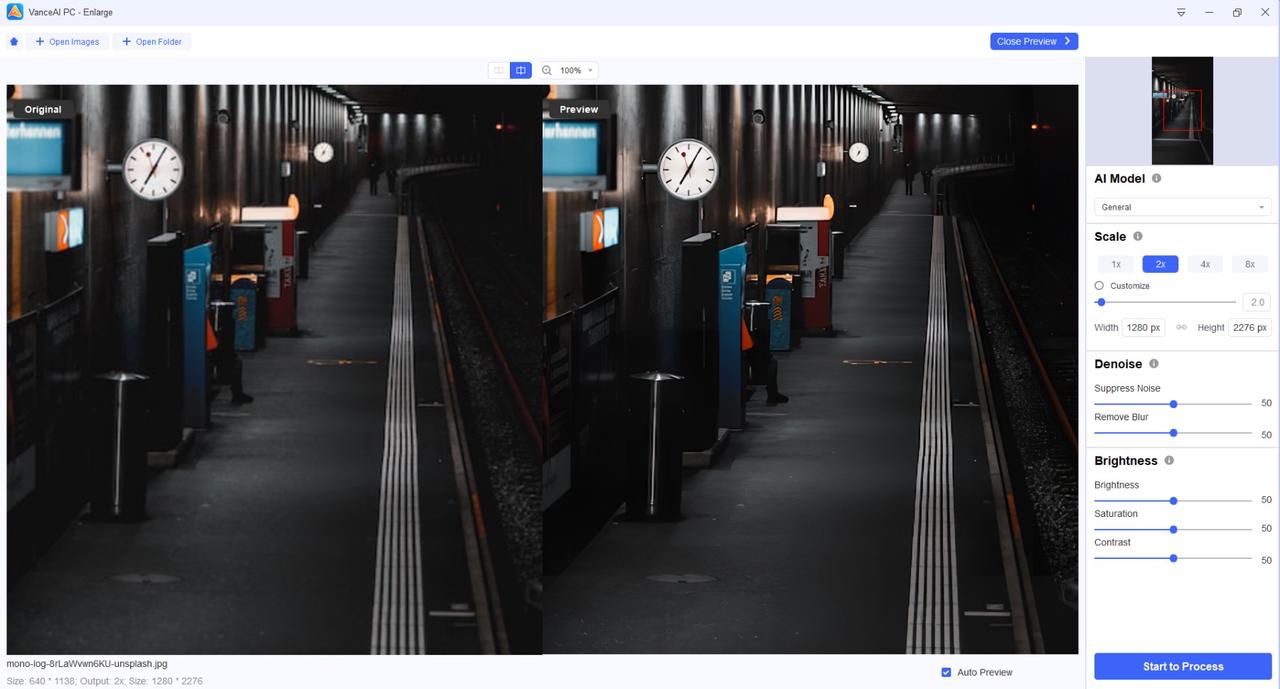 Aiseesoft Free Background Remover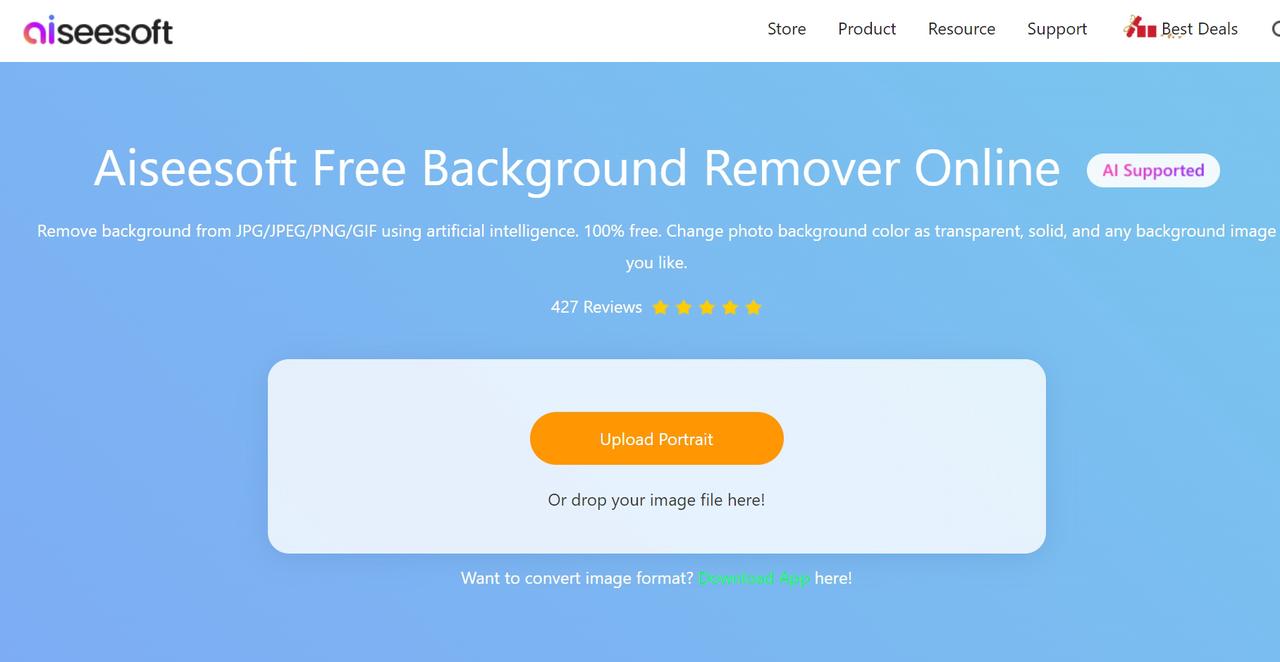 Key features
Automatic background removal: Aiseesoft Background Remover uses advanced AI technology to automatically remove the background from images in seconds, without the need for manual editing.
Customizable background options: Aiseesoft Background Remover provides users with a range of customizable background options to choose from, including transparent, color fill, or another image of their choice.
High-quality output: The software maintains the quality of the image even after the background is removed, ensuring that the output image looks as natural as possible.
Pros
It can work with most types of images.
It provides additional editing tools besides the automatic background removal.
Cons
It takes more time than the average to remove backgrounds.
Alternative: BGremover
Key features
Additional editing features: In addition to background removal, VanceAI BGremover also includes a brush tool within its Workspace, allowing users to further edit the image after processing. This feature can be accessed through the "Edit" option in the tool's interface.
Background Changer: It is also possible for users to replace their transparent background with an actual background, such as a solid colored background or a scenic one. If not, they can upload their own background.
AI-powered technology: VanceAI BGremover utilizes advanced AI algorithms to guarantee accurate and high-quality results.
How to use BGremover? (how-to steps; add a before-after image)
Step 1: To access VanceAI BGremover, click on the provided link. From there, select the option to upload your desired image to the tool.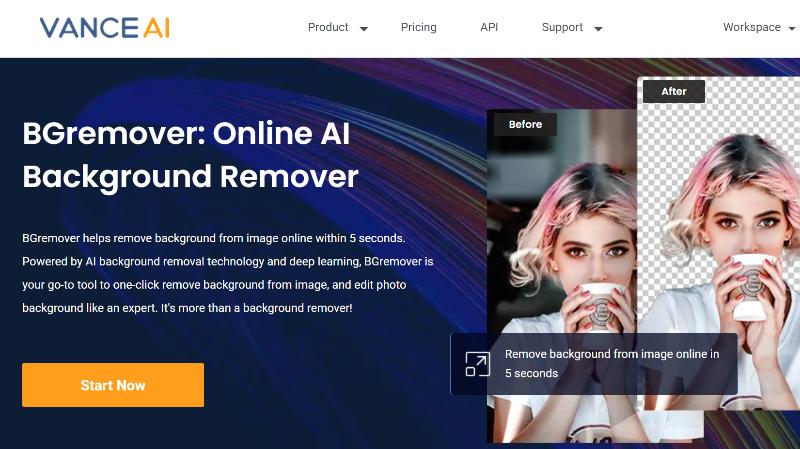 Step 2: Once the image is uploaded, you will have the option to choose between removing the background from an object or a human. After selecting your preference, click on the "Start to Process" button to initiate the background removal process.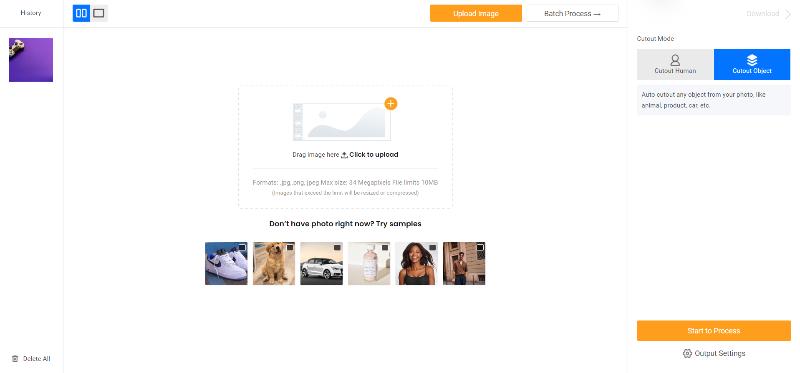 Step 3: You can then choose to download the resulting image or further edit it using the brush tool provided within the tool's Workspace.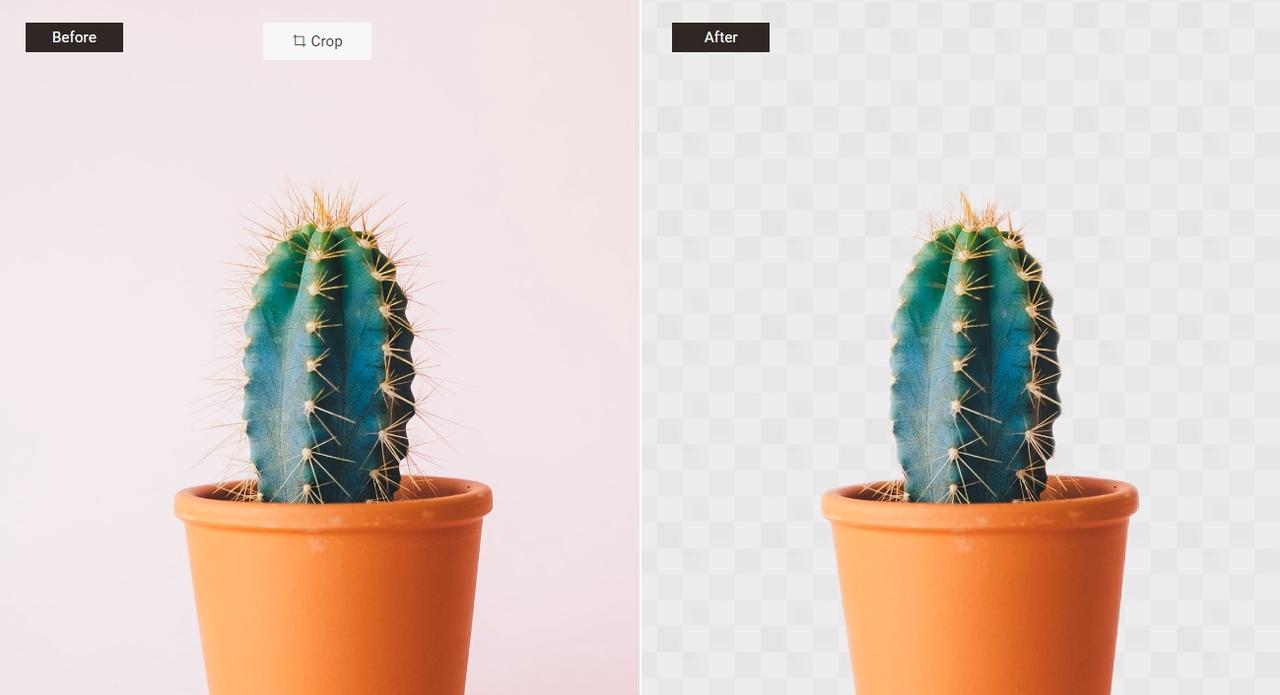 Aiseesoft Free Image Compressor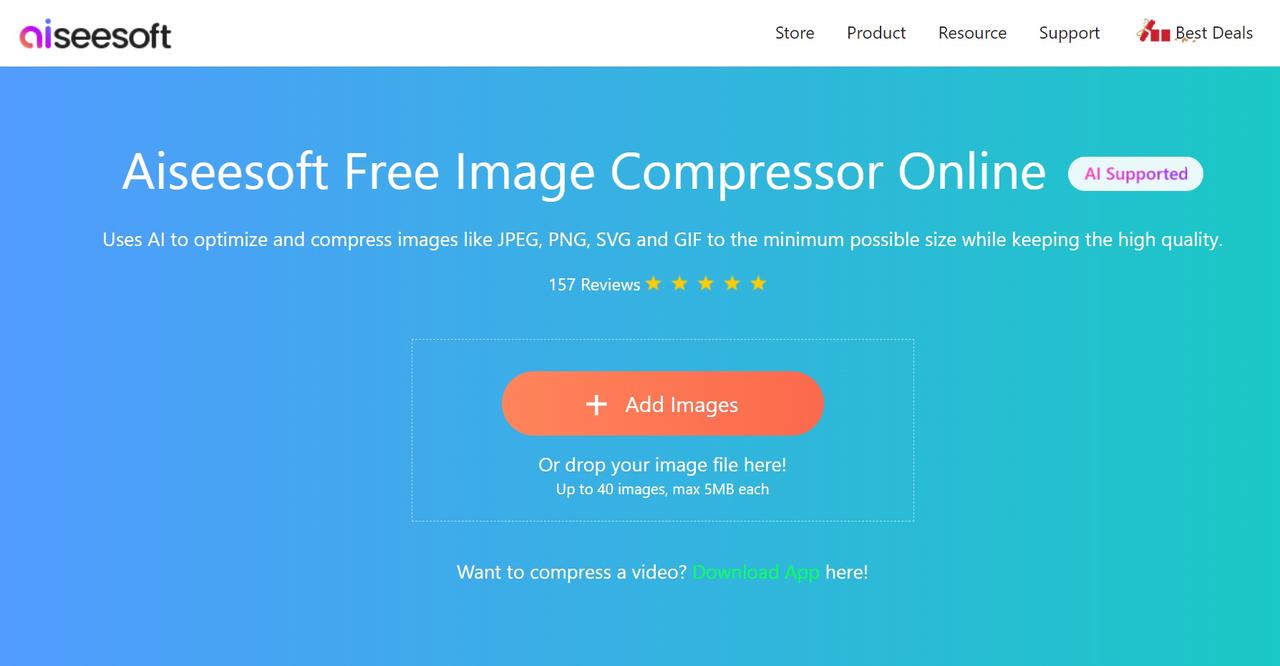 Key features
High compression rate: Aiseesoft Image Compressor can compress images to reduce their file size by up to 90% without significant loss in image quality.
User-friendly interface: Aiseesoft Image Compressor has a user-friendly interface that is easy to navigate, making it accessible to users of all levels of technical expertise.
Wide Support: It supports multiple formats, such as SVG, GIF, PNG, JPEG, and more.
Pros
It offers a higher compression rate than many other similar tools.
The compression process is simple and does not take much time at all.
Cons
There is no option to preview the image before downloading.
Alternative: VanceAI Image Compressor
Key features
Batch processing: This tool offers batch processing, allowing users to compress multiple images simultaneously. This saves time and effort, especially when working with a large number of images.
Advanced compression technology: VanceAI Image Compressor uses advanced compression technology to reduce the size of images without compromising on their quality. This ensures that the compressed images are still visually appealing and sharp.
How to use VanceAI Image Compressor? (how-to steps; add a result image)
Step 1: Click on the link given here and get to the web page of the tool.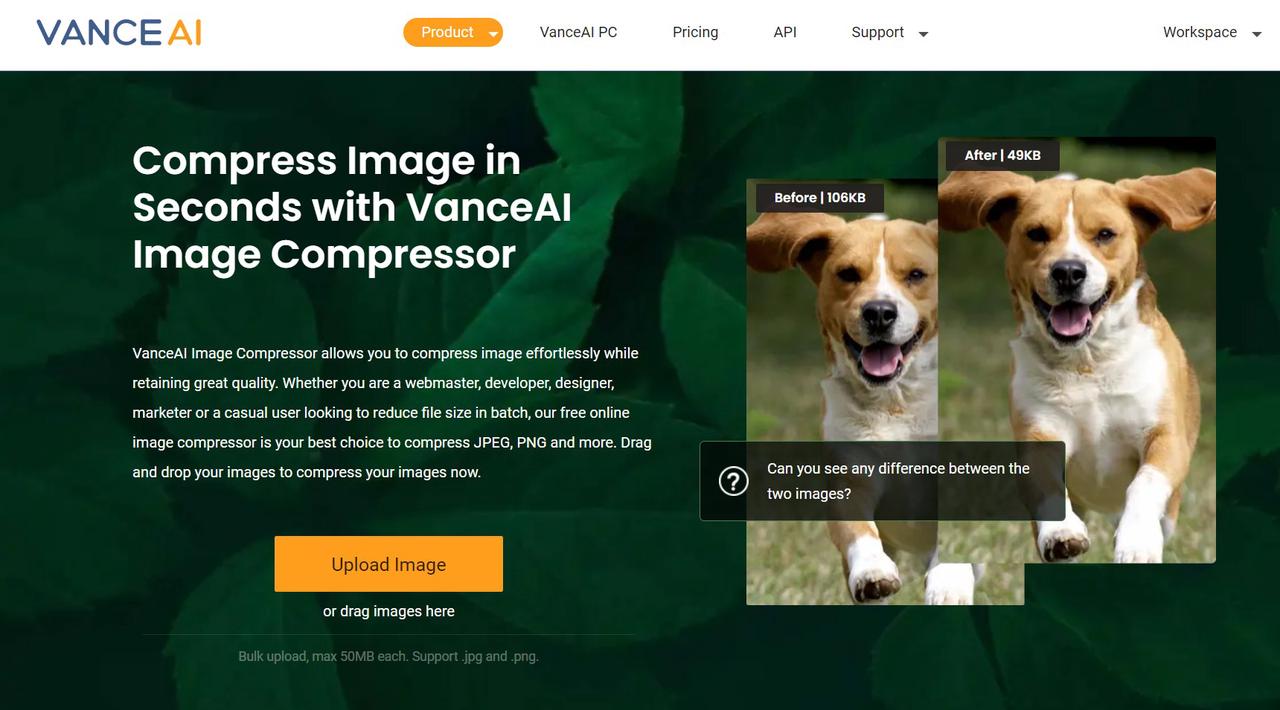 Step 2: Upload the image and the tool will automatically start compressing the image.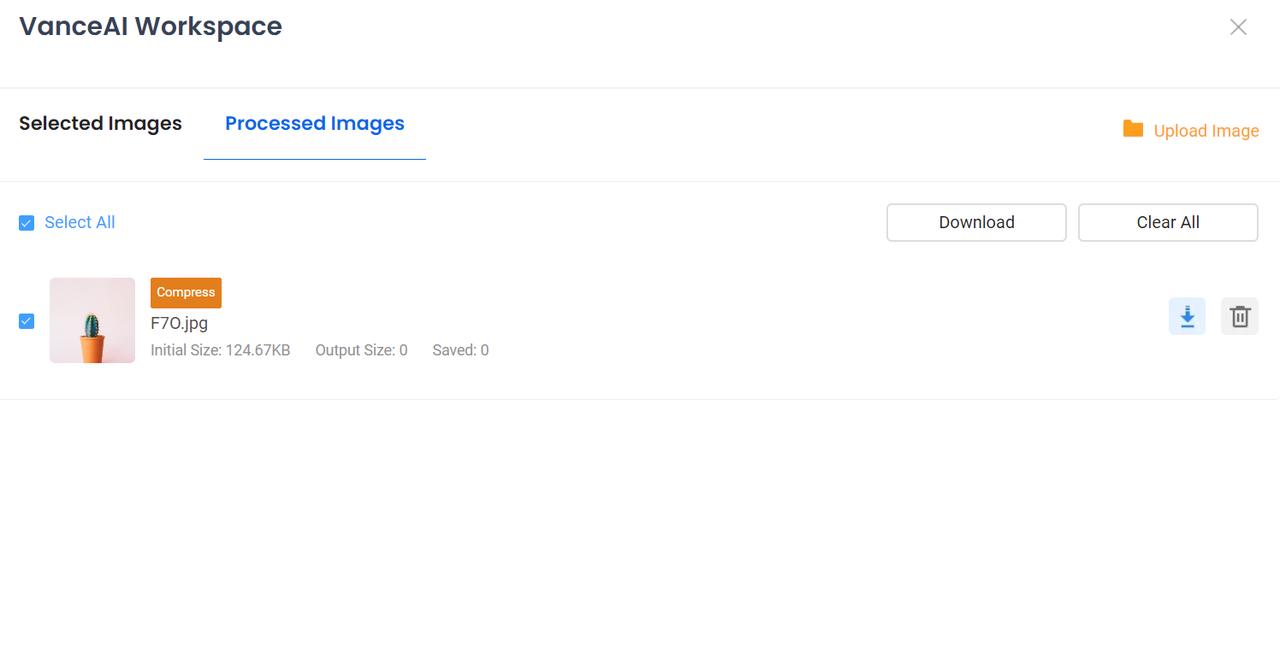 Step 3: After the process is done, you can download the image by clicking on Download Image.
Conclusion
There is no doubt about the fact that Aiseesoft is an incredibly useful platform, not just for image editing but also for other tasks in multimedia. Its AI-centric approach to photo editing also makes it stand stronger as it can offer high quality results relatively quickly.
When it comes to its drawbacks, a major one is actually the fact that it can offer more than just the tools it does currently. VanceAI, which is an Aiseesoft alternative, offers more than 15 tools that are mostly AI-powered with more internal features as well. Not to mention that it is cheaper and faster in image processing.
Do you find this post helpful?