Also read: How to Fix Blurry Pictures with VanceAI Image Sharpener.
Part 1: Focus Magic Reviews
If you want to find a powerful tool for recovering and sharpening blurred photos, Focus Magic can do this job. This part will review what Focus Magic is and how to use it.
What is Focus Magic?
Focus Magic is an easy-to-use and full-featured photo restoration tool designed for Windows systems. The software is based on powerful photo restoration technology that can fix out-of-focus and motion blur in images and can also significantly recover lost details from blurred images.
How to use Focus Magic?
Focus Magic is a software solution that can be used only after being downloaded and installed.
Step 1: Open an image
Go to "File" on the top bar and open the image you want to fix.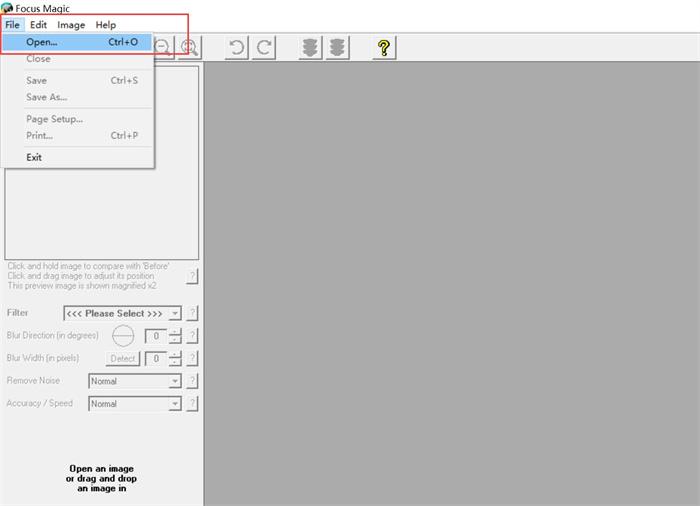 Step 2: Select the filter
Note that there are two types of blur: one is an out-of-focus blur and the other is motion blur. You may choose "Focus" to fix the out-of-focus blur and "Fix Motion Blur" to fix the other.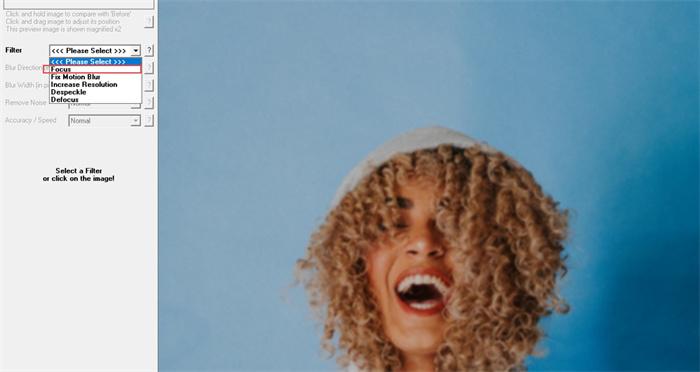 Step 3: Adjust the blur width
Go to the left top. Click and hold the image to compare with 'Before'. Click and drag the image to adjust its position.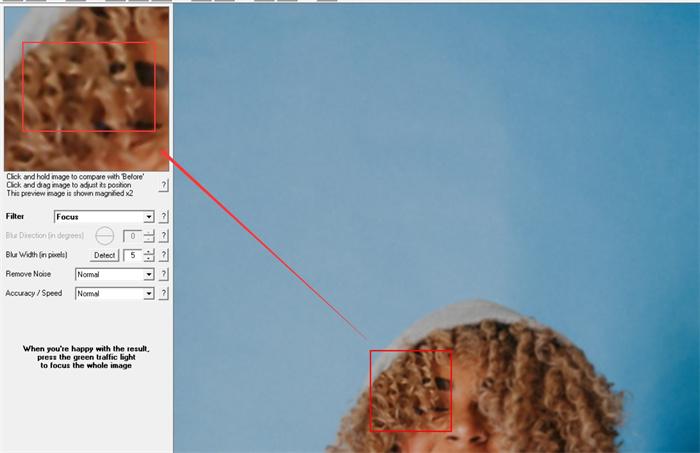 Step 4: Save the result
If you are satisfied with the result, go to the top bar and click the green light. And then click on the right button to save the result.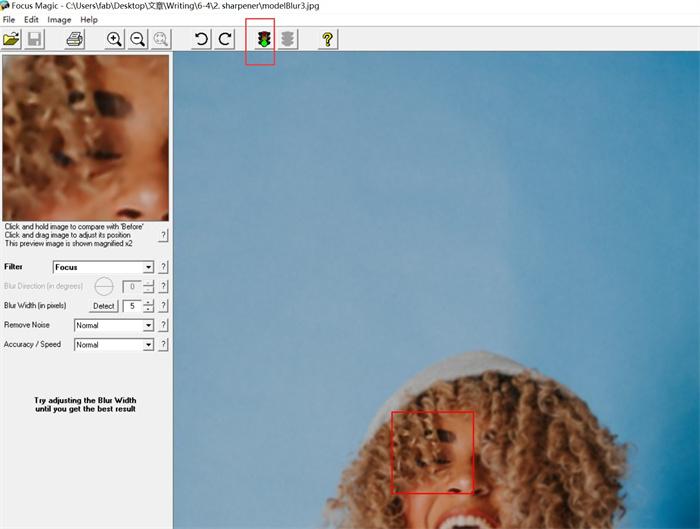 Part 2: How to use VanceAI Image Sharpener?
Unlike Focus Magic, VanceAI Image Sharpener makes AI unblur image and the steps are quite simple.
Step 1: Start
Go to VanceAI website. Find and click the AI Image Sharpener.

Step 2: Upload the photo and start to process
Upload a photo and then hit "Start to Process" to unblur image.
Step 3: Download the result
You may preview the result before download it. If you are interested, you can try to sharpen your image now or download it directly from the pop-up window on the right without leaving this article.

Part 3: Focus Magic VS VanceAI Image Sharpener

Product
Free
Speed
Multitasking
Easy to use
Online
Four Sharpen Models
VanceAI Image Sharpener
×
(3 credits/month for trial)
√

√(Sharpening image while enhancing image quality)
√

√
√(Four Sharpen Models)
Focus Magic

× (allow lifetime registration)

√

×

×

×

×
The original photo shows a woman who is laughing. Both Focus Magic and VanceAI Image Sharpener perform well in blurring out-of-focus photos. Since the Focus Magic has a wide range of adjustable blur widths, the details of the photo can be significantly restored. But as an automatic AI image sharpener, VanceAI's sharpener can be used to unblur image online without any manual operation, which greatly saves time.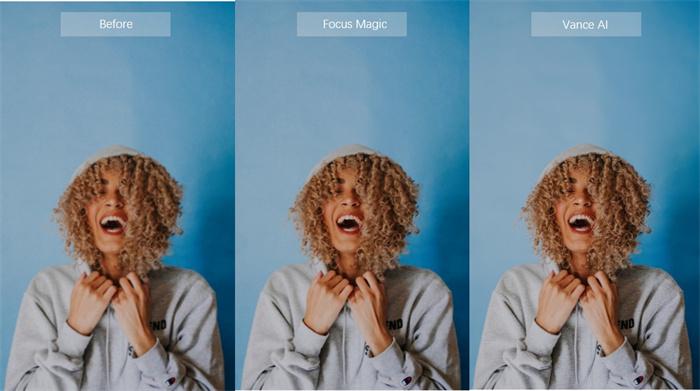 Conclusion
To fix a blurry image with tools online is a good or maybe the only way to make up for regrets. Compared with Focus Magic which can significantly recover lost details from blurred images, VanceAI Image Sharpener, one of VanceAI products to improve image quality online can also offer satisfying results but 100% automatically. The VanceAI service will deliver best possible details and super HD output for you. It will also optimize your product photos by increasing resolution, sharpening details, correcting colors, and improving quality and make photo hd . While both of these tools offer great results, choosing which one to use depends on your preferences and needs.
Also read: How to Get Crisp Image Using VanceAI Image Sharpener?
Do you find this post helpful?
Yes
No