How to Get Crystal Clear Image?
Crystal is known as the representative of being flawless and precious. People use the crystal as a metaphor for the preciousness and hardness of love, and the crystal as a metaphor for the clarity of people's hearts. Some people also buy crystal presents as a coin of crystal clear memories. It's always connected to something beautiful and immaculate. When it comes to photos, People's highest compliment to an image is being so crystal clear. As a non-professional photographer who often likes to record the beauty of life, you may be distressed why the photos you carefully take are not as crystal clear as those taken by professional photographers. This article will discuss how to define an image crystal clear and obtain such an image with tools like VanceAI.
What is a crystal clear Image?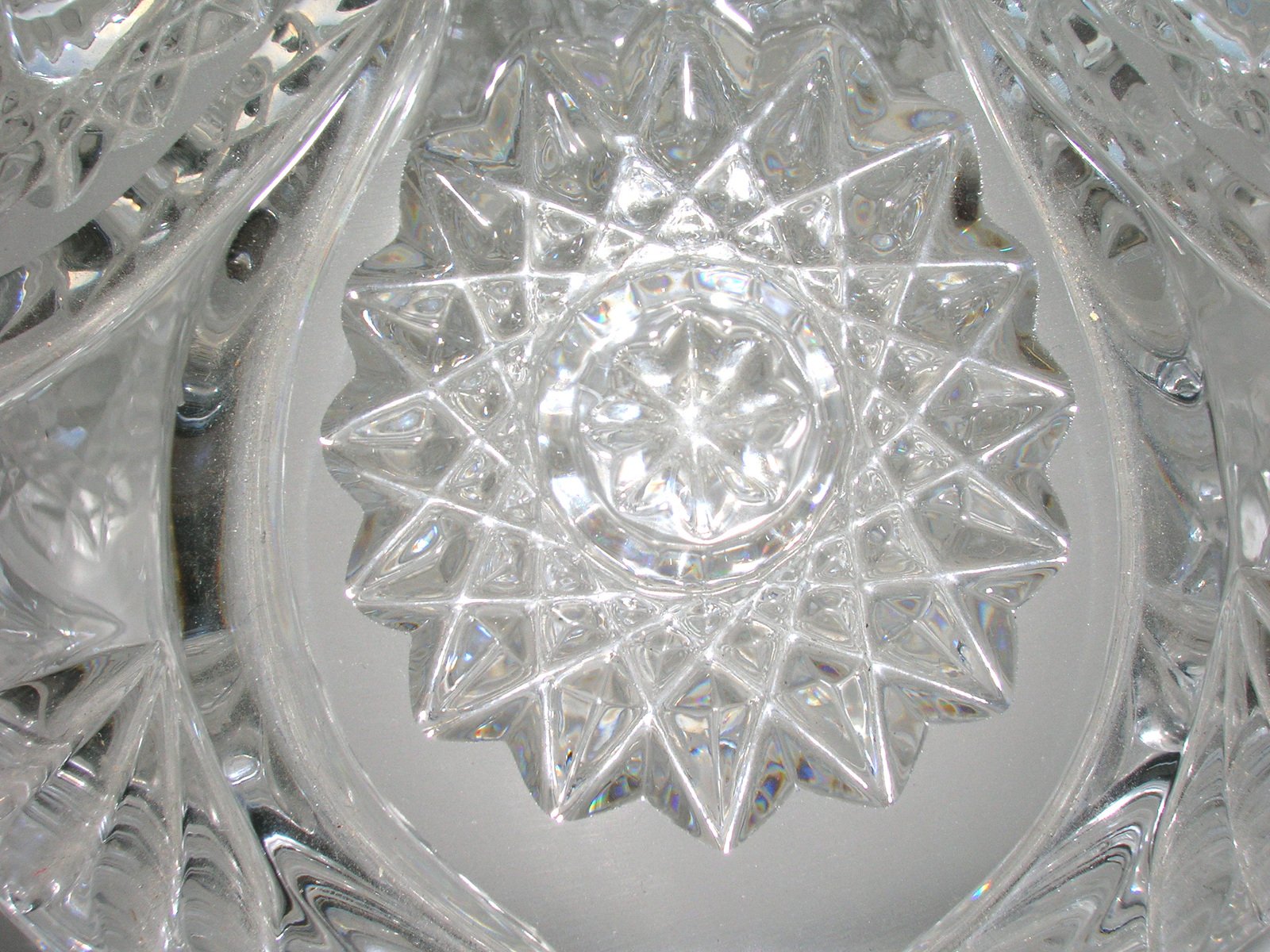 Crystal often appears in scenes related to love in life. People think that love should be flawless and pure. Then a crystal clear image must have the characteristics of a crystal, so it can be called a crystal clear image. The following are the characteristics that a crystal clear Image should have:
Clear and smooth lines
Crystal is a representative of hardness, which is mainly reflected in the tough lines of crystal visually. And if a crystal clear image needs to have this, the outline of people or things in the image must be clear and stylish.
Flawless
The secret of a crystal's translucence is that it has no flaws, so all the light can be refracted without being blocked by flaws. Therefore, what a crystal clear image needs to have must be flawless. Without light, it will be dull due to blemishes.
Full of light
One of the characteristics of crystal is translucency. Therefore, the crystal clear image must have bright light, not dark.
Possible reasons why your pictures aren't crystal clear
In the previous question, we discussed the characteristics that a crystal clear Image should have. Then about possible reasons why your pictures aren't crystal clear, we can also think of returning to the characteristics of the crystal itself.
Lines are unclear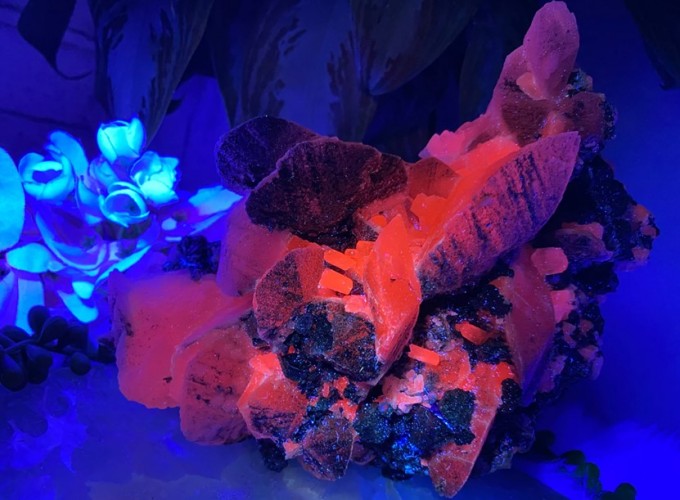 Shooting things that shake a lot can cause blurred edges. The colors on the edge of things will cross with the swaying colors, appearing chaotic and unclear. Like above, the crystal's edge becomes unclear under dark light. Makes the image unable to become crystal clear. This problem can be solved by relying on VanceAI Image Sharpener.
Flawed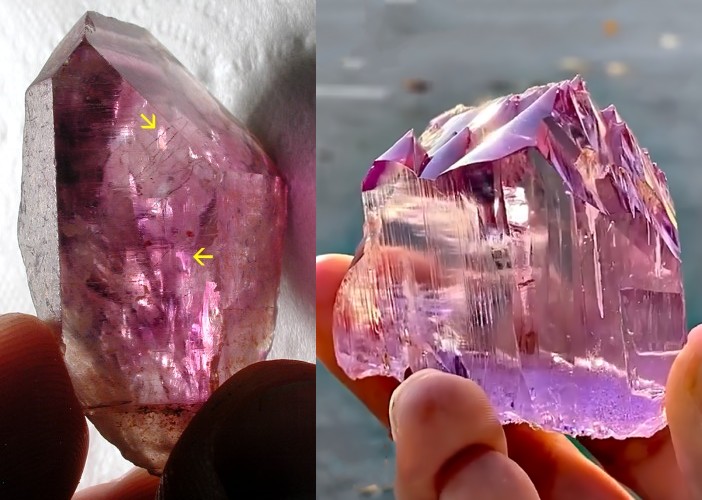 Spots can be inherent to the image scene, such as cluttered backgrounds and irrelevant things. As in the image examples above, blemishes block light and appear dull. The flawless crystal looks more translucent. You may consider using background removal techniques to remove blemishes.
Insufficient light perception
There are many reasons for the lack of light perception. The most common reason is the choice of the location of the shooting time is less considered. If you choose to shoot at night or in a dimly lit underground garage, then there is a high probability that your images are dimly lit and not crystal clear enough.
This problem is easy to figure out. You can choose a well-lit site in advance before shooting. If it is not possible, you can choose to use flashlights for artificial lighting in dark shooting locations. If you find out that there is not enough light after the shooting, you can try some tools that support adjustment parameters to increase the brightness.
How can I make an image crystal clear?
VanceAI Image Sharpener
VanceAI Image Sharpener is an online tool that is good at unblur images. It is supported by powerful AI technology, which can complete the clear improvement of pictures in a very short time.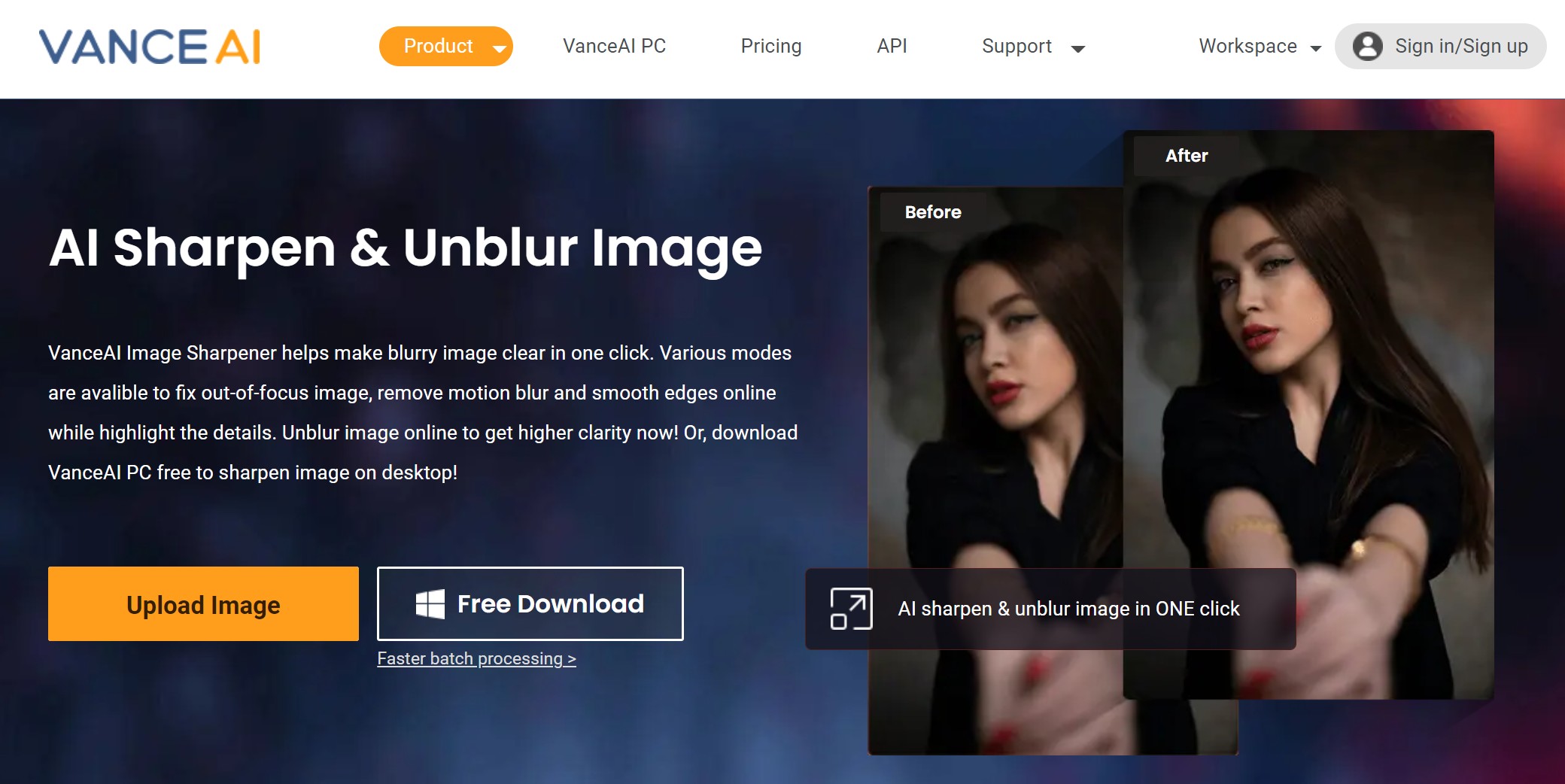 Moreover, the quality is carefully classified, and you can perform different types of AI techniques based on 4 kinds of modes. General blur is used to boost general blur. Motion blur is used to improve blur caused by motion. Lens blur is used to improve the blur caused by out-of-focus. Soft blur helps smooth the edges of general images, portraits, and text as well as make details crystal clear. If puzzled by what kind of a blur, choose General to make vision pictures more clear. Those modes can be used to improve the texture and clarity of the image to a crystal clear level.
After using VanceAI Image Sharpener to obtain crystal clear pictures, you can launch them with confidence without worrying about your privacy being leaked. VanceAI Image Sharpener has the security technology of cloud online storage and deletion after 24 hours. You can return to the website to re-download within 24 hours, and the images will be automatically deleted after 24 hours. No one will have access to your account to get your private images.
How to use the VanceAI Image Sharpener to make images crystal clear?
The steps of VanceAI Image Sharpener to obtain crystal clear images are super simple. The whole process can be done in three steps. Here's how to do it in three steps:
Step 1: upload images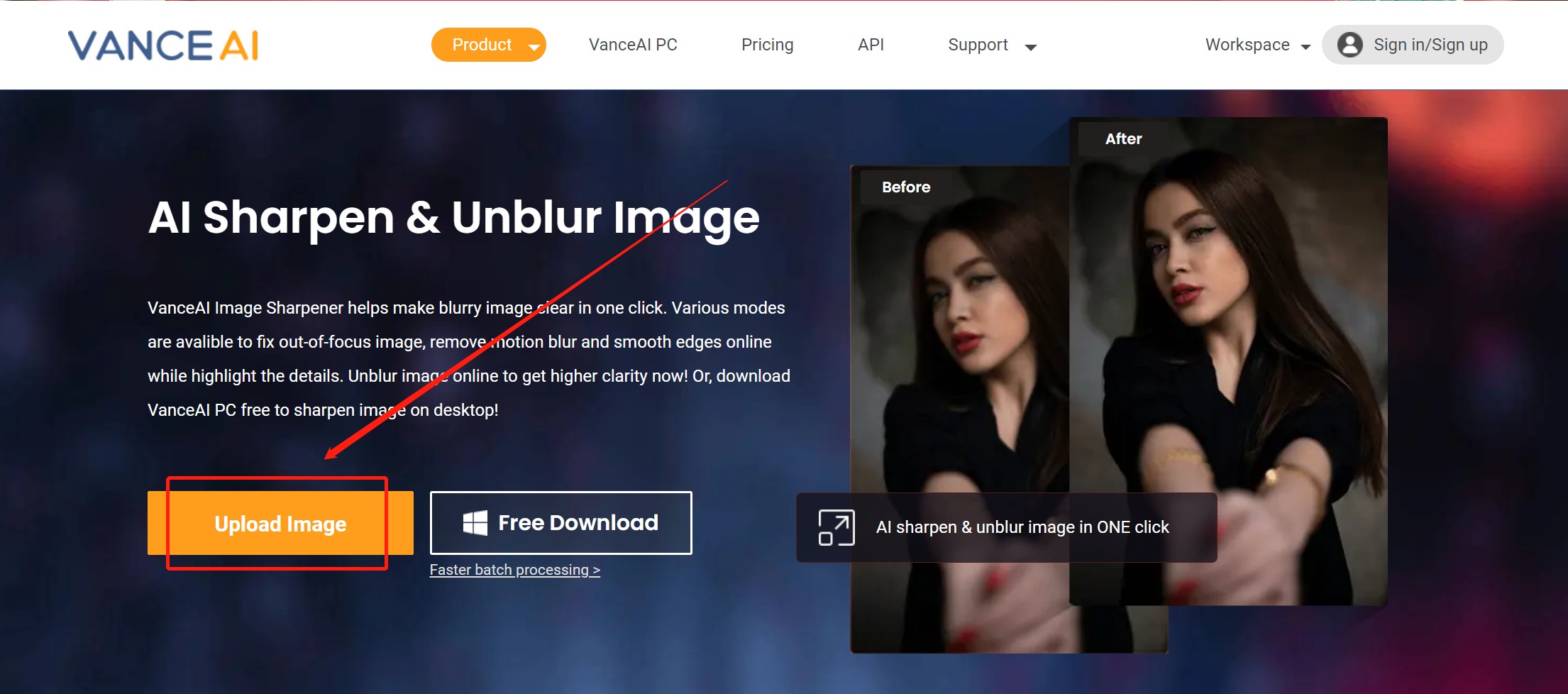 Go to the homepage of VanceAI Image Sharpener and click on "upload images"
Step 2: Start to process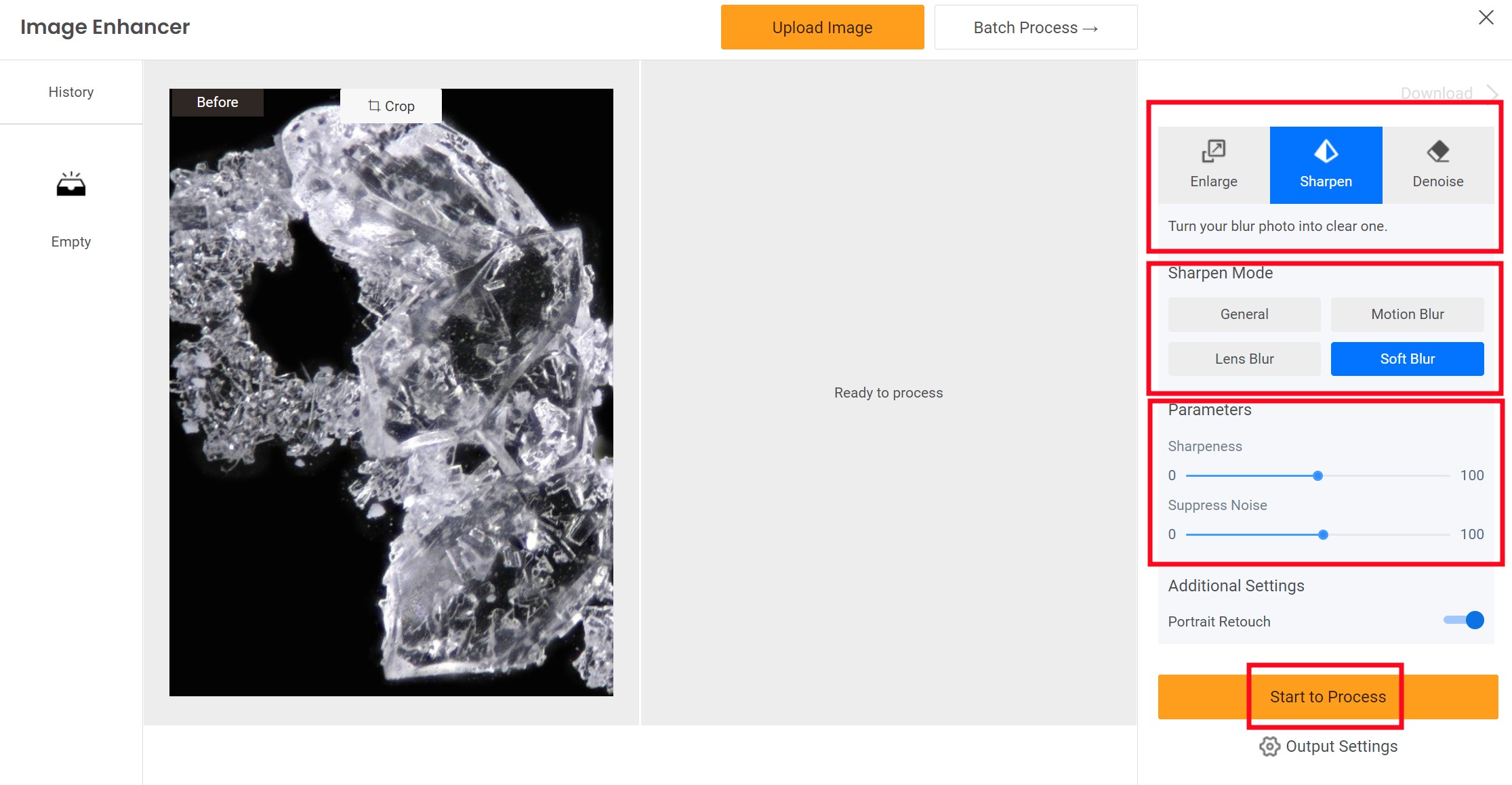 Choose the mode you want on the right side and click on "Start to Process".
Step 3: Preview and download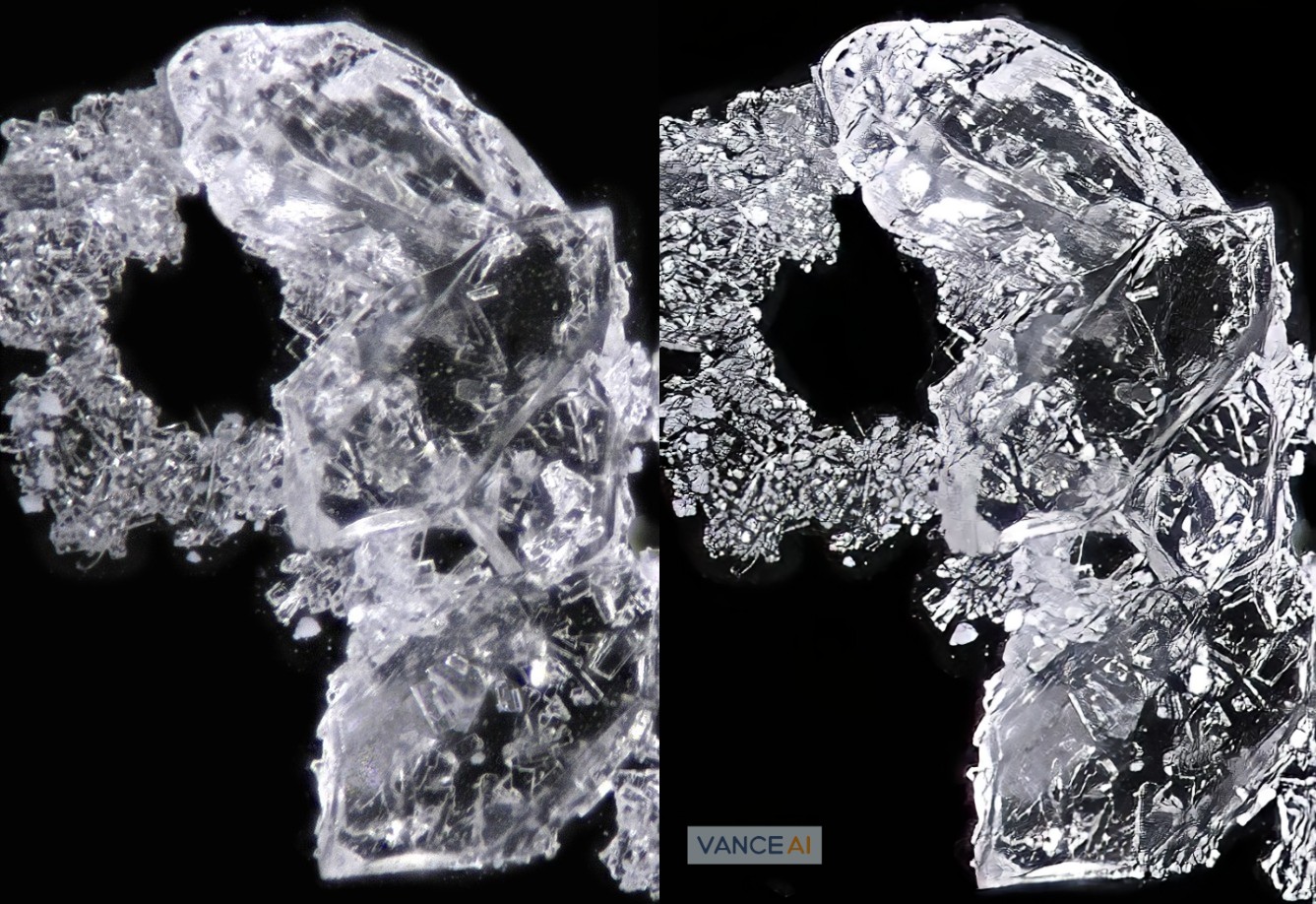 Preview the effect and choose to download on your device.
FAQ:
Where can I get a crystal clear image?
If you don't like the above steps and think it's too cumbersome for you, you can also directly download pictures from some websites that provide crystal clear images. Here are Pexels and Unsplash recommended for you. You can directly search for relevant keywords on their website to get crystal clear images.
Conclusion
The feeling of a crystal clear image is definitely not only in the visual sense, it can also be conveyed to the mood and soul, as well as helping to make some crystal memories. I hope the above introduction can help you get crystal clear images, and pass more beautiful things to others in crystal clear forms.
Do you find this post helpful?
Read More to Know Deeper: