About VansPortrait
This online tool can help turn photo into sketch, including face portraits, into comical drawings and paintings. It is built from GAN image processing technology, which is a well-established technology used in many mediums such as films and games. Using this AI-based technique allows the tool to analyze an image in the kind of detail not really achieved before in traditional image processor tools. To add to this, the application is also fast. If you would choose to get a paid subscription and use batch processing, you could have up to 10 black and white sketches in just a few seconds.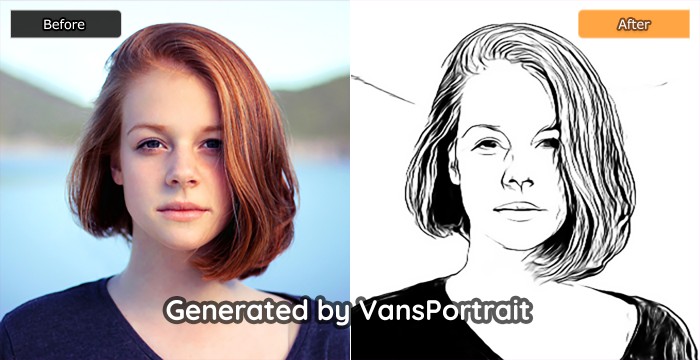 Related article: Convert Photos to Sketches with These 10 Amazing Tools
How to Make Black and White Sketches using VansPortrait
Now that we have a decent knowledge of VanceAI Sketch Converter, let's see how to turn picture into sketch as well.
1. You can start off by first clicking on the link provided above. This will take you to the VanceAI homepage of the tool, where you can click on Upload Image to initiate the upload window.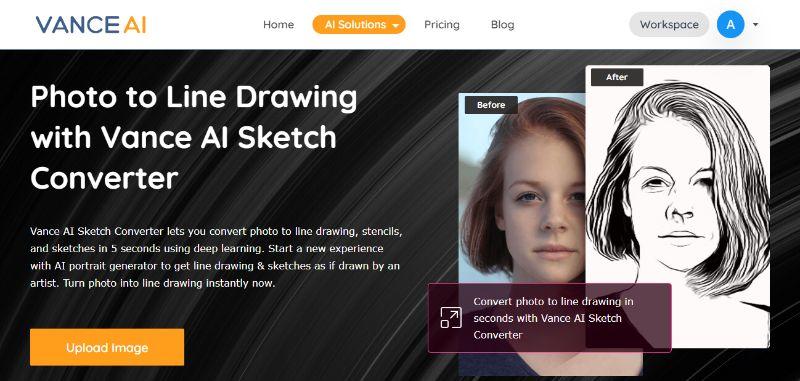 2. This window has the upload button attached to it. So, click on the plus sign upload button to upload an image into the server. After that, click on Continue.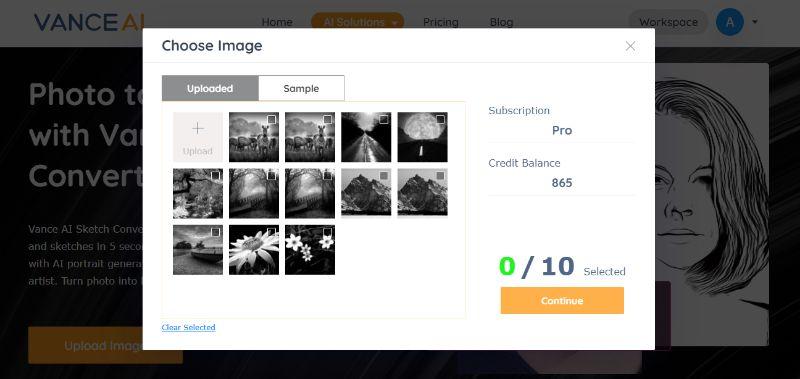 3. Click on Start to Process and wait till the image is processed by the tool. It will display the output shortly and you can then use the Download Image option below to save the image.
Also read: Top 5 Best Pencil Sketch App Review.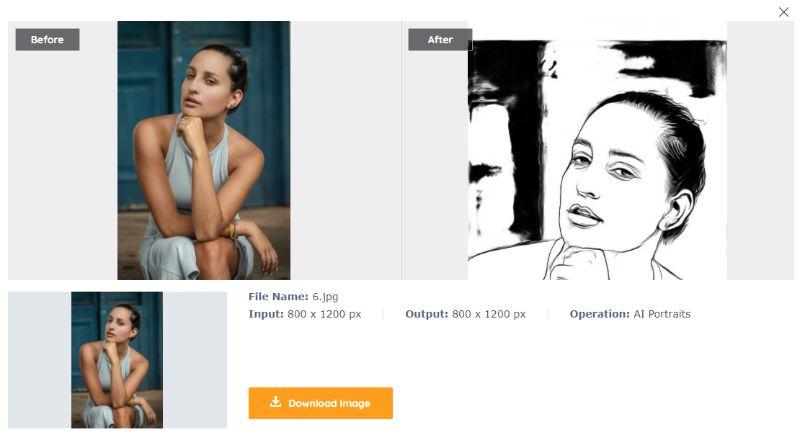 Performance of VansPortrait
Let's now see some examples of sketches made through VanceAI Sketch Converter.
Also read: 10 Popular Video Game Characters Recreated as Pencil Sketches.
Black and white flower sketch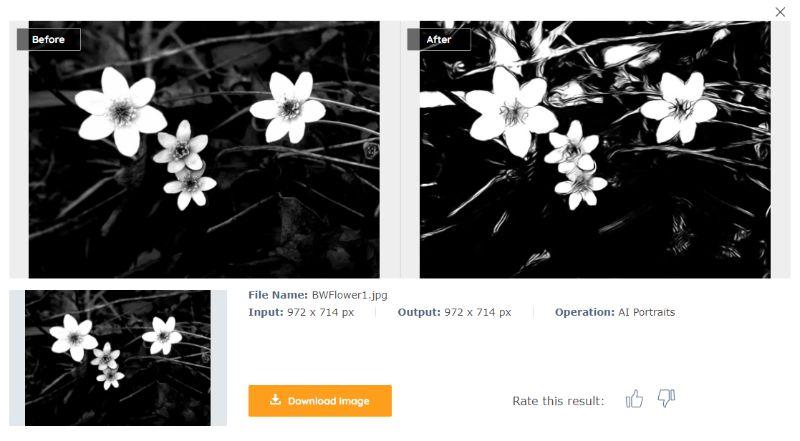 There are a few interesting things to note in the new image. The original image mainly consists of the four flowers and branches running across the image. The new or After image does a great job with the branches and overall background part of the original image, as they look perfectly like sketches. Furthermore, almost all the flowers are drawn well too except the one in the middle. A couple of petals look out of place there. However, that's a minor complaint compared to the overall well done sketch.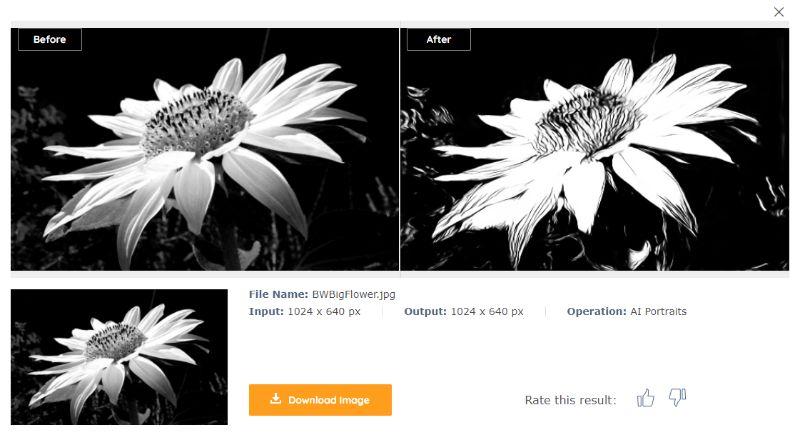 This conversion too, is a really good one. The tool has a tendency to draw black lines over the parts of the image that are too dark and you can see this in the petals of the After image. It gives the flower an additional stylistic look. The rest of the details work with the overall image too. This is a cool black and white sketch, all things considered.
VanceAI now also launches its software version. VanceAI PC is full-featured desktop software developed by VanceAI that lets you instantly process local photos in bulk with more customization options, which will significantly simplify your workflow and boost your productivity. Free Download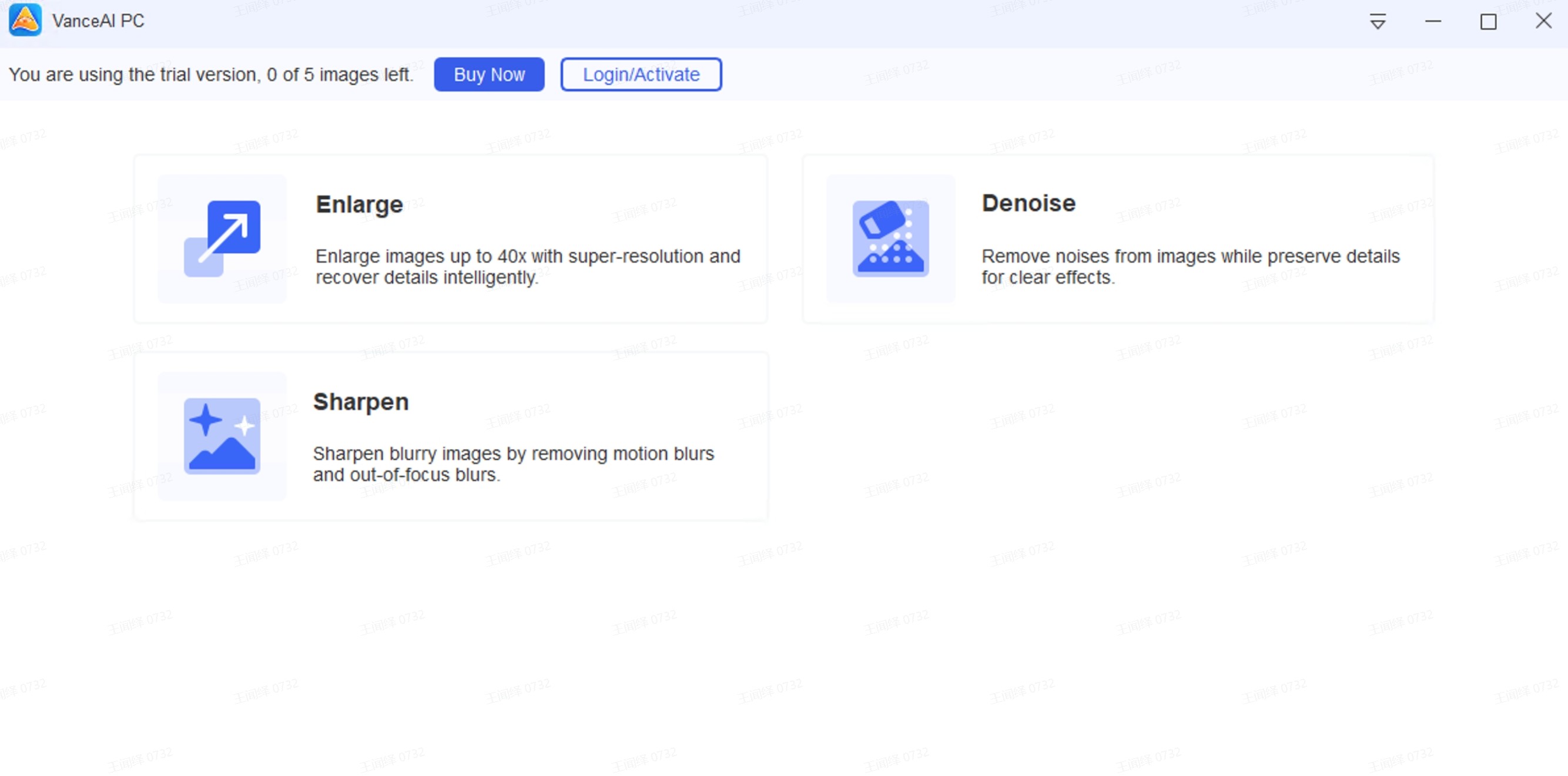 Also read: Best 10 Sites for Black and White Car Clipart
Black and white sketches of nature
Let's look at a couple of black and white sketches of nature.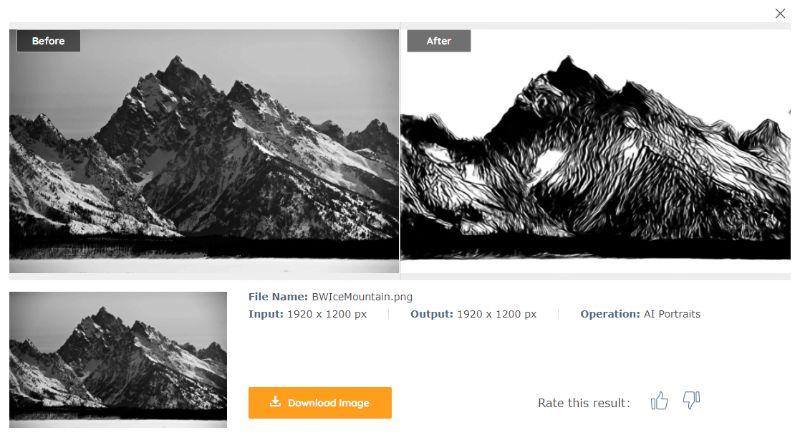 When it comes to the details of the mountain, such as the forest and rock patches all over, the sketch version of them is good. As a sketch cartoon, this mountain would be great. The only thing missing here is the lack of details regarding the sky. The sketch could have had a slight color tinge to indicate the presence of sky perhaps.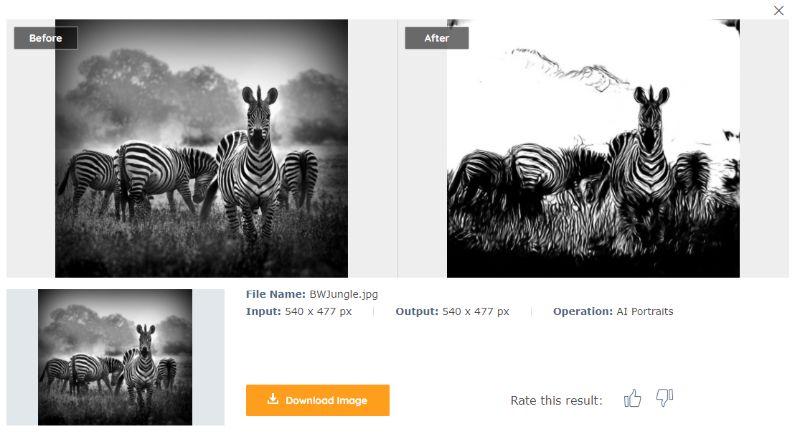 Though the background trees of the Before image are not drawn in the After image, the rest of it is brilliant. It's a gamble, in a way. The zebras simply look phenomenal, with each minute detail drawn with perfection. Also, the grass has life and attracts attention. If the application can do backgrounds a bit better, the entire image would be flawless.
Conclusion
VanceAI Sketch Converter can handle black and white sketches with remarkable accuracy and quality. Though it does require minor upgrades, it is still outperforming almost all other applications that offer similar features. Not to mention that you can pay for the application, if you choose to, and make use of cool features like batch processing and advanced AI models. So if you are looking for black and white sketches of any kind or convert image to sketch, VanceAI Sketch Converter can be your top choice.
Related article: How to Post Digital Art on Instagram
Do you find this post helpful?
Yes
No