Best 10 Tools to Generate Pen Art Online
Nowadays, anything can be converted to pen art. You can take any photo, be it pictures of your friends, wildlife or anything that comes to your mind and turn photo into line drawing and pen art through websites and filters.
There are many websites that offer to convert pictures to pen art or make pen art from scratch. We have listed the 10 best ways to create digital pen art. Do give them a try!
Top 10 Best Tools to Generate Pen Art Online
1. VansPortrait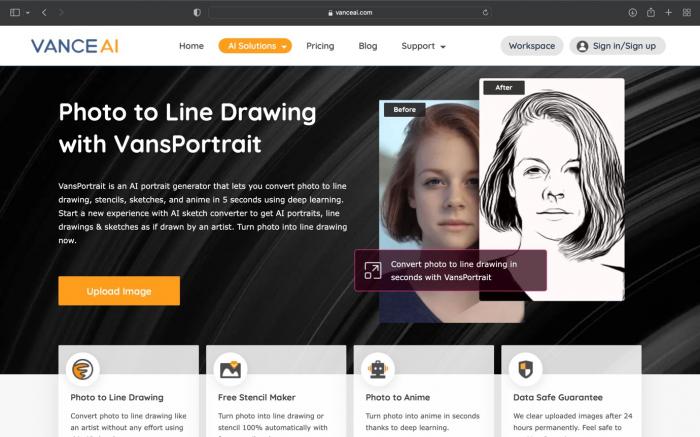 VanceAI Image Enhancer is an exclusive platform with a vibrant AI photo enhancer which allows you to work wonders on your photos. Its extensive options include Deblur, VansPortrait, sharpener etc. VansPortrait is its digital pen art tool to help turn photo into line drawing. From the AI Solutions dropdown, choose Vans portrait and upload your image. You will be redirected to a workspace where you can adjust settings and then hit process. Your image will be transformed into pen ink art within seconds after which you can zoom in and observe the details. You can start off free here but you will have to purchase credits later on. In another way, trying cartoon styles by using an AI cartoon generator is also a great idea.
VanceAI PC is full-featured desktop software developed by VanceAI that lets you instantly process local photos in bulk with more customization options, which will significantly simplify your workflow and boost your productivity. Free Download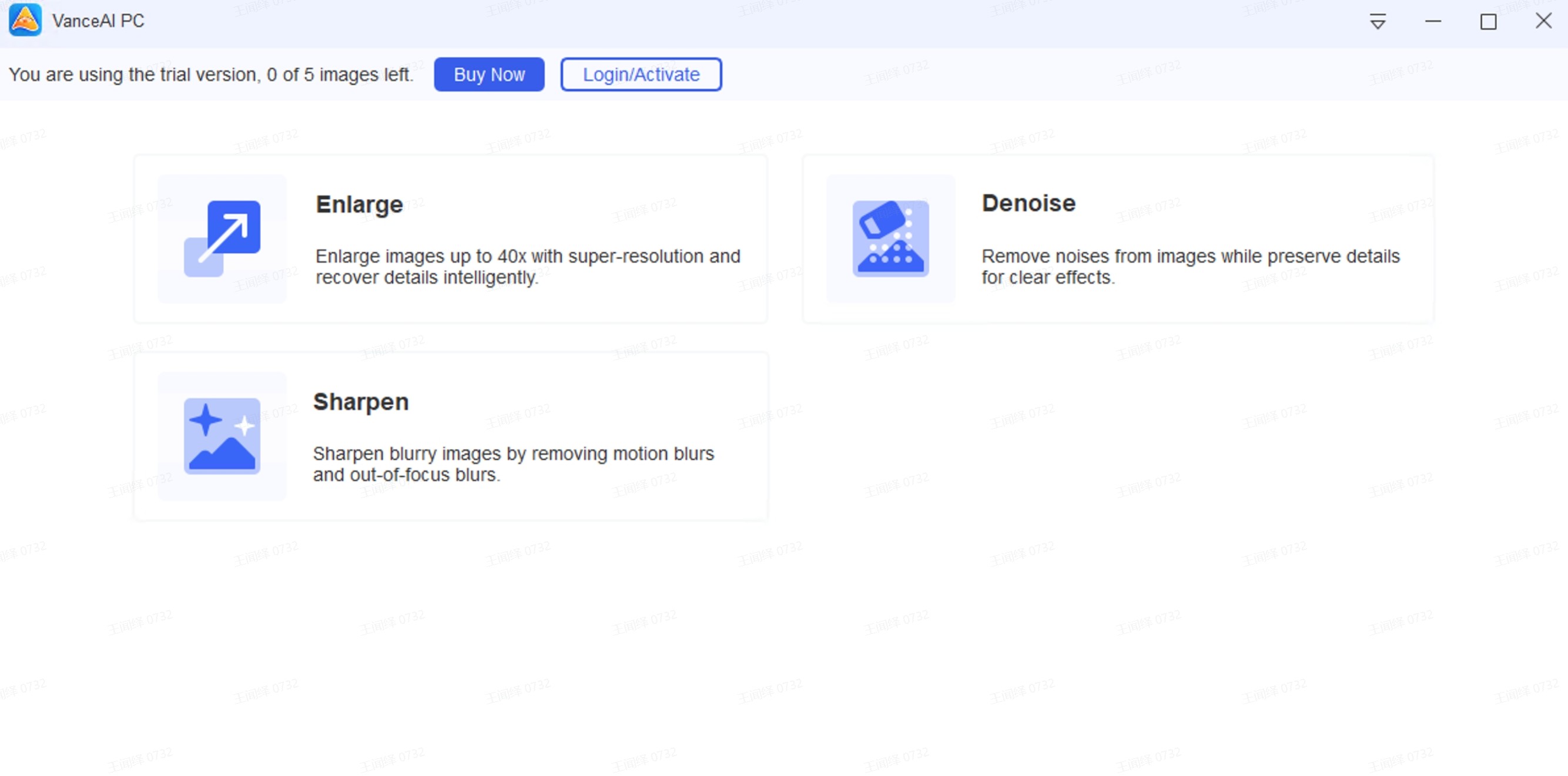 Pros
This VanceAI tool has multiple options to choose from
Gets the job done in seconds
Cons
Have to pay for more options
2. Befunky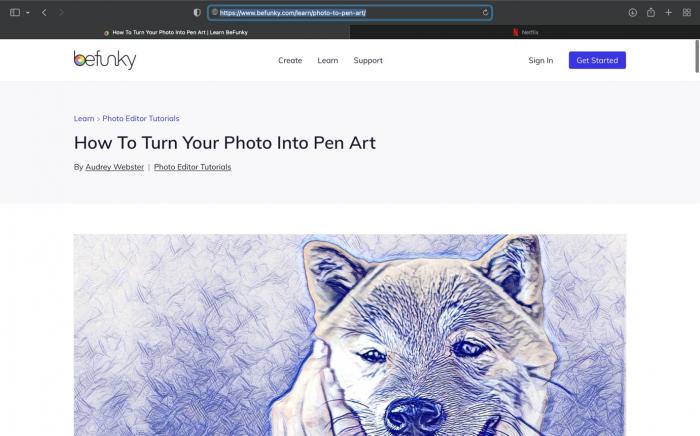 Befunky is an online website editor which has it all. You can edit pictures, make photo collages, and create any graphic designs you want to. Its exhilarating interface is a treat to use, and you can easily convert pictures into pen art here. Just open the photo editor and upload the photo which you want to edit. You even have the option to try something using their huge stock of photos. After you have chosen or uploaded the image, find the pen art option in the dropdown, and choose between Pen Art DLX 1 and Pen Art DLX 2. Adjust the color through settings and click apply. Lastly, just hit save and you are done! More interestingly, there are also some popular Vtuber Maker which use similar technology. Try it if you like.
Pros
Great interface
Huge variety of options
Cons
3. Pho.to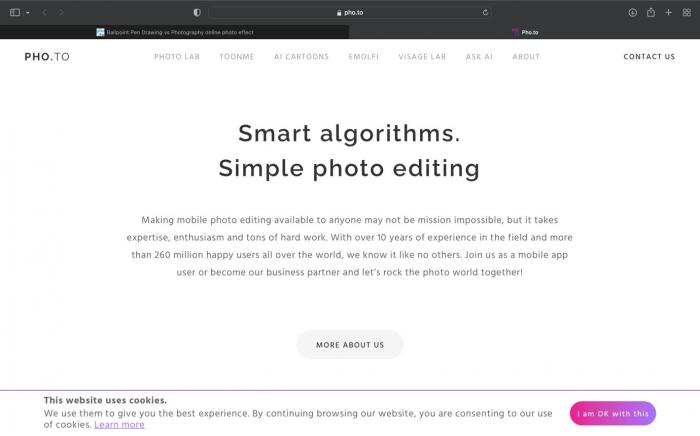 Pho.to started ten years ago and since then millions of people have used it to edit their pictures online. Its advanced technology, and thousands of effects allow you to transform your photos. It has online as well as multiple downloadable apps, which are sure to satisfy your needs. One of the editing options it offers is the pen art effect. If you are using the online option, just upload you photo, and it will automatically turn your image into pen art. After that, you can edit it further by adding effects, frames etc. Apart from that, there comes some fancy AI Portrait Generator, making fancy selfies at a fast speed. Get to know more about it.
Pros
Can be downloaded as well as used online
Provides many editing options
Cons
The online version's interface is poor
4. Sketch.io
Price: $4.99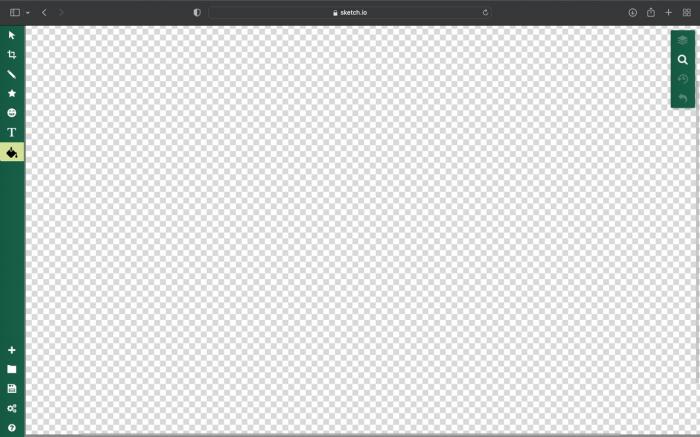 Sketch.io is a sketch pad which can be downloaded as well as used online. The sketch pad is a workspace where you can create all sorts of art or edit pictures. It gives you a myriad of options to choose from to edit your photos. However, the process can get complicated for some. Also, the online version does not have a lot of options, you have to pay and download a software to get the full version. Still, making pen art from scratch is possible here so head over here and give it a try.
Pros
The user has full control
A sketch pad allows one to start from scratch
Cons
The process can be a bit complicated for some
It is paid
Does not convert images to pen art
5. Sketchbook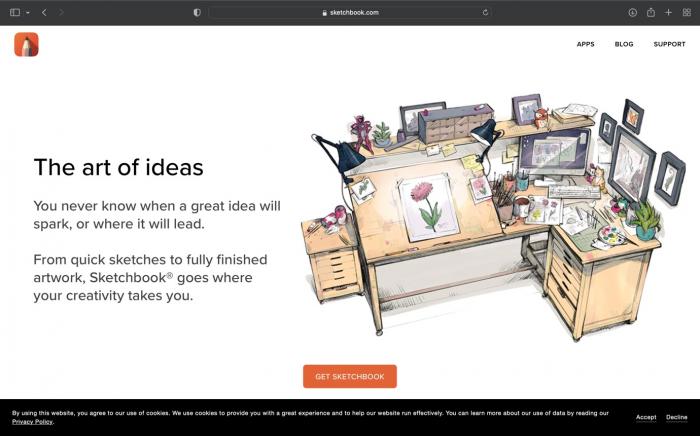 Sketchbook is a photo editing application available on all popular platforms including Windows, Mac, Android, and iOS. Through this app, you can doodle and sketch whatever you want. It has advanced sketching and pen art tools sufficient for to fulfill anyone's imagination. Its options such as Dynamic symmetry and natural pen option are not available anywhere else. You can either create original pen art, with all types of calligraphy pens available as well as convert images to pen art using this app. You should surely download it and give it a try.
Pros
Advanced pen art tools
Beautiful to use
Cons
6. Autodraw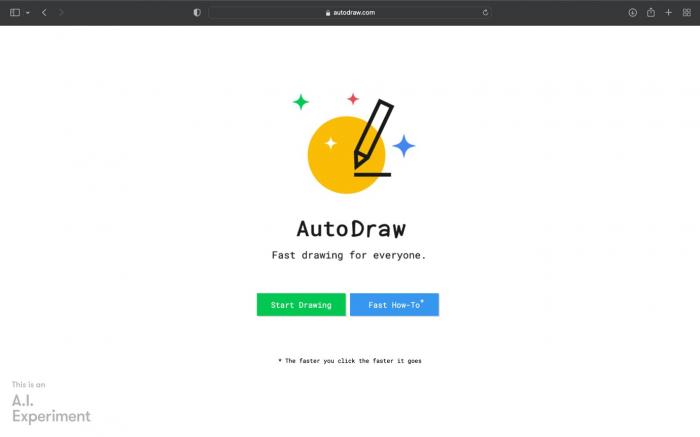 Auto draw is a simple sketch board where you can draw anything you want. This includes pen art, shapes etc. Its auto draw tool allows you to make a basic sketch of something and suggests completed figure based on your sketch. There are a number of figures ranging from hot air balloons to spiders. It can be used by adults, for pen art as well as children to just doodle and encourage their creativity. After you are done, you can download your art for free. It is an excellent option for people who just love doodling.
Pros
Is open ended, anyone can draw anything
The auto draw feature makes drawing easy
Cons
Does not convert pictures to pen art
7. Imagetosketch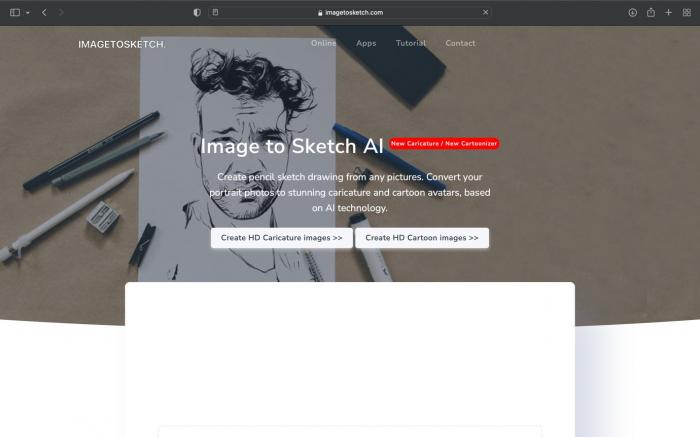 Imagetosketch is a website which makes it easy to convert images into various forms of art including caricature, cartoons, and pen art. Its digital pen art tool is called AI sketching tool and it transforms photos into numerous forms of pen ink art. You just have to upload your image and it will process it within seconds. After that, you will have the option to choose from numerous pen arts and download them for free. It has a great interface and is extremely easy to use. Head to the website and give it a try!
Pros
Has amazing conversion tools
Is easy to use
Cons
Does not allow the user to make adjustments on their pen art
8. Pencilsketch
Pencil sketch is an online tool by Image Online, which is a photo editing website offering loads of services such as conversion, emojis etc. Pencil sketch allows you to create pen art quickly and easily. All you will have to do is simply upload your image and adjust the pencil shadow scroll bar according to your preference. Then hit pencil sketch. Your black pen art would be ready in no time, just go ahead and download it for free. Look out for ads though because this website has many.
Pros
Quick and easy to use
Allows you to adjust the pen art
Cons
lots of ads on the website
website interface is poor
9. AI draw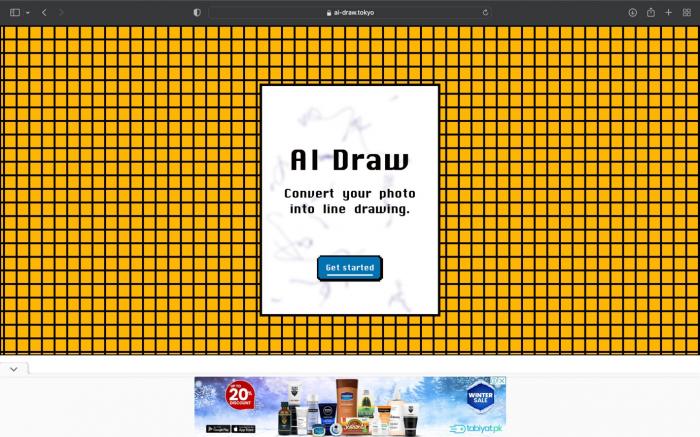 AI Draw is a digital pen art website where photos can be converted to line drawings. It differs from others tools because after uploading the image, you have to choose the colors (for the backgrounds and pen color) and then hit play. Your pen art will be made right in front of your eyes. It is fun to watch the picture being made after which you can download it for free. It even allows you to download it in GIF form.
Pros
Draws the image in front of you
Can adjust the colors
Cons
Results might not be accurate
10. Paint Online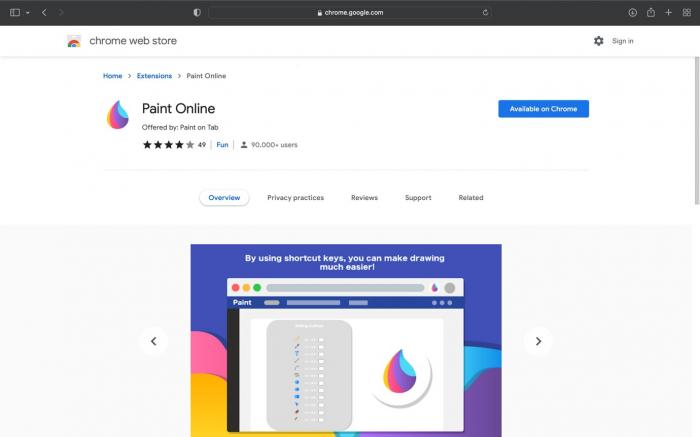 Paint online is a chrome extension using which you can draw pen art on webpages and take screenshots for download. Through paint online, you can draw anything you want on the webpage, add text, make changes etc. It basically makes the webpage a canvas for you.
Pros
Can draw anytime on any webpage
Can be used to take notes
Cons
It is not an exclusive pen art tool
Conclusion
All these apps, webpages and extensions allow you to paint pen art. Because of them, you can bring out the artist within you and just add details to your images, hassle free! Happy doodling! Also read: How to Do Line Drawing Face with AI?
Do you find this post helpful?
Read More to Know Deeper: