PicWish is a fairly popular photo editing application available online and on mobile. It makes use of AI algorithms to provide users with photo editing solutions quickly. In this guide, we will be discussing the PicWish photo enhancer application as well as providing some PicWish alternative applications as well. With a collection of photo editing applications, you will be able to get all the solutions you need and produce high quality photos at a consistent rate.
PicWish Photo Enhancer | What Is It?
PicWish or PicWish.com is a mobile application that utilizes artificial intelligence to enhance and edit photos automatically, it's available on both iOS and Android platforms. The app uses AI to automatically adjust lighting and color, remove blemishes, sharpen and resize images, and even remove unwanted elements from photos. It also offers a wide range of filters and manual editing tools for users who want more control over the final result. Users can also share their edited photos on various social media platforms directly from the app. It seems to be a good option for people looking for an easy-to-use AI-based photo editing app.
Besides offering a ton of manual editing options as well as image filters, PicWish has some presence with its web-based build an API. The website itself is well-designed and offers plenty of use cases for users to get familiar with the product and know how the app can assist them in their business or brand.
Features of PicWish Photo Enhancer
AI-powered Image Editing: PicWish uses artificial intelligence to automatically adjust lighting, color, and other elements of a photo to enhance its overall appearance.
Manual Editing Tools: Users can also manually edit photos by adjusting brightness, contrast, saturation, and more.
Face Enhancement: The app can detect and remove blemishes, such as pimples or wrinkles, from a photo.
Object Removal: Users can remove unwanted elements from a photo by simply brushing over them.
Offers multiple filters: The app offers a wide range of filters that can be applied to a photo to change its overall look and feel.
Minor editing: The PicWish photo enhancer tool also allows for resizing images.
Sharing with People: Users can share their edited photos on various social media platforms directly from the app.
Can be Used on iOS and Android: The app is available on both operating systems, iOS and Android.
How To Use PicWish Photo Enhancer?
Step 1: Click on the link given above to access the PicWish photo enhancer online. From there, click on any of the features you'd like to use. In this case, we'll go for Unblur Image.
Step 2: You will be redirected to another page where you can click on Upload Image. The other option is for downloading the software version. After uploading, the tool will automatically work on your image.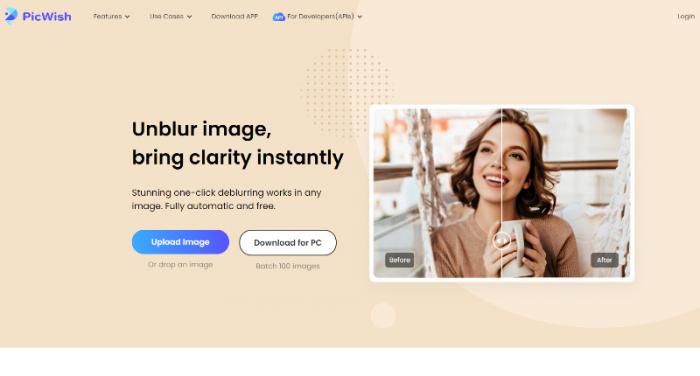 Step 3: You will see the final image appear on the screen as a comparison frame. Use the download options to save the image.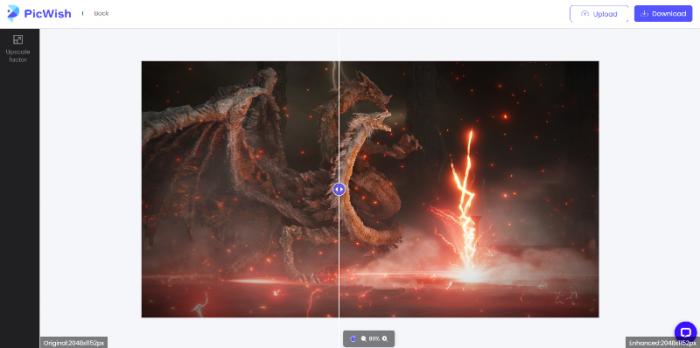 Is Picwish Photo Enhancer Worth Trying?
Absolutely. PicWish is an online photo enhancer that also offers enhanced images for face, landscape, and other types. The AI based approach to photo editing can save time and effort for users who want to quickly enhance their photos without having to manually adjust settings. Apart from that, the application offers many tools, such as image deblurring, background removal, etc. This adds options for the users and makes them stick around.
The Best 5 Alternatives: Our Picks
1. VanceAI Image Enhancer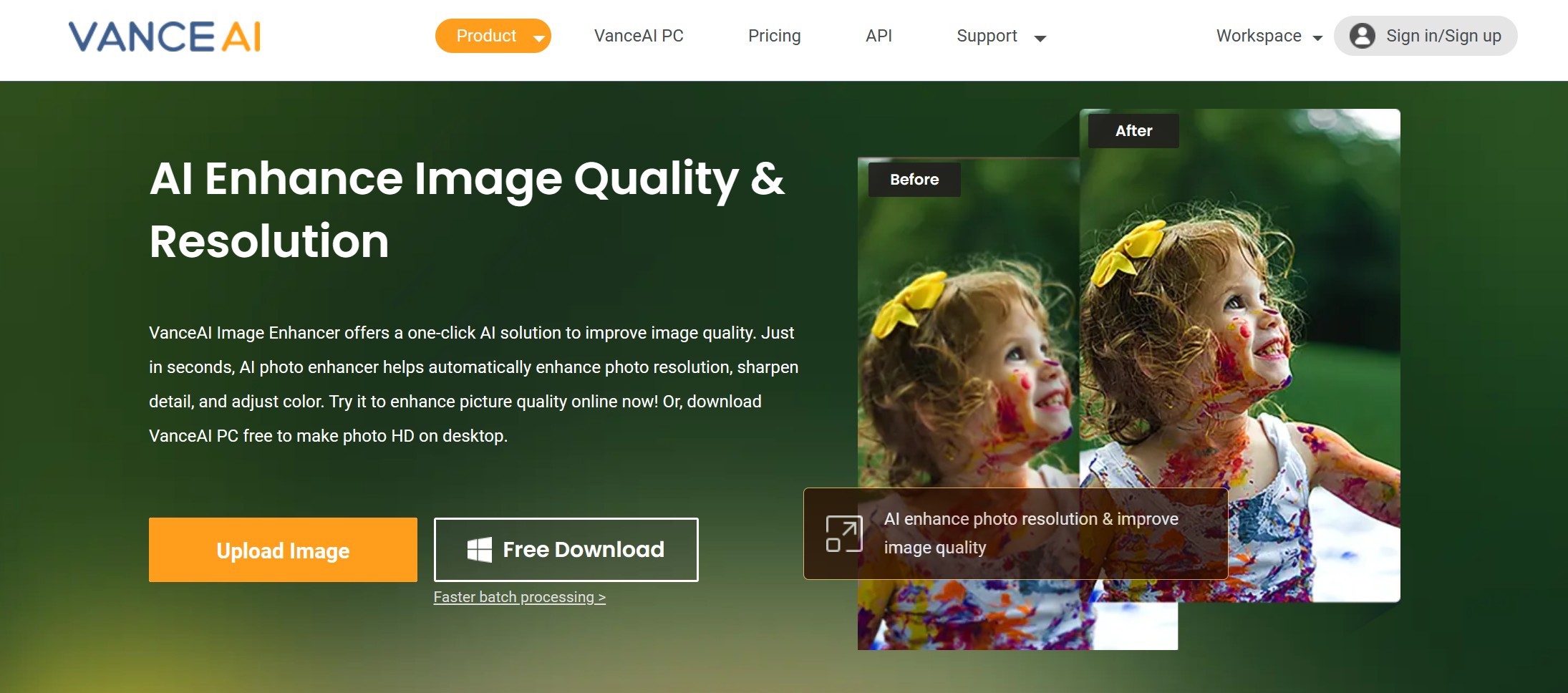 VanceAI Image Enhancer or VanceAI in general can be an excellent PicWish alternative because similar to PicWish, VanceAI offers multiple photo editing and enhancement tools plus they're powered by AI technology as well. In fact, VanceAI offers even more products, which include image deblur, background remover, image enhancer, and more. The software is available as a web-based application and can be accessed via a browser on any device that has internet access.
The platform is pretty affordable considering the starting subscription only costs $4.95 and provides 100 image credits along with exclusive features like batch processing. VanceAI's features "Workflow" and "Workspace" are incredibly helpful to the user because they make navigating easy and efficient, and image high quality.
2. Remini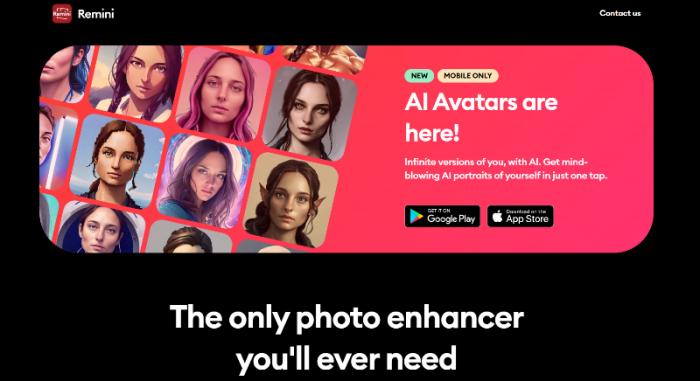 Remini is a mobile application that utilizes AI and other similar technologies to improve images in multiple ways, be it to enhance photos or restore details to old ones. Remini is famously known as a mobile application available for both iOS and Android. The app uses AI technology to improve the quality of photos by automatically adjusting lighting, color, and other elements. It can also remove noise, sharpen images, and remove unwanted elements from photos. Remini also has a feature to enhance the resolution of images and bring back the lost details of the photo.
3. Canva
Canva is a graphic design and editing software that allows users to create a wide variety of designs, including posters, flyers, social media posts, and more. It is a web-based software that can be accessed from any device that has internet access, and it also has a mobile app available for both iOS and Android platforms. Canva provides a wide range of templates and design elements that users can use to create their designs, such as text, images, shapes, and icons. It also offers a variety of editing tools, such as cropping, resizing, and color adjustments. Canva also allows users to collaborate with others on a single design, making it a great option for teams or businesses.
4. BeFunky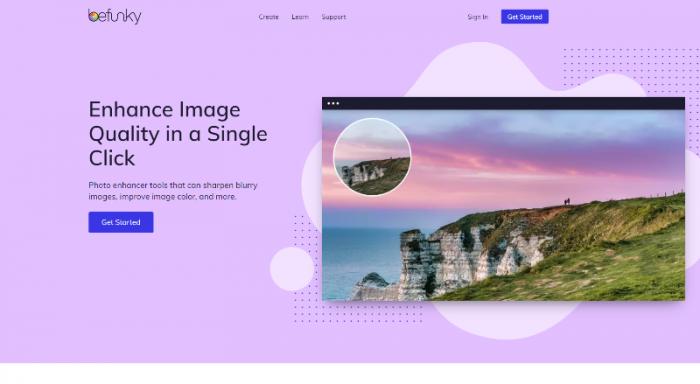 BeFunky is a good option for people looking for simple and easy-to-use photo editing and graphic design software for both personal and professional use. This PicWish alternative is designed to be user-friendly and easy to use, with a drag-and-drop interface, making it accessible for users of all skill levels. It's free to use with basic features and also offers a paid subscription plan with additional features and assets. It is a web-based product but is also available on mobile devices, iOS and Android, as an application. One of the best features of this tool is that it has many filters on the application already.
5. Cutout.pro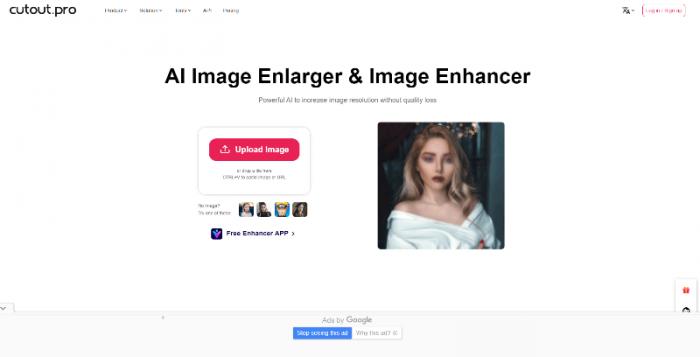 Cutout.pro is a good option for people looking for powerful and easy-to-use software to remove backgrounds from images automatically. It can be useful for e-commerce, photography, graphic design, and any user that needs to remove the background from images. Similar to PicWish, VanceAI, and other tools on this list, Cutout.pro offers multiple photo editing solutions to users. The software can work with images of any format, including JPG, PNG, GIF, and more. It can also handle images with complex backgrounds and multiple objects, such as hair, fur, transparency, and reflections.
Conclusion
PicWish and its photo enhancing app alternatives are all really good photo editing and enhancement applications or platforms that serve their purpose well. When choosing between them, users must also keep in mind their own requirements and preferences as each application here is designed in a different way. In fact, many of the tools here are affordable and hence, users do not need to pick just one. For example, a combination of VanceAI and Canva would suit most users as it takes care of the automatic and manual parts of photo editing well.
Do you find this post helpful?