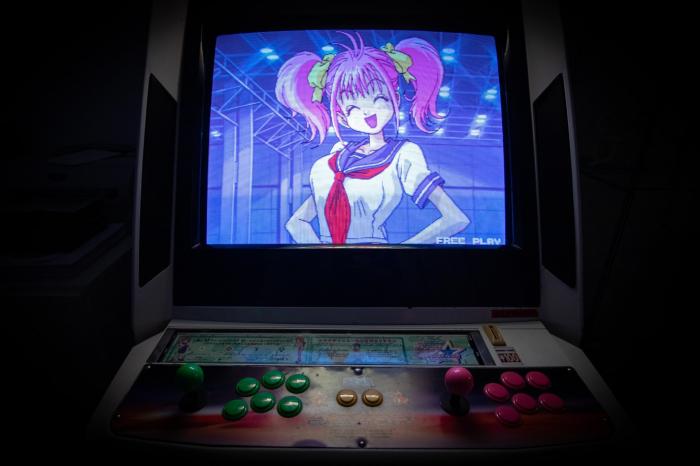 Vtubing is a growing phenomenon, especially in Asian ecosystems. Undoubtedly traction and the associated income are enough to drive anyone into this field. VTubing, the acronym for Virtual Youtubing is the next big thing in the live streaming space, and best of all, most of the requirements & vtuber maker tools won't cost you a dime! To make things simpler for everyone, this guide covers the basics of VTubing as well as a comprehensive suggestion of some of the best vtuber maker tools present in the market today.
But before that, remember that with the current stage of digital evolution, no one wants to consume low-quality content. So, to evolve with the trend, the VanceAI image upscaler tool is one to have. It helps maximum image quality without resolution loss. Hence, ultimately streamlining and optimizing the entire workflow.
Upgrade your photo with image upscaler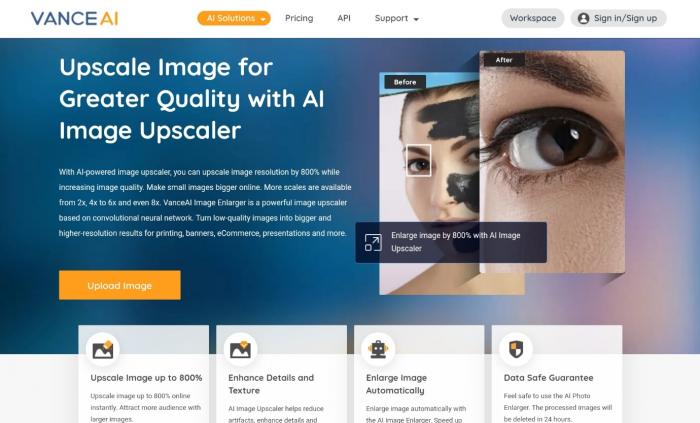 You must cater to the quality of your anime character before recording any successful vtubing. One tool to guarantee this quality is the VanceAI Image Upscaler tool. With this, you can enlarge your image by up to 800% while catering to its quality accordingly. Using the AI-backed largely automatic tool, you can start bidding those concerns attributable to low a warm farewell. The interface is perfect for beginners and straightforward. If you find the free version overtly limited, you may opt-in for the premium upscaler at just $9.9 monthly.
How to use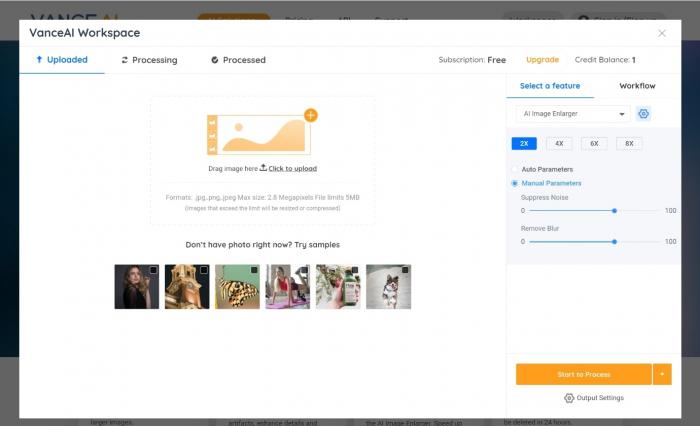 Step 1: Upload the anime image that needs quality enhancement to VanceAI.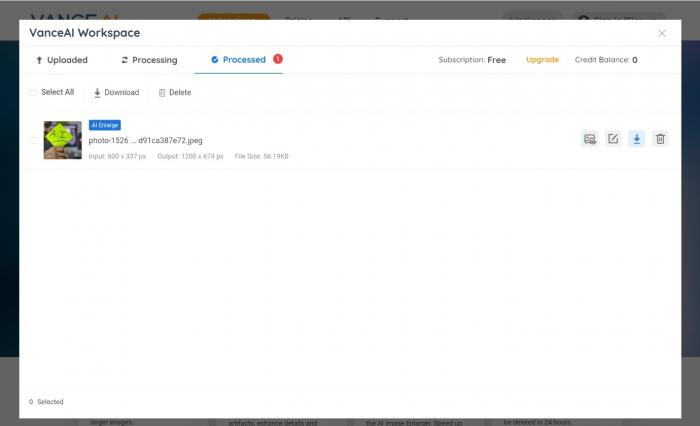 Step 2: Adjust the blur, noise, and choose the percentage enlargement, and hit the start to process button.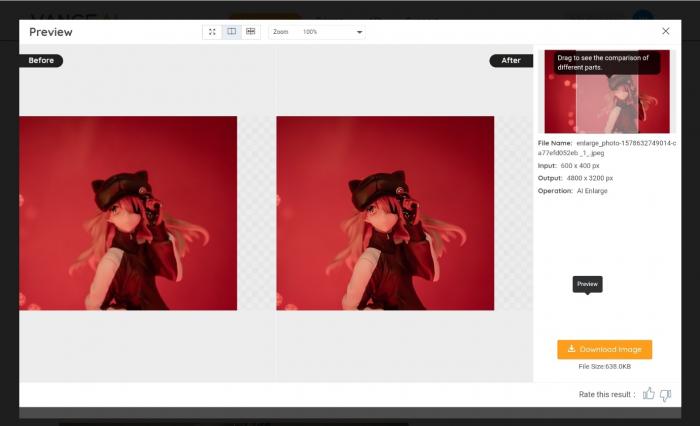 Step 3: Wait as the processing completes and download output processed by AI enlarger.
Output performance
The quality difference between the before and after image is as clear as day! The definition, realism, color mix and gradient, and details were more optimized in the resulting image.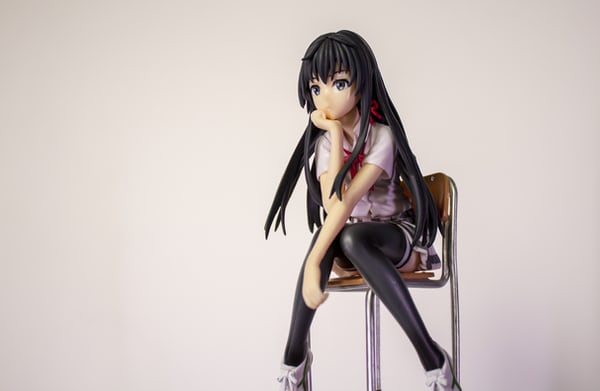 What is VTuber?
VTuber is the acronym for virtual YouTuber, introduced by a Japanese, Kizuna Ai. Ai is widely regarded as the first VTuber. A VTuber is essentially a vlogger who develops anime characters and makes videos with them for their YouTube target audiences. One of the most common misconceptions is VTubers are AI. However, note that VTubers are humans who leverage a range of AI-powered Vtuber maker tools to develop anime characters and share them as videos on YouTube. Most of these vtuber maker tools use mocap technology to identify and track human movements and translate them into their anime characters.
10 Best Vtuber Maker Online Review
1. Live3D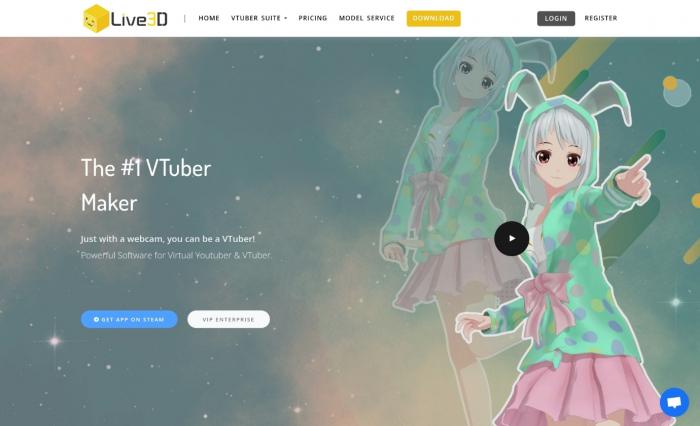 Pricing: $69 subscription cost
As a beginner, this is one of the tools ensuring that you don't have to break the bank. Live3D is a one-stop for everything you need to kickstart your journey, making its range of compelling tools largely available at zero costs. It has an intuitive customization panel to tailor your anime characters to your taste and make them as real as possible. The vtuber avatar maker renders support for two avatars for a single character as well as a comprehensive tool for youtube VR
Features
Audio lip sync
Character customization and fine-tuning
Supports motion tracking
Pros
Perfect for beginners
Straightforward and immense ease of use
Realistic character creations.
Cons
Most interesting features require a subscription.
2. FaceVTuber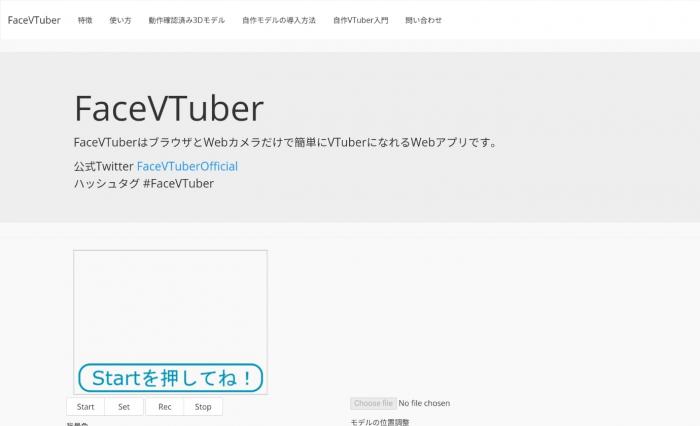 Pricing: free
Kudos to this Vtuber maker free tool, you can begin your vtubing journey with just a webcam and a browser. It is a vtuber avatar maker free online tool, allowing you to complete the entire process with just your web browser, although the developer recommends Chrome.
Key features
Largely web-based vtuber maker tool
Renders support for FBX, MMD, & VRM 3D formats
An array of tools tailored to beginners.
Pros
Quick turnaround time
It is online, and as such, flexible to use
Straightforward interface.
Cons
The interface is just Japanese-based, making it a very limited tool to use.
3. VTube studio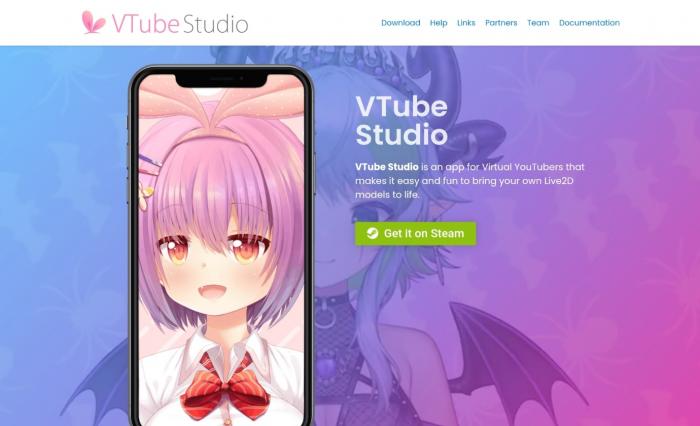 Pricing: One-off $14.99 fee
Vtube studio has all you need to become a professional Live2D vtuber. In other words, it is a 2D vtuber maker, allowing you to load 2D models easily on your Apple devices, as long as they support Face ID. The tool promises and delivers nonpareil accuracy, and fun with a community that is ready to help.
Key features
Motion tracking and maximum control over the model
Audio-based lip-sync and props tracking
Robust plugin framework
Pros
The perfect tool for beginners
Supportive community
Straightforward and intuitive interface
Cons
Limited to Apple devices
Some features are limited by subscription.
4. VSeeFace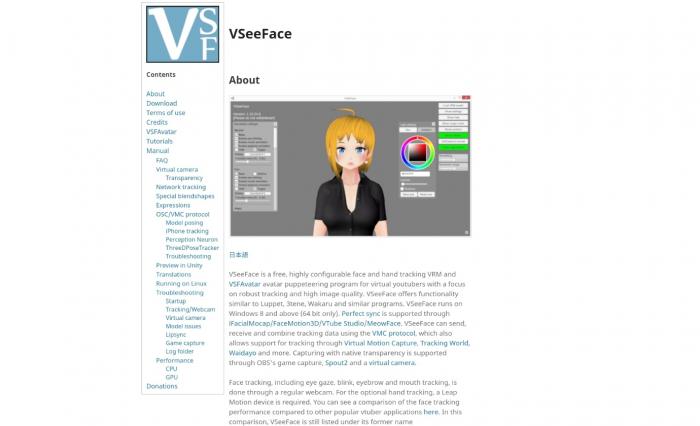 Pricing: Free
This is yet another great tool to have in your corner, especially as a beginner vtuber. It has an optimized tracking accuracy with an expression recognition feature, making it a bit superior to whatever you can find around today.
Key features
Robust hand tracking system
Auto-detection of facial features
High tracking accuracy
Pros
Range of compelling features
Free to use
Cons
Expression recognition doesn't live up to expectation
Software limitations
5. Vroid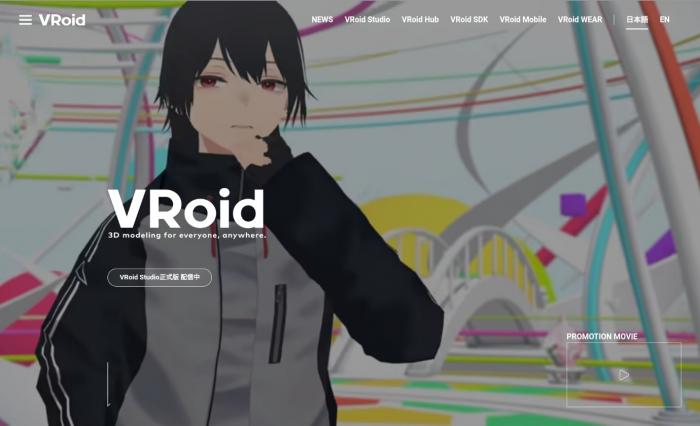 Pricing: $25 - $90
Vroid is another foremost and essential tool you need to kickstart your vtuber journey. Your path to a successful vtuber journey starts with an avatar and a character and this is what this software helps you create. You can use samples or start from the scratch, with enough features to optimize your workflow
Key features
Flexible avatar creation
Immense customization for preferences
Control over the minutest details
Pros
Straightforward to use
Perfect for beginners
Seamless UI.
Cons
The most compelling features are premium.
6. VTuber maker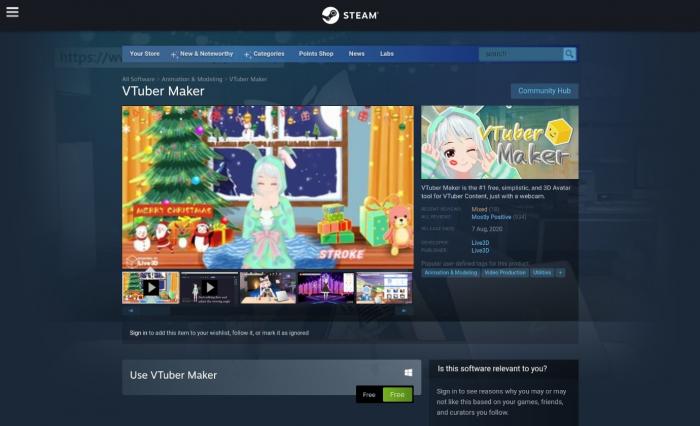 Pricing: Free
For anyone streaming via steam, this is your best vtuber maker option as it allows you to use it instantly. It embodies quite an effective and excellent vtuber avatar maker, with functional motion capture. The full-featured platform also has a Live3D option, allowing you to create a 3D vtuber seamlessly.
Key features
Fully functional Live3D
Nonpareil customization and flexibility
Instant vtuber creator
Pros
Matchless Suite of professional tools
Cons
Windows restriction
Beginners may find it difficult
7. Sketchfab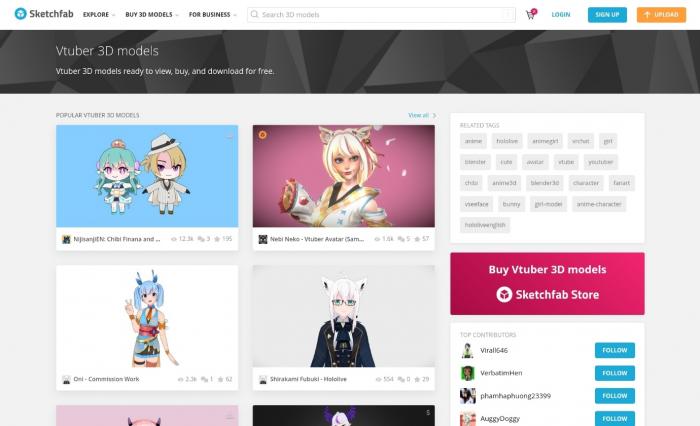 Pricing: $15 & $79 monthly.
This is yet another full-featured tool to create excellent 3D anime models for your vtuber. It allows you to buy 3D models, create them, and distribute them as well. Besides, you get to integrate their experiences anywhere online.
Key features
A robust range of 3D and VR models
Boundless advanced tools
Allows collaboration with other creatives
Pros
Flexibility and control over animations and models
Full-featured and suited for most intent
Cons
Could use more color options
Paid advanced tools.
8. Animaze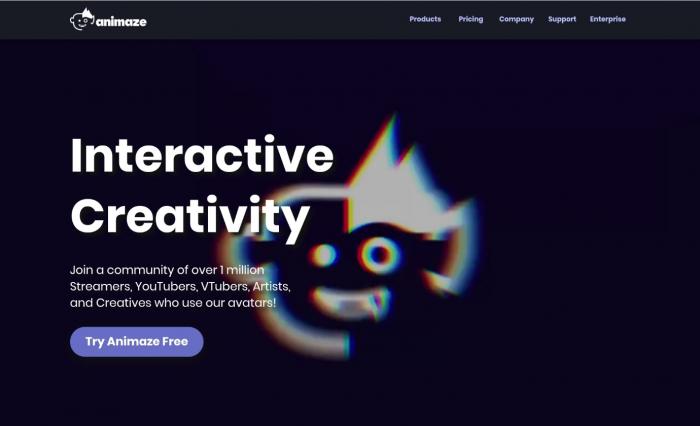 Pricing: $1.99
Created by Facerig, animaze allows you to develop everything up to your character's personality as well as scenes. Besides, it has limitless filters and features making your avatar creation more seamless. For anyone looking to take a step further in vtubing, this is the right path.
Key features
Boundless filter options
Realistic scenes creation
Pros
Suited for beginners
Relatively cheaper
Create short movies easily
Cons
Advanced options are not available for free.
9. Wakaru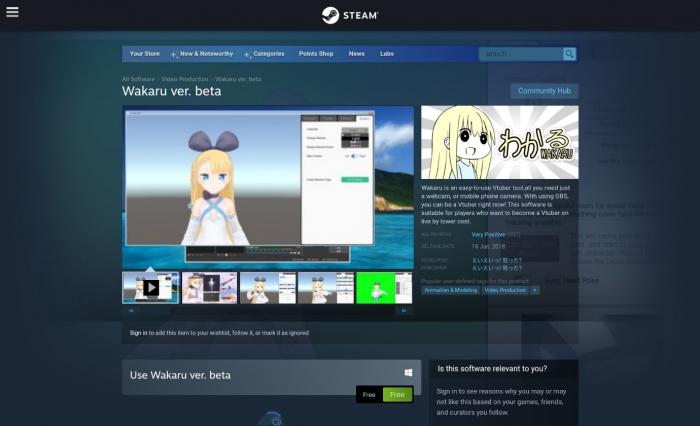 Pricing: $5 monthly
This is a very popular vtuber maker tool, predominantly in Asian communities, offering you several features, including a video editor as well as a range of advanced functionalities to develop a virtual YouTube video according to your taste and preferences.
Key features
Flexibility in terms of avatars
Control over created characters
Pros
Perfect tools for complete p beginners
Clean interface
Compelling features
Cons
The motion tracking doesn't meet up to the expectation.
10. Puppemoji
Pricing: Free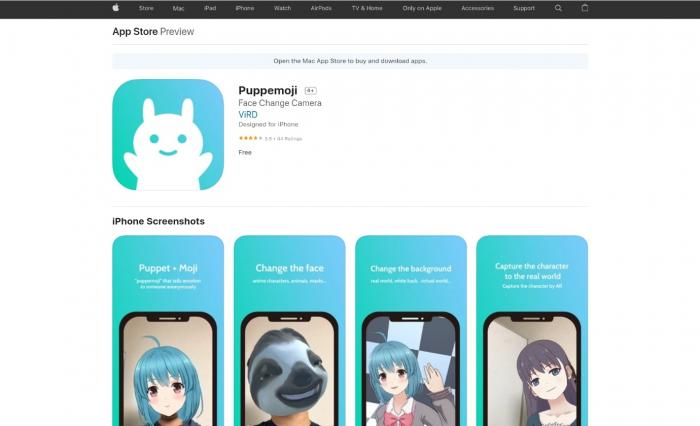 Lastly, on the vtuber maker products review, this is an iOS app tailored for 3D face tracking and creating 3d models for vtubing. However, this feature requires an iPhone x upwards. You can transform your avatar into whatever you desire, while altering the environment, backgrounds, etc, per your preferences. Alongside a photo enhancer regarded as an efficient tool provided by VanceAI, it helps you to remove disgusting blurry, or noisy parts. It also helps you finish the task of image enhancement with one single click even if you have not sophisticated skills. This is all you need for seamless vtubing.
Key features
3D tracking
State of the art mocap technology
Pros
Full-featured option
Free to download
Cons
Could use some new models moving forward
Movement sensitivity is sub-par
FAQ
Who are the most popular vtubers in 2022?
Gawr Gura tops the list, having amassed a whopping 3,5 million youtube subscriber count over the years
Gawr is followed by Kizuna Ai, who is widely regarded as the first person to introduce the concept of vtubing. Kizuna Ai also has roughly 3 million subscribers to his name.
Next, Usada Pekora of Holohive production is another pretty popular figure in the vtubing ecosystem. Just below Usada is Mori Colliope, belonging to similar Holohive production,
Lastly, we have Inugami korone holding the first position of vtubing popularity
Conclusion
Vtubing is relatively unexplored, yet holds incredible potential for profitability and gaming fame. Also, a good quality image of Vtuber will leave a nice impression for audience, that's the reason why you need image enlarger. With the tools highlighted in this guide, alongside the image quality enhancer, you can ease your penetration into the industry. After all, the online tool is able to enhance the resolution of your picture to a higher level within several seconds. Make better images with AI image enhancer easily. One click to increase image resolution and get your images crisper, cleaner, and ultra HD.
Do you find this post helpful?
Yes
No