Wondershare Pixcut is a highly useful application online that offers a variety of tools, such as an image enlarger, background remover, and more. In this Wondershare Pixcut review, we will be looking at those tools in a brief while also providing some alternatives. The review will focus mostly on the tools' key features, advantages, and disadvantages.
Wondershare Pixcut Image Enlarger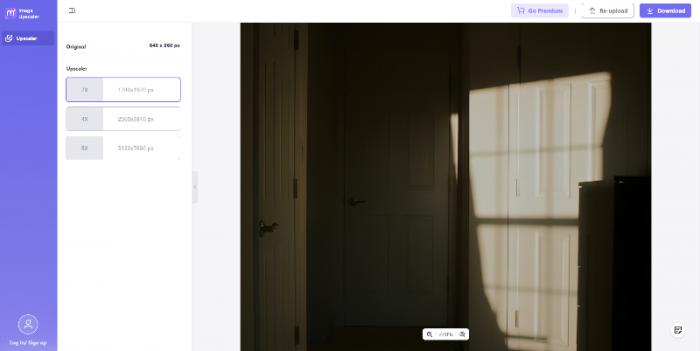 Key features
Wondershare Pixcut Image Enlarger is an online browser based photo enhancement application that makes use of AI based technologies to provide good results for users.
Support for various image formats: The software supports a wide range of image formats, including JPG, PNG, BMP, and JPEG.
Easy to use: The website is designed to be simple enough for users of all skill levels and the website is responsive as well.
Pros
Strong AI: Wondershare Pixcut incorporates strong AI algorithms in its tools, making it possible to offer consistently good results.
The free version itself offers all the features.
Cons
It does not support as many image file formats as expected.
It could have more features overall.
Alternative: VanceAI Image Upscaler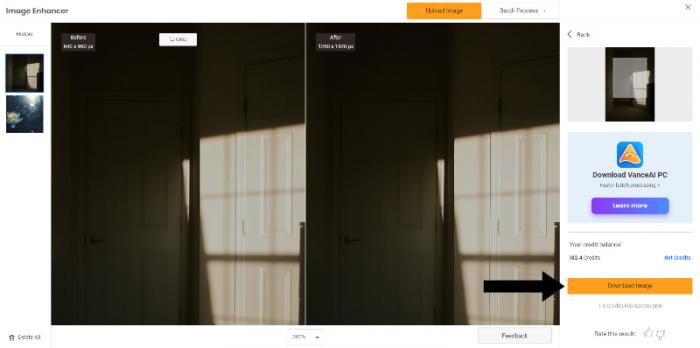 Key features
VanceAI Image Upscaler can be a great Wondershare Pixcut alternative because of its structure and features.
The software uses an AI-based algorithm to analyze and replicate the pixels in an image, resulting in a larger image that preserves the quality of the original.
Offers many payment options to users, starting from just $4.95 per month.
Pros
VanceAI offers some really special and useful features such as Workflow, Workspace, and more. Such features are rarely seen in other applications.
The algorithms are capable of offering really good outputs.
Cons
The tool or the platform in general can offer more compatibility with more image file formats.
The Image Upscaler can offer more than 8x upscaling since the software version goes up to 40x already.
Wondershare Pixcut Image Sharpener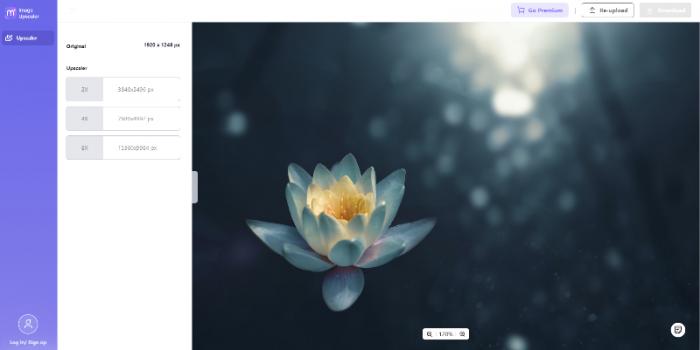 Key features
Wondershare Pixcut also offers an image sharpener for making images less blurry.
Its' automatic AI based algorithms make it possible for users to simply upload images and get results automatically within seconds.
Can be used for a variety of images, including product photos for business related purposes.
Pros
The AI is able to process the image and display the output really fast, even for an automatic tool.
The UI is simple enough to understand, which makes everything else easier.
Cons
The tool does not display the output in a comparison form, which can make it difficult to see the exact improvements. This is more crucial for image sharpeners.
Considering that many photographers would use such tools, the limited image file format support could be a hindrance.
Alternative: VanceAI Image Sharpener
Key features
VanceAI Image Sharpener is an online based image sharpener that reduces or eliminates blurriness.
Besides the automatic features of the tool, it offers a few manual fine-tuning options to users as well, such as the slider to adjust the sharpness of the image.
The pro account enables batch processing of up to 10 images. This can boost productivity and output significantly.
You can choose from the options of General, Motion, Lens, and Soft blur to target the image specifically.
Pros
The UI feature "Workspace" makes it easy to manage everything, such as uploads, preferences, etc. Moreover, it also offers additional information about your subscription as well.
You can fine-tune your output through the Workspace. It is beneficial for professionals who'd like to maintain some blur for the aesthetic.
Cons
The VanceAI platform supports JPG, JPEG, and PNG images for the most part. This can feel restrictive.
May have issues with images that are too blurry.
Wondershare Pixcut Background Remover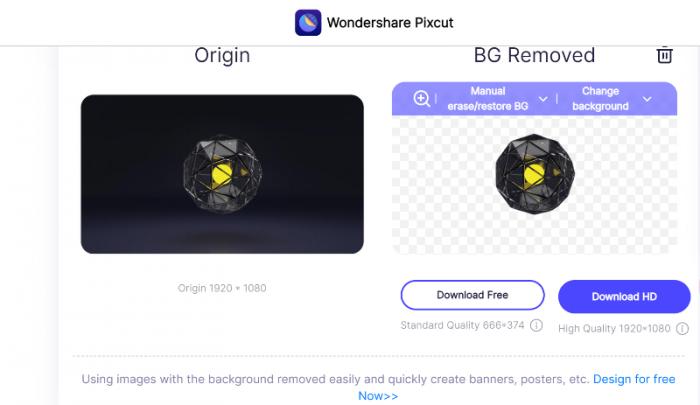 Key features
Wondershare Pixcut has a good presence and accessibility considering that it is available online, on desktop, and as an API.
The Background Remover tool is simple enough to use due to the UI and its automatic processing nature.
Pros
The tool is able to offer clean and accurate enough results in most cases.
After processing, you can still make some adjustments, such as adding a shadow to make the object look realistic.
Cons
The features are not well-placed or organized.
It may take some time to process the image.
Alternative: BGremover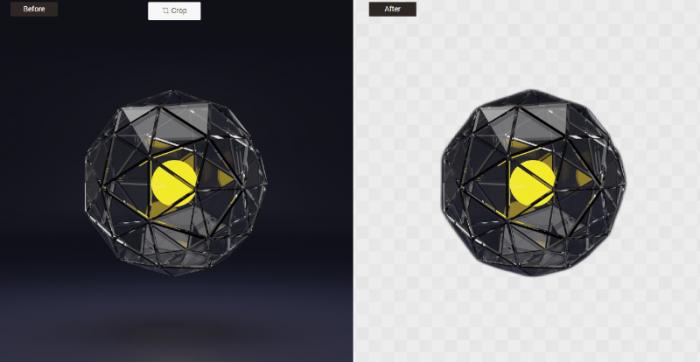 Key Features
VanceAI BGremover can be an alternative to Wondershare Pixcut background remover with some changes.
It makes use of AI based algorithms to automatically detect and retain the focused object of an image while getting rid of the background.
BGremover offers additional features such as the brush tool and Background Changer.
Pros
When using the BGremover tool, you can choose from the options whether to focus on the human figure or the object in the image as the focus.
Provides other features to make editing easier.
Cons
It can include the feature of adding shadows to the image.
The home page does not go back to the original VanceAI page when you click on the logo.
Wondershare Pixcut Background Changer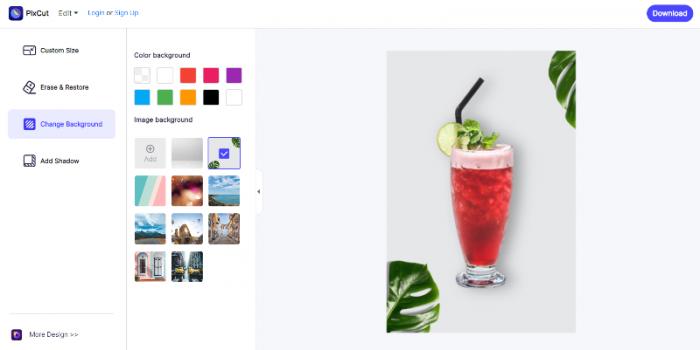 Key features
Wondershare Pixcut Background Changer can swap the empty space with other suitable options such as solid colored backgrounds automatically.
Provides users with more options for their images.
Pros
The tool is capable of cutting out the background with efficiency, which makes it easier to change backgrounds.
Users can not only choose from the given background options, but they can also upload their own.
Cons
Processing images can take a lot of time, in some cases.
The tool can sometimes render the image in a way that makes the main object look low quality.
Alternative: BGremover Background Changer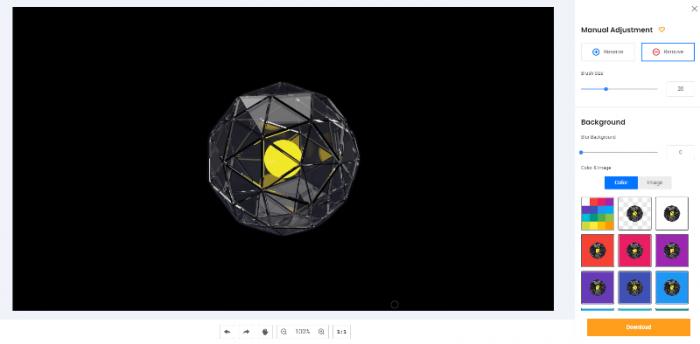 Key features
BGremover Background Changer feature from VanceAI BGremover alone stands as a mini-app with its own "Workspace", so to speak.
Provides users with multiple options and features that enable them to craft their own images.
Pros
The option to blur the background is an immensely useful and creative one because it allows users to add more creativity to their photos, especially the landscape ones.
The processing done by the tool is almost always fast and responsive.
Cons
Additional features, such as being able to select an entire area of an image, can be added.
This tool should be made available in the software version.
Wondershare Pixcut Transparent Background Maker 
Key features
Easy to use, AI based transparent background maker tool that requires little to no user input.
Provides sample images, so that users can quickly get a read on the tool and use it thereafter.
Pros
Provides a comprehensive and realistic approach to background removal.
Uses AI based algorithms to render most things automatically.
Cons
Wondershare Pixcut can take longer than other tools to process the image and display the output.
It can use more detailed features.
Alternative: Transparent Background Maker
Key features
An approach to removing the background of the image while also maintaining the focused object properly with Transparent Background Maker.
Multiple editing options provide users with the option to creatively edit their results.
Pros
The Workspace is an excellent addition to the entire VanceAI platform as it makes photo editing efficient and professional.
BGremover is used in other VanceAI tools as well, such as the Passport Photo Maker.
Cons
It can use more editing tools and options.
The Background Changer feature does not work with sample images for some reason.
Conclusion
Wondershare Pixcut can be a worthy addition to your photo editing applications. It offers a handy amount of photo editing tools which include the commonly used image enlarger and background remover. Moreover, the AI based approach is always welcomed by newcomers. With Wondershare Pixcut alternative application, VanceAI, you can achieve the same with some changes. For example, Wondershare Pixcut background remover has a shadow feature which VanceAI BGremover currently does not. However, VanceAI as a platform can offer many more photo editing tools for much cheaper. The starting subscription only costs $4.95 per month and offers 100 image credits with exclusive features like batch processing.
Do you find this post helpful?