Restoring old damaged photos through applications, such as Wondershare Repairit AI old photo restoration apps are useful for repairing and enhancing the quality of old or damaged photographs. These apps can help to remove scratches, stains, and other types of damage, as well as improve the overall color and contrast of the image. Additionally, these apps can also be used to restore missing parts of a photo, such as torn or missing sections. This makes old photo restoration apps an important tool for preserving and sharing memories, as well as for archival and historical research purposes. They are also helpful for other purposes, such as product photos or art.
With that said, we will be taking a closer look into Wondershare Repairit in this Wondershare Repairit review. Moreover, you will also get to know about an excellent Wondershare Repairit alternative, which you can use for old image damage repairing.
What Is Wondershare Repairit AI Old Photo Restoration?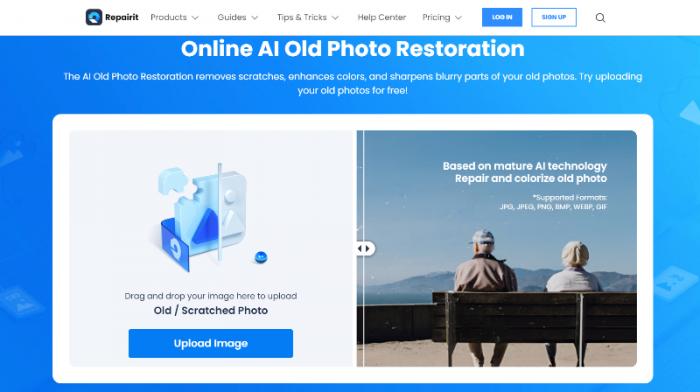 Wondershare Repairit AI Old Photo Restoration deals with repairing and restoring old, damaged, or faded photographs back to their original condition or as close as possible to it. This can include fixing physical damage such as tears, scratches, or creases, as well as digital enhancements such as color correction, contrast adjustment, and noise reduction.
In simple terms, Wondershare Repairit can be considered an AI based application for bringing back old photos to life. By following easy steps, users can repair their photos that may have incurred some damage over time. Also, it is not necessary to consider this tool only for major damage. You can very well bring about minor changes, such as a slight reduction in image noise, to your photos with such tools.
Wondershare Repairit can improve the overall image quality of a photograph, including fixing color fading, correcting exposure, and removing scratches and blemishes. For photographers or the photography business, having the skill to restore photographs can be a valuable asset, as it allows them to provide a comprehensive service to their clients.
What Can Wondershare Repairit Old Photo Restoration Do for You?
Wondershare Repairit gives an opportunity to improve or change the composition of the photo and bring out the potential that the photo had. As such, it basically brings forth another perspective to the image. There are many types of images that can benefit from this tool, such as vintage images, historical photos, old family photos that no longer look high quality, and more. As a result, tools like Wondershare Repairit, VanceAI old photo restoration tool, or any similar apps have many uses.
Old photographs can be used to create a sense of nostalgia and history for a brand. By restoring these images, they can be used in marketing and advertising campaigns to create a connection with customers. For people who enjoy taking photographs, restoring old photographs can be a fun and rewarding hobby. It allows them to improve the quality of their photographs, and also to share their restored images online with friends and family.
Repairit System Requirements
When it comes to the software version of Wondershare Repairit, you will need a decent system but nothing extraordinary at all. As far as operating systems go, anything from Windows Vista to Windows 11 is supported. This also includes Windows 7, 8, 10, and Server 2003 - 2022. As for Mac, the software supports MacOS 10.10 to 13.
The website suggests at least 700 MB of free space on your HDD. The software supports a wide range of image file formats, which include RAF, TIFF, and many more.
Repairit Pricing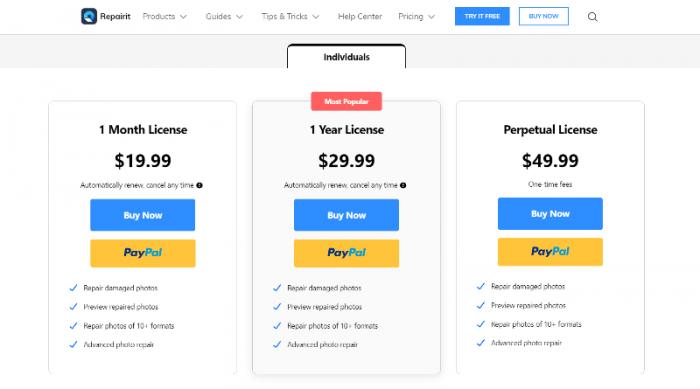 There are multiple pricing plans to choose from when purchasing Wondershare Repairit old photo restoration for desktop.
All paid versions offer pretty much the same features and policies. You can cancel your subscription anytime regardless of the type of subscription you buy. Moreover, all the minor updates rolled out during the duration of the subscription will be given free to the users.
The one month license will cost you $19.99. The next subscription is for one year and it costs $29.99. Lastly, the perpetual license costs $49.99.
Recommended Alternatives to Wondershare Repairit AI Old Photo Restoration
VanceAI is another online photo editing platform that offers damaged photo repair as well as many other photo editing solutions.
1. VanceAI Photo Restorer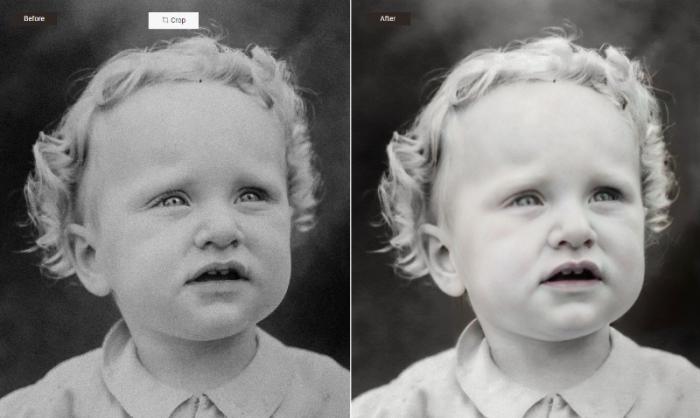 VanceAI Photo Restorer is a software that specializes in restoring old, damaged, and faded photographs.
VanceAI Photo Restorer uses AI algorithms to automatically restore photographs, removing blemishes, scratches, and other imperfections. However, it also includes manual editing tools such as cropping, color correction, and contrast adjustment on other tools, such as Image Enhancer, to enable users to fine-tune their processed images. This is a major advantage of a platform like VanceAI, which capitalizes on its wide range of tools and offers the feature "Workflow", allowing users to use multiple VanceAI tools at once.
With a pro account, you can process multiple photographs at once, making it a time-efficient option for those who have a large collection of photographs to restore. If you are interested, you can try to restore your image now or download it directly from the pop-up window on the right without leaving this article.
2. VanceAI Photo Colorizer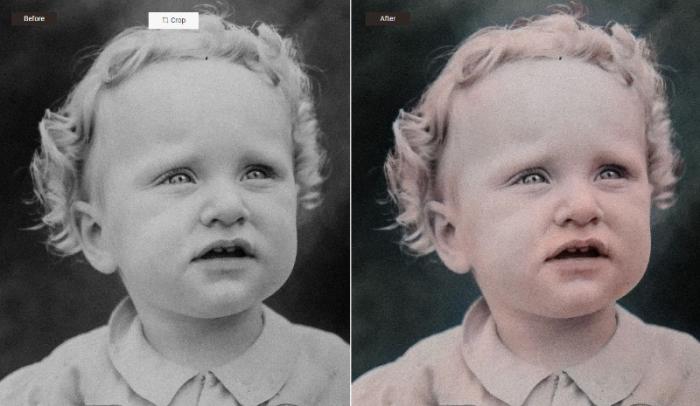 VanceAI Photo Colorizer is a software that uses AI technology to automatically add color to black and white or grayscale photographs. This software can be used to restore old photographs and make them look more vibrant and lifelike. The Photo Colorizer uses a deep learning algorithm to analyze the photograph and add color in a way that is consistent with the original image. It can be used to colorize photographs of people, landscapes, buildings, and other subjects. It can also be used to colorize scanned images and historical photographs. The software features an easy-to-use interface and can process multiple images at once.
How to Use VanceAI Photo Restorer and Colorizer? 
Step 1: Click on any one of the links given above for the VanceAI tools. Click on Upload Image next.
Step 2: Once inside VanceAI Restorer Workspace, you can select your preferences, check image credits, and more. If you want to restore as well as colorize the photo, select the colorize option accordingly. Click on Start to Process once you're ready.
Step 3: The final image will appear on your screen within seconds. Click on Download Image to save the image on your device.
Conclusion
As we can see, repairing photos that have been damaged can actually bring many benefits to users, regardless of their occupation or reason for restoring such photos. As a result, applications that can bring old photos back to life are highly valuable. With that said, Wondershare Repairit is definitely a really good application to have for repairing old photos and more. It has an AI based approach to photo repairing and is able to provide good outputs consistently. Its alternative, VanceAI Photo Restorer, is another great application to consider as it also makes good use of AI and it offers special features at affordable prices.
Do you find this post helpful?