Animated Disney movies have been and still are incredibly influential works of cinematic art that people can't get enough of. There are many good reasons for that too, as Disney animated movies always have charming colors, memorable characters, magical music, and more. On the other hand, many adults also watch animated Disney movies occasionally to relive past memories and nostalgia. With that said, it is always fun to get into a nostalgic mood and there are now many ways to do so. For example, you can use the application Toongineer Cartoonizer to convert an image into a cartoon styled art similar to Disney animated movies.
Top 10 Animated Disney Movies Of All Time
Following is a list of Disney animation movies ranked into the top ten.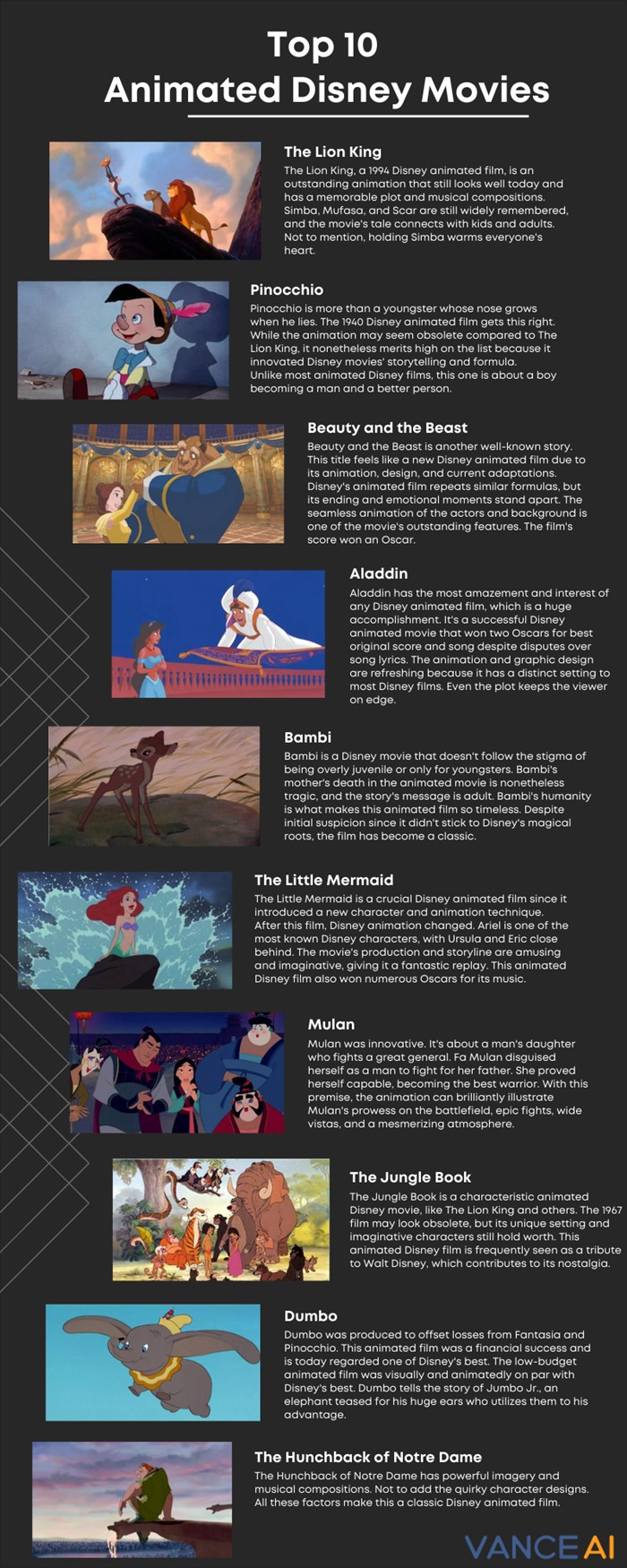 1. The Lion King
The Lion King is one of the Disney movies animated a long time ago, having been released back in 1994. However, the movie has aged well since then and is quite convincingly the best Disney animated movie yet. There are many reasons for it too.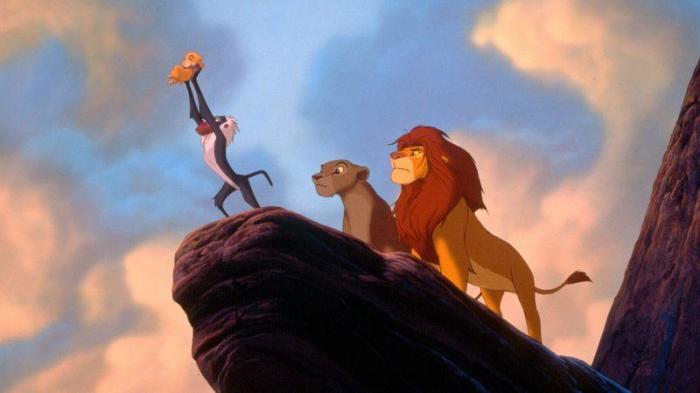 The Lion King is not only an impressive work of animation that still looks good by today's standards, but it also has an unforgettable story with many memorable musical scores. Characters such as Simba, Mufasa, and Scar are still remembered fondly today and the story of the animated movie resonates to kids and adults alike. Not to mention that the scene of holding up Simba is enough to warm the hearts of everyone.
2. Pinocchio
While most people automatically think of Pinocchio as just a boy whose nose grows longer whenever he lies, the character actually has more depth than that. Naturally, the original animated Disney movie of the 1940 nails this aspect the best. While the animation overall may seem dated here as compared to the Lion King since this movie is much older, it still belongs high on the list because of the innovation it brought about in Disney movie's storytelling and formula.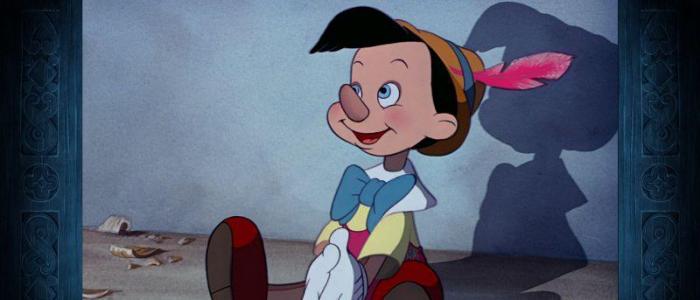 Unlike most other animated Disney movies, this one doesn't deal with surreal fantasy but rather an earthly story of a boy growing up to be a man and a better person.
3. Beauty and the Beast
Beauty and the Beast is a pretty well-known story just like the previous two titles in this list. However, this title feels one of the new Disney animated movies because of its impeccable achievement in animation and design, as well as due to the modern adaptations. While the story of this animation feature from Disney shares some identical formulas, it nonetheless makes an impact with its ending and emotional moments.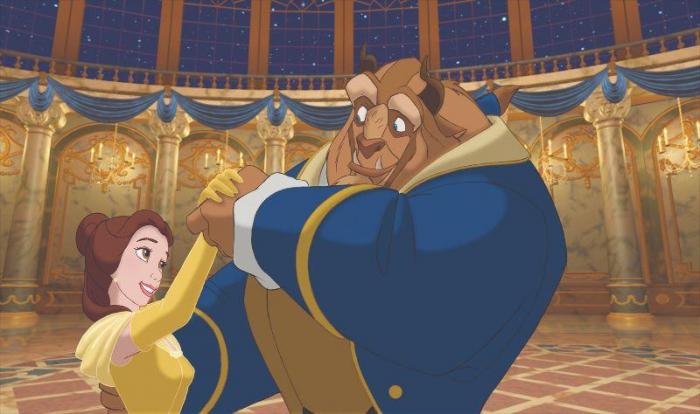 One of the best things about this movie is that the animation not only shines for the characters on the screen, but also for the background, as everything looks and feels seamless. Moreover, the movie has also won Academy Awards for its musical score.
4. Aladdin
Aladdin is probably the Disney animated feature with the most amount of wonder and curiosity, and that's definitely a huge achievement considering the animated Disney movies released throughout the years. It is a highly successful Disney animated movie which managed to secure two Academy Awards for best original score and song despite some of the controversies surrounding the lyrics in a couple of the songs from the score.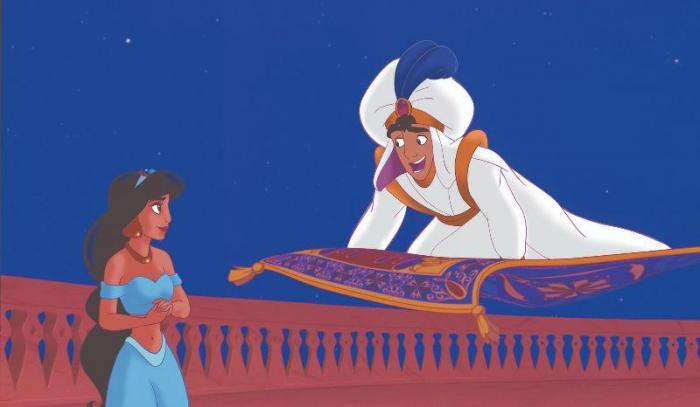 When it comes to the animation and visual design, it is quite refreshing as it chooses a different setting than most other Disney animated movies. Even the plot is a bit unpredictable and constantly keeps the audience on edge.
5. Bambi
Bambi is one of those animated Disney movies that doesn't really follow the stereotype of Disney movies only being for kids or too childish. Bambi's mother's death in the beginning parts of the animated movie is still a heartbreaking moment and the overall message of the story is quite mature. What makes this animated movie so timeless is how the creators managed to make Bambi a really human character that could be empathized with easily. While it was originally received with skepticism due to it not sticking to the typical fantasy roots of Disney, the movie has stood the test of time and is now considered a classic.
6. The Little Mermaid
The Little Mermaid is definitely one of the most important and pivotal animated Disney movies since it brought about a refreshing new style of character and animation design. The perspective shifted on how Disney movies animated after this feature. It is no wonder that the red-haired mermaid protagonist, Ariel, is one of the most recognizable Disney characters of all time, with the witch Ursula and prince Eric following closely behind. Apart from the highly impressive animation, the production and storyline of the movie is pretty entertaining and creative, making for a great movie to rewatch. Lastly, this is also one of the animated Disney movies to win multiple Academy Awards for its music.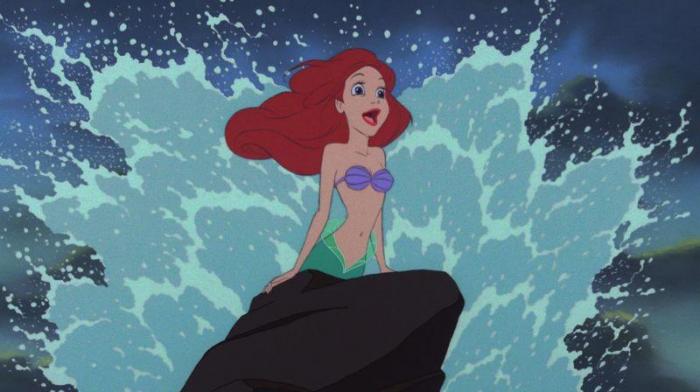 7. Mulan
If Mulan was anything, it was ahead of its time. The very premise of this animated Disney feature was compelling enough to pull any kind of audience in. It dealt with the daughter of a man who was enlisted in a war against a powerful general. Fa Mulan, fierce of spirit, disguised herself as a man in order to fight in her father's stead. Not only that, she also went on to prove herself quite capable, being considered as the best of warriors. Thanks to this premise, the animation has a lot of opportunities to shine as it brilliantly showcases Mulan's prowess in the battlefield, the epic battles of war, vast landscapes, and a setting that mesmerizes every chance it gets.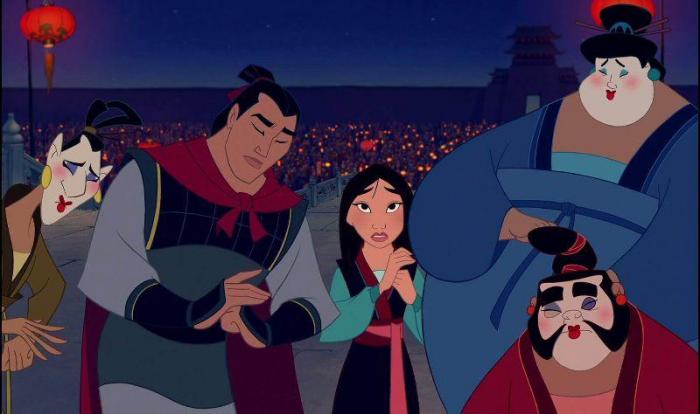 8. The Jungle Book
The Jungle Book, similar to The Lion King and a few others, is one of the trademark animated Disney movies that most people can recognize from one glance. Though the movie may seem dated now as it was originally released way back in 1967, the inventive setting and rich imagination of the characters still holds considerable value. Moreover, this animated Disney movie is often taken as a tribute to Walt Disney, which adds to the nostalgia of watching this classic tale.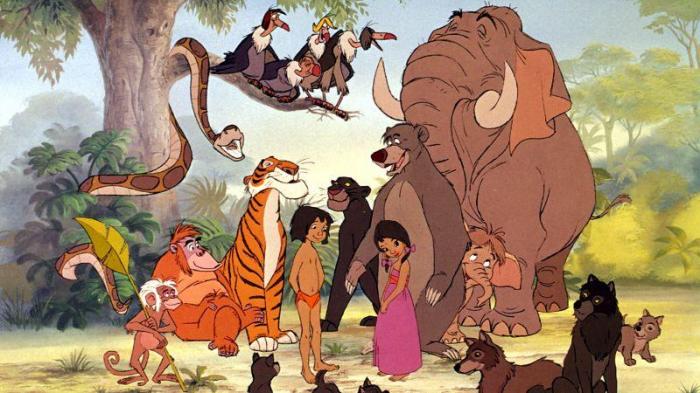 9. Dumbo
Dumbo is often considered as a side project, produced mainly for the purpose of cutting back on the losses suffered from the releases of Fantasia and Pinocchio. However, this animated feature not only was a success on the financial front, but it is now considered one of the greatest Disney animated movies. The animated feature was made with an incredibly low budget and still managed to stand alongside Disney's best in terms of visuals and animation. Dumbo follows the tale of an elephant named Jumbo Jr. who is mocked for its unusually large ears but later on uses them to their potential.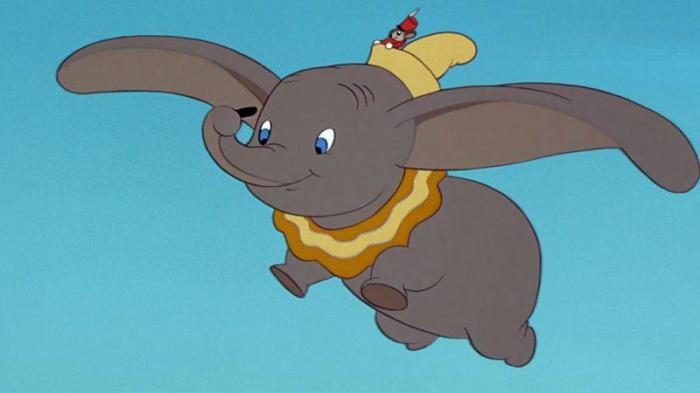 10. The Hunchback of Notre Dame
Closing off this list is one the few animated Disney movies that is quite mature compared to the other movies. A lot of its themes and plot points are heavy, such as Quasimodo being deformed and having to deal with severe social injustices. Regardless of the subject matter, The Hunchback of Notre Dame is an essential Disney animated movie for its impactful visuals and striking musical scores. Not to mention the weird but memorable character designs as well. The combined effect of all of these aspects is that this is one of the animated Disney movies still considered as a classic.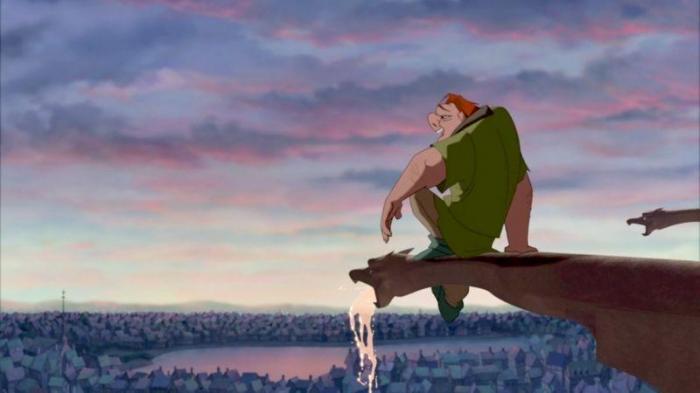 Conclusion
Animated Disney movies are amongst the most popular and beloved. This list is a solid introduction to the movies if you're just starting out with such movies, though there are still many other Disney animated movies that are equally brilliant in their own right. You can get your own taste of Disney animation with amazing image editing tools offered by VanceAI such as Toongineer Cartoonizer to cartoon yourself, image enhancer to enhance your anime photos in one click. The AI design will ensure that you get the best possible result in a really short span of time, with useful features such as batch processing mixed into it.
As an anime lover, you may have a few pictures of your favorite anime charaters. But here is the problem, you want to upscale them for making wallpapers or printing posters but always reduce their quality. VanceAI Image Upscaler can settle this. This image upscaler enlarges your images to multiple times without any pixel loss automatically and removes defective details to make them crisp.
VanceAI PC is full-featured desktop software developed by VanceAI that lets you instantly process local photos in bulk with more customization options, which will significantly simplify your workflow and boost your productivity. Free Download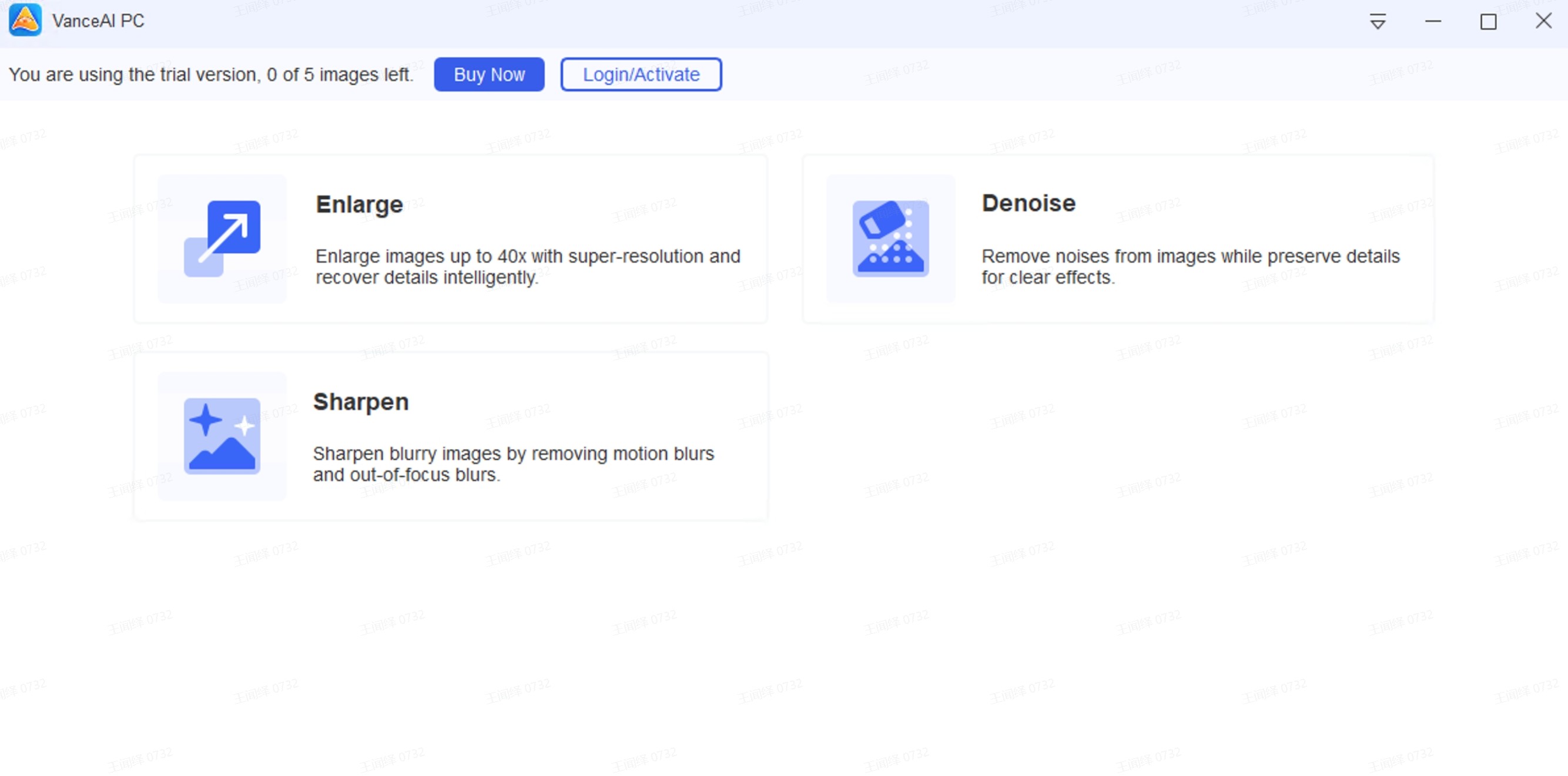 Do you find this post helpful?
Yes
No