There have been many famous female cartoon characters over the years who have captured the imaginations of children and adults alike. In a male-centric world, there are still some strong intellects, sharp-witted yet powerful female cartoon characters. An AI Photo Enhancer lets you enhance the quality of your favourite cartoon girl characters.
These hot female cartoon characters have taken over the TV screens globally. There are online tools that let you cartoon yourself online!
Cartoonize Photos With Toongineer Cartoonizer
Toongineer Cartoonizer is perfect if you love to edit the photos or want to cartoon yourself online. With its easy-to-use interface, Toongineer is the perfect tool for anyone who wants to cartoonize their photos quickly and easily.
This cartoonizer is a revolutionary new app that lets you convert your photo to cartoon online in seconds. With just a few clicks, you can turn your favorite photos into amazing cartoons that you can share with your friends and family.
Here's how you can use this tool online,
Step 1
Go to the official website of VanceAI, find Toongineer Cartoonizer and click on upload image.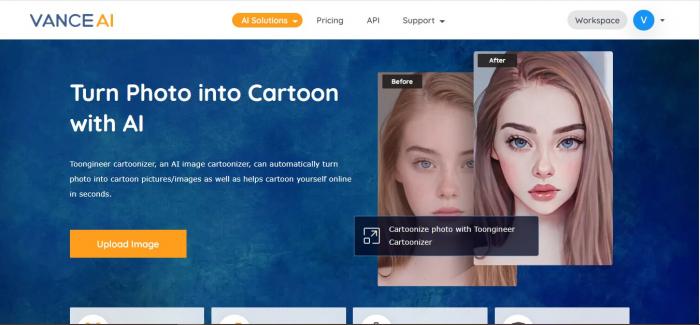 Step 2
After selecting the photo, the following window will open up. This window will show all the previously uploaded as well as edited photos. You can select and process up to 3 photos at a time in free version. This means you will get three credits in your trials version which you can upgrade later without compromising the work. Apart from that, there comes some fancy AI Portrait Generator, making fancy selfies at a fast speed. Get to know more about it.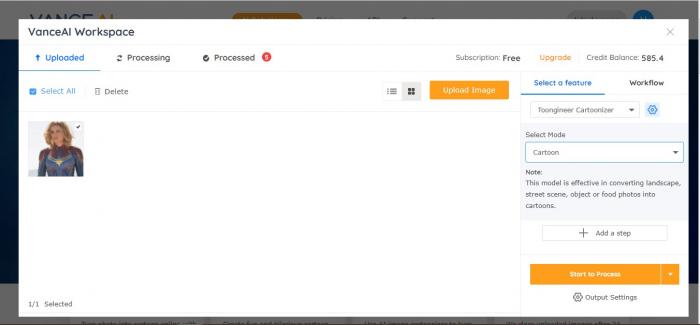 Step 3
After you click on 'Start to Process', this window will pop up. The workspace will show the image being processed. It takes less than thirty seconds without compromising the quality. That's the best thing about this tool. You don't have to wait an hour or more for the results. Get results immediately and get load off of your shoulders. More interestingly, there are also some popular Vtuber Maker which use similar technology. Try it if you like.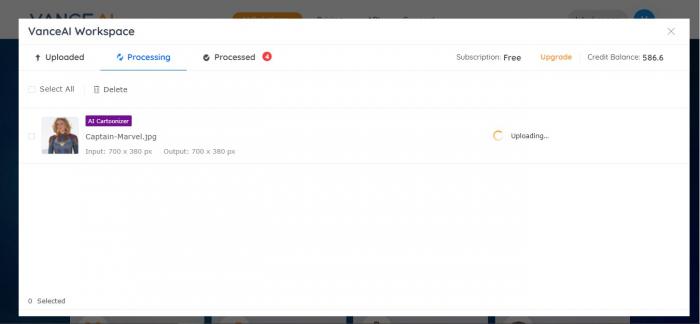 Step 4
After the image is processed, the following workspace will pop-up. This shows all the previously processed images as well as current one. You can preview, edit, download or delete the results as per your liking and cartoonize photo. Not only will you get proficient results but also the chance to re-edit your images manually. This great AI cartoon generator makes cartoonish become an easy thing.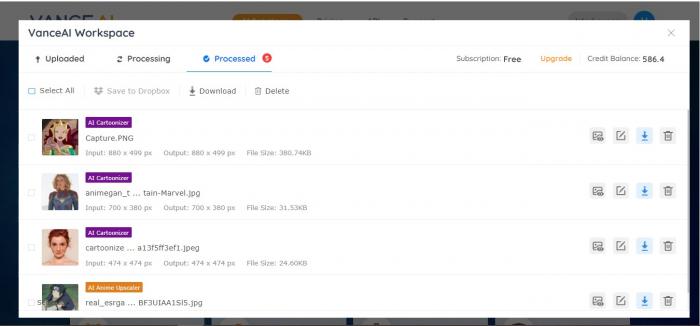 10 Famous Female Cartoon Characters Of All Time
Female cartoon characters have been around since the early days of animation. Early iconic female cartoon characters were often portrayed as helpless damsels in distress or comic relief sidekicks. Over the years, cartoon female characters have evolved into strong and independent leading ladies. Besides that, more people also seem to be interested in AI Face Generator. You can know more from the link.
Here are 10 of the most famous female cartoon characters of all time. 
Cinderella (Cinderella)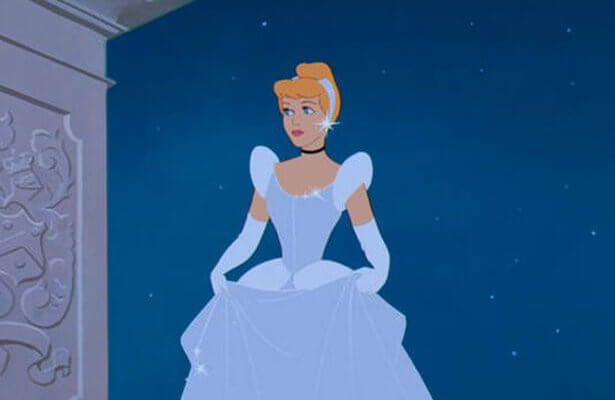 Cinderella is the main character of the classic Disney animated film, Cinderella. After her father dies, Cinderella is left at the mercy of her cruel stepmother and stepsisters. With the help of her Fairy Godmother, Cinderella is able to attend the Prince's ball and meets her true love. Cinderella's story is one of enduring hope and proves that dreams can come true.
Eliza Thornberry (The Wild Thornberrys)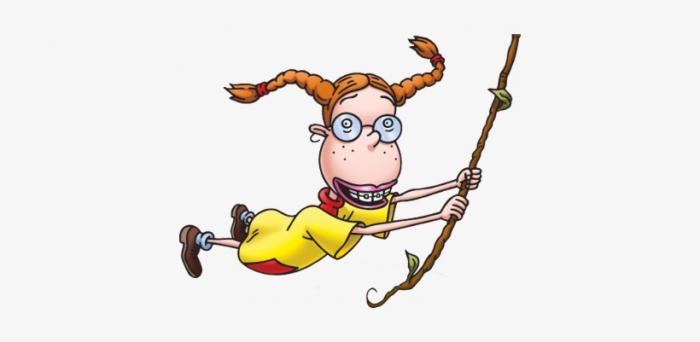 Eliza is a young girl who has the ability to communicate with animals, which comes in handy when she's trying to help them.
Francine Frensky (Arthur)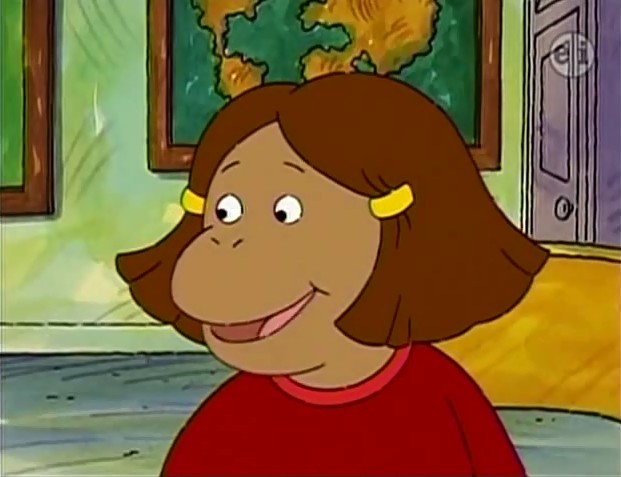 Francine is a female cartoon character in the long-running animated series Arthur, which premiered on PBS in 1996. The show follows the lives of a group of friends living in the fictional town of Elwood City. Francine is a competitive student and athlete who is often seen as the brains of her group of friends.
Elisa Maza (Gargoyles)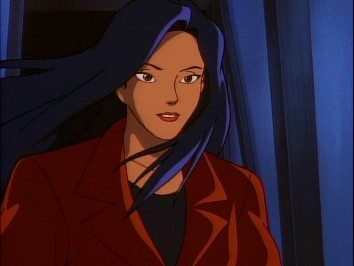 In Gargoyles, Elisa is a human police detective who forms a close bond with the gargoyles and helps them protect their new home. You can get high quality photos by using the photo enhancer tool provided by VanceAI.
Black Canary (Justice League Unlimited)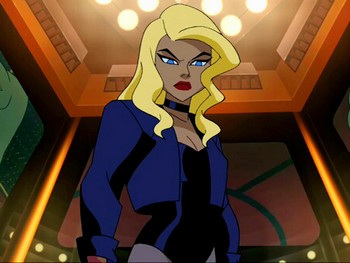 Black Canary is a DC Comics superhero who is a skilled martial artist. She is one of the few cartoon female characters that have the ability to emit a "canary cry", shattering objects and incapacitating her enemies. Black Canary is a member of the Justice League, an organization of the world's greatest superheroes.
Mera (Aquaman)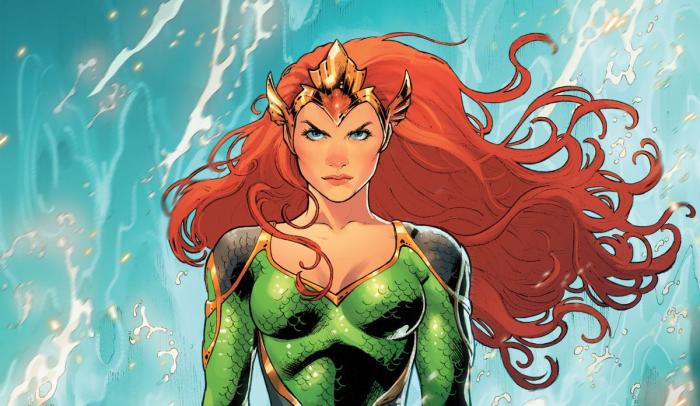 Mera is a DC Comics superhero who first appeared in the animated series Aquaman. She is the queen of the underwater kingdom of Atlantis and is married to Aquaman, the king. Mera has the ability to control water and often uses her powers to help her husband in his fight against evil.
Princess Leia (Star Wars Rebels)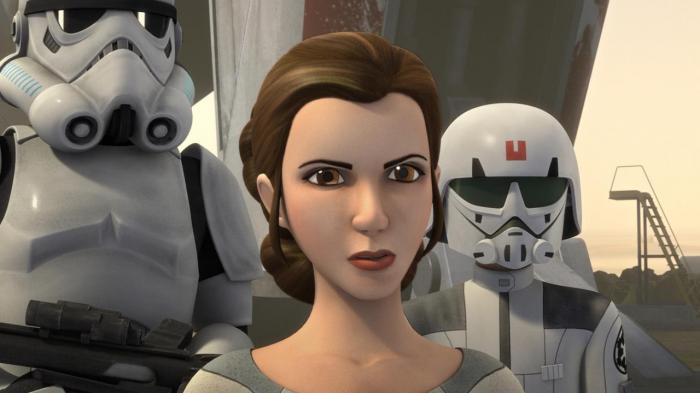 Princess Leia is the main character in Star Wars Rebels. She is one of the many iconic female cartoon characters who is a leader of the rebel alliance. This cartoon girl often puts her life on the line to help her friends and defeat the Empire.
Lois Lane (Superman Animated Series)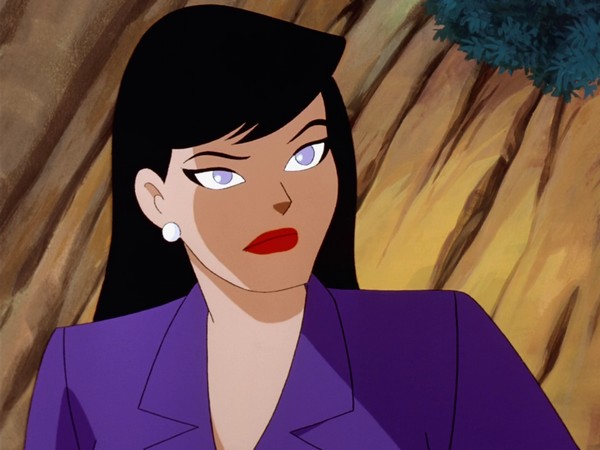 Superman: The Animated Series is an animated television series that aired on Kids' WB from 1996 to 2000. Lois Lane is a cartoon girl working as a reporter for the Daily Planet, a newspaper in Metropolis. She often finds herself in danger because of her investigative work.
Nala (The Lion King)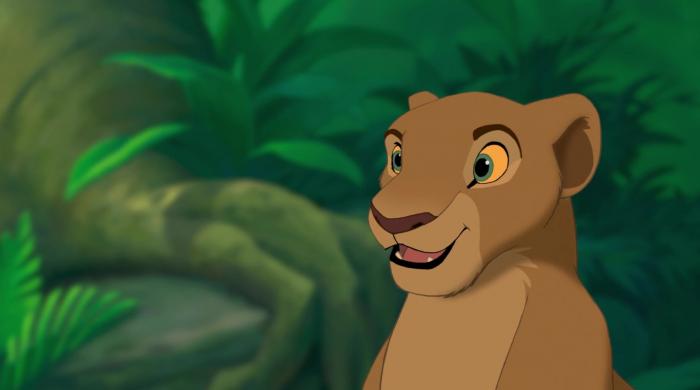 The film follows the story of Simba, a young lion who is heir to the throne of the Pride Lands. Nala is Simba's best friend and eventual love interest. She is a brave and loyal lioness who helps Simba defeat the evil Scar and take his rightful place as king.
Judy Hopps (Zootopia)
Released by Disney in 2016, the film follows Judy, a female rabbit who becomes the first bunny on the police force in the mammal-inhabited city of Zootopia. Judy is an eager and optimistic officer who is determined to prove herself to her colleagues and solve big cases.
Conclusion
When most people think of cartoons, they think of male characters like Bugs Bunny or Mickey Mouse.
However, the above-mentioned female cartoon characters are just few of the many iconic ones who separate the world from evil through intelligence, persuasion and compassion. Some of us would love get into the character and act as the cartoon characters. Photo enhancer like VanceAI lets you try that for free compromising the quality.
Also, an anime image enlarger VanceAI provides can be your first choice to upscale images of your favorite anime characters.
Do you find this post helpful?