But, finding such photos is an arduous task. This article will help you find the answer to the question of how do I find old military photos. Besides, this article will show you how to bring new spirit into old military photos by using a photo colorizer from VanceAI.
VanceAI now also launches its software version. VanceAI PC is full-featured desktop software developed by VanceAI that lets you instantly process local photos in bulk with more customization options, which will significantly simplify your workflow and boost your productivity. Free Download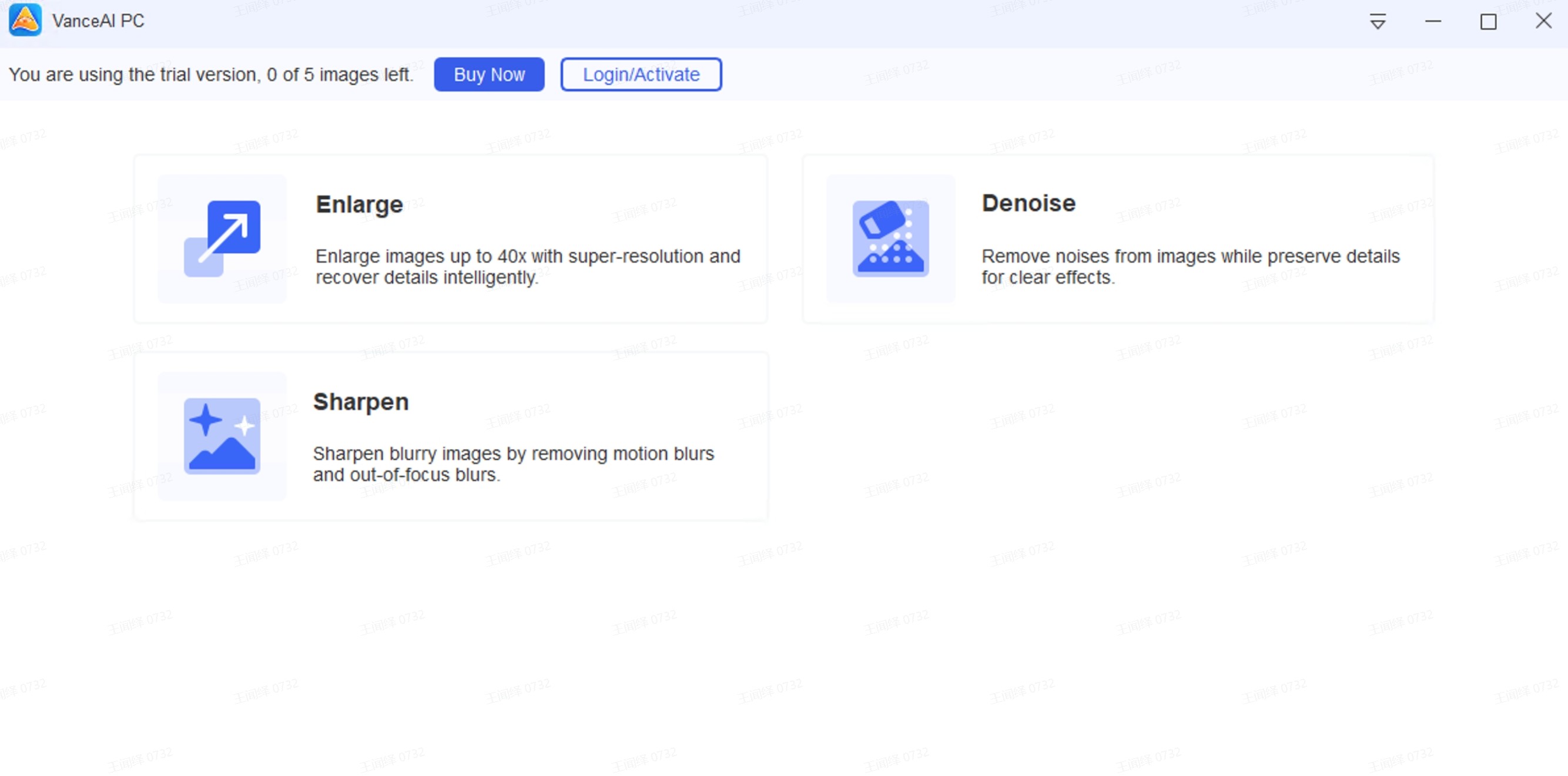 Why choose VanceAI to Bring Old Military Photos To New Life?
If you have successfully achieved the strenuous task of finding old military photos of your ancestors or family members, the next task is to revive the old photos. The latter task is made easy by the use of tools from VanceAI, which serves as an AI photo enhancer. The feature on VanceAI allows the user to transform black and white photos into colored images. Using this feature is exceptionally easy, you just need to upload the photo and VanceAI Photo Colorizer will take care of the rest of the process.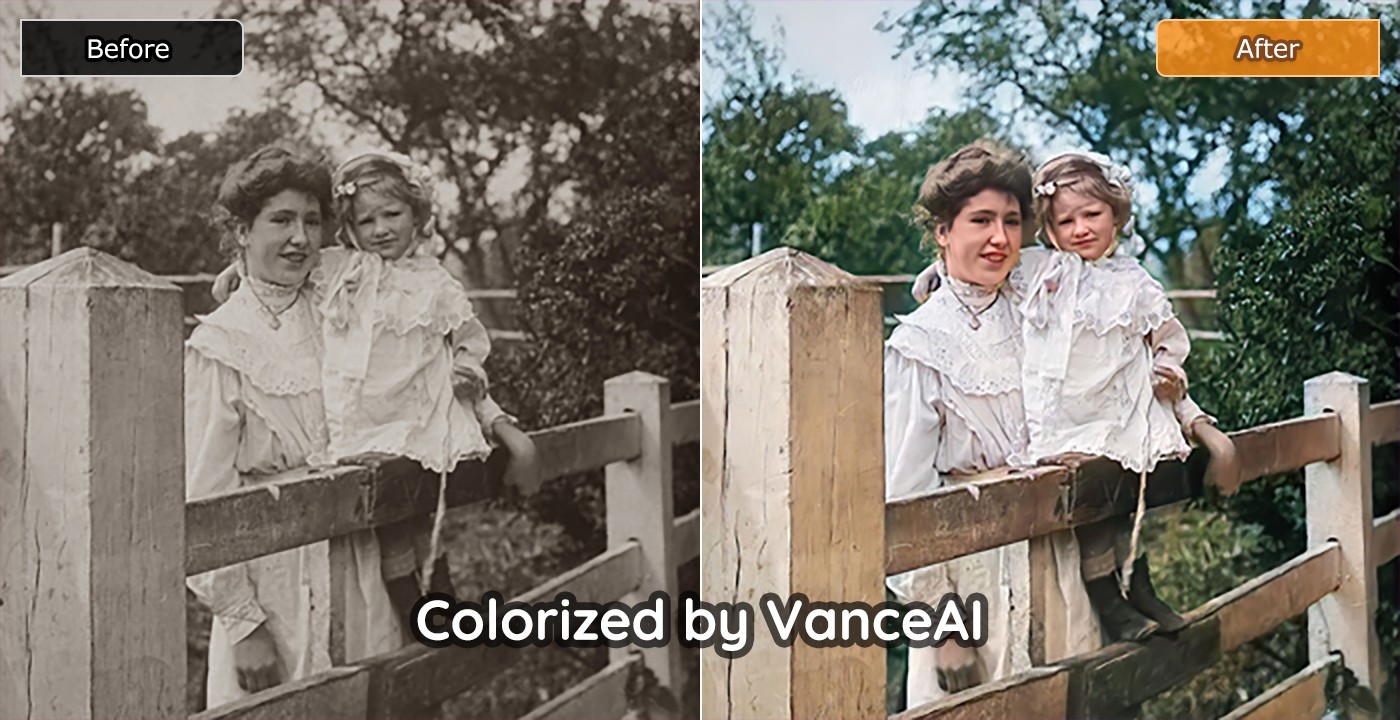 If your photos are torn or worn-out, VanceAI Photo Restorer will make the photos look good as new. This feature uses AI photo restoration technology to renew old photos by removing scratches, fractures, spots and sepia.
How to use VanceAI Photo Colorzier?
The image colorizer is an essential feature for giving old photos a new life. This feature is extraordinary and great for people who are not aware of the complexities of photo editing. The AI technology will help you get natural and extraordinary results in less than 10 seconds. Watching the video below or following steps listed will guide you on how to use VanceAI Photo Colorizer feature.
Step 1:
Upload an Image

Upload the image that needs to be colorized by clicking on photo colorizer.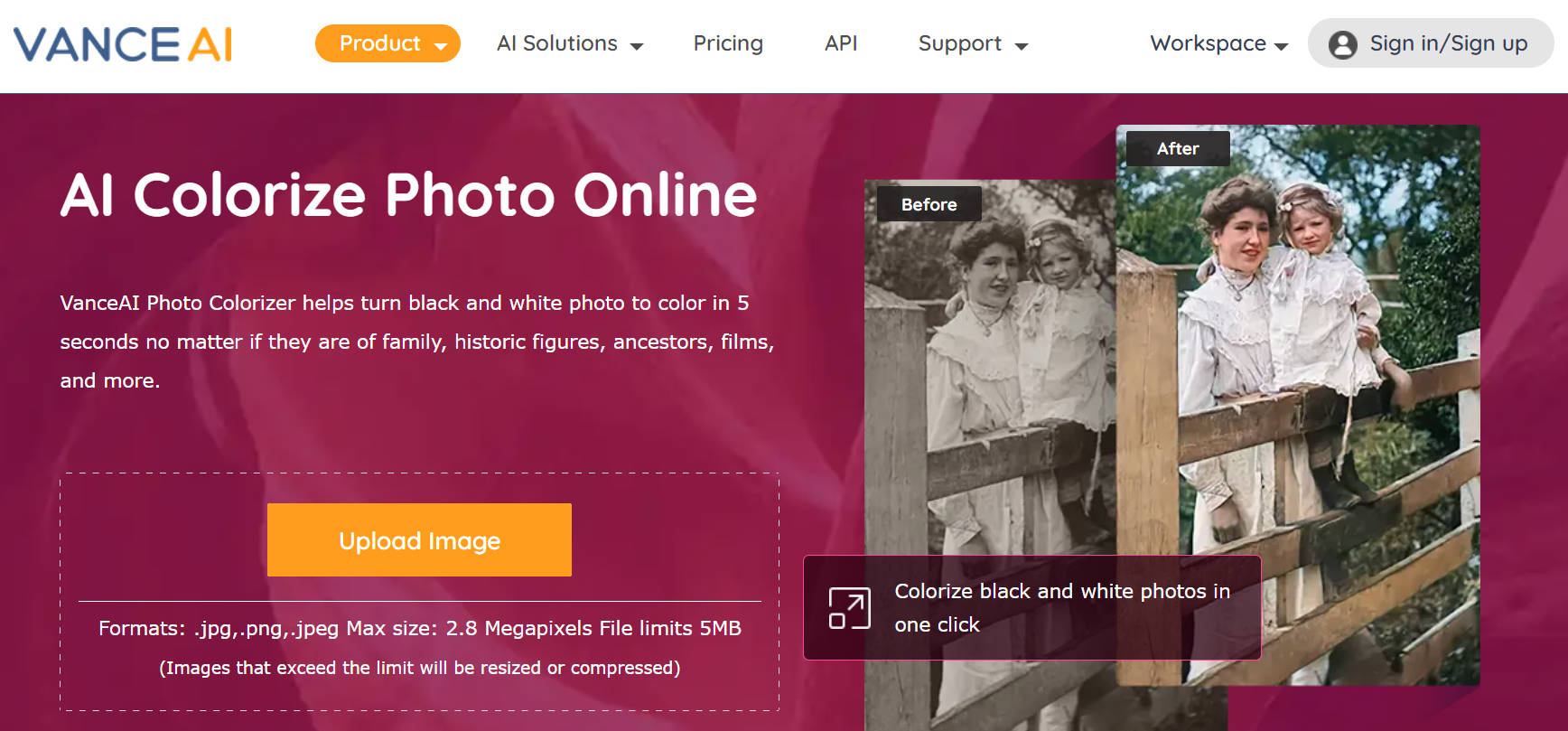 Step 2: Hit "Start to Process" Button on VanceAI Workspace
Select the colorizing option on VanceAI Colorizer Workspace. There are other options provided such as removing yellow from the photo. So, if there is sepia in your photo, you can select that option as well.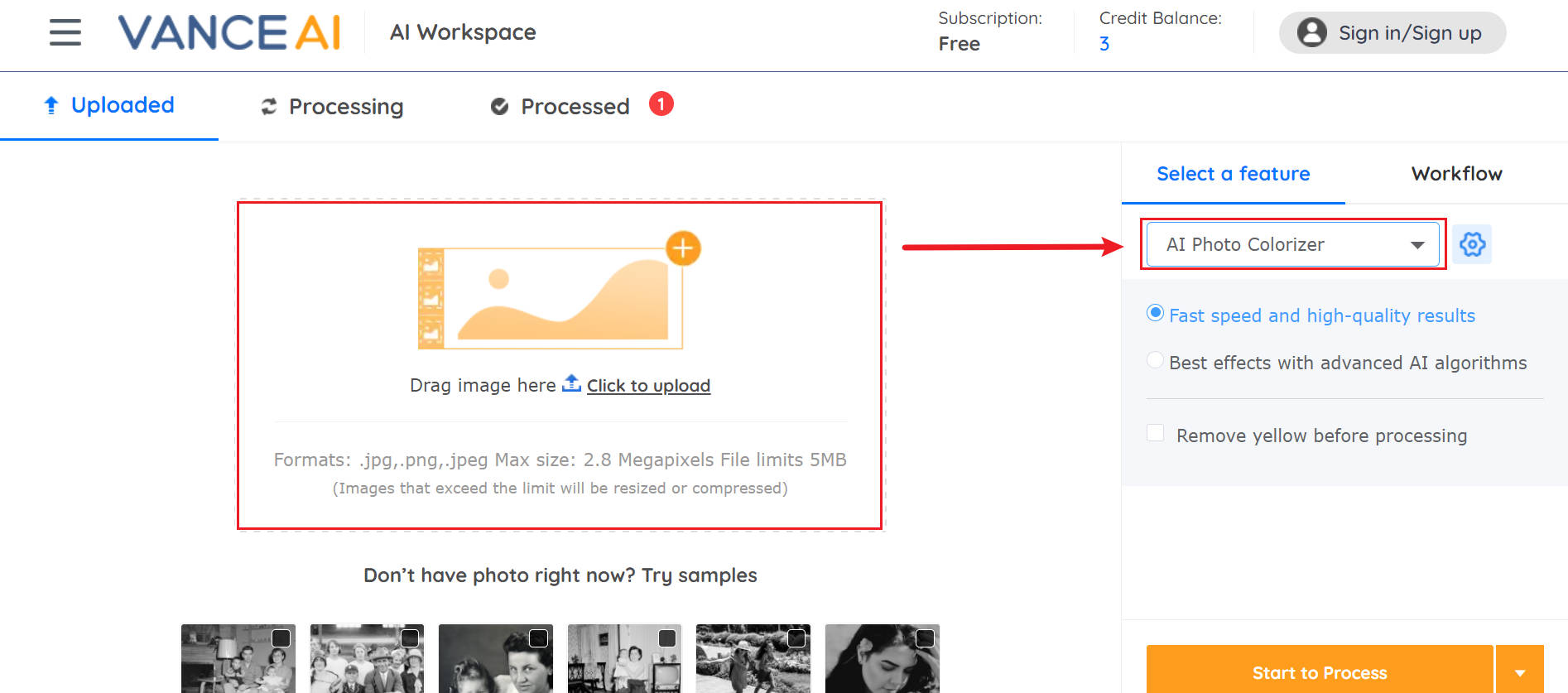 Step 3: Preview and download
Preview the final colorized outcome. Sign in to download the final colorized outcome.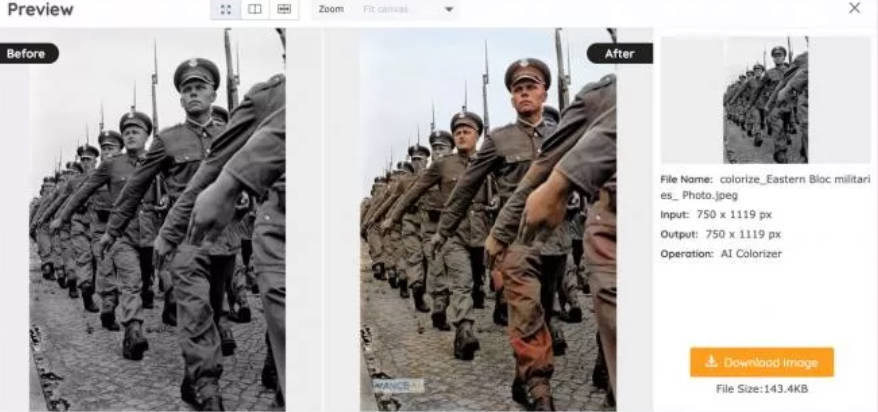 It does look easy, doesn't it? Then try to sharpen your image in the pop-up window on the right without leaving this article. Of course, you can also choose to download it directly.
If you are interested, you can try to colorize your image now or download it directly from the pop-up window on the right without leaving this article.
Also read: Top 10 Rare Old Hollywood Photos Colorized by AI
3 Tips For Finding Old Military Photos
Find The Unit.
Finding out what unit your relative served in would be of great help. You can find out if the unit he was associated with have a published history, photos, medals and other achievements that might interest you.
If your relative served in a large unit, they might have a museum dedicated to the unit where you can find certain information about the people who served there.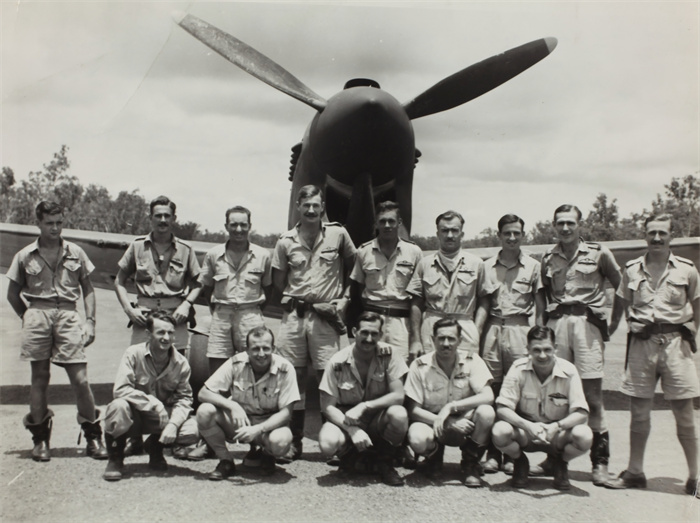 Request a Copy
You can always request a copy of old photos from the authorities. Official Military Personnel File (OMPF) and National Personnel Records Center of NARA might serve your interests by searching for the pictures of your military relative. The process might not be a success, but you might find other information, so it is worth a try.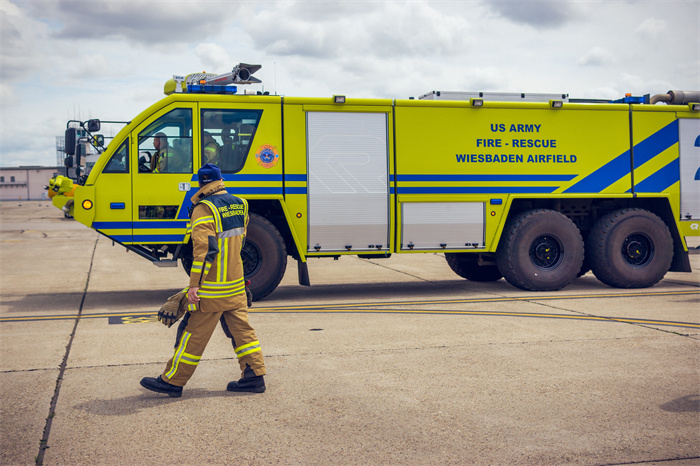 Submit a Form
You might need to submit a form of National Personnel Records Center in St, Louis, Missouri. Once you have successfully found out your relative's military unit, you can narrow down your research to the photographical records of that war.
Asking for help from someone who has knowledge about military units might help a lot. The task is laborious but, once you find a photo, all of the effort will be worth it.
Also read: Best 7 Silent Movies To Watch In 2022
Where To Find Old Military Photos?
1. VetFriends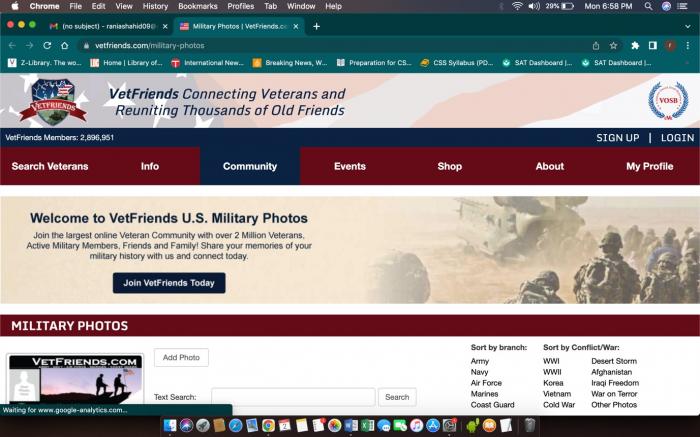 A community-based website, VetFriends provides a well-sorted collection of military photos. You can sort by any branch of military such as, army, navy, air force etc. or, you can sort by the war your family member took part in, such as, WWI, WWII, Korea war, Vietnam war, Afghanistan war and many others.
The website is the largest Veteran Community website which allows the families of military members to share their memories and military history on the website. If you are not satisfied with the result after coloring, you can use some tools to make photo HD online.
Pros
A well-sorted website with a platform for sharing military memories and history.
Cons
Accessing all options will require a premium membership.
2. Collections Weekly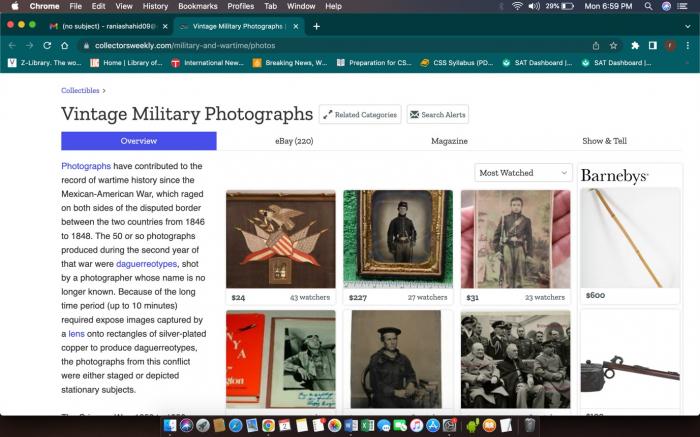 A website for all the military weaponry and other objects that witnessed the war. The photographs available on this website shows brilliant vintage war weapon photography, which was captured by professional photographer of that time.
This website is a unique place for finding the "accessories" of war such as photographs from conferences, weapons, door knobs, grave registers and other historically bizarre war objects.
Pros
Photographs of unique war objects are available.
Cons
There is no category to divide different objects to make a search easier.
3. Vintage Military Photos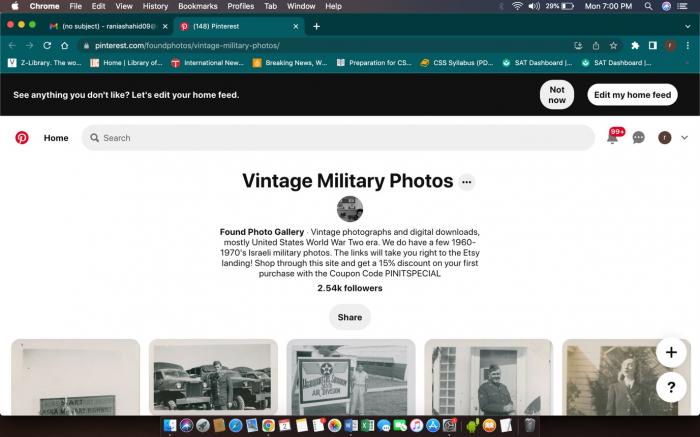 This folder on Pinterest is a collection of vintage photographs and digital downloads of all the wars that United States has fought in the World War II era. The collection has photographs of soldiers who served in the military during World War II.
Pros
Cons
4. Fineartamerica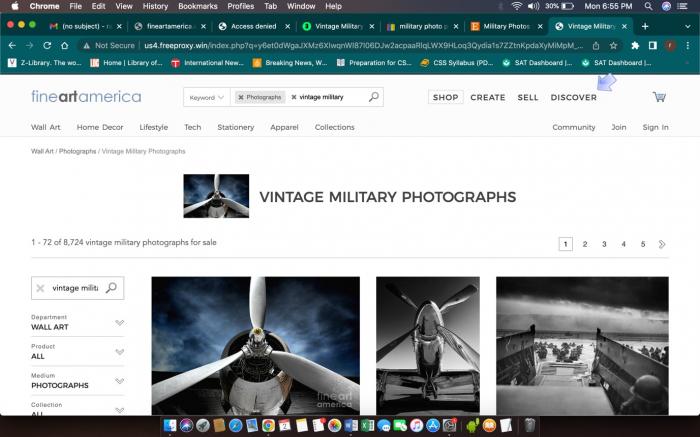 The best military and war photographs, captured artistically will attract all your attention towards these images. The website has the best photographs of war machinery, including photographs of weapons, war jets etc.
Pros
Cons
The

images

are not sorted properly.
5. Invaluable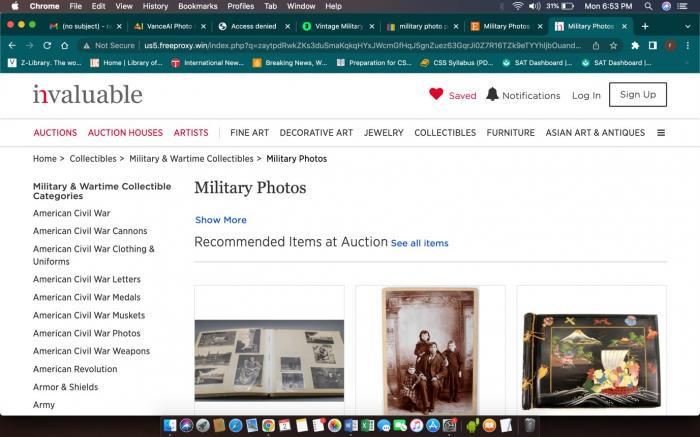 The website contains items of war that are up for an auction. The items include photographs taken during war, photo albums, books, letters and items used by war soldiers. All of these items are up for auction on this website.
Pros
Products are available for willing buyers. You can sell items from your military history for a reasonable price.
Cons
The prices are expensive. Some people might not like buying someone else's military history.
6. Etsy
The website, Etsy contains military history products, such as, photos and photo albums. However, the items are not vintage, nor they belong to some military soldier. These items are military themed, not original military machinery photos used in wars.
Pros
Cons
No vintage products, and rarely original military photos.
7. Ebay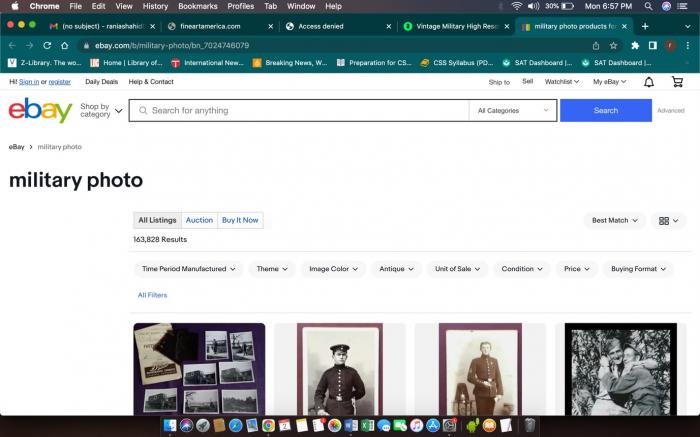 The website is a heaven for military history lovers. Ebay has military photographs that are vintage as well as original. Some products are up for auction, while some are available to sell. The photographs available on this website are antique and easily available.
Pros
Antique and original photographs are available.
Cons
There is collection of different wars. It is a random collection of war photographs.
8. Alamy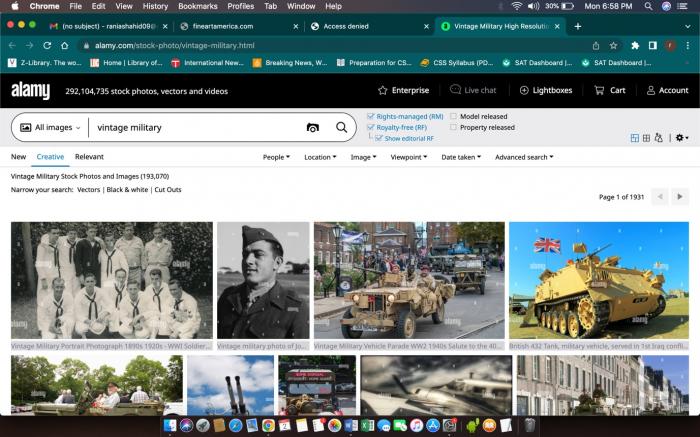 This website has a beautiful collection of military photographs, both old and new. Military photograph collection on this website include, photographs, drums used during military march, photos of military vehicle parade and many other photos that you might find interesting.
Pros
The website contains a vat collection of military photographs.
Cons
The photos are not up for sale. The collection is not well-sorted as well.
Conclusion
The article has gathered all the necessary information you need to find old military photos. Editing these old military photos is another difficult task which is made easy to have digital photo repair by VanceAI.
If someone around you is wondering on how to find old military photos, show them this article which will help them find the right path to get these images. The process is long and requires a lot of effort, but it is worth every effort to find a family member in an old military photo.
After you have found the required photo, use old photo restoration and AI photo colorizer to renew the images. Renewing is important to bring the photos back to life.
Do you find this post helpful?
Yes
No