If photographs are used to recall a specific time in one's life, what better time to recall than the weeks and months leading up to a child's birth? Clients want to have memorable photos of this time in their lives, so maternity and newborn photography account for a large percentage of business for many photographers.
Maternity photography is an excellent way to capture and preserve one of the most special times in your life, hence it is necessary that you get it perfectly right! Now with the latest tools and technology, you can also make use of an AI image enlarger to ensure your intimate maternity photography is of the highest quality there is.
The goal of image enhancement is to make an image more useful for a specific task, such as making it more subjectively pleasing for human viewing. Little or no effort is made in image enhancement to estimate the actual image degradation process.
We'll look at 10 tips for getting the best maternity photos for your clients in this article. Continue reading to learn more!
You can upscale image resolution by 800% while improving image quality with an AI-powered image upscaler. There are a variety of scales available, including 2x, 4x, 6x, and even 8x. VanceAI Image Upscaler is a convolutional neural network-based image upscaler offered by VanceAI. This tool allows you to enlarge and resize low-quality images for use in printing, banners, eCommerce, presentations, and more.
How to use it?
Step 1:
Wait for the online Image Enlarger to completely load the image before proceeding. When you've finished enlarging the image, you'll see Ready to Process written to the right of it. The features on the right tab can then be used. You can increase the image size by 2x or 4x in the free edition.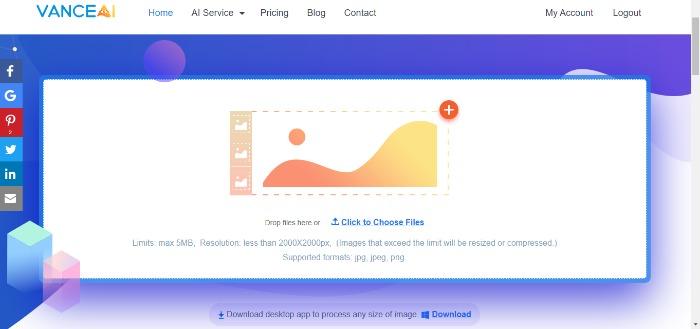 Step 2:
Click the Start to Process button when you're finished. When Image Enlarger has finished processing your image, it will list it below. Choose any download destination on your system and save the image by clicking on the download icon to the right of the image.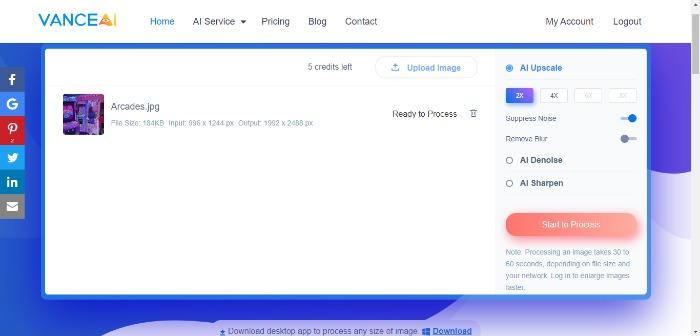 Step 3:
VanceAI employs advanced Machine Learning techniques to meet all of your image size requirements, necessitating the installation of its AI models. Simply wait for the installation to finish.
Once the software has been installed, run it to bring up the start window. You'll be given three options: enlarge, sharpen, and denoise. To enlarge the image, click the Enlarge button. Wait for the AI model to be prepared by the software. To choose the image you want, select the option that says Open Images. After that, the screen will look like this: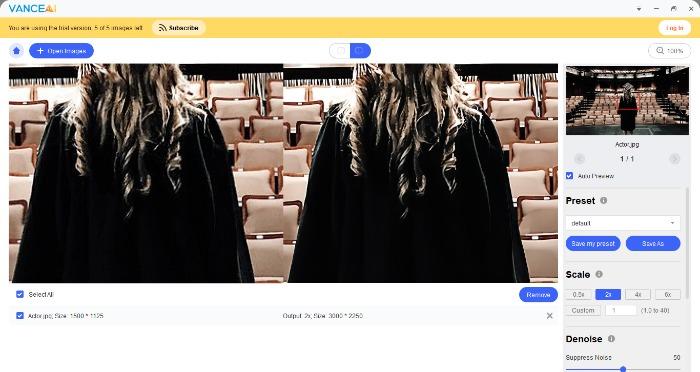 Step 4:
A side-by-side comparison will be provided by the software. From the right-hand tab, you can change the scale, presets, and other image-enhancing options. You'll also see the input and output image sizes, which work similarly to the AI Enlarger online tool. You can upscale your image for a greater quality with the AI image upscale tool. When you're satisfied with the image, click Save to save it to your device.
What is maternity photography?
A maternity shoot is a photoshoot or series of photoshoots for a soon-to-be mother that takes place during pregnancy or the maternity period. Maternity sessions honor the bond between mother and child by capturing the beauty of your growing baby bump. Let's look at 10 useful tips to utilize your maternity photography ideas to the fullest!
1: Shoot at the Client's Residence
Holding a session at a client's home rather than a studio is one of the most effective ways to help clients feel more at ease during a session. Going to the client's house allows you to work in a setting that they are familiar with, which usually leads to a more productive session. This also makes it easier for mothers with other children to involve the rest of the family in the shots.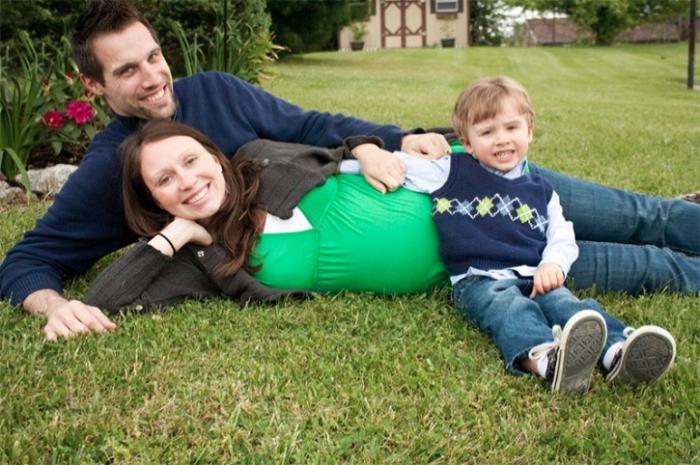 2: Maintain Her Comfort
To get great, natural-looking shots during any portrait session, including maternity, it's critical that the client feels at ease. For maternity sessions, make sure the client is comfortable with the location/setting of the session, as well as the wardrobe, poses, and props used. Allow her to explore different poses and settings and give her time to come in her element for the photoshoot.
3: Shooting Outside
Photographing outside is another great alternative to a studio. Many of the most stunning maternity photos will be taken in natural settings. Natural light is also beneficial for outdoor portraits. Of course, your ability to shoot comfortably outdoors will be influenced by the location, weather, and time of year, but it should be considered whenever possible. You can also take to the internet to check out some outdoor maternity photography poses you feel most confident in!
4: Include the siblings
If the couple has other children, make an effort to include them in the photos. Include that emotion and love in your sessions whenever possible. Most siblings are very excited about the new baby that will be joining the family. Capturing the precious moments where the siblings of the soon arriving baby interact with the mother is always priceless.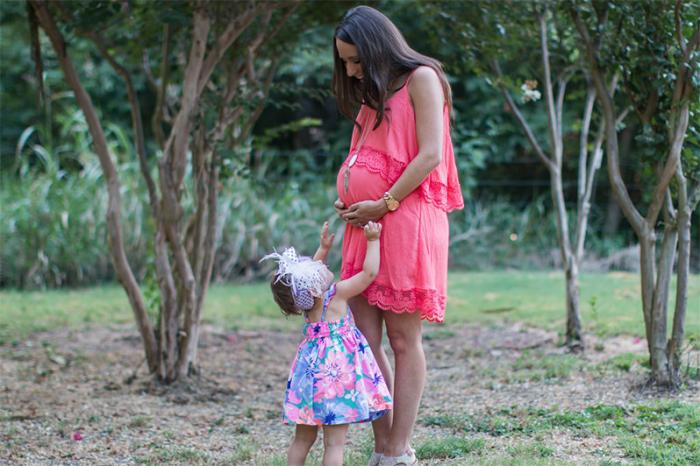 5: Include the Father
When it comes to maternity photos, the mother is the star of the show, but it's really about the couple and the family as well. Including the partner is a great way to capture the excitement of this stage of the relationship.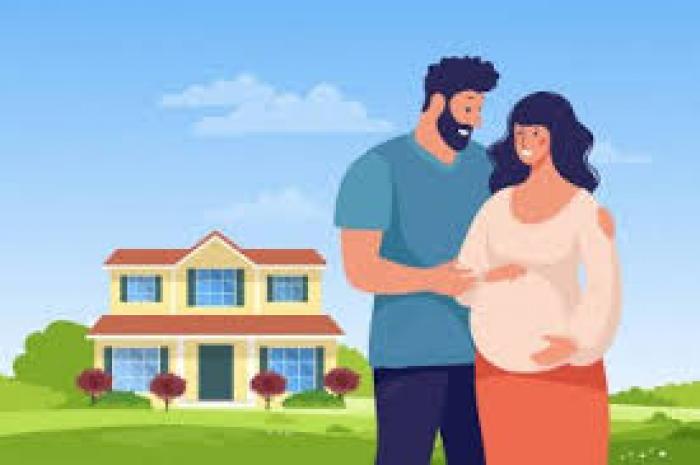 6: Props should be used.
Adding intrigue to your photos with props can be a lot of fun, and there are plenty of options for maternity photos. Props bring about an individuality to your maternity photoshoot and make the occasion all the more memorable.
7: Exceed the Cliches
While there are many standards and common maternity poses, you'll need to think outside the box and create unique images for your clients to get the best results. Go ahead and strike some of the standard poses, but don't stop there. To get the best results, try to incorporate the uniqueness of each client or family into the session. Communicating with the client in terms of what they are most comfortable in is extremely important and helps determine the overall quality of the shoot.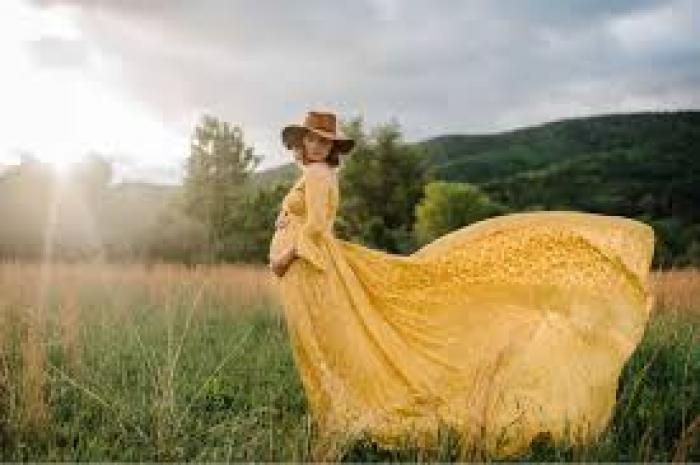 8. For more flattering photos, shoot from higher angles.
Photographing maternity portraits from higher angles is generally more flattering. Depending on your height, you might want to bring a small stool to add a little extra height when needed. In general, crouching down to shoot from low angles should be avoided unless you're going for a specific look or effect, such as shooting up from the feet area directly at the belly.
9. Around 30-35 weeks into the pregnancy, schedule the session.
The best time to take maternity photos is usually around 30–35 weeks into the pregnancy. You'll want to wait long enough for the pregnant mother's belly to grow large, but not so long that she becomes uncomfortable. Also, because many pregnancies do not last the full 40 weeks, scheduling the session between 30 and 35 weeks will allow you to avoid missing out by waiting too long.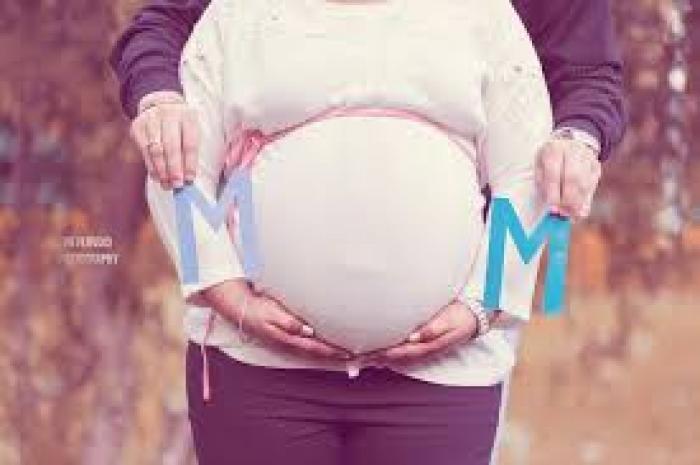 10. Be sure to capture the emotion
The first trimester of a pregnancy can be a rollercoaster of emotions, with lots of excitement and joy. Make sure to capture your clients' emotions in those photos so that they accurately depict the situation and stage of life.
FAQs
How to do maternity milk bath photography?
Creating a milk bath can be broken down into four simple steps:
1: Fill the bathtub halfway with warm water.
2: Add milk after the water, as adding water to milk will result in a bubbly appearance.
3: Set aside for 15 minutes to allow the mixture to settle.
4: Last but not least, add the flowers, leaving 2 to 3 centimeters of the stem to help them float on top of the milk and water mixture.
Lactic acid, found in milk, is a natural micro-exfoliant that leaves skin feeling smoother. Lactic acid is primarily found in slightly old or denatured milk, but it can also be found in non-aged milk (which most women are probably using). Flowers and essential oils can be used to add a touch of luxury. It's a way to unwind in a beautiful, tranquil setting.
Conclusion
Even if there are some less-than-pleasant aspects of pregnancy, your body is doing an incredibly beautiful thing. You'll never regret taking maternity photos to capture this transition. Most women's self-confidence plummets as their pregnancy progresses. Your growing tummy may appear to be the ideal excuse to avoid taking photos for the next nine months, but it's the exact opposite!
Having maternity photos to look back on will serve as a constant reminder of that magical time when a new life was forming within your womb. You'll always smile when you see those lovely pictures of yourself. You can always utilize AI upscale image to ensure.
Do you find this post helpful?