What Do Celebrities Look Like When They Were Young?
Nothing truly declares your love for your favorite celebrity like knowing about their childhood in detail. But if you're anything like us, you would also have trouble recognizing celebs from their younger photos especially when the photo is all tattered and wrinkly.
VanceAI Photo Restorer can effortlessly solve this problem and can help you complete your collection of your favorite celebrity childhood photos.
Restore old photos to keep your memories alive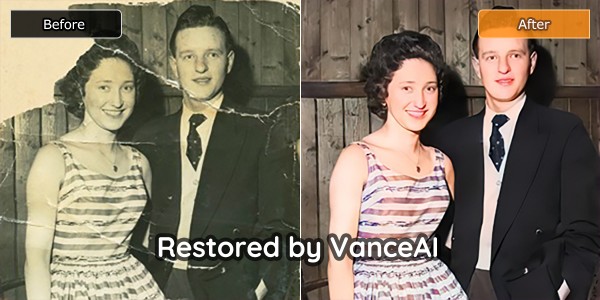 Moved around multiple times? Old photo paper and old black and white photos in general were quite prone to getting damaged and wrinkly if not stored properly. The wrinkly grainy photos can be a treasure or even a memory for those who aren't close to us anymore.
Back in the day these kinds of photos weren't very helpful and you couldn't do anything about them. But thanks to the power of AI, today you can restore these images and get a digital print free from any imperfections helping you complete your celebrity childhood photos collection.
You even get to remove grains and increase the resolution using the power of deep learning. The VanceAI Photo Restorer helps you restore old photos to their former glory and then you can use colorizer or other color restoration tools to convert that flawless image into a fresh colored one. If you are interested, you can try to restore your image now or download it directly from the pop-up window on the right without leaving this article. If you are interested, you can try to restore your image now or download it directly from the pop-up window on the right without leaving this article.
Ready to get your favorite celebrity's or your own old photo redone? Here's how the magic begins that will allow you to see your favorite kids childhood celebrity photos.
Step 1: Navigate to the VanceAI Photo Restorer
Go to the VanceAI official website and head over to the AI solutions tab up top. In the drop-down menu, you can select the AI Photo Restorer under the Creativity sub-category.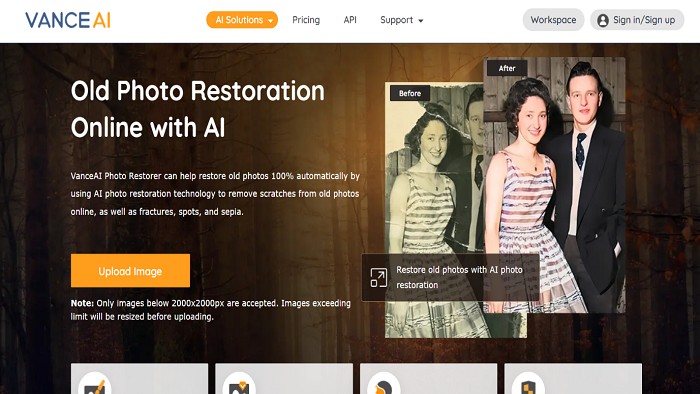 Step 2: Select the image 
You can click on upload to initiate the process. The following screen shows which photo you are uploading and which VanceAI tool will be used in the process. You can change the tool to Photo Restorer if you didn't select that at first and it will help restore the tattered images of your favourite kids childhood celebrity photos. 
Step 3: Preview the Magic and Begin the Process
Click/Tap on the start process button to begin the restoration process and see the magic happen. It only takes seconds, and you also get to preview results on your desktop or laptop. You may also enhance the photos qulity by using its photo enhancer tools.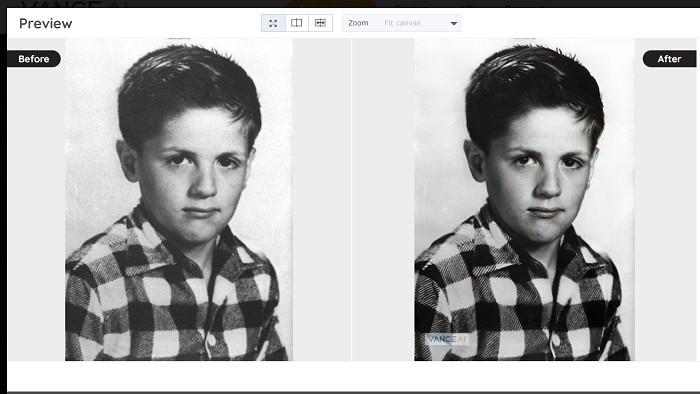 Step 4: Download the Restored Image
You can download the resulting shot for your keepsake. Any image processed through VanceAI servers is deleted within a 24 hour window, so you never have to worry about your privacy.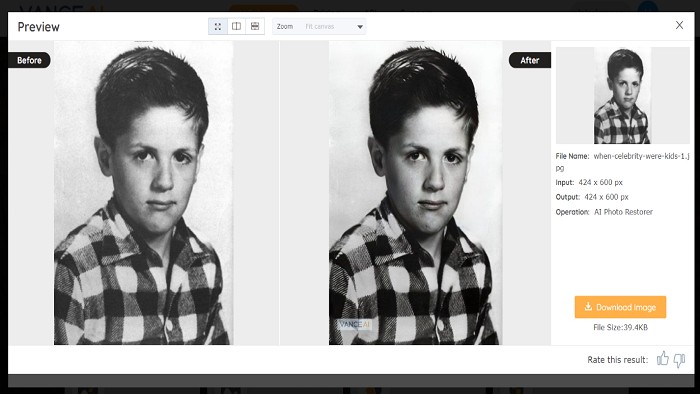 Except for the step-by-step guide, the digital photo repair page also has a detailed guide to helping you to fix old photos.
7 famous celebrities photos now and then
Looking for celebrity childhood photos rare collection? We've got a few that you'd be surprised to see.
1. Sylvester Stallone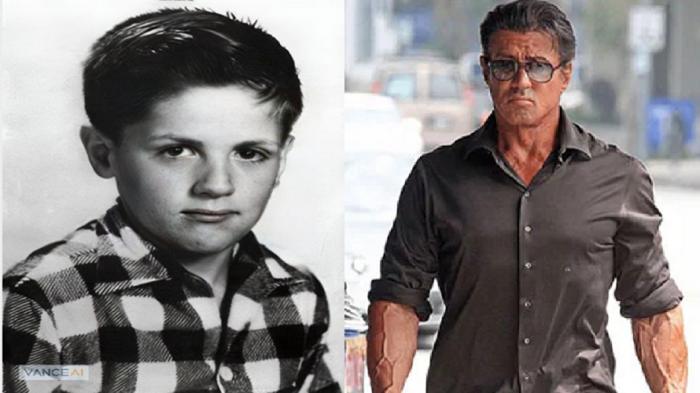 The Rambo/rocky veteran is one of the most popular figures in Hollywood and rightly so, he has ruled over the box office for years. If you're wondering what Sylvester looked like when he was young and want to showcase your love for the seasoned actor.
We've restored one of his photos and the similarity is uncanny. Above is his celebrity childhood photos then now.
2. Arnold Schwarzenegger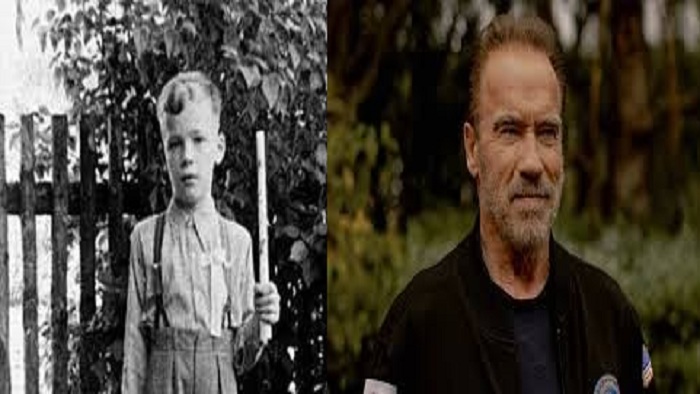 Another excellent personality who everyone loves, Arnold has won hearts of millions in all his movies and his antics also got him into politics. Not only was he known for his acting, he was crowned for body-building championships as well.
3. Angelina Jolie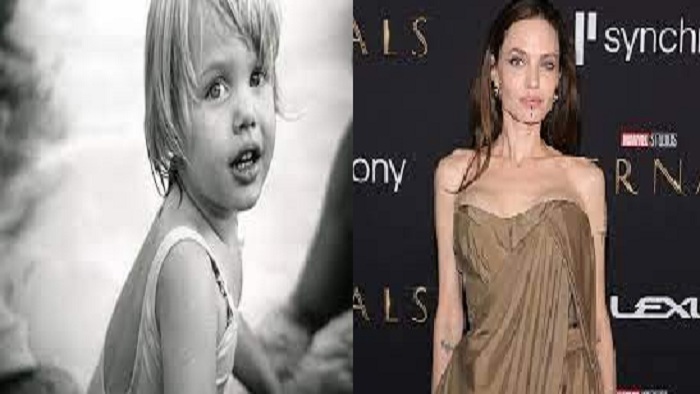 The diva that everyone knows, Angelina Jolie has been known across the globe for her acting and her skills. Her acting is second to none and she has her Oscars to show for it. Here's a comparison of how the girl has aged into a prodigy.
4. John Travolta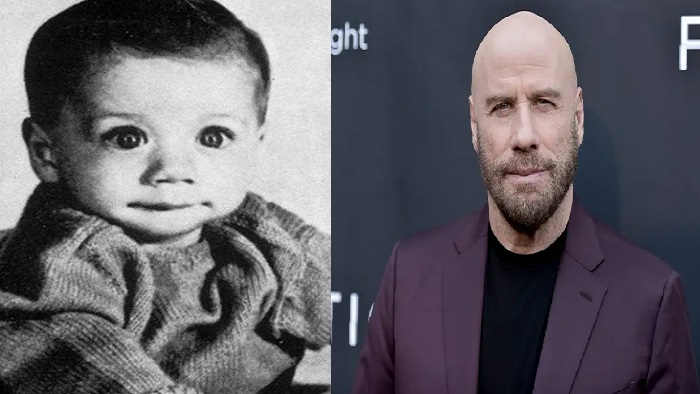 John Travolta has been ruling the action movies genre for quite some time and you'd be surprised to see how much the baby boy has changed to become the actor we've come to love. Here's a celebrity childhood photos then now for him.
5. Keira Knightley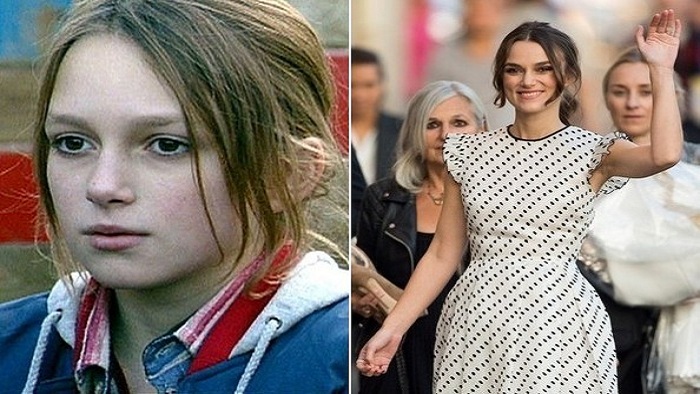 Keira Knightley is perhaps the most recognizable of the lot as she looks destined to rule the screen even when she was a child. Her antics on the big screen got her hugely popular among people of all ages and crowned her the queen of Hollywood for quite some time.
6. Will Smith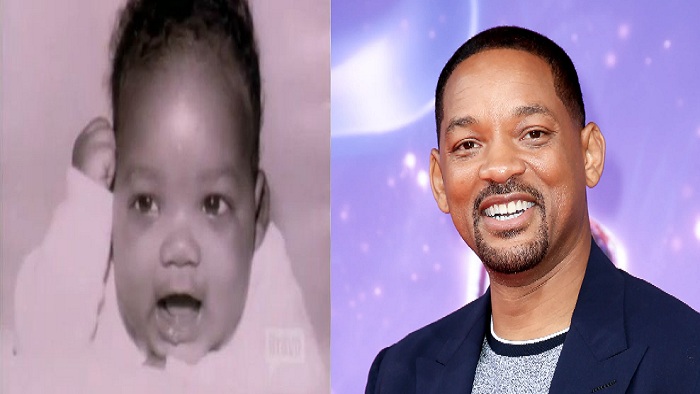 Will Smith has been in the news for all the wrong reasons these days but that doesn't mean those Oscar Award problems make him any less of an actor. He is respected far and wide and his career progression is one of the best Hollywood careers in recent past.
7. Morgan Freeman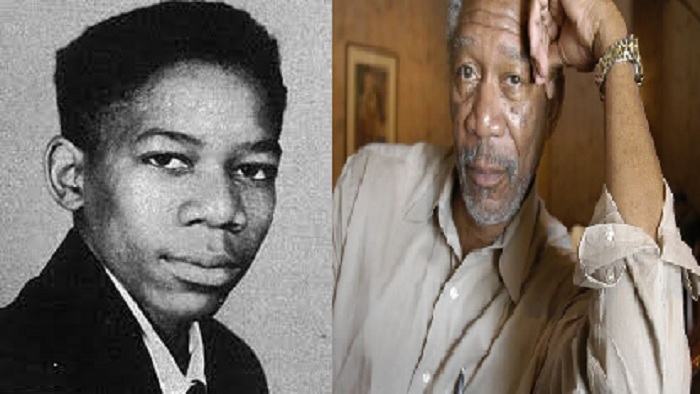 Morgan Freeman has ruled the Hollywood like none other over the past 5 decades and while his acting is out of the world, his voice has been making rounds and is considered the most attractive voices in the whole of Hollywood.
Morgan Freeman like all other celebs on our list was a very different child and while the child didn't know that he would, one day, grow up to be respected and revered across the globe, he grew up into a through gentleman. Here's a comparison of his childhood and adult life.
Conclusion
Finding out what your favorite celebrity looked like when they were young can be a very emotionally rewarding thing. Not only does it boast your status as an elite fan but also helps you add memorable shots to your collection of the celebrity.
Any good online photo restorer will help you bring those memorable shots from your favorite celebrity's past back to life. Looking at ragged photos that have been deteriorated or weren't high-quality enough to start with won't provide you many cues. You can restore some celebrity childhood photos rare effortlessly with the power of AI. And then AI make photo HD.
Online photo restoration using tools like VanceAI Photo Restorer will revitalize those shots in no time and will help you recognize the celebrity that is now elusive. You're not the only one with embarrassing childhood photos.
Do you find this post helpful?
Read More to Know Deeper: