The best slideshow app will help you create some great slideshows like a pro! You can select some images available in your gallery, add interesting effects and then share the fantastic results with your friends and family.
Top 10 Best Slideshow Apps
Before selecting the best slideshow app for you, it is a good idea to keep your images ready and edited to add to the slideshow. Platforms like VanceAI have several tools that can help you.
The tools that you'll find useful include an image enhancer from VanceAI that will help you adjust the picture's contrast, brightness, and other settings. It also helps you finish the task of image enhancement with one single click even if you have not sophisticated skills. So the work of enhancing the image is merely a breeze if you take advantage of the tool.
Another tool is an image sharpener that will give you crystal clear images to use in your slideshow.
| | | | | |
| --- | --- | --- | --- | --- |
| App | Pricing | Features & Options | Support Device | User Friendly |
| PicPlayPost | $6.99/month, $47.99/year, or $99.99 one-time | Wide range of effects, intuitive UI, up to 9 clips/images/GIFs | iOS, Android | Intuitive UI |
| Movavi Clips | $39.95 (lifetime, single PC) or $59.95 (lifetime, single PC with more features) | Ad-free, essential features, timeline markers, 4k resolution | Windows, Mac, iOS, Android | Interface not very user-friendly for beginners |
| VivaVideo | $2.99/year for Pro version | Integrated camera, real-time effect previews, social network integration, 60+ effects | iOS, Android | Effortlessly make edits within the slideshow |
| SlideLab | $4.99 for Pro version, $1.99 per tool | Retain original image size, filters, large selection of transitions | iOS | Swiftly edit images whenever needed |
| MoShow | Free with limitations or $5.99/month or $35.99/year for Pro version | Free audio tracks, integration with social network platforms, custom text | iOS, Android | Beginner |
| PicFlow | $4-$12 | Drag and drop feature, audio files available for personal use, share results | iPhone | Beginner |
| ReelDirector II | $2.99 | Precision trimming, customizable texts, cinematic filters | iPhone | Beginner |
| Scoompa | Varies | Multiple sources for picture upload, editing and animated videos | Not specified | Easy |
| Photo FX Live Wallpaper | $0.99 | Stunning animations and effects, designing wallpapers, share results | Android | Beginner |
| Photo Slideshow Director | $3.99 | Add favorite songs, intuitive interface, HD quality, create videos with music | iPhone | Beginner |
1. PicPlayPost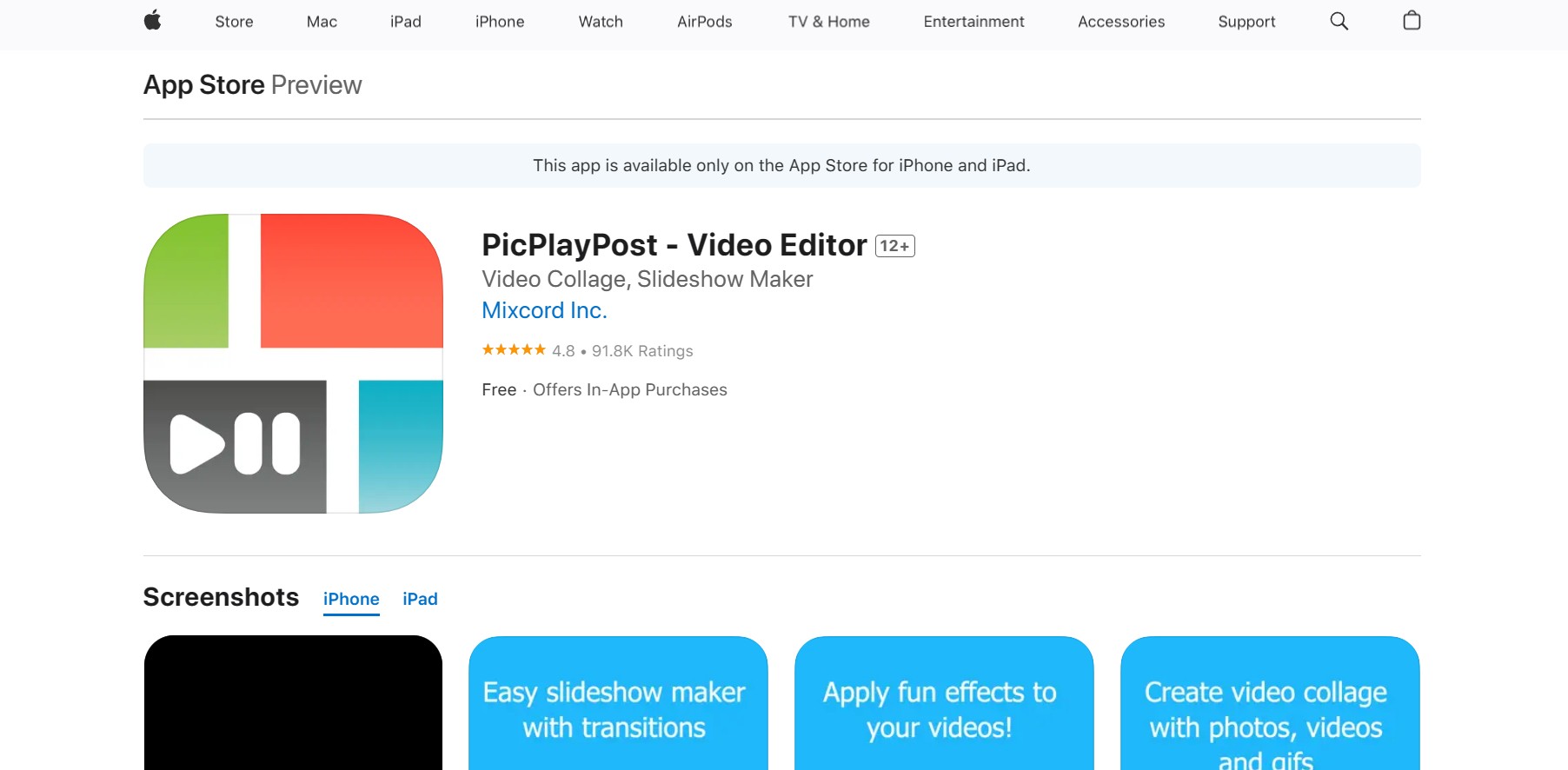 PicPlayPost offers a comprehensive package of slideshow makers, video collages, and live video wallpaper apps. This is what makes it the best picture slideshow app. You can effortlessly create a video of length 30 minutes, using the tools on this platform.
Pricing: PicPlayPost's professional version, which comes along with a 14-days free trial and costs 6.99 dollars per month. Get a yearly subscription at $47.99. But, the perfect choice for the best slideshow app is to get a one-time subscription for a price of $99.99.
Pros:
Amazing results with high resolution.
Wide range of effects available in one place
You can add a maximum of 9 clips, GIF files, or images to one project.
Intuitive UI
Cons:
Watermarks will always come along with the photos.
Very few choices of audio tracks.
2. Movavi Clips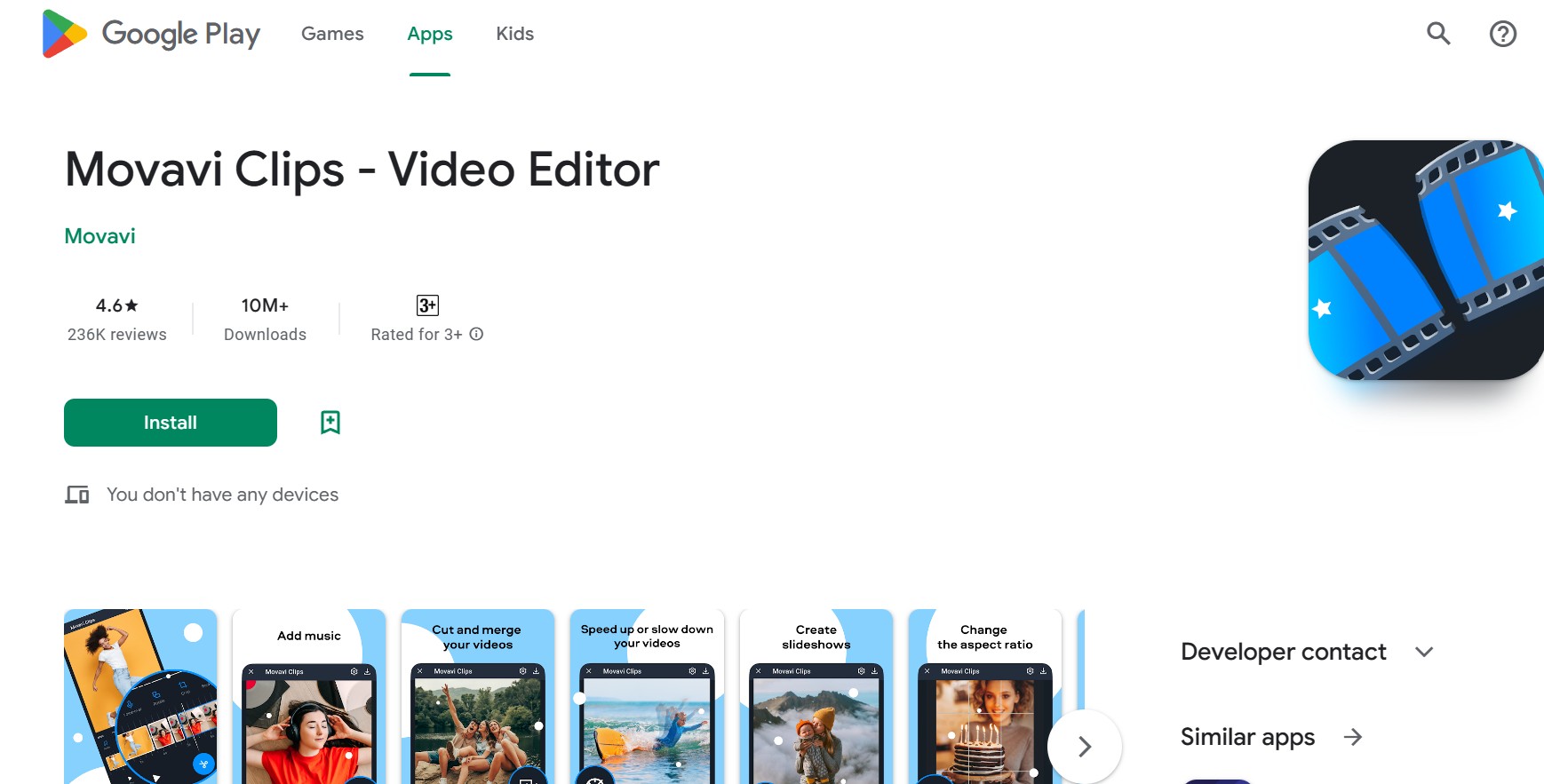 Movavi Clips is considered the best slideshow app as it contains all the essential features for creating an impressive slideshow. This app is also available as completely ad-free software. You can easily trim, crop, or edit videos on this platform.
You can also subscribe to two different packages that will allow you to add animations, add timeline markers, automatically create videos, or quickly process 4k resolution videos.
Pricing: Movavi video editor comes with two special price tags, where both are subscriptions for a lifetime, on a single PC. Movavi Video Editor costs $39.95. The Movavi Video Editor Plus costs $59.95 and comes with more features.
Pros:
The cost of the subscriptions is reasonable.
Contains a great set of useful tools for all purposes.
You can easily add titles or names to the videos or even edit your works instead of creating a completely new one.
Cons:
Its interface is not very user-friendly for beginners.
3. VivaVideo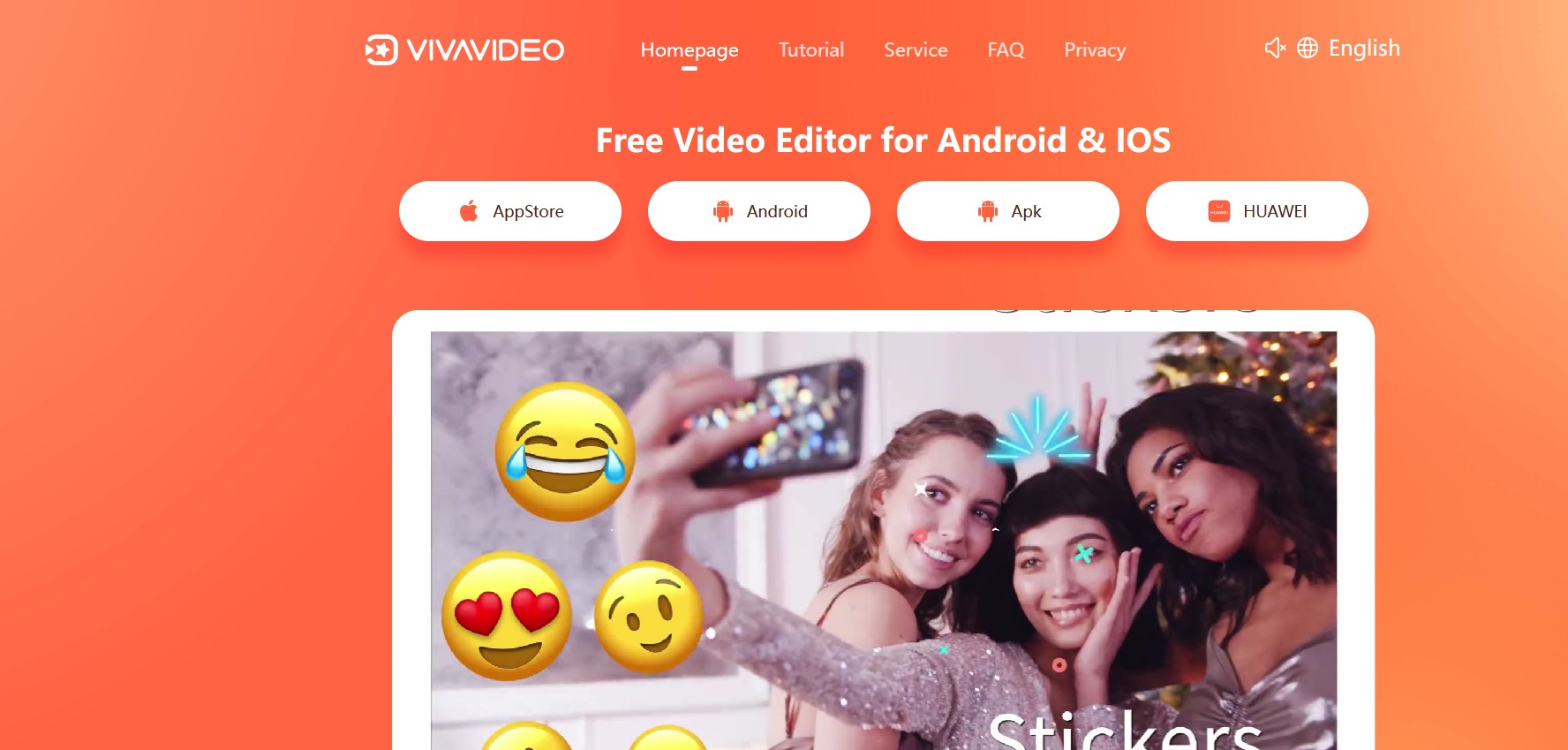 If you're looking for the best slideshow app with music, then VivaVideo is the answer for you! The app comes with a rich and interesting set of text styles and dynamic effects. It serves as a ] helping hand for you in seamlessly making and editing videos and slideshows.
Pricing: The free version will give results with intrusive watermarks. It also has ads that will be quite annoying while you're editing the videos. If you want to purchase the Pro version of this best slideshow maker app, you need to pay a fee of $2.99 annually.
Pros:
This app comes with an integrated camera that provides you with real-time effect previews and multiple video recording modes.
You also have Social network integration here.
Effortlessly make edits in the frames even within the slideshow.
You will be provided with a fine set of 60 effects and even more, options will be provided online.
Cons:
The free version has watermarks and intrusive ads.
4. SlideLab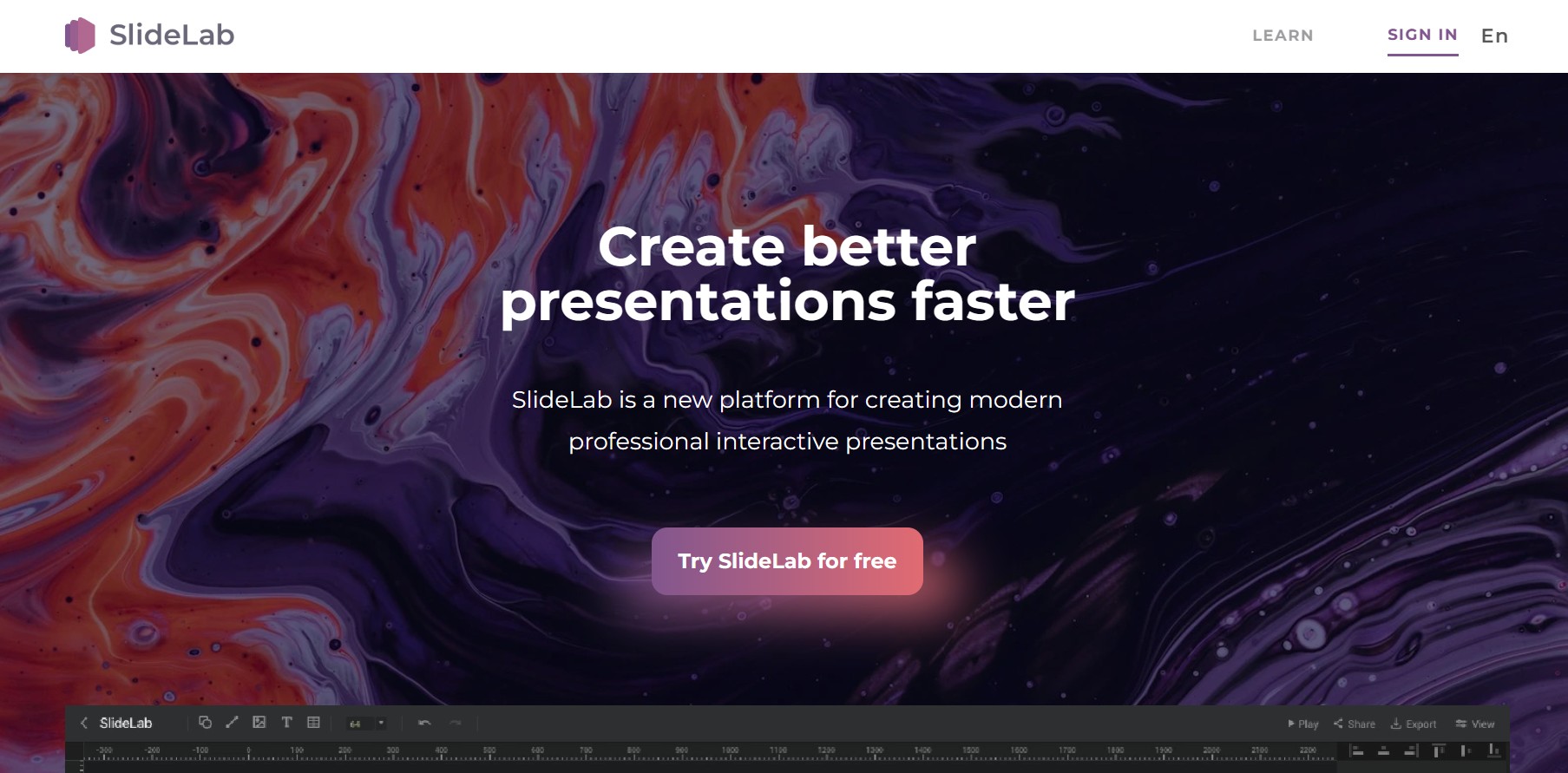 SlideLab is the best photo slideshow app that allows you to create a unique presentation of your memorable pictures. An impressive feature is that you can use your own audio files, or select from a wide range on the app itself.
Pricing: SlideLab has a Pro version, which is also a paid version. You have to pay an amount of $4.99 to get full access to the Pro version. You can also pay an additional charge of $1.99 for each tool including transitions and watermark removal.
Pros:
Images can retain their original size
An amazing set of filters are available
The project automatically gets adjusted to suit Vine and Instagram
You can swiftly edit images whenever needed.
Large selection of transitions
Cons:
The audio tracks that are from iTunes will not work if the resultant projects are uploaded to Instagram or Facebook.
5. MoShow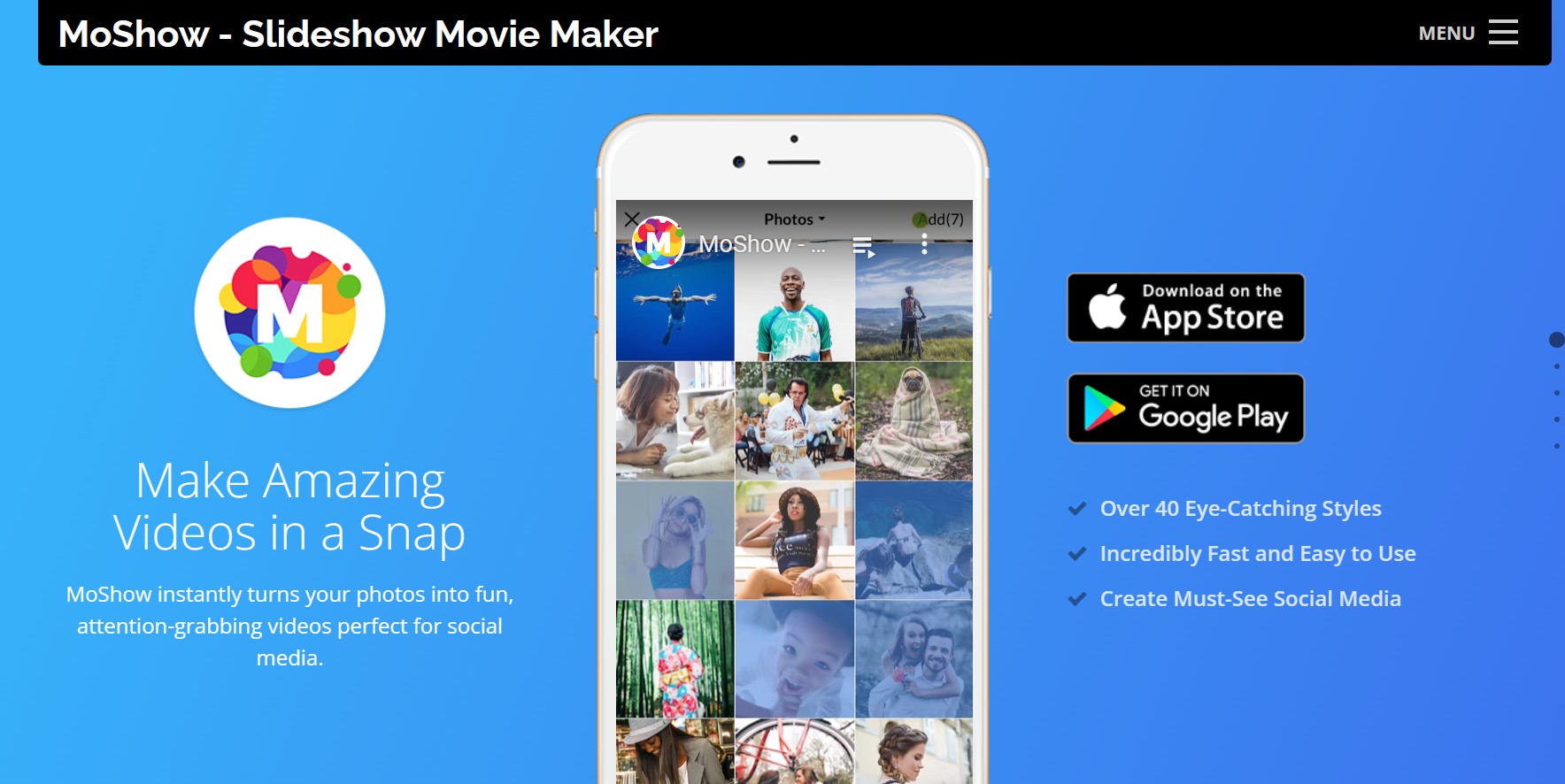 You can instantly convert your boring photos and videos into a fun-filled and interesting slideshow with impressive effects and stunning filters available with MoShow. This app can be considered the best slideshow app with music as it contains free audio tracks in the free version itself.
All users can create a thirty-second long video for square images and eleven-second long videos for vertical photos in the free version of the MoShow app.
Pricing: If you want to create longer videos, then you can opt for the Pro version of this app. You have a monthly subscription for this best slideshow app at $5.99 and a yearly subscription at $35.99.
Pros:
This app is integrated with nearly all social network platforms.
Free audio tracks in the free version
Other notable features are image ordering, cropping, custom text, etc.
Cons:
You will not be able to edit portrait-oriented images even just to add a frame template.
6. PicFlow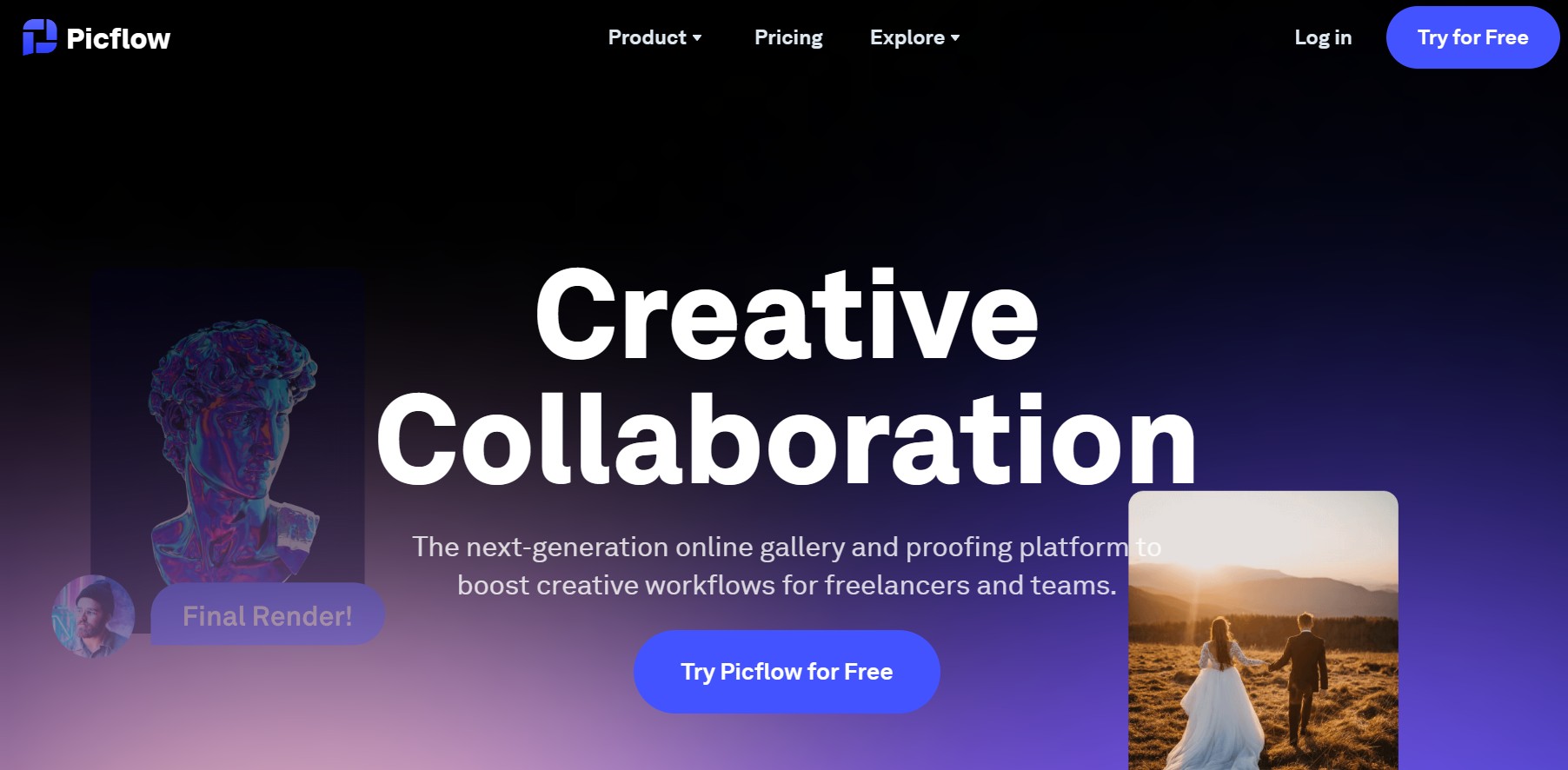 PicFlow is not only the best slideshow app for iPhones, but this is also a great tool for beginners who struggle with editing huge slideshows. Its drag and drop feature allows you to make quick, professional-quality slideshows and make photo hd.
Pricing: When we talk about the pricing and paid versions of this best slideshow for iPhone, PicFlow has two different price ranges. The basic level costs nearly $4 per month and the Pro version comes at a price tag of $12 per month.
Pros:
You can use the audio files available in this app for your personal use too.
Images can be easily dragged around wherever you want.
You can rapidly and perfectly crop their images here.
You can share your results on your respective Facebook or Instagram handles.
Cons:
There are dozens of limitations in the free version.
Nearly all results come with a compulsory watermark.
7. ReelDirector II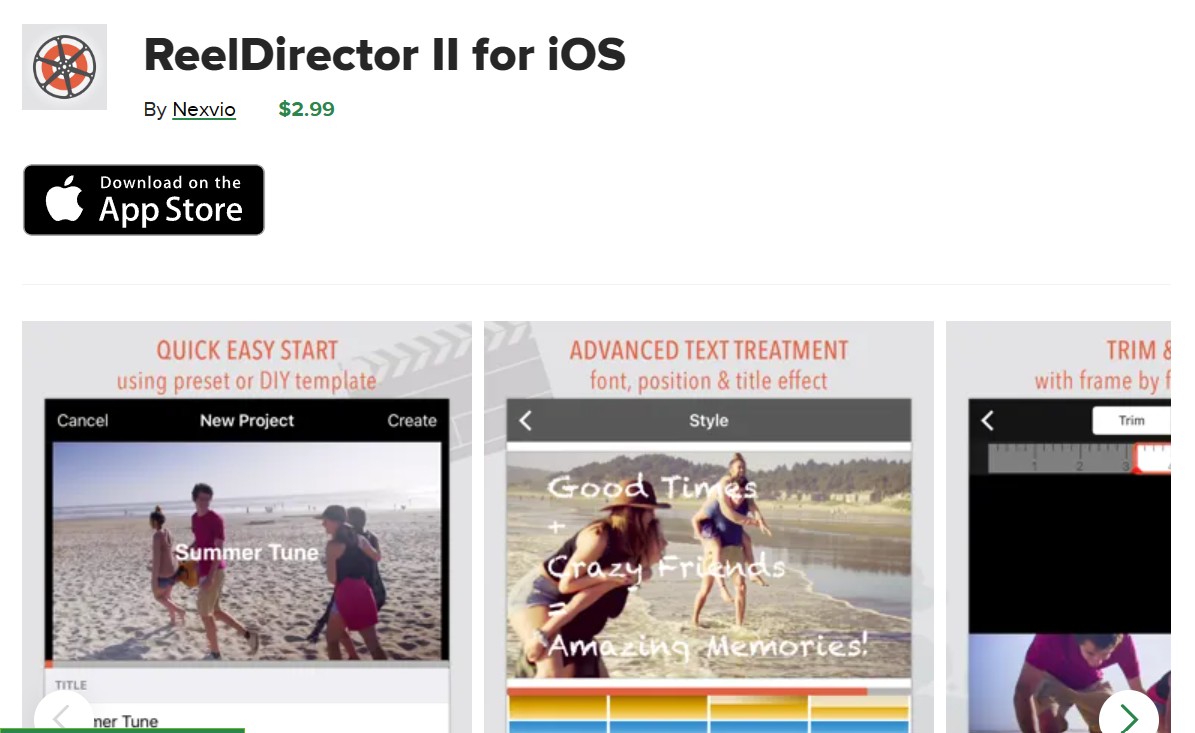 This is a complete video editing application with some unique features that'll let you make a great slideshow. With this best slideshow app, you can explore precision trimming, making customizable texts, and creating cinematic filters.
Pricing: You can get the paid version of ReelDirector II at a cost of just $2.99 per month.
Pros:
The interface is beginner-friendly.
The resultant videos are of high resolution.
Cons:
Performance issues arise in the case of some iPhones that have low memory.
8. Scoompa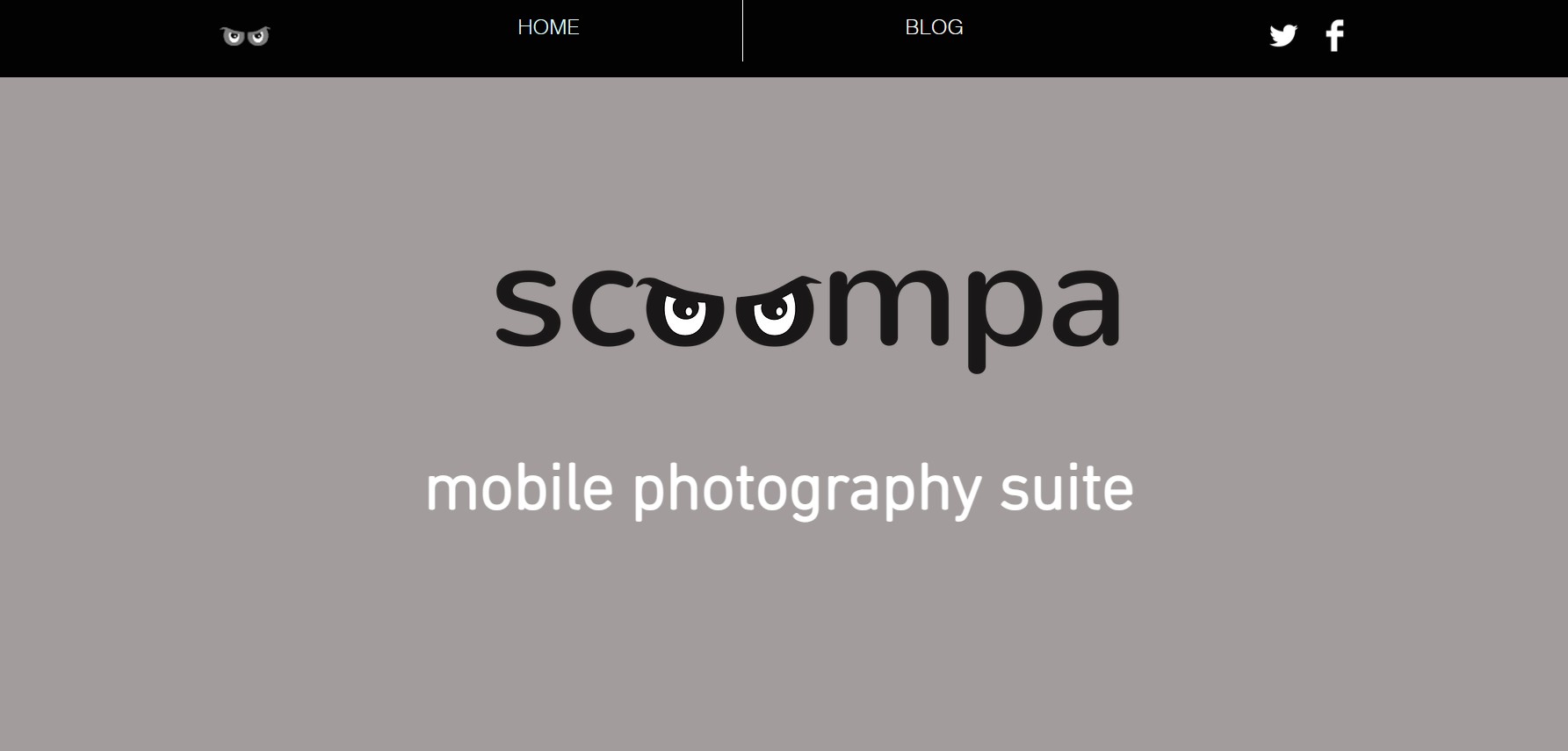 Have photos from a cherished event in your gallery? Then use the best slideshow app with music, Scoompa, to transform them into a slideshow! You can also make animated videos here and can edit the same anytime after saving it.
Pricing: If you want extra features, you can easily purchase them based on your requirements. The cost for additional tools varies from 0.99 - $11.99 per item.
Pros:
Easy-to-use interface.
You can upload pictures from multiple sources.
Cons:
In the free version, you will get so many ads.
9. Photo FX Live Wallpaper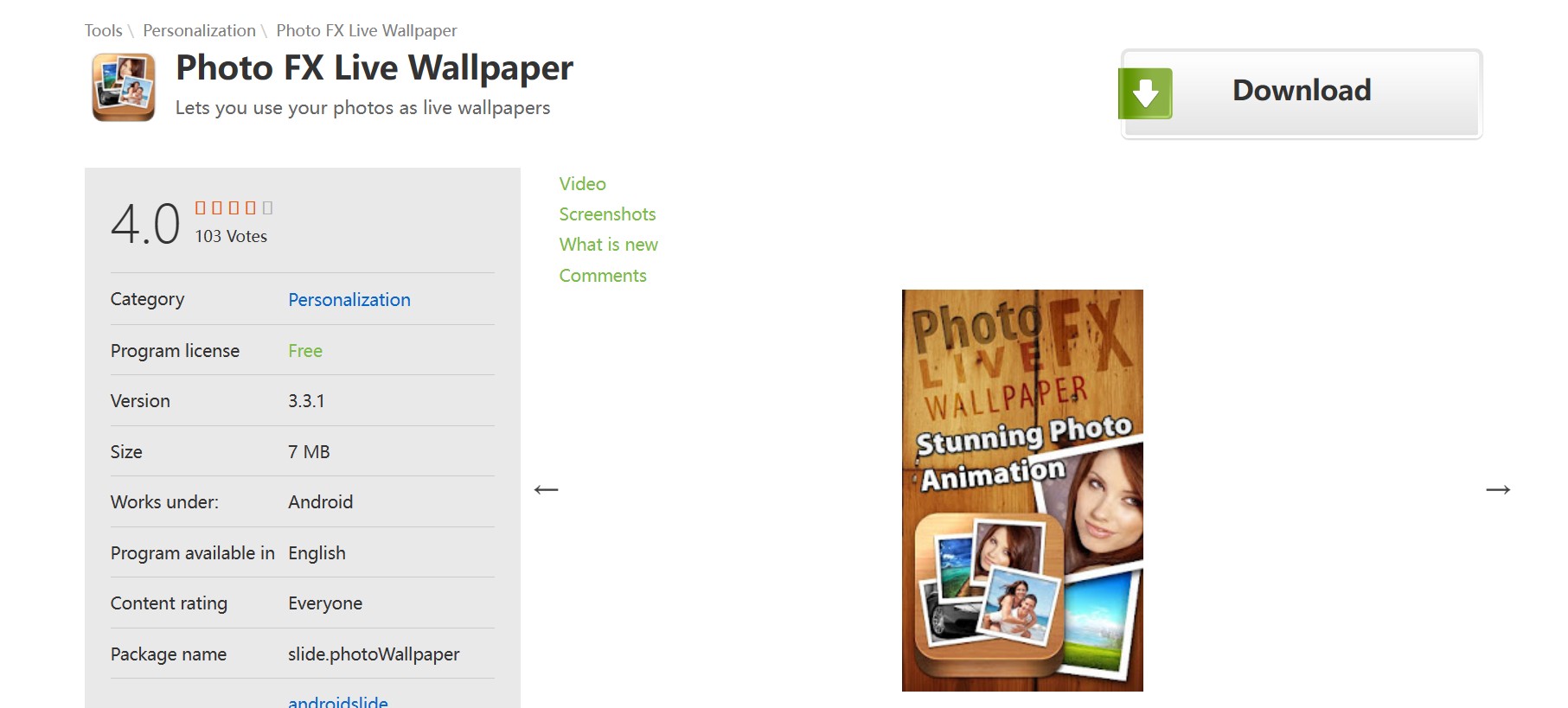 With the help of Photo FX Live Wallpaper, you can easily create slideshows as per your wish with stunning animations and effects. This best slideshow app for Android phones has a basic requirement of Android 2.2 or even newer versions to function properly.
Pricing: In-app purchases like advanced tools, cost about $0.99 per tool.
Pros:
Share your results on Social Media platforms instantly.
This is the right place for designing your wallpapers.
Cons:
Access to the camera will be disabled while using the app.
Photos will not rotate automatically.
Pop-up ads can be irritating.
10. Photo Slideshow Director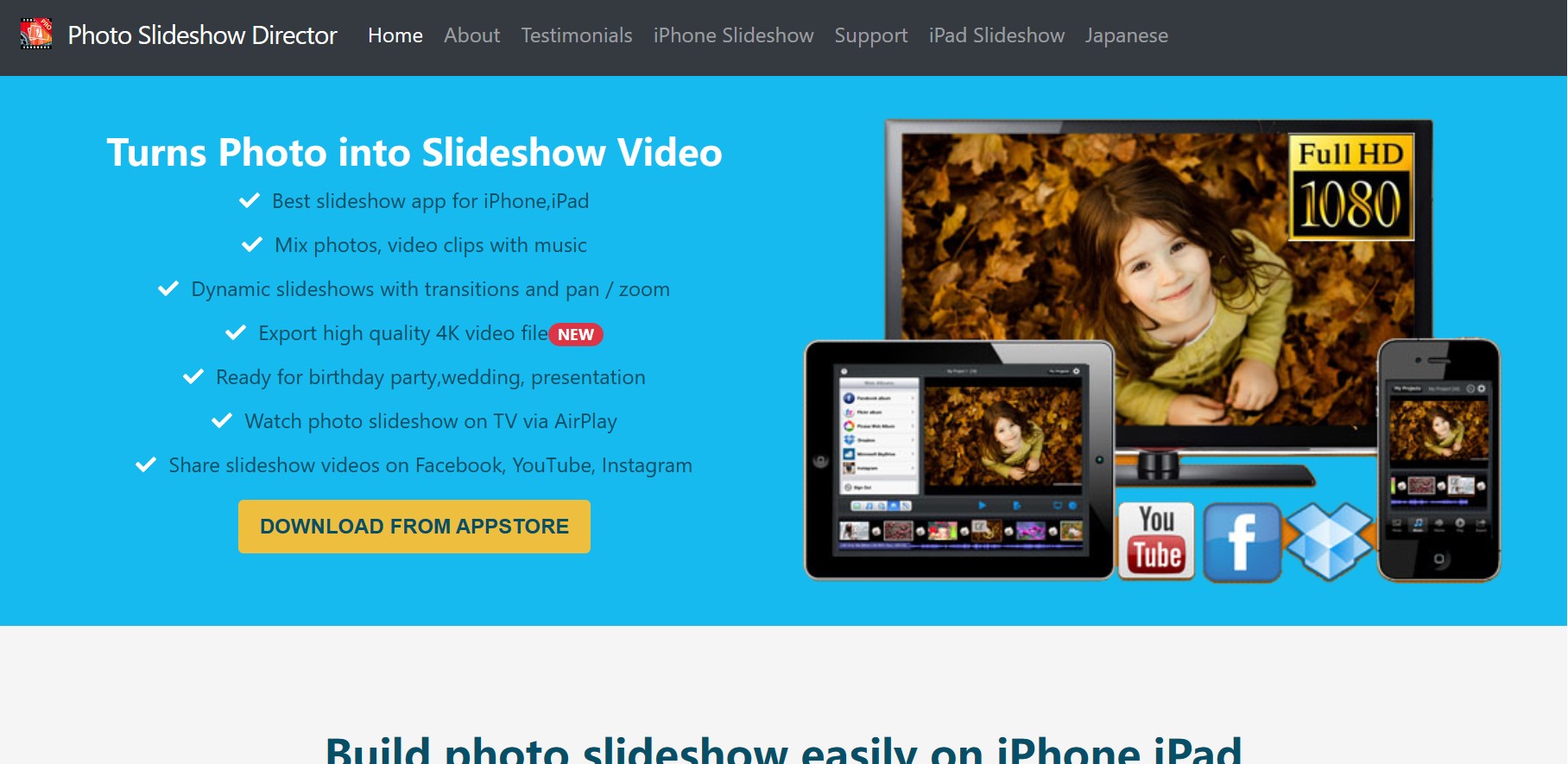 With this best slideshow app for iPhones, you can conveniently create a professional-looking slideshow just from a bunch of ordinary-looking photos and videos. To enhance your slideshow, add your favorite songs to them!
Pricing: If you want to give a try to the Photo Slideshow Director, there is no other option except to go for a paid version as there is no free version available till now. The subscription for Photo Slideshow Director costs $3.99 per month, which is quite reasonable.
Pros:
This app comes with an intuitive interface.
All your resultant slideshows can also be saved in pure HD.
You can also create videos with some jazzy music.
Cons:
You will get uninvited pop-up ads frequently.
Possible glitches
Conclusion
Based on this review, you can select the best slideshow app that suits your needs and create spectacular slideshows from the photos that are available in your gallery. Try these apps and explore the magic behind every special feature. With tools like VanceAI's AI image upscaler, you can take your slideshow up a notch!
Do you find this post helpful?
Yes
No