Having light or dark hair may be your preference, but in certain situations, changing your hair color can help you look and feel like a new person. Hair dyeing can add color to your life, as long as you choose the right products and follow the manufacturer's instructions closely to avoid damaging your hair in the process. If you want to change your hair color, here are 10 apps to change hair color in seconds! Or if you do more editing work on your photos, VanceAI is the place to go.
What Should We Do Before Using Change Hair Color App
Choose A Reference Photo
Choose a photo that fully showcases your beautiful hair, ideally the hairstyle, length, etc. that you are looking forward to with your new look.
Improve The Clarity of Contours - By Using VanceAI Image Sharpener
Before trying to change hair color apps, we should understand that the algorithms of software need to accurately identify your hair to be able to completely cover the color. So if your photo is too blurry, the algorithm will not be able to recognize it and it is also possible that the hair color will cover your face. In order to avoid this situation and get more efficient use, you'd better increase the clarity of your photos before use.
VanceAI Image Sharpener
can help you sharpen the outline. And it can be done with just a few simple clicks. The following is a brief introduction to the steps and effects:
Step 1: Go to the homepage and choose to Upload Image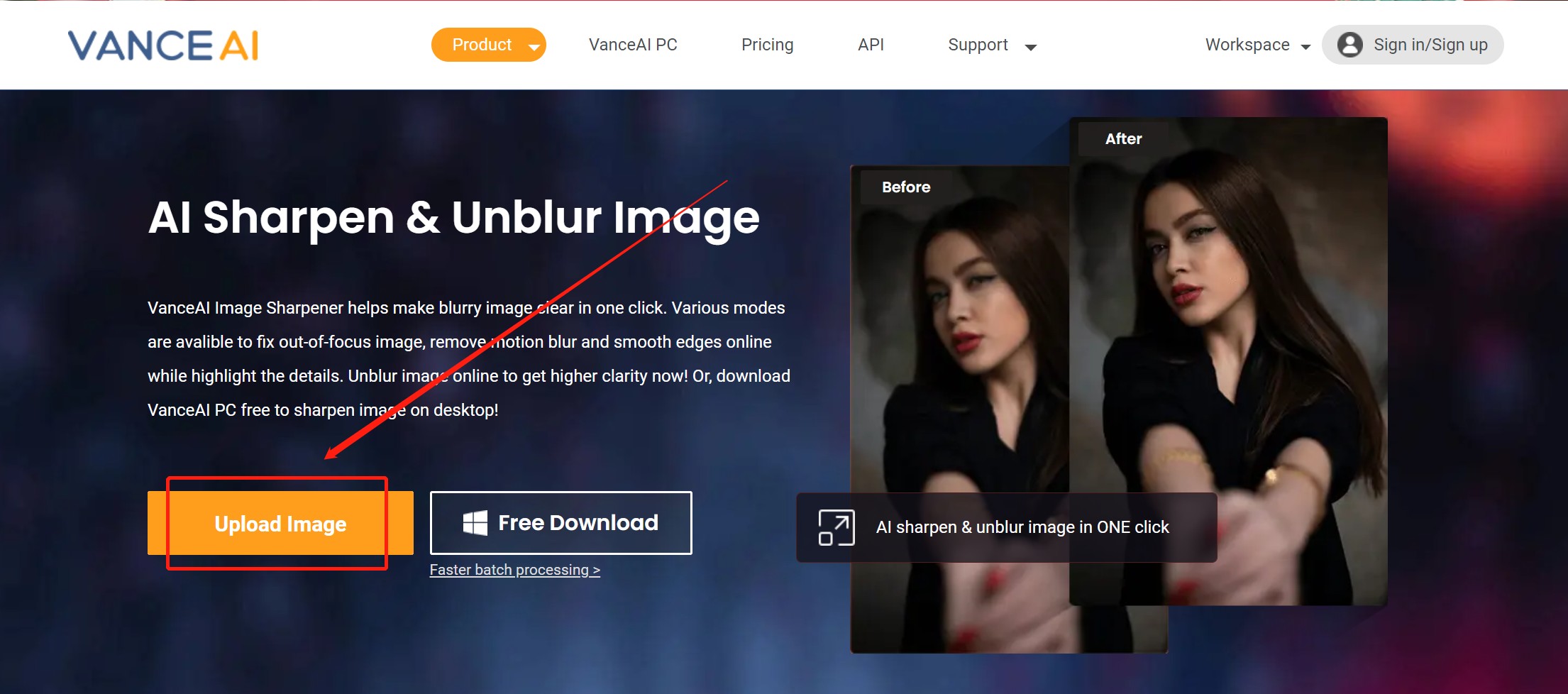 Step 2: Choose the mode you want to sharpen. And click Start Process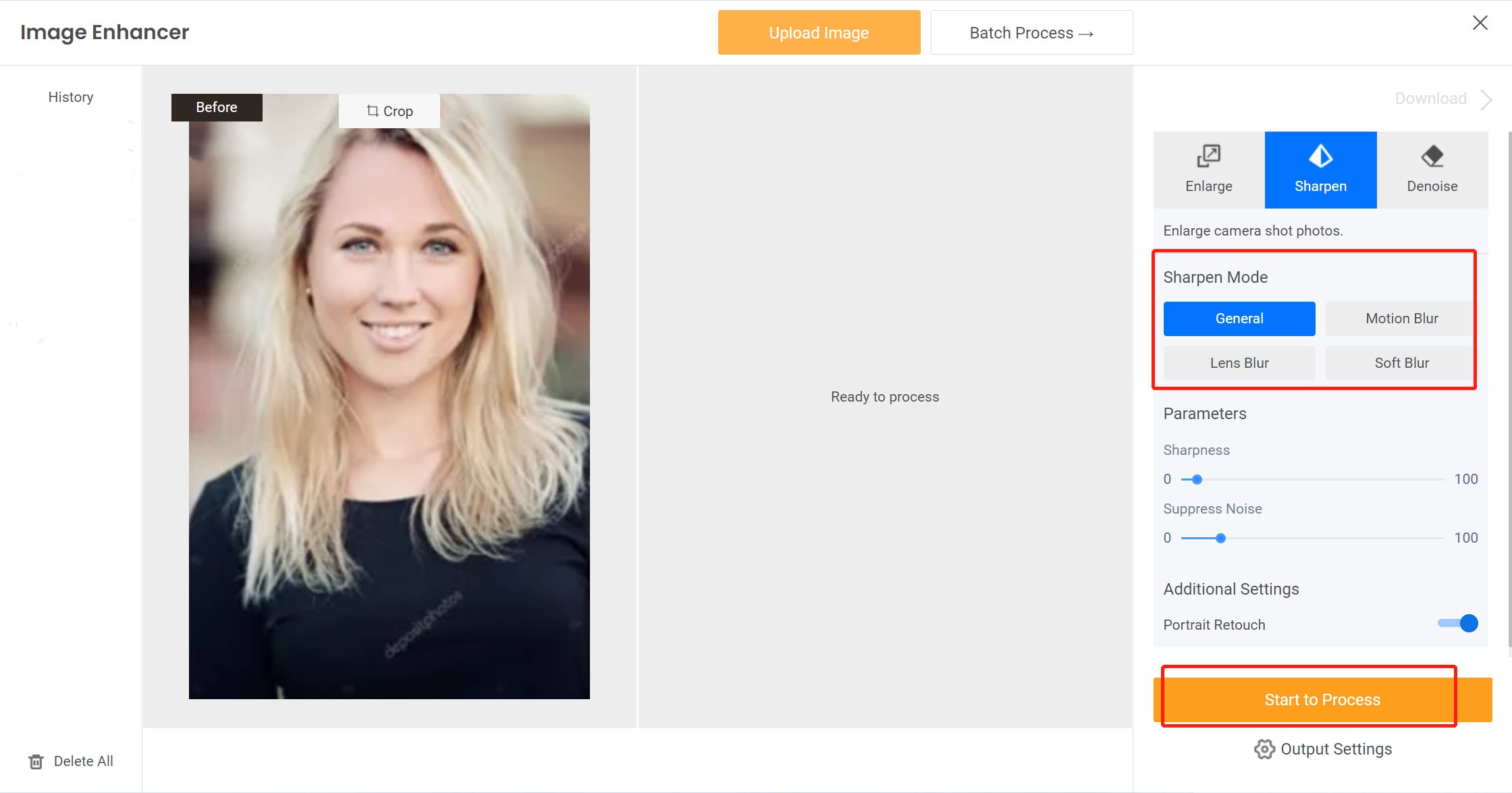 Step 3: Preview the effect and choose to download.
Then you can use the change hair color apps to get various hairstyles. It does look easy, doesn't it? Then try to sharpen your image in the pop-up window on the right without leaving this article. Of course, you can also choose to download it directly.
If you are interested, you can try to sharpen your image now or download it directly from the pop-up window on the right without leaving this article.
Here is the Review of Top 10 Change Hair Color App Review
Variety colors

100% accurate

Available for

Android and iOS

Fast

Easy to do

Fabby Look: Hair Color Changer

√

×

both

×

√

Hair Color Changer

×

×

IOS

√

√

YouCam Makeup

√

√

both

√

√

Hairstyle Magic Mirror

√

√

IOS

√

√
1. Fabby Look: Hair Color Changer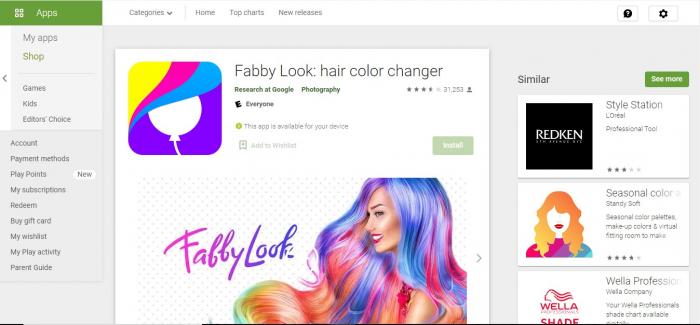 What sets Fabby Look apart from other hair-color apps is that it uses an advanced formula, allowing users to transform their hair color by selecting specific shades. The app offers more than 10 choices for any desired look. Users can also manipulate photos of themselves or friends to see how they'd look with different hairstyles and colors.
Although it's not 100% accurate, Fabby Look offers a fun way to experiment with hair color. By uploading a photo of yourself or choosing one from your library, you can add temporary streaks of two different colors to try out a drastic new look—and if you don't like it, you can choose two new colors and try again! Or keep going until you get it right. This is a free app available for iPhone and Android. If you are not satisfied with the result, you can use some tools to make a photo hd.
Pros:
Variety of hair colors are available
Available for both Android and iOS
Cons:
Can't put dark colors
Need more color customization options
2. Hair Color Changer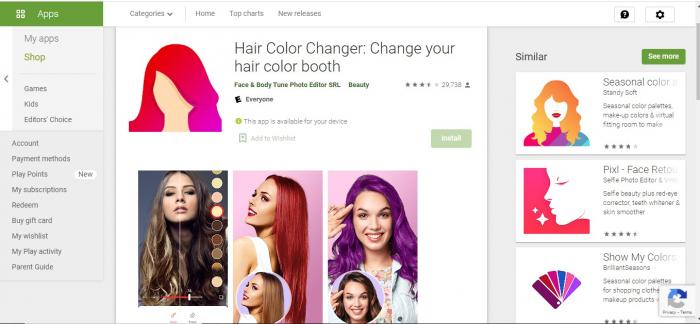 Ever want to know what it would be like to have blue hair or pink hair? With Hair Color Changer you can change your hair color right on your device. You can choose a wig and place it on a model of any race, sex, or age and see how that wig looks with different colors of hair.
The app also allows you to choose different hairstyles as well as lightening or darkening your color. A fun way to explore new hairdos and let your imagination run wild!
Pros:
Change hair color in just seconds
Easy to operate
Cons:
Only available for iOS
You can't have multiple colors at a time
The colors don't show up really well
3. YouCam Makeup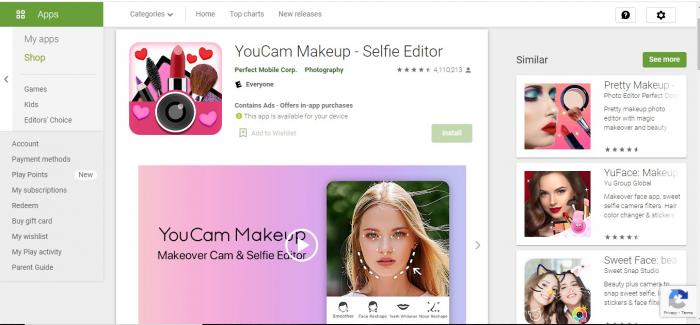 YouCam Makeup is a great app to change hair color or for those who want to see how they would look with makeup without actually wearing it. To give your face a fresh, no-makeup look, open up YouCam Makeup and tap No Makeup.
With a couple more taps, you can add mascara, eye shadow, and lipstick as well as change hair color. If you're not sure about a certain shade of lipstick or mascara, try downloading several versions of each to see which one works best for you.
Pros:
Professional and expert editing
Available for both iOS & Android
Easy to try all makeup options
Cons:
Some features are paid
No access to canceling premium services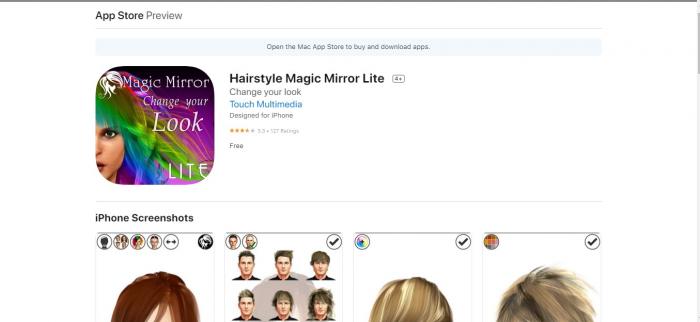 Shave a few minutes from your morning routine with Hairstyle Magic Mirror, an app that allows you to choose from a range of hair colors and styles.
Upload a photo of yourself or a friend, then try on different hairstyles—including looks for men, women, and kids—until you find one that's perfect for you. You can save it to your gallery for sharing with others later or send it directly to someone as an invitation.
Pros:
A lot of new and fascinating hairstyle features
Realistic looking app
Cons:
Only available for iOS
Free features are limited
Paid
5. Virtual Hair Color Makeover Tool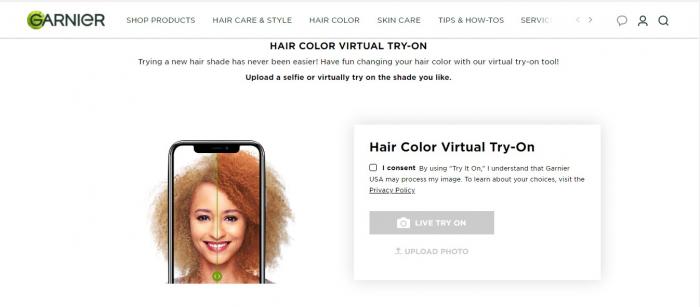 If you're looking to do something a little different but don't have time to head over to your favorite salon, try one of these smartphone apps. By uploading a photo of yourself, you can virtually color your hair.
From reds and pinks to blondes and browns, there are lots of virtual hair color makeover tools out there that will give you an idea of what your new 'do will look like.
Pros:
Professional and expert editing
Easy to change hair color
Cons:
6. Hair Color Studio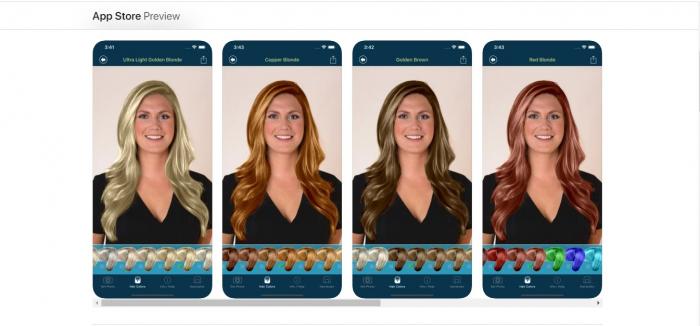 This app has it all. You can choose from 16 different hair colors, pick from a dozen shades for highlights and choose your color tone for lips, eyes, and cheeks. You'll even find a stylist to give you personalized tips on how to get your desired look at home. Just make sure you have no plans later that night!
This app really lives up to its name by offering loads of options to achieve your desired results in under five minutes. And if none of those suit your fancy, feel free to design your own image with their custom-make tool. From there, you can save your creation to use as an avatar or create a GIF to share online.
Pros:
Cons:
Only available for iOS
Only three colors are available
No Android version is available
7. Hair Color Lab Change or Dye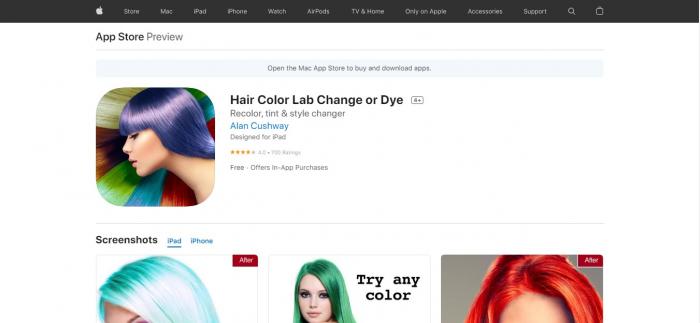 This is an app that allows you to change your hair color within seconds, by adding a specific tint or dye. You can add a number of different colors, including blue, pink, and purple; there are also options for highlights, lowlights, and different levels of each.
The downside is that it can be hard to tell what shade you're going to get without trying it first—but if you're willing to experiment with new shades, then it might be a good option for you. It costs some dollars from Google Play and iTunes App Store.
Pros:
A lot of options are available
Just pick the color and paint it
Cons:
8. Most Social Hair Color Changing App: Hair Zapp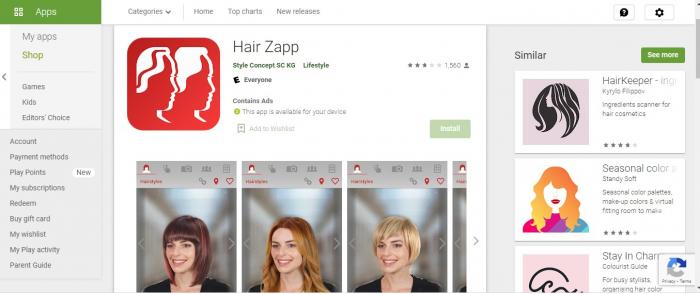 Best Social Hair Color Changing App – With all of this great hair color-changing apps out there, it can be difficult to pick just one. There are a lot of things to take into consideration before choosing a favorite.
However, if you're interested in social interaction and beautiful blonde hair, look no further than your phone. The free app, called Hair Zapp has been around for a while now and it still stands strong against its competitors.
Pros:
Available for both iOS and Android
High-resolution imaging
Cons:
There are ads in the free version
To access enhanced features, upgrade to a paid version
9. Best for Men's Facial Hair: Hair Style Changer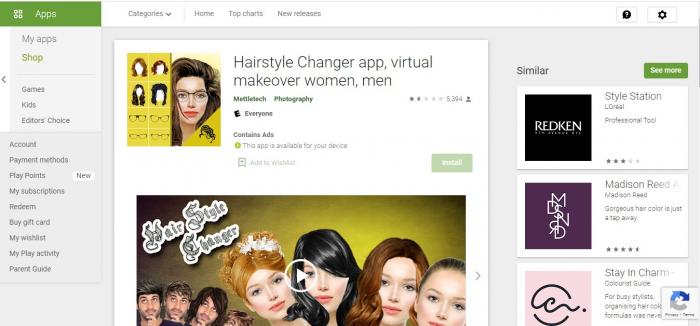 The app itself is free, and it allows you to change your hairstyle, color, beard style, and facial hair. Once you've made all of your changes, you can save them as a new look or send them to other people via email.
It is a fun little app that will give you some laughs with family and friends when you start changing everything about yourself. Most of these apps have similar features, but Hair Style Changer does a nice job of presenting them for easy navigation.
Pros:
Change hairstyles for both men and women
Support multiple social sharing platforms.
Cons:
Only limited hair color options are available
10. Air Brush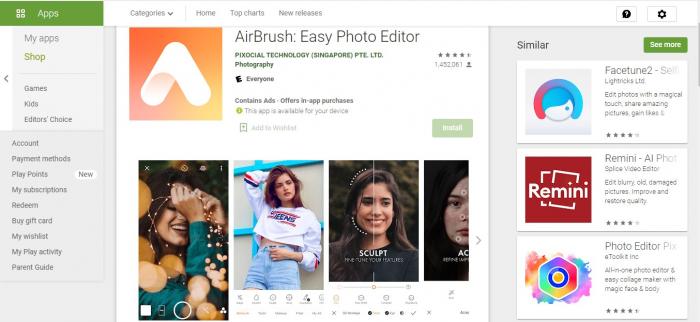 This great app (Air Brush) can change your hair color with one click and adjust for lightening or darkening effects. The developers call it the most realistic color filter on iOS. For $1.99, Foto Facile is an easy way to give yourself an entirely new look.
You can also use it to adjust skin tone, remove blemishes and even slim your face! Use an image as a starting point, then save or share to social media—it's that simple. With just a few swipes of your finger, you can completely alter how others see you—and how you see yourself too.
Pros:
Professional photo editing
Cons:
Only limited features are available
Conclusion
If you're looking to change your hair color, there are a variety of apps available on the market that promise to do the job in seconds. However, before you choose one, it's important to be aware of the pros and cons of each. We have listed out the TOP 10 Change Hair Color Apps and their features, so that you can choose the one that best suits your needs and budget. Is there an app that we missed? Let us know in the comments! Also read:How to Resize Photo to Passport Size in Best 3 Ways?
Do you find this post helpful?
Yes
No