Anyone can venture into plog so far you have the right understanding of what it entails. It does not cost a lot of money as you can take pictures with even your cell phone though the kind of camera gear determines the quality to some extent. Knowing how to plog is essential, it requires some set of expertise in areas like photography and editing. Image upscaler will hepls you a lot when you have to do some fixing images' quality work.
How to upgrade your plog with one click?
The reason most plogs fail is because they don't know how to make good photos. It's a different art to know how to snap good pictures and how to upgrade those pictures to a professional standard that everyone will love.
There are lots of plog apps that claim to be the best and at the end of the day, they aren't up to the task of giving you the best. This is why in this article; we will be introduced to VanceAl Image Enlarger.
What is VanceAl image enlarger?
This is an advanced tool for increasing the size and resolution of images. In the normal sense, enlarging an image makes it lose its quality and automatically becomes pixelated. However, with this image upscaler, you can enlarge your images and still retain the quality. You can even upscale up to 8x the original size which is impossible for most plog apps to do. Image enlarger makes use of an advanced technology known as the AI-powered image upscaler offered by VanceAI. it increases the resolution of the image alongside the quality. Every photoblogger needs to have this tool and utilize it to get the best out of their photos.
1. Start by clicking on the link above and you'll be directed to the website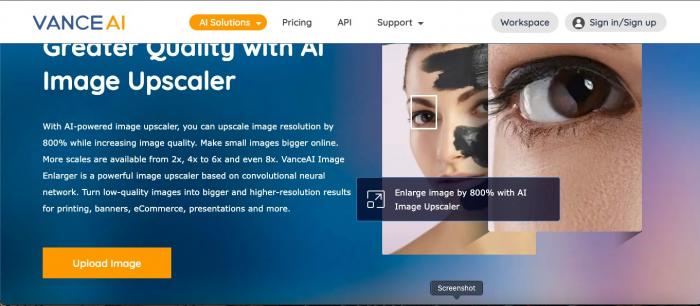 2. On the homepage, press upload image, and you'll be redirected to a page where you can upload images from your device or you can make use of the drag and drop option to upload photos.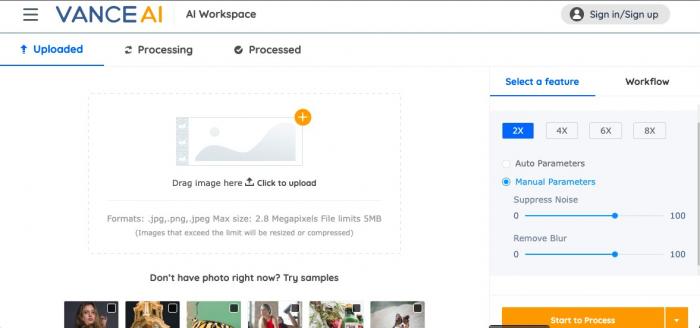 3. After uploading the image, click "start to process", this will automatically upscale your image in no time.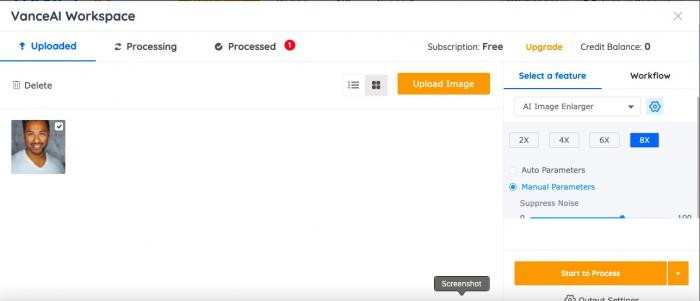 4. After the process is done, click on download to save the image on your device.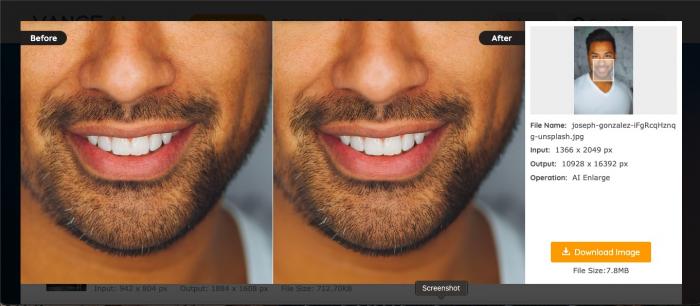 Before and After image comparison

Just by looking at the above images, we can see that the after image appears to be more visible and professional compared to the before image. This is because the image upscaler has enlarged the image and it increased the resolution. Using this tool has helped us get the best out of this picture by making its colors pop out the more. These two images are now of different grades because of the output gotten from VanceAl image enlarger, the quality will help you produce beautiful photos for your plog.
What is a plog?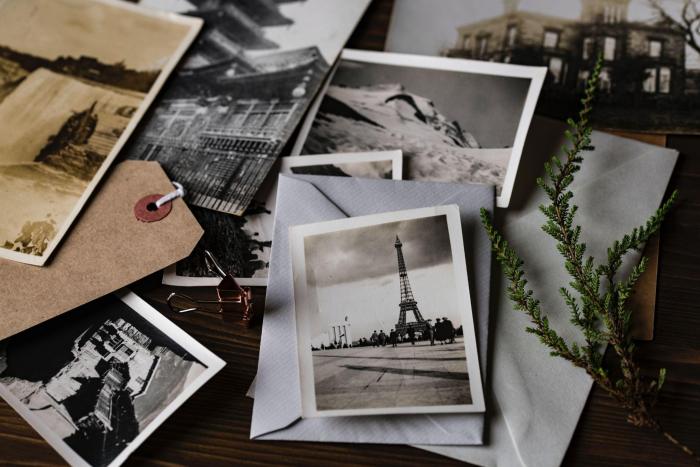 Plog is the art of sharing exceptional photos in form of a blog, either for personal use or for the public to see. Most times, we engage in a lot of activities that are worth capturing. From moments that are beyond every day activities to the ones that make memories last forever. Thus, documenting them in a place that is always accessible is the solution. The soul of a plog is being able to create high-quality images and create striking impression on site visitors.
How to create an impressive plog for yourself
1. Understand the kind of photo blog.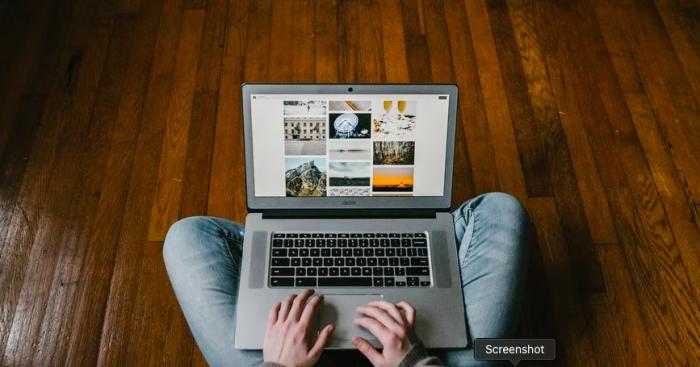 Often, we get things mixed up without identifying with anything specific. It is very important to know the idea you want to convey when creating a plog, and the kind of audience you want to capture with your plog activities. For instance, you can have a travel plog, food plog, sport plog, and so on, each of these different plogs is going to feature different photos with different activities.
2. Right camera set for the task.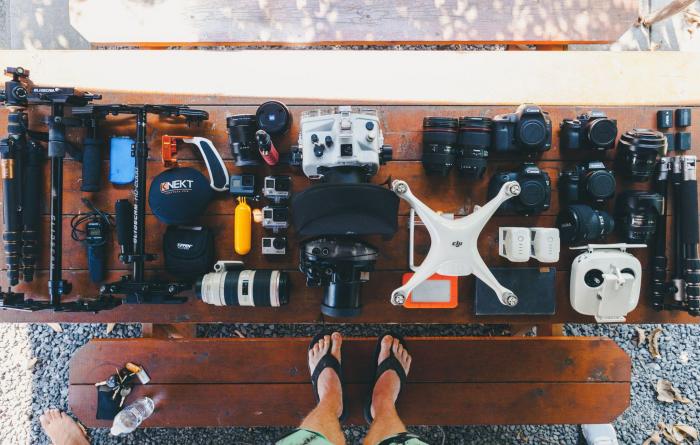 To be able to have a consistent plog, you need to take a lot of photos that you'll post. This means you need to have a camera or a camera set depending on the kind of photos you are visualizing. You need to know what type of camera is suitable for the task. For instance, you can use your phone camera for taking pictures, but taking a drone view photo, you need to be far away in the sky, technically speaking, not you as the human should be in the sky but your camera, and this can only be possible by using a drone camera. So, it is important to know what type of camera is suitable for the task.
3. Creativity creates impression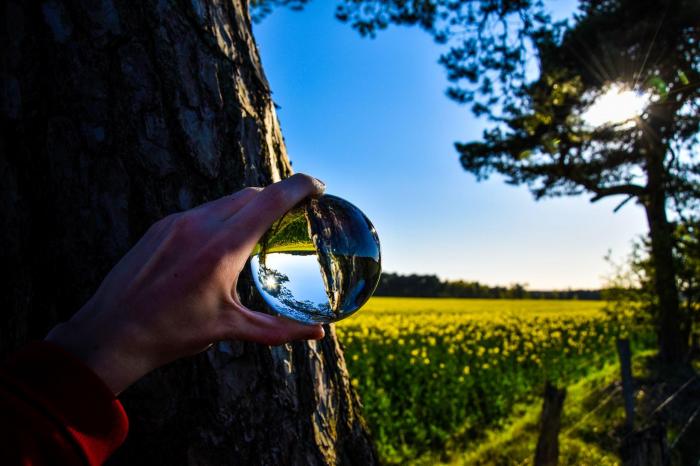 It is very important to know that the hallmark of photography is creativity. Knowing the right time to take photos, the right angle to use, the right lighting balance, and lots more can prove to be the game-changer. Be fearless and dare to defy odds in creating art in your works. All these are going to make your photos stand out from that of other plogs. Being able to create valuable images makes it worthwhile for people to go through your plog. If you want to upscale your image, you can try AI image upscaler.
4. Editing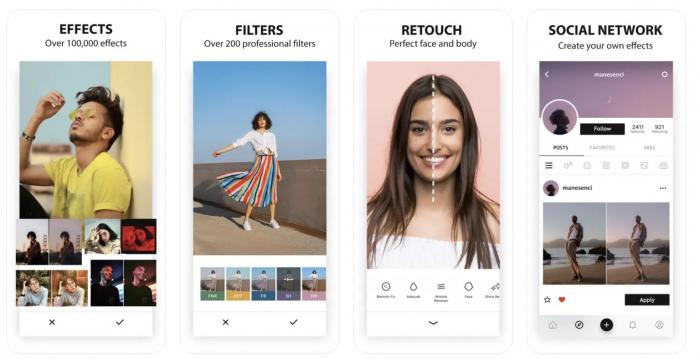 Capturing the pictures is just a step toward creating a masterpiece. It is of great importance to have a good understanding of how to edit pictures after capturing them. This is a task that involves different tools like VanceAl image enlarger. Some features of the editing process are color toning, the use of filters, blurring, cropping, sizing, etc.
5. Convey positivity and be consistent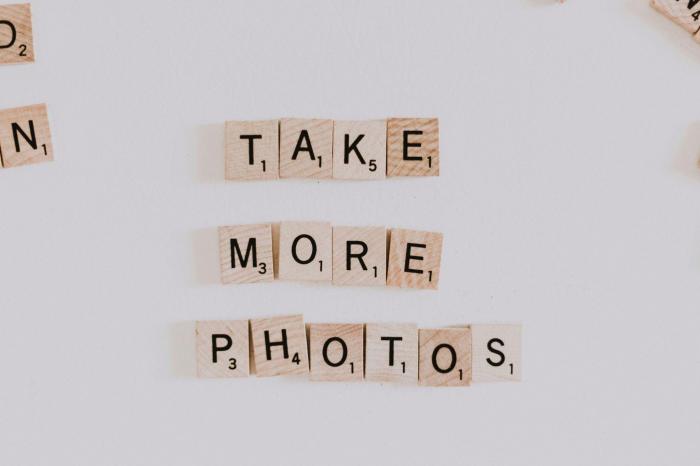 It is a great deal to find a photo blog where you can get to see appealing photos that will lift your mood. What makes plog fail is that it is not relevant and it is not able to attract people to come back for more, as a blogger, it is important that you understand the art of positive communication. Also, consistency is important to make a good plog.
Conclusion
Creating an impressive plog is easy and interesting to do when you have the needed knowledge of how to go about it. Following the tips in this article will help you create a plog with a good quality image and also help your photography skills for personal or business purposes. Tools like AI image enlarger online help you get the best quality of an image, upscaling up to 8 times the normal size and quality which is going to give you the best photos for your plog.
Do you find this post helpful?
Yes
No