Love taking selfies? Taking pictures is a big thing these days and some smartphone manufacturers only improve the cameras on their phone each year because of this. Be it a group portrait with your friends or your wedding portrait shot everyone wants to look their best at all times.
Let's be honest, every one of us has wondered al least once how to get smooth clear skin even if its just in photos, and sadly, it wasn't possible back in the day. With the advancement in technology camera and smartphone manufacturers have addressed this to some extend and have software that can 'beautify' your shot.
But if you've taken a portrait that didn't come out well and have ever wondered how to get silky smooth skin in portraits, you're in the right place. There is a simple yet highly effective solution that will address your how to get smooth skin on face query.
So, without further ado, let's find how to get smooth clear skin within seconds using the Portrait Retoucher from VanceAI. The best thing? You don't need to own a good camera or smartphone to get excellent portraits.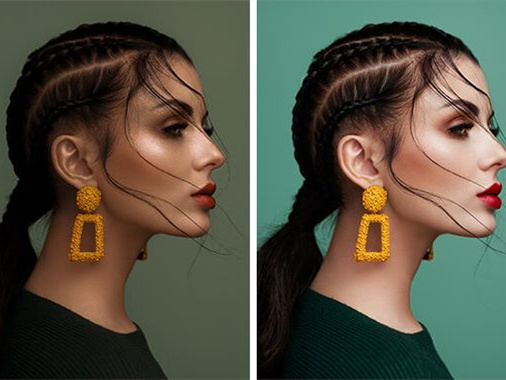 Instantly Smooth Skin By Portrait Retoucher?
VanceAI harnesses the power of machine learning and artificial intelligence to bring about a positive impact on the digital industry. VanceAI's powerful tools can perform a plethora of different things on photos and if you're wondering how to get smooth clear skin without expensive workarounds Portrait Retoucher is just the thing for you.
VanceAI now also launches its software version. VanceAI PC is full-featured desktop software developed by VanceAI that lets you instantly process local photos in bulk with more customization options, which will significantly simplify your workflow and boost your productivity. Free Download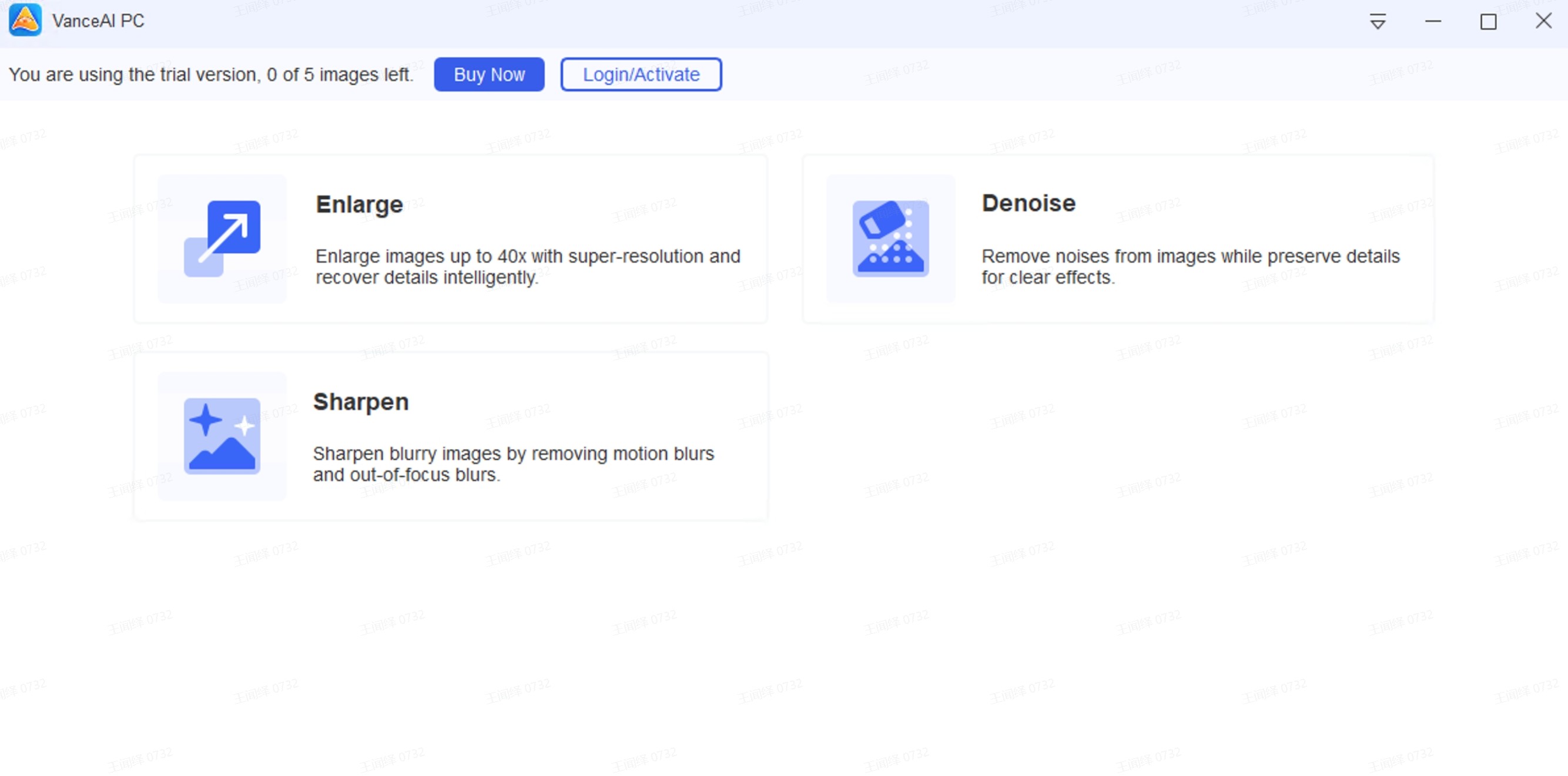 VanceAI Portrait Retoucher is free to use online photo editor and beautifier that has addressed countless queries of how to. It can make your life easier by helping you enhance your most treasured selfies, group photos, or classy portraits no time. 
VanceAI can effortlessly remove imperfections using the limitless power of AI through the portrait retoucher tool and can help smoothen skin, flatten out bumps or pimple, can help make teeth appear brighter, eliminate blemishes, and can also deal with skin problems like scars, wrinkles, or any other skin problems.
The basic functionality of the portrait retoucher is free but if you want the absolute best and are looking to harness the full capabilities of the AI engine then you can opt into an inexpensive 4.99/month subscription if you pay by the year or if you want to give the full features a try, the subscription will set you back 9.99 each month billed monthly.
Wondering how to get clear skin on face? Start off by creating your free VanceAI account now and let the magic begin.
How to use Portrait Retoucher?
You don't need the assistance of a graphics designer or a professional photo editor to get the absolute best out of your portraits.
VanceAI photo retoucher allows you the convenience of touching up your photos and making excellent portraits out of them. Portrait retouching using VanceAI will have your social media profiles looking spotlessly clean and gorgeous.
The whole experience from upload to download is extremely user intuitive and helps create memorable photos on the go. Best of all? You're actually seeing the results in real time and that alone has helped Vance be so successful over the years.
Here is an easy run down of steps you can follow to instantly remove blemishes from photo:
Step 1: Upload your image to the Portrait Photo Editor
You can start the magic by navigating to the VanceAI website and selecting the VanceAI image retoucher from the top banner.
Tap or click the yellow upload button that opens up a dialog box for you. If you're a premium subscription holder you can upload as many photos as you like but the upload limit is restricted to 1 photo for free accounts.
The unlimited upload is available to both the monthly subscription holders and well as those that hold a yearly subscription.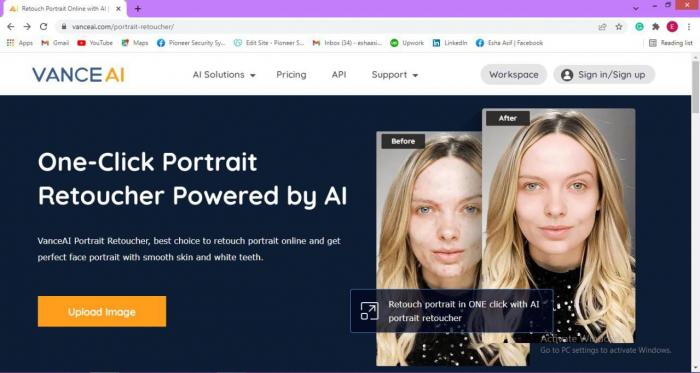 Step2: Choose your preferred size and begin the magic
The VanceAI Portrait Retoucher can help enlarge your photo by 2x, 4x, 6x and 8x. You can choose the size you want and proceed to the next screen to begin the beautifying process.
Step3: Preview and download the result
The screen that follows is where you'll see the AI in action. Depending on some factors, your image can take some. This is because photos with a higher resolution demand more image processing time.
Usually, your photo will be processed in under 5 seconds and you'll be able to download the results. You can watch the live preview and begin the download.
The VanceAI's servers are safe and any data used is removed within 24 hours.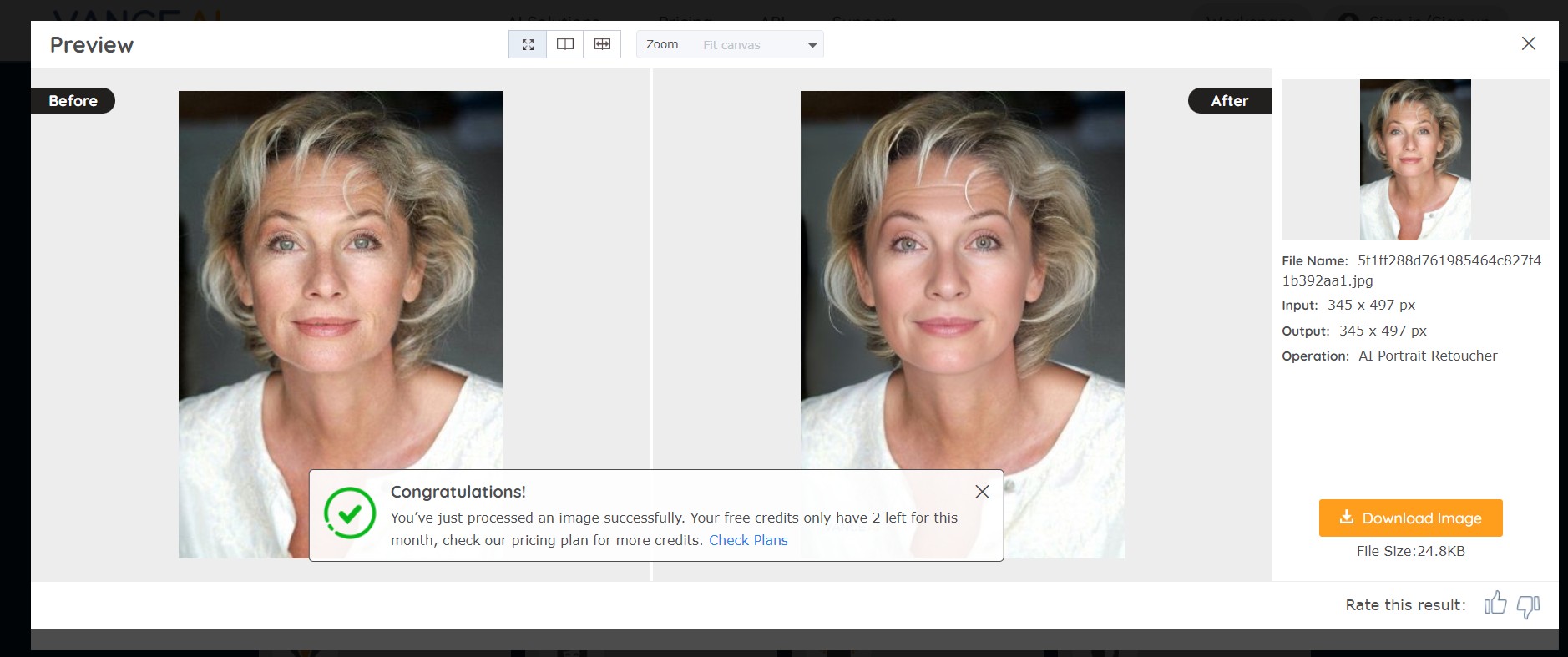 Performance of VanceAI Portrait Retoucher
Even if you have an age old phone that doesn't take very good selfies or portraits, VanceAI has your back. Using the power of AI you'll be the king of portraits and selfies in no time. You can effortlessly remove facial imperfections while also brightening your skin and teeth.
VanceAI's customer support is also one of a kind and delivers solutions for customers in no time.
Here is a before and after comparison which proves that the blemish remover is the best free online photo beautifier out there: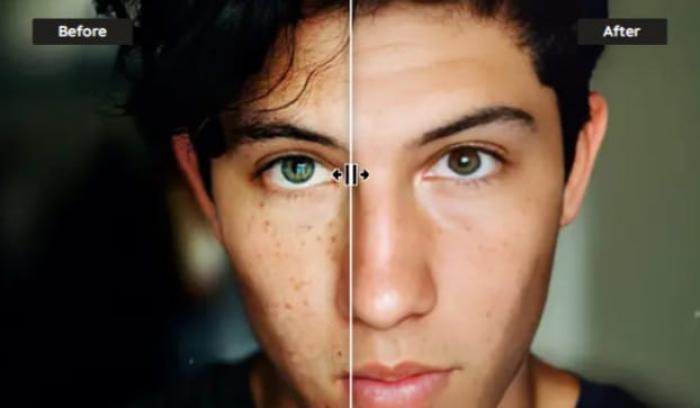 VanceAI calculates the visual data from your face and removes the imperfections while also adjusting the colors, hue, saturation, shadows, blacks, and so many other things to provide you with a silky smooth outlook.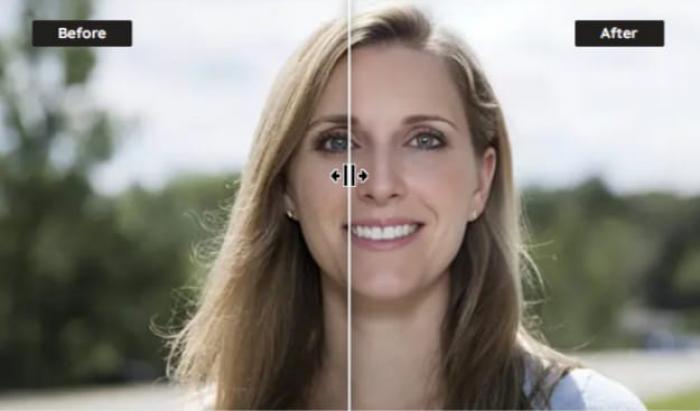 Regardless of whether you're an influencer, vlogger, or a public figure, if you're wondering how to get clear smooth skin VanceAI's Portrait Retoucher will have you looking your best with flawless skin in no time.
Conclusion
If you were among those people who wondered how to get smooth skin on face after taking a picture then VanceAI's Portrait Retoucher is the best solution available.
VanceAI's usage of machine learning and artificial intelligence to remove marks wrinkles and to bring improvement in your skin is second to none. You don't have to be tech savvy and know your way around highly difficult to use apps like Adobe Photoshop when you can just upload a photo and get instant results. So now you know the answer on "how to get smooth skin"! Read more: How to Do the Attractiveness Scale on TikTok
Do you find this post helpful?