Photo wall collages are a great way to showcase a story or different moments captured on camera. There are countless scenarios that might encourage you to create and share a collage. In this article, we will show you how you can combine different pictures to create a single stellar collage that is Insta-worthy! By the way, a useful tool VanceAI Image Upscaler woul help you if you have to do some work on pixing photos' pixel.
VanceAI now also launches its software version. VanceAI PC is full-featured desktop software developed by VanceAI that lets you instantly process local photos in bulk with more customization options, which will significantly simplify your workflow and boost your productivity. Free Download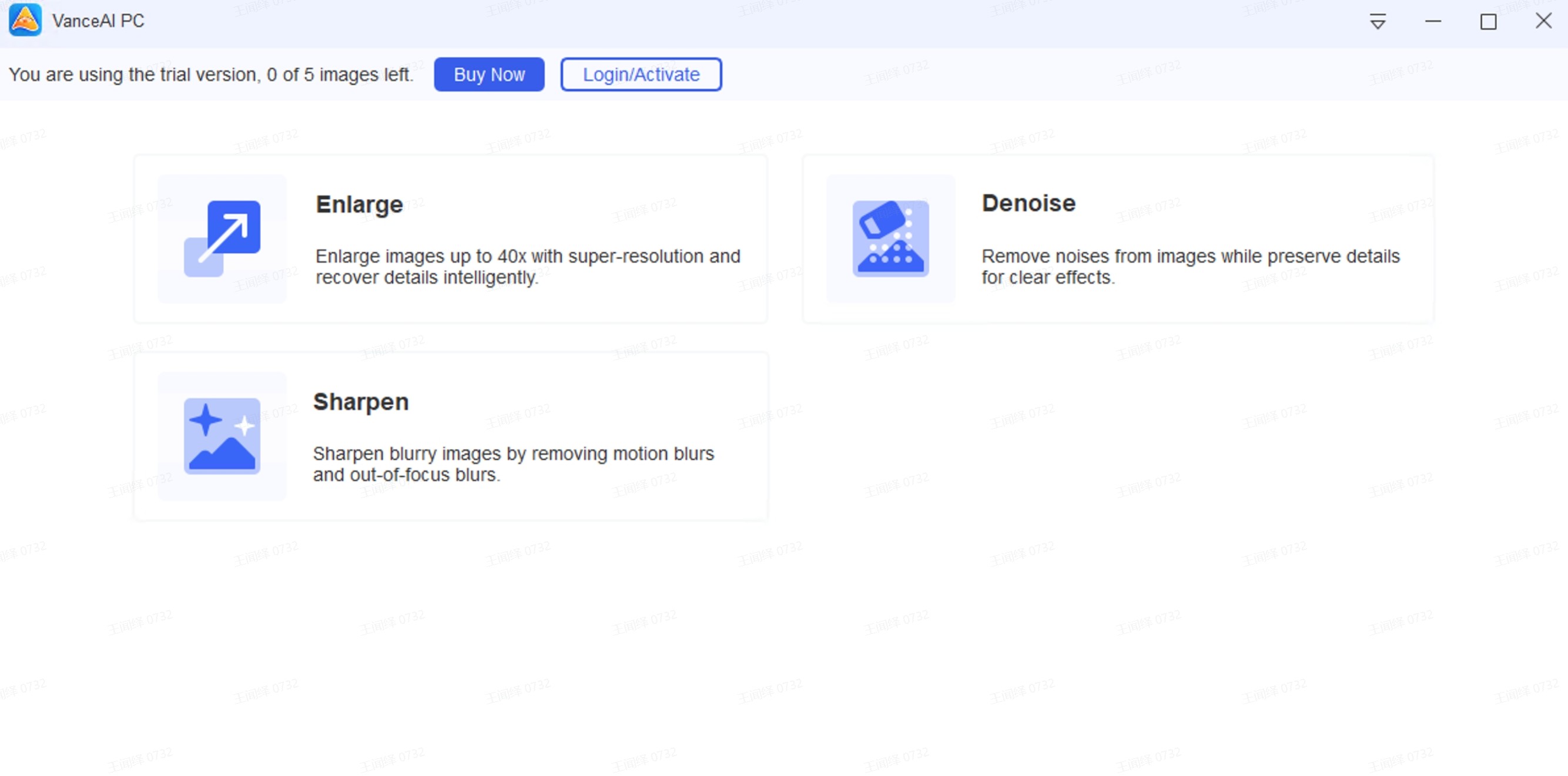 What is a Photo Wall Collage?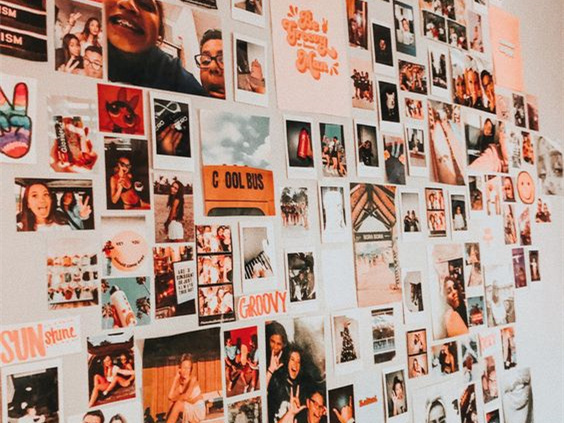 Suppose you have multiple photos that you want to combine into a single picture; creating a photo collage will help you do just that. What makes a photo wall collage more exciting is the various layouts, backgrounds, and color combinations that you can experiment with to create something spectacular.
Now that you know what a photo collage wall is, let's figure out how to make a photo collage on your phone.
Get high-quality photo collage with Image Enlarger
Before you start creating a photo collage wall, you should make sure that the pictures you select are high-quality and crystal clear. However, if the picture you want to use isn't perfect, there are tools to help you enhance the quality of your image.
VanceAI is a complete solution for all your editing woes. You can use the AI Enlarger to upscale your image resolution by 800% and turn your low-quality pictures into higher-resolution results.
Here is how you can use the Image Enlarger to upscale your photographs.
Step 1: Upload an image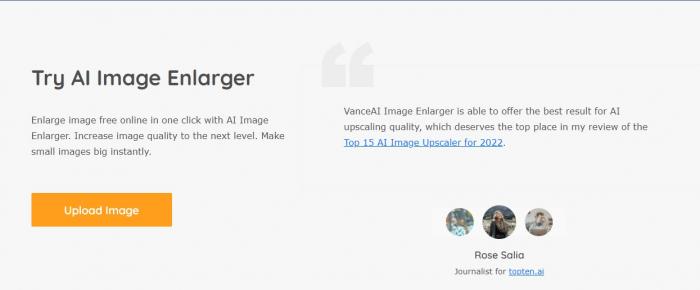 This is a free tool that allows users to increase the resolution of their images. Simply upload the image that you want to enhance and continue.
Step 2: Download the edited image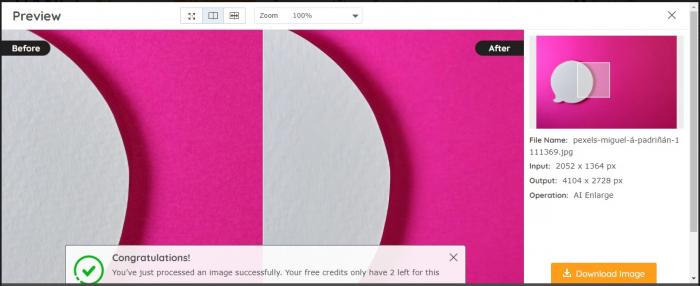 Once you upload your desired image, the Image Enlarger processes it and delivers results within a few seconds. You can preview the edited image and check if the output resolution meets your requirements.
You can now download the enhanced image for free.
Rotate photo collage to the right direction
As discussed earlier, what makes a collage wall attractive is the variety of layouts and colors that you use. Now that you have perfect pictures, thanks to VanceAI's Image Enlarger tool, you can experiment with them to see how you can achieve the best collage results.
VanceAI Image Rotator is another great tool that makes editing images a breeze. With the Image Rotator, you can easily rotate images to any orientation you like. This can help you create interesting patterns and add dimension to your photo collage wall.
You can upload files in bulk and rotate them clockwise or anticlockwise for free. This tool helps you achieve perfect and striking images effortlessly without hassle or downloading requirements.
Follow this simple guide to rotate images for your photo collage wall for free.
Step 1: Upload an image

Upload an image that you want to edit.
Step 2: Select the rotation option you want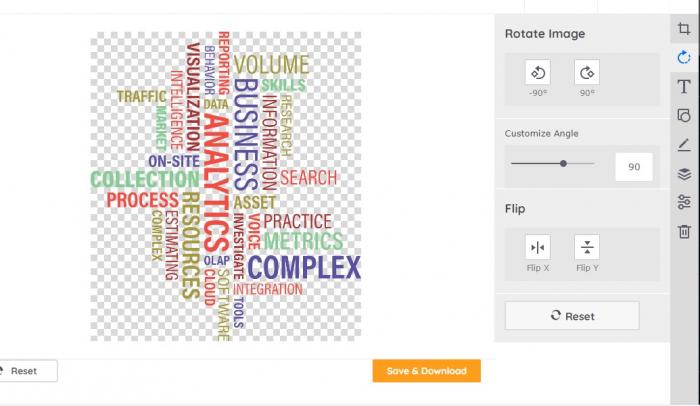 VanceAI offers you several options to choose from. You can rotate your image at a -90 or a +90 degree angle or customize the angle to your desired orientation. Moreover, you can flip the image vertically or horizontally.
Step 3: Download the image
Once you are satisfied with the image preview, save and download the edited image.
Crop the photo to your phone's size
We know how important it is to crop pictures. Sometimes, you might need to remove the distracting background in your photographs or alter the focus of the picture altogether. No matter your reasons, a good cropping tool is necessary for your image editing arsenal.
If you want to crop the images for your photo collage wall, VanceAI Image Cropper has got you covered. This easy-to-use tool allows you to crop your images online in just a few clicks. You can upload multiple pictures simultaneously that you want to crop and choose from custom or preset ratios.
Whether you want to change your image's aspect ratio, transform composition, or highlight an object, VanceAI's Image Cropper can do all that and more. Here is a step-by-step guide you can follow to crop your images within seconds.
Step 1: Upload an image

Upload the image you want to crop using VanceAI Image Cropper.
Step 2: Crop the image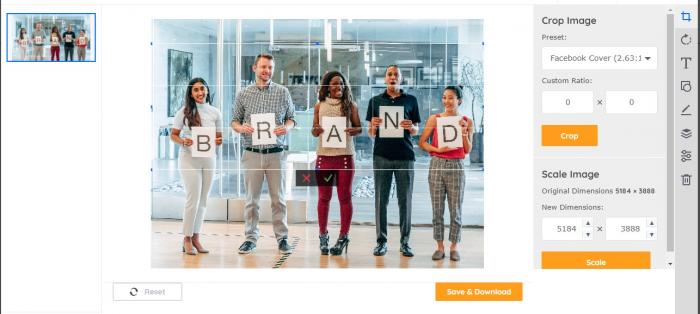 You can crop the image using a custom ratio or the presets given on the page. VanceAI Image Cropper allows you to crop your image for Facebook cover, posts, event images, Twitted header photos, or Instagram stories.
Select your ratio and click Crop.
Step 3: Save your download your image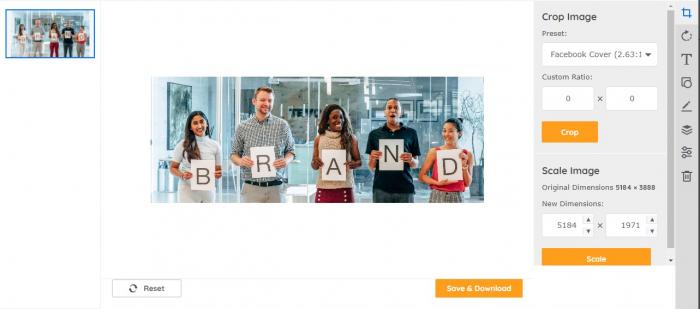 You can now save and download your cropped image.
With VanceAI tools, you have upscaled, rotated, and cropped the images you selected for your collage wall photo. Now all you need is to bring the pictures together to create a beautiful collage of high-quality pictures.
Performance Review
There are several image editing tools that you can find online, but what makes VanceAI stand out is the relative ease with which you can edit your images within seconds. Instead of downloading different editing apps or visiting multiple websites, VanceAI provides a one-stop solution to all your editing needs.
AI algorithms make photo editing simple and effective, and VanceAI sweetens the deal with a full suite of image enhancer tools that help you create extraordinary images with excellent quality for blogs, websites, banners, products, etc.
VanceAI is the ultimate editing platform whether you are a complete beginner or a pro photo editor. With powerful features such as image upscaler, denoiser, sharpener, background remover, etc., you can edit and enhance your images in a single click.
Conclusion
This article has gone over how you can prep your photographs and images for a photo wall collage using VanceAI powerful tools. With our step-by-step guide, you can easily upscale, rotate, and crop your images to create a perfect collage layout.
We hope this article was helpful to understand how to make a photo collage on an iPhone using the VanceAI image editing tools. Read more: How to Create a Cartoon Character Online Automatically
Do you find this post helpful?