When it comes to almost all tedious tasks, we highly prefer to either delegate it or take an alternative that is much simpler and faster. Of course, passport photos are something that is absolutely vital and cannot be skipped. We often have to go through lengthy waiting periods and boring procedures just to get passport photos. Of course, we can use an image enhancer to help us out, or, luckily, an application called IDPhoto4You or idphoto4you can be extremely helpful for creating passport photos. This application assists you in creating passport sized photos that follow the exact specifications of different countries in simple steps. You now have the option to avoid unnecessary steps you'd normally take just for some photos. This website has been running consistently well for years now and has produced more than ten million photos. This IDphoto4you review gives you an essential overview of the application.
What is IDphoto4you?
IDPhoto4You is an application that started out with a simple purpose: To make passport size photo creation uncomplicated and efficient. The application started out as a desktop exclusive application and later on made it as an online photo app. Now, different from another photo enhancer online, it is an online platform that lets users upload photos and get them sized according to their country specifications in a matter of seconds. But the former helps you finish the task of image enhancement with one single click even if you have not sophisticated skills. So the work of enhancing the image is merely a breeze. Moreover, the website implements top-notch safety protocols such as HTTPS connection, which allows the platform to encrypt images that are uploaded. This continues throughout the process of uploading till downloading. However, the app cannot guarantee protection if the user is connected to a public WiFi connection.
What can you do with IDphoto4you?
The idphoto4you.com website allows you to create passport sized photos instantly with just a few clicks and it offers its services for absolutely free. One of the best and most useful features that this online application offers is that you can simply use its drop down menu to choose between any of the 73 countries to get the exact dimensions for your photo. It then not only displays the passport photo size but also the print size. Though it depends from country to country, the application can also display additional photo sizes. You can expect to see photo sizes for Visa and various types of print sizes, including single photo.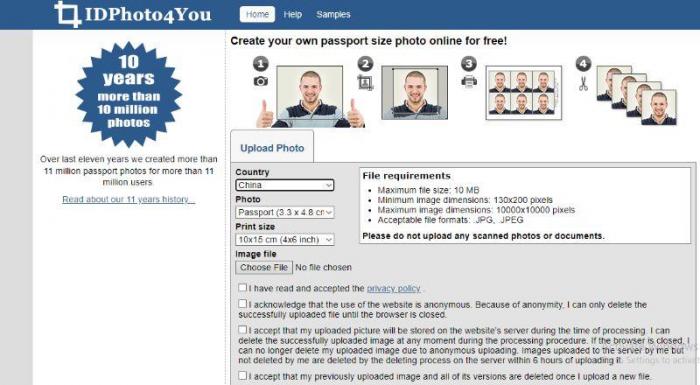 Other than that, the application does require users to adhere to image specifications mentioned on the web page. The images you upload need to be under 10 MB file size with formats that are either JPG or JPEG. As for resolutions, the minimum is 130 x 200 pixels and the maximum is 10000x10000 pixels. Make sure that your images aren't pre-scanned before uploading them on the website. If you have a smaller photo, it is better to use VanceAI Image Upscaler to give your image the needed quality and resolution upgrade.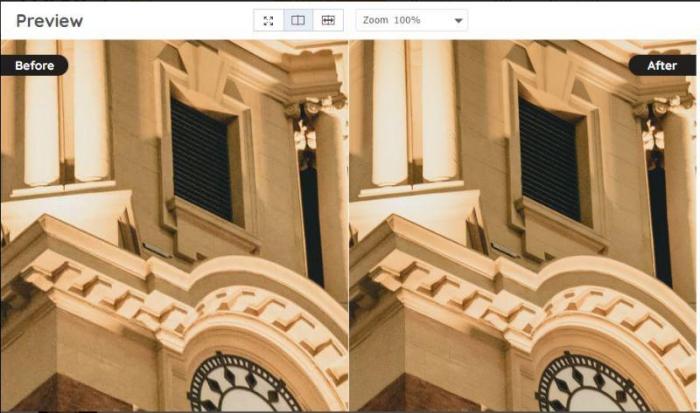 While idphoto4you is primarily for creating passport sized photos, you can nonetheless make decent headshot photos or portraits as long as you have a suitable background to go with the upload image. These photos are incredibly useful for other platforms such as social media, resumes, and any other place where you would need a photo of yourself.
Also read: How to Resize Photo to Passport Size in Best 3 Ways?
How to use IDphoto4you?
1. First, use the link given to access the online application. There, you will see a few options regarding uploads and specifications for your image. Choose the appropriate country, passport size, and print size if applicable. We will choose the United Kingdom as an example. Next, upload the image and check all the terms and conditions. Click on the Upload button.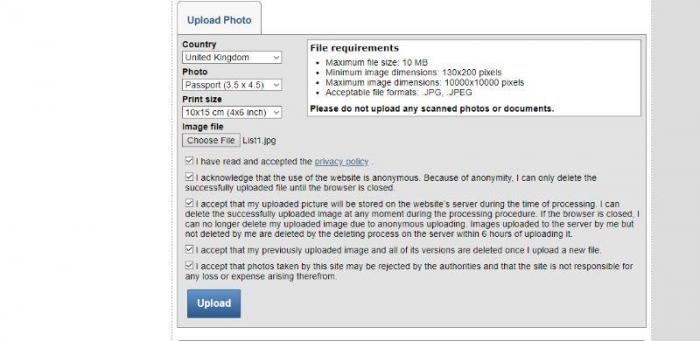 2. You will be taken to another editor screen for adjusting brightness and contrasts. Use the slider bars to adjust your image details and stop when your image looks good enough. You can click on the Reset button to undo all the changes you have made so far. Click on the Next button to proceed.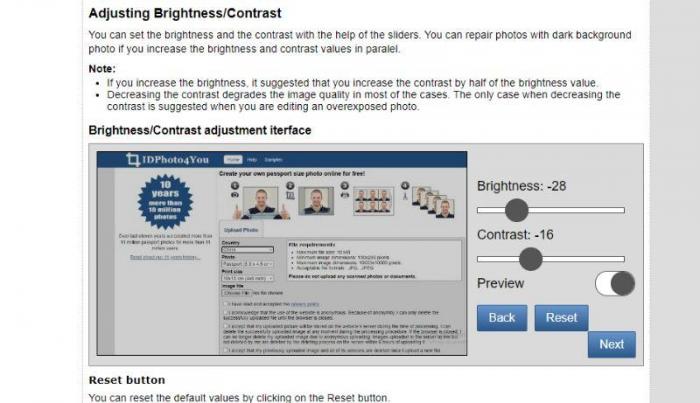 3. Use the cursor and navigation options given to align the box properly with the overall image. Your image will be taken according to the box. You can also rotate the image if you want. If the image looks ready, click on the Take Photo option to finalize.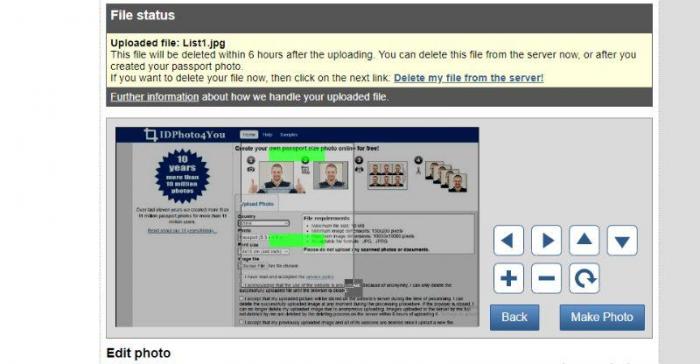 4. Wait as the application makes your image ready for download. Once ready, use the download option to save the image.
Remember to use the AI image upscaler on your image before uploading it to ensure maximum quality.
Conclusion
IDPhoto4You makes passport photo creation a lot simpler and fun thanks to a clever use of photo editing design and availability online. This application has all the core features done well. It is always available online, which is a smart decision as opposed to keeping it as a software application. Now users can instantly access the platform and not wait for downloads and updates. Also, this application is easy to use and requires no expertise whatsoever from the user. The results are generated quick enough, usually taking about a min and a half only. Pairing this app with the VanceAI will result in great looking images that are usable on passports and other platforms as well.
Do you find this post helpful?
Yes
No