Pixpa is an online platform for building outstanding portfolios. The unfamiliarity with coding knowledge makes building websites a daunting task. However, Pixpa ensures its users the best themes for portfolios without the need for coding knowledge.
Whether you want to build a platform for exhibiting your creativity, start a business website or set up an e-commerce store, Pixpa provides you with the independence of creating your work while flourishing on the online platform.
Pixpa plans start at $7 per month, which depicts the website's affordable pricing. It also offers a thirty-day money-back guarantee on new subscriptions if you are unsatisfied with the service, which is highly unlikely. Pixpa pricing is cheaper than the prices of many other website builders.
Pixpa login procedure is pretty straightforward. The website allows the customer to sign up for free. Signing in with Google and Facebook is an option. However, you can sign in with any of your email ids. After signing up, you can experience free website services for fifteen days.
Pixpa homepage title claims it is the easiest way to create a portfolio website, and rightfully so. The website gives the user an opportunity to make the best portfolio with the theme of their choice and sell their work without unnecessary obstacles.
Setting up your website is not difficult; the actual task comes while optimizing your website for search engines. Your website needs an audience; Pixpa SEO optimization allows on-site and off-site optimization according to your choice. You have to follow the directions on the website to make sure that your portfolio appears for the desired keywords.
Pixpa review page portrays the website's popularity and genuineness. The website offers well-executed themes to help the user build a professional portfolio. The website's well-built e-commerce functions produce a strong clientele. It enables the user to monetize their business most efficiently.
What is Pixpa?
Pixpa is a website builder which is exceptionally efficient. The user can feel safe in their creativity while working on e-commerce business, content creation, designing etc. The website is easy to use with affordable pricing plans.
The wide variety of exquisite themes encourages the user to make the best online portfolio. Pixpa has encouraging reviews which shows how much its users trust this website builder.
It is a very handy website which you are going to love using once you start! Here is a quick comparison for you to see why Pixpa can prove to be a great tool for you!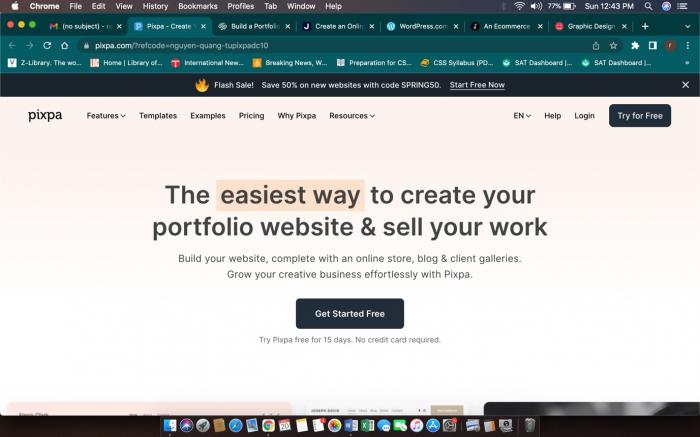 PIXPA VS ZENFOLIO
Pixpa's business plan is cheaper than zenfolio's. Both websites offer SEO optimization. However, pixpa wins the affordability race. The demand for pixpa is higher than the demand for zenfolio. Hence, Pixpa is a well-rated website. Nonetheless, the "pixpa vs zenfolio" comparison shows that both websites are capable of providing the best service to their users, but, Pixpa has better reviews and features than Zenfolio.
PIXPA VS SQUARESPACE
Pixpa vs Squarespace is searched by several people, which shows the confusion between making a choice between the two website builders. Let's compare both websites to reach a conclusion.
Pixpa offers better pricing plans which provide a 50% discount on the second website. In contrast, Squarespace's pricing plans are expensive compared to pixpa; discount proposals are only for students and non-profit organizations. Pixpa has better reviews than zenfolio.
Intricate themes with so many options make Pixpa more popular. Hence, if you want to build a website, Pixpa is a better option.
Get a High-quality Photo With AI image Enlarger
High-quality images for building a portfolio is highly significant to show the world your creative vision. Posting attractive pictures on your website increases the chances of your audience retention! VanceAI assists the user in creating high-quality images using its AI Image Enlarger feature. The quality of the photos remains intact via the image enhancer with a focus on increasing resolution, sharpening details, correcting colors, and improving quality while making the photos look better.
The following steps teach you how to enlarge images on VanceAI.
Step 1
Upload the image you want to upscale onto the image enlarger of VanceAI.
VanceAI PC is full-featured desktop software developed by VanceAI that lets you instantly process local photos in bulk with more customization options, which will significantly simplify your workflow and boost your productivity. Free Download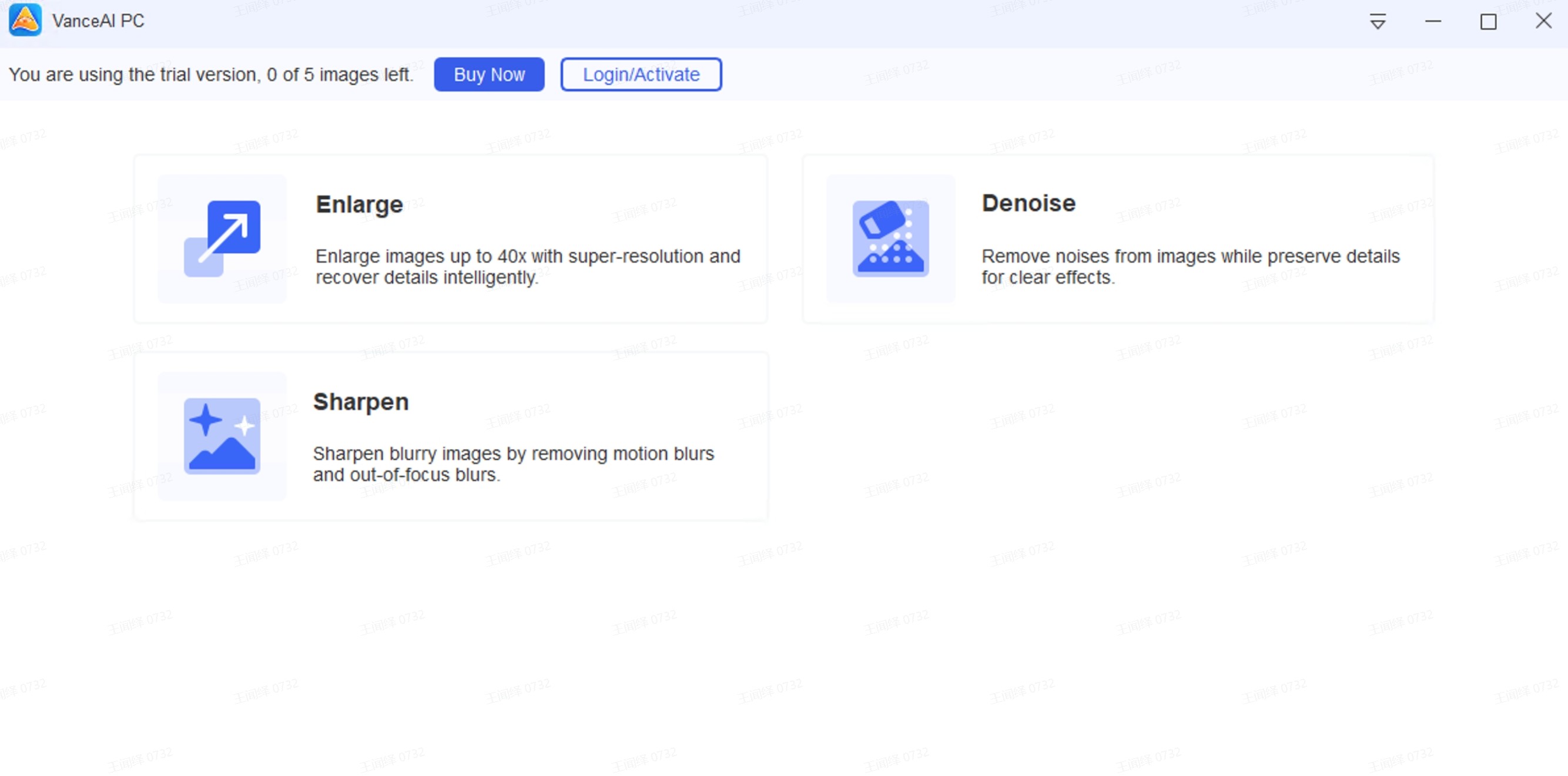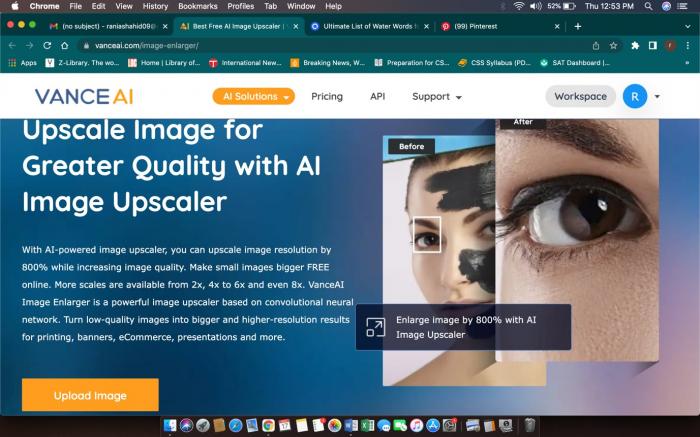 Step 2
According to your choice, select an upscale option (2x,4x,6x,8x). You can reduce the noise as per need.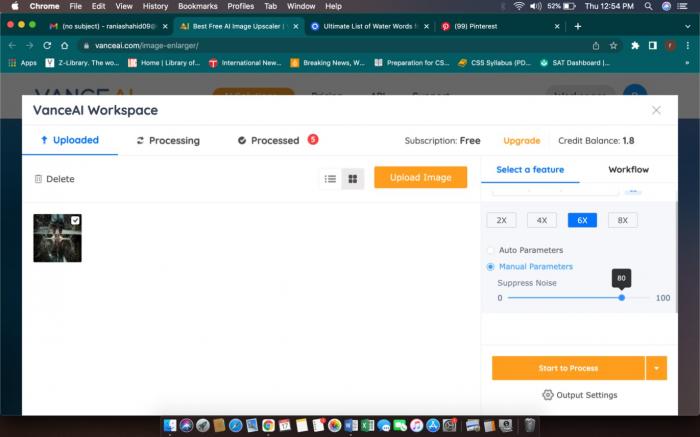 Step 3
Click on "start to process."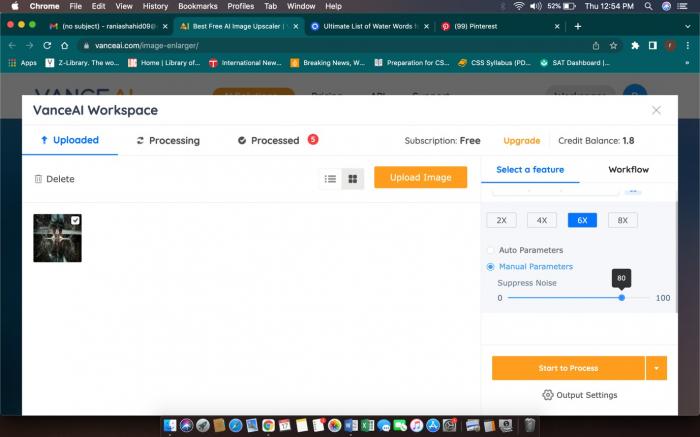 Step 4
Preview and download the upscaled image.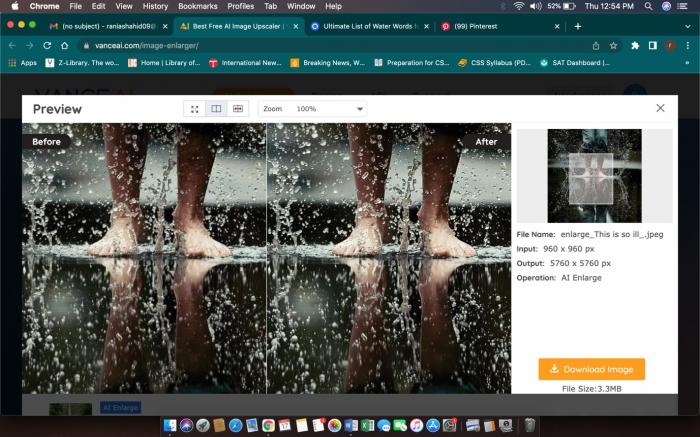 10 Great Pixpa Alternatives
1. ELEMENTOR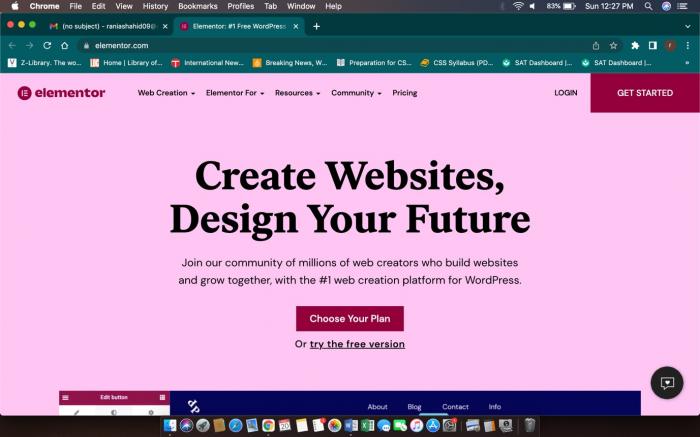 Elementor is a website building platform for WordPress. It provides the user with unlimited creative ideas to build a proper portfolio. Elementor offers a wide variety of features for the customer's ease. The features includes a drag and drop editor. The website consists of more than a hundred widgets which helps create your page efficiently.
Elementor offers its users live editing. You can build your website online while seeing the changes in real time. The website provides a wide variety of intricate templates.
Several pricing plans according to customer's affordability are available on the website.
PROs:
Easy to use.
Ridiculously easy to customize your website.
Responsive design. You can optimize your website with mobile, tablet and desktop views.
CONs:
Pricing plans are yearly. If the customer is unsatisfied with the service, they are bound to work on the website for a year.
Average customer service.
Website faces glitches oftentimes due to significant updates.
2. STUDIO RM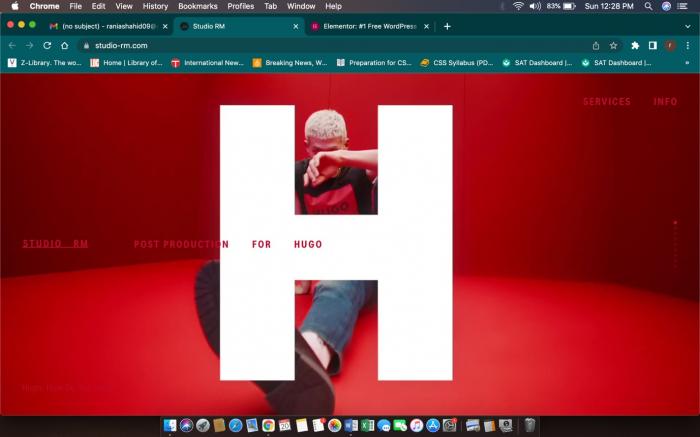 Studio RM is a studio to polish your creative skills. The website provides services that include color grading and post production for print and digital films. The website is quick with flexible resource modelling.
PROs:
Easy to use.
Good customer reviews make the website reliable.
CONs:
The website is slightly tricky to understand.
Not much information about the services on the website.
3. STEVEWOLF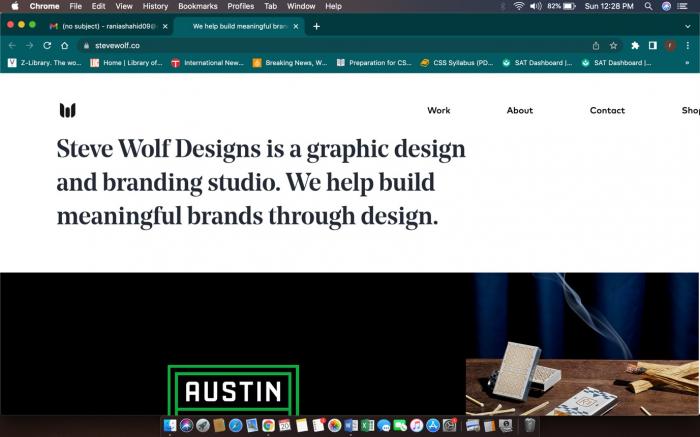 The website offers graphic design services. The website specializes in branding, packaging and branded illustration work; you can customize your own designs and calculate the price through their pricing calculator.
PROs:
Pricing calculator if you are not sure about your product's price.
CONs:
The website does not offer much information about its brand.
4. MADE BY SHAPE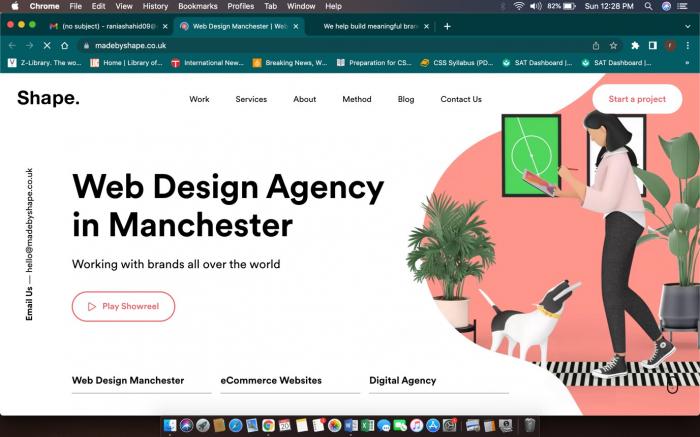 Made by shape is a website design agency located in Manchester. This award-winning website has all the tools you need to build your website. It provides web designing tools that allow the user to set up their e-commerce business and sell products via several trustworthy payment gateways. The website offers SEO optimization to increase traffic on your website.
PROs:
Functionality.
Authentic.
Easy to use.
CONs:
No set prices for projects.
A narrow range of themes.
5. SOPHIE BRITT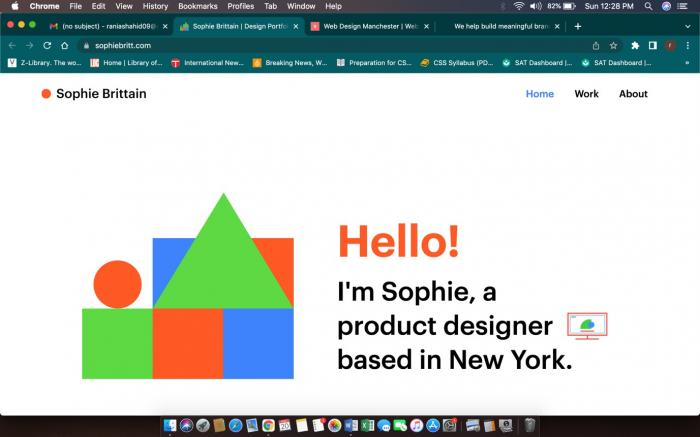 A product designing website. The website also offers logo design and illustration. The latest UI/UX designs make the product design look professional.
PROs:
Popularity.
Accessibility.
CONs:
The website does not have much information about the services and pricing.
6. STUDIO BAGZ'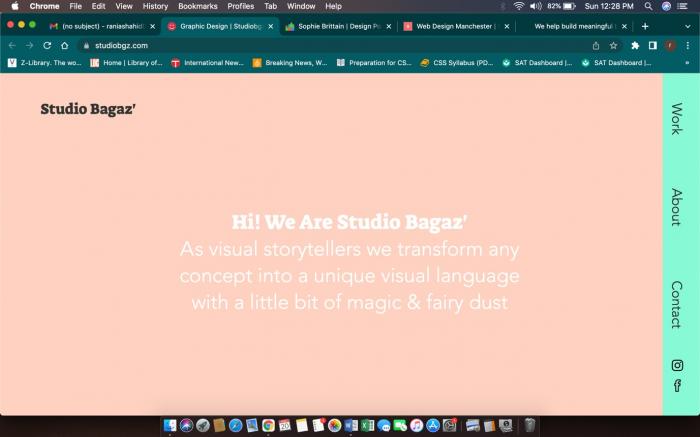 It is a graphic design studio with expertise in experiential design, digital, and lifestyle branding. The website offers brand development services, art direction and production, advertising campaigns, motion graphics and UI/UX product design.
PROs:
Several creative services in one place.
CONs:
Average customer service. Not available 24/7.
7. SUPERRB
It is an online platform for web designing and product marketing. The website has an expertise it storytelling, that it, they tell a story about the brand to attract customers. They use UX design and e-commerce tools for marketing the products.
PROs:
The website has good reviews.
CONs:
Limited payment gateways.
8. WORDPRESS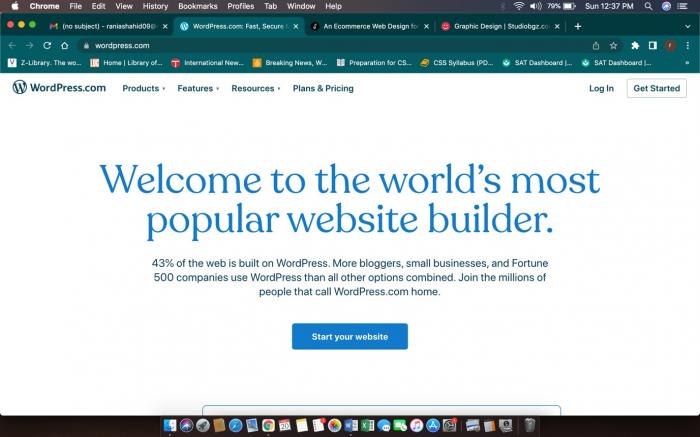 Who has not heard their name? The most popular website building platform provides a wide range of services to its customers. It allows the customers to create a robust website with affordable pricing plans. You can upgrade your website anytime. WordPress offers custom domains, security for the website and SEO tools.
PROs:
Responsive website.
Open-source software.
SEO plugins for optimizing content, keyword focus and meta tags.
CONs:
Specific themes with unnecessary generic code can decrease the speed.
The website is vulnerable to potential hackers.
9. JIMDO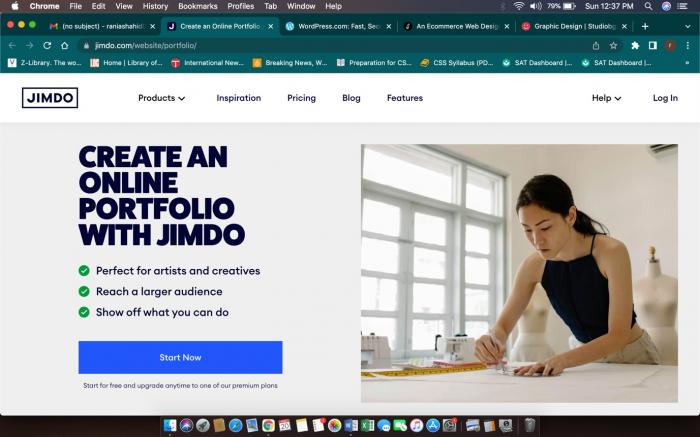 JIMDO is another website building platform without the need for coding knowledge. It allows the user to develop a professional domain for the website. The website provides tips to improve traffic on your platform and assists the user accordingly. This platform's pricing plans are affordable for people with a tight budget.
PROs:
Allows the user to try the website for free.
Easy to use.
Reliable because of satisfactory customer reviews.
CONs:
A narrow range of templates.
Limited payment gateway choices.
Customer service is below average. The service is not available 24/7.
10. SQUARESPACE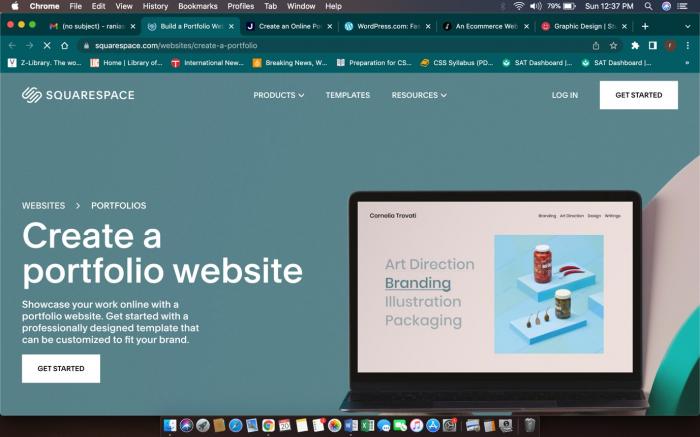 Squarespace is another renowned website builder which helps the user customize their website with well-executed templates. It offers the user customized domain names with fair pricing. You can check the services taking advantage of their fourteen-day free trial.
PROs:
Allows free trial. Helps the customer judge and decide for themselves.
24/7 customer support.
Easy customization of website and domain.
CONs:
Expensive pricing plans.
Lack of advanced marketing tools.
Glitches appear several times because of updates.
FAQ
How to add music page to Pixpa?
Pixpa allows the user to add a separate music section for their website. You can add a music section for attracting a larger traffic to your website.
These steps are easy to follow if you want to add a music section.
Click on the blue + icon on the page customization to add a new section to your page.
The + option opens the left panel with section categories.
Choose Video and Music section.
You can either choose section 1 or section 2 layout for your page.
Conclusion
These website builders are user-friendly with easy accessibility. Their intuitive site tools and unique marketing strategies helps you flourish in online businesses. If you are unaware of coding rules but plan on developing your portfolio, these website builders will assist you in achieving your goal to success! Read more: Best 10 Remini App Alternatives
Do you find this post helpful?
Yes
No